A hostel that doesn't suck…
All-season nomads who are already planning their fall and winter excursions can add Bunk+Brew Hostel in Bend, Oregon to their itinerary. (Especially if you already spent the majority of your travel expenses on a summer getaway)
This sustainable retreat is a part of the City of Bend's Registered Historic Society and was remodeled by its new owners (and avid explorers at heart), Frankie and Jota (or "J" in English) to become an affordable lodging option for wanderlust travelers.
Book a room or bunk for as little as $39 a night, plus free breakfast— hello fresh-baked bread— free city maps, and linens and towels included.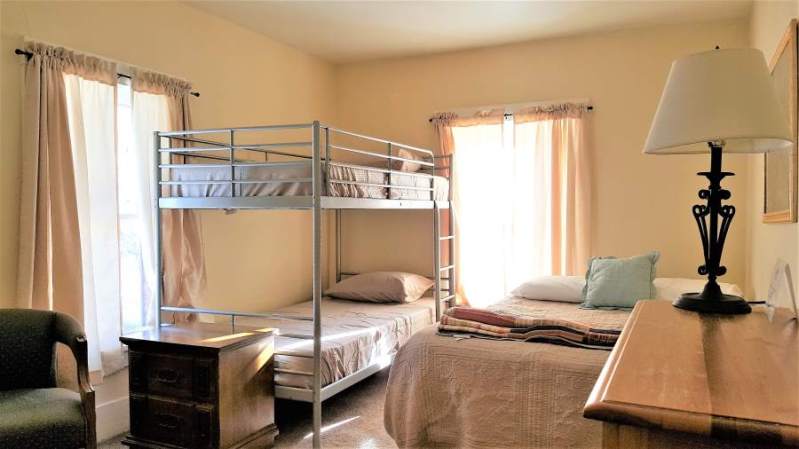 Located just two miles from the heart of downtown Bend, the crib isn't exactly something you'd see in Architectural Digest, but it visitors get access to local suggestions for the best paths, trail, and of course, cafes and breweries the city as to offer. Really, you won't be spending much of your day couped up.
There's no age restriction and no curfew. Reviewers gave the hostel a 9.8 out of 10 on HostelWorld.
Bend is well known as an outdoor playground, with rafting, hiking, and trail running in the summer and sun-filled fresh powder days on the mountain during the winter… not to mention all-year biking. And the visiting crowd is young and hungry for these outdoor adventures, as the 2016 Winter Survey Report charted a dominant 46% of overnight visitors between the ages of 25-34. But with the popularity of this outdoor mecca growing, so have the average lodging prices.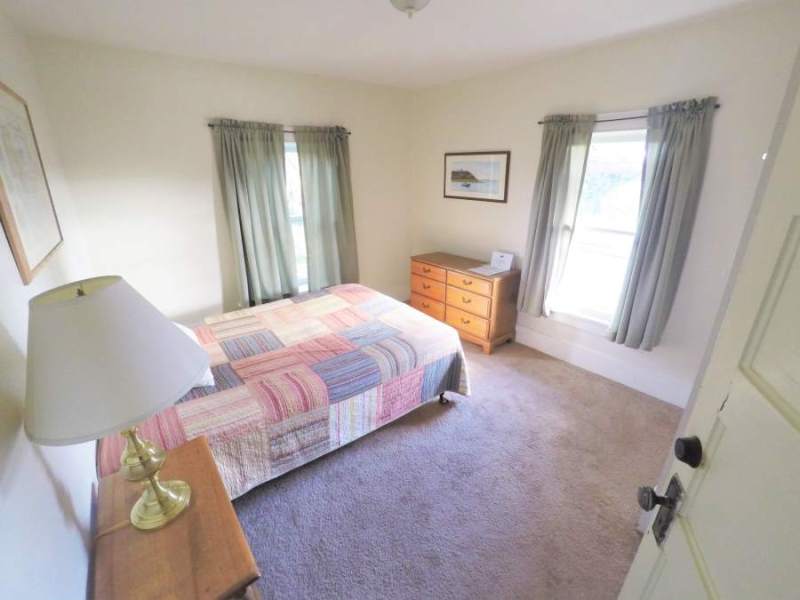 That's where Bunk+Brew slides in. Co-founder Frankie is hoping this hostel can bring together a variety of seasoned travelers who are hungry for community and adventure. Plus locals too! Bunk+Brew was designed with intentional indoor and outdoor community spaces to bring locals and visitors together in the same place.
The concept of Bunk+Brew first came up when fellow Co-founder Jota looked back over his journey of visiting 50 hostels across 8 countries (yikes that sounds exhausting), and the decision was made to establish a radical hostel right here on U.S. soil, in the backyard of an outdoor recreational capital city.
Plus, it's close enough to take a day trip to Portland and check out The Manual's Best of Portland bar, restaurant, and coffee shop.
Initially, the dudes looked to Indiegogo to raise money for the extensive renovation that had to go into refurbishing the historic Lucas House— the oldest brick building in all of Bend. With that crowdfunding change they modernized the electrical system, replaced energy-sucking appliances, and satisfied all health and safety compliance requirements before stocking up on the thoughtful touches that made this house more than a hostel, like cable and a big-screen TV, washer/dryer, and an outdoor fire pit.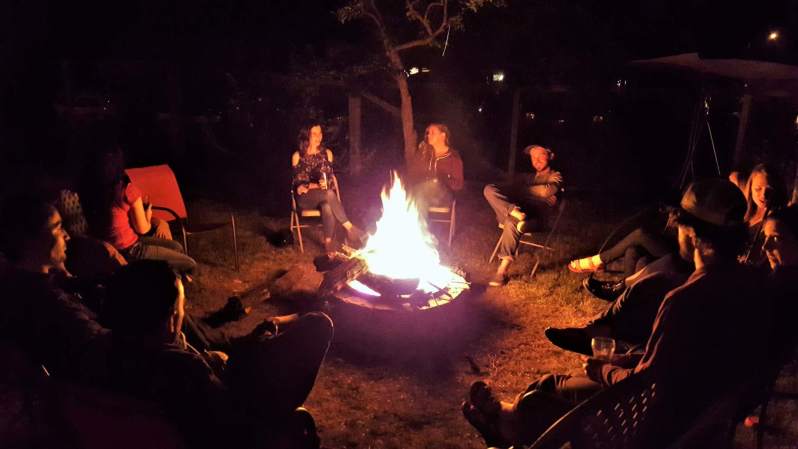 So before you waste money on a villa in Aspen or a secluded cabin in Big Sky, book a bunk or room at this community-driven hostel (same-sex or mixed options), get active with Bend's many trails and hikes, grab a brew after a long day of exploring, and join one of Bunk+Brew's famous backyard BBQs for an epic session of story-swapping with fellow travelers.
Our suggestion: Book during February 17-19, 2018 to align your stay during Oregon's Winter Fest, featuring wine fests, hot coco runs, arts and crafts markets, pop-up snowboarding and ski rails, beer… duh, and an ice sculpture competition.
Editors' Recommendations