The next frontier of fitness happens after you turn off the lights.
You're finally on track to get ripped as hell and feel great doing it. You got in a tough day of weights, ate your Epic protein bar, only had one beer, and maybe even foam rolled while watching the latest episode of Shut Eye on Hulu. Heck, you're serious about getting fit this year, so why not pull out all the stops.
Under Armour is taking your training regimen to bed (literally), hoping its new quick-recovery apparel gives you an edge over the other bros at the squat rack. The sportswear company introduced its UA Athlete Recovery Sleepwear at the Consumer Electronics Show (CES) in Las Vegas on January 5— the same day its long-sleeve Men's Henley top ($99.99), Men's Pant ($99.99), and Men's Shorts ($79.99) were made available online.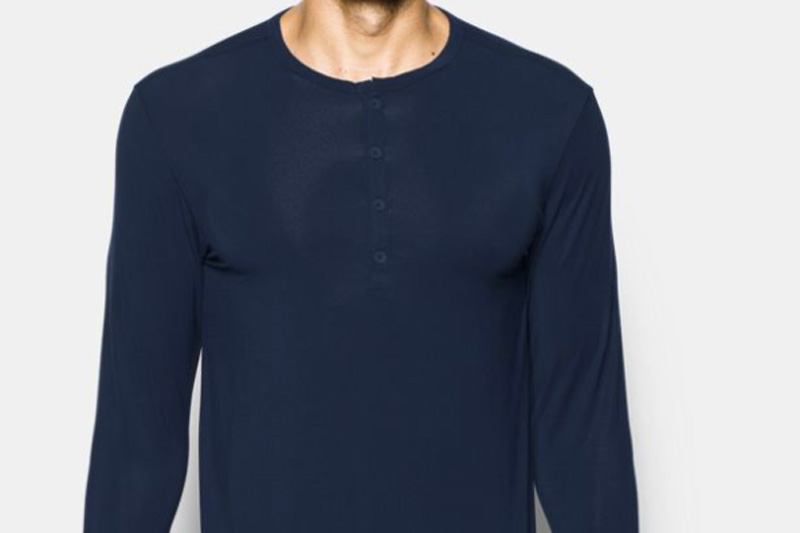 How it works is the pattern lining in each garment is composed of bioceramic materials and Far Infrared properties that transfer heat through your body in such a way that should lend to faster recovery and more optimized ZZZ's. Far Infrared Energy has been proven to reduce inflammation, improve oxygenation of the blood, and regulate cell metabolism. Not so key to recovery, but still important: the UA Recovery Sleepwear is super soft.
Just ask Tom Brady. No really, because he's the poster boy for Under Armour's Recovery Sleepwear. And whether you love or hate the Patriots QB, you have to admit he's a stellar athlete— winning four of the six Super Bowls he's participated in.
Brady was an integral part in creating this innovative recovery apparel, having Under Armour collaborate with his company TB12— the athletic Bible, of sorts, of Tom Brady. TB12 is all about enhancing performance and practicing "pre-hab," via correct fitness and nutrition. Meanwhile the TB12 Center at Patriot Place both trains athletes and tests methods (i.e. the efficacy of bioceramic material used in the UA Recovery Sleepwear).
From the outside, the sleepwear looks just like an ordinary thermal and comes in three colorways: Black, Midnight Navy, and True Gray Heather. Sizes run from small to 3XL, so even if you bulk up like a pro linebacker you can continue making gains in your sleep. Plus, if you track workouts on the UA Record app, a new upgrade includes better-sleep coaching and 14-Day Sleep Score and Body Clock.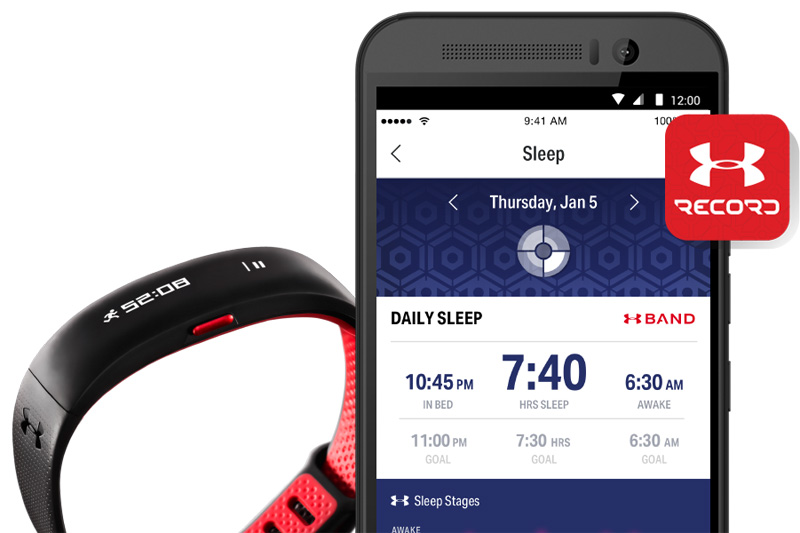 So take this as an opportunity to sleep all day Sunday knowing its good for your bod. (Just no football nachos.)
Photos courtesy Under Armour.
Editors' Recommendations