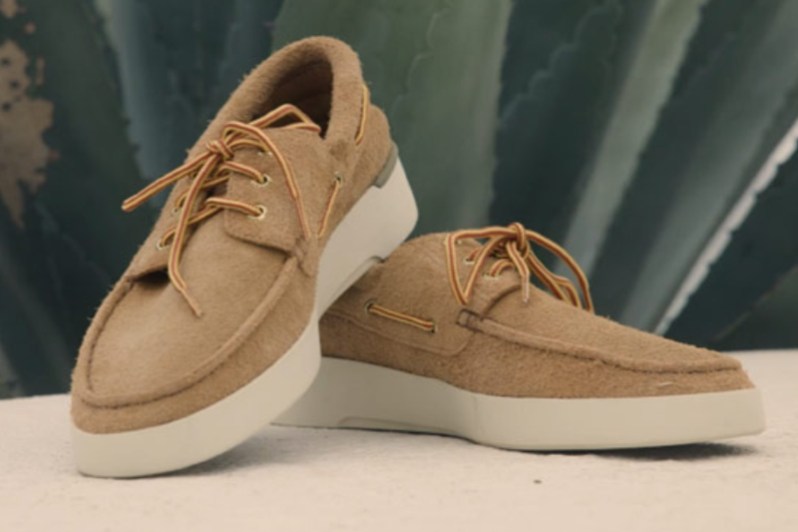 When you think of iconic American brands, Brooks Brothers probably comes to mind. While most brands got their start at the turn of the 20th century, Brooks Brothers had already been mastering their craft for almost 100 years during the booming Industrial Revolution.
But the prestige Brooks Brothers has earned isn't just because the brand has been around for over 200 years. During that time, they produced some of the highest-quality goods and dressed 39 presidents. Today, they continue to be just as relevant as they have been in the past; Brooks Brothers is the new official suit of Inter Miami FC alongside David Beckham, and just collaborated with another quintessential American label — Sperry.
Sperry Top-siders were first created in 1935 by Paul A. Sperry as a shoe he could wear on his boat without worrying about slipping on the deck. Over the decades, Sperry's cultural influence has vastly expanded outside the boating and yachting communities and found its way into fashionable and rakish attire. With two brands steeped in American tradition, it is a surprise that they have never collaborated until today.
The $1,000 boat shoe
Debuting on Wednesday, March 15, 2023, the two brands released a limited-edition, 17-piece collection for men's and women's shoes inspired by relaxing weekend getaways on Nantucket beaches circa summertime vacation.
The collection features pieces like their classic Authentic Original 2-eye boat shoes, slip-ons, and sandals. The masterpiece, the handcrafted cordovan leather boat shoe, is at the center of it all, retailing for $1000. Handcrafted in Lewiston, Maine, each piece is bespoke and constructed by some of the best artisans in the States, the ultimate definition of luxury.
A vision fulfilled
Brooks Brothers Creative Director Michael Bastian took over the helm of the brand way back in 2020 and had been working on this collaboration since day one. "It's something I've always wanted to do with [Sperry]. It's really the perfect hook-up," he told Robb Report.
As they say, the feeling was mutual. Katherine Cousins, president of Sperry, told Robb Report, "It's the marriage of two American icons: the creator of the iconic boat shoe meets the country's oldest apparel brand. With this collaboration, we celebrate our heritage while showcasing Sperry through a modern lens."
So how did the collaboration turn out (especially considering the staple piece is a luxe shell cordovan leather shoe)? In the half a day since its release, the cordovan boat shoe has almost sold out online on both retailers' websites. Hopefully, for everyone's sake, this won't be the last time the two renowned brands decide to partner together.
Editors' Recommendations