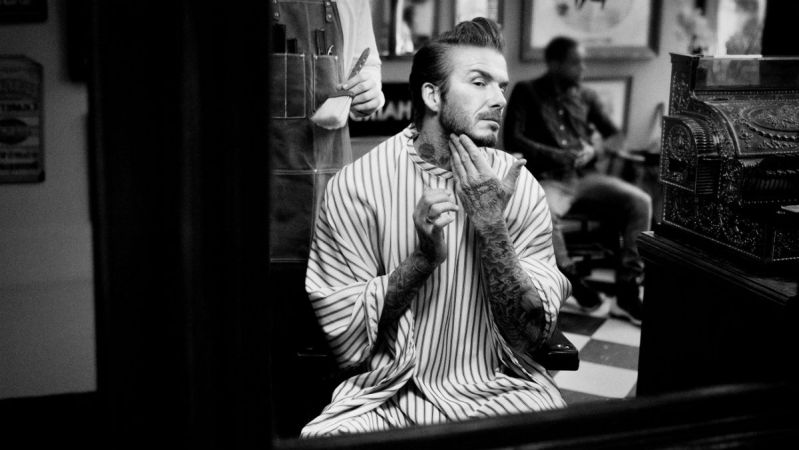 David Beckham keeps busy. The 42-year old retired soccer — ahem, football — star is also a style icon, fashion collaborator, tattoo-sporter, record-holder, and active children's charity supporter (not to mention the proud husband of Mrs. Victoria Beckham). And now we can add grooming mogul to his list of titles.
In January, Beckham announced the launch of his all-new grooming line in collaboration with L'Oréal Luxe: House 99, an England-based brand that will feature 21 products that will take care of your skin, body, hair, and tattoos. The products hit the shelves of Harvey Nichols across the United Kingdom on February 1, but the non-Brits had to wait — until now. House 99 is currently available online and on shelves at Ulta.
House 99 aims to blend "British barbershop culture and style with hair, skin, beard and tattoo creativity to build a home for every man's next look," according to a statement. "For me, grooming is not only about how you look, but how you feel. It's about being comfortable, trying new things, and shaping your next look," Beckham adds. And we couldn't agree more.
All 21 products sound great, but there are a few that we're most excited for. We're big fans of beard oils and balms, and Beckham is bringing the masses a unique potion, Seriously Groomed Beard & Hair Balm, that promises to tame the unruly hair on your head and face.
We're also big fans of tattoos (yes, even that regrettable one you got your freshman year of college — wear it proudly). Beckham has around 40 tattoos at last count, which is why his Bold Statement Tattoo Body Moisturizer SPF30 (pictured above) sounds promising.
While the football pitch has become a showcase of trendy haircuts in recent years, Beckham's signature coif stands out as one of the best, even after he retired (for real this time) in 2013. House 99's Smooth Back Shaping Pomade will help us mere mortals achieve his same look.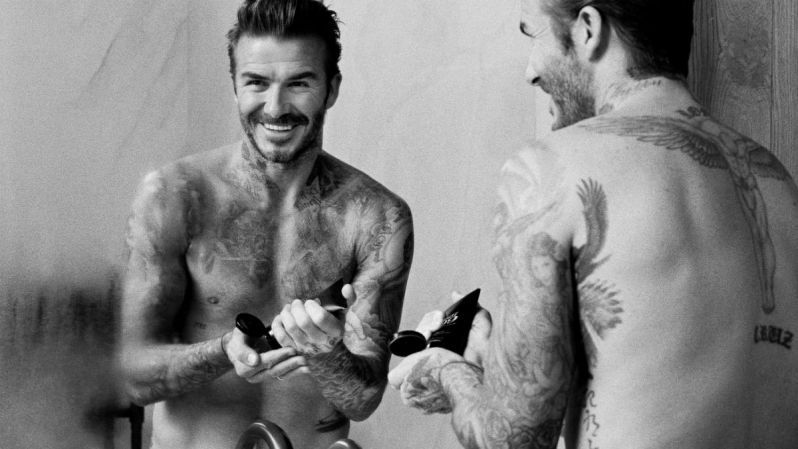 "I created House 99 to give people the inspiration as well as the right products to experiment and feel completely at home doing so. House 99 is here to support men, to give them the tools they need to create whatever look they are going for," Beckham said.
You can hear Beckham himself describe the brand in more detail here:
Originally published January 10, 2018. Last updated March 5, 2018.
Editors' Recommendations