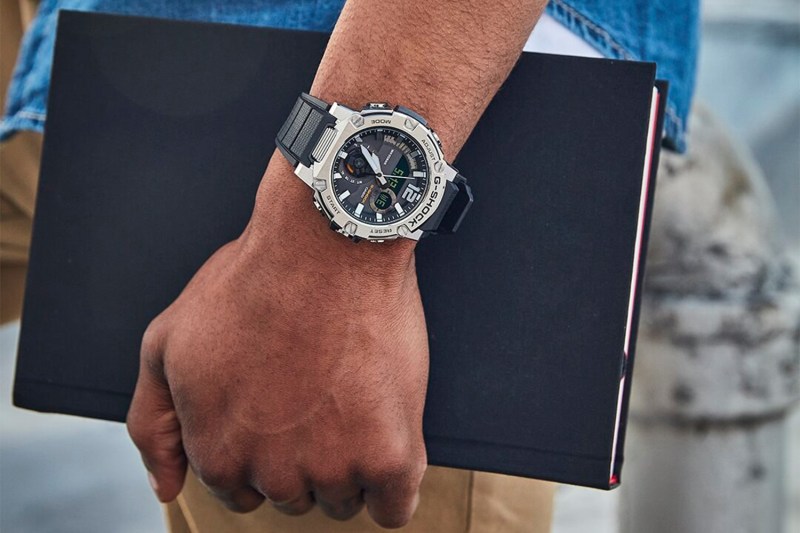 Amazon has a huge sale on G-Shock watches right now. If you love the brand, you're going to love this sale. You can save up to 45% on some models with a vast range to check out. Because of that, we encourage you to hit the button below to see exactly what's out there. After all, we all have different tastes when it comes to watches. Alternatively, if you need a little guidance, we've picked out some of our favorites below to provide some insight into what you can buy today.
What to shop in the G-Shock sale
One of the biggest discounts as part of the G-Shock sale at Amazon is on the in black. It's hit its lowest price in 30 days, coming down to just $60 reduced from $110. Almost half price, this is a pretty sweet deal. It looks super stylish with its camouflage dial and translucent bezel, while it has a chic monochromatic black and gray alongside a translucent touch. Anyone keen to have something that rivals the best watches in terms of style, will like this one.
For a different option, consider the . Usually priced at $99, it's down to $70 so you save $30 or 29%. It's shock resistant and also has 200-meter water resistance. Alongside that is an electro-luminescent backlight for those moments when your surroundings are dark. It also has features like a measuring mode that tracks elapsed time, split time, 1st and 2nd place times, so it's well-suited for active users. You can also set up a countdown with a start time setting range of between 1 second and up to 24 hours.
For something more feminine, there's always the . It's currently $60 — its lowest price in 30 days. It's a pink casual watch with a digital display featuring shock resistance, an electro-luminescent backlight with after-glow, and it shows the world time, and offers a daily alarm, countdown timer, and stopwatch feature. It's also water resistant to up to 200m and has a resin band with buckle closure.
Simply put, the G-Shock sale at Amazon is vast and pretty special. There's something for everyone here so it's worth checking out the sale in full to see what might appeal top you. We're confident you'll find something that will suit your style as well as fit into your lifestyle well.
Editors' Recommendations