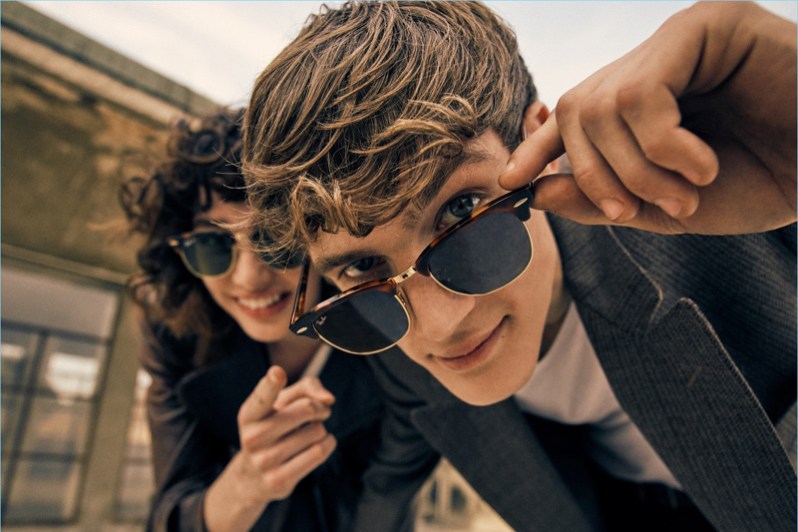 Nearly every retailer has started its Black Friday deals already. It's a great time to shop for some style, particularly if you've had your eye on any of the best sunglasses for men. At Amazon you'll find more than 65 pairs of Ray-Ban sunglasses with Black Friday discounts taking place. There are dozens of different frame styles to choose from and prices start as low as $39. Free delivery is included with a purchase, but act quickly, as Black Friday deals tend to come and go without notice.
Why You Should Shop the Ray-Ban Sunglasses Sale at Amazon
Ray-Ban has long been known for making premium sunglasses, and its unique style is on full display with this Black Friday sale at Amazon. One of Ray-Ban's most famous sunglasses frame is the Ray-Ban Aviator. It's currently seeing a half-price discount for Black Friday, which brings its price down from $196 to a Black Friday . Another popular pair of Ray-Ban sunglasses is the Ray-Ban Wayfarer. The New Wayfarer Square sunglasses are seeing a significant discount for Black Friday. The price of these sunglasses has been slashed from $160 .
But there are a lot more options than just the most popular frames Ray-Ban has to offer. Some other frames that are seeing half-price Black Friday deals include the Ray-Ban Round sunglasses , the Ray-Ban Rectangular sunglasses , the Ray-Ban Chris Low Bridget Fit Square sunglasses and the Ray-Ban Clumbaster Square sunglasses . There are plenty of women's frames seeing a discount, including the Ray-Ban Women's Square sunglasses, which are seeing a price drop from $197 to . You'll also find some options for kids, as frames like the Ray-Ban Child Havana Frame sunglasses are marked down from $77 to .
Whether you're shopping for some new shades for yourself or a loved one, this Black Friday sale at Amazon has a huge selection of Ray-Bans to choose from. There are more than 65 frame styles and a huge range of price points to shop. You'll want to act quickly if you find a pair of Ray-Bans that suit you. Because this is a Black Friday sale, there's no telling how long prices will remain where they're at.
Editors' Recommendations