Companies are under an immense amount of pressure to change the way they do business to protect the planet. It's no longer enough to create great-looking clothes; it's now just as essential to create sustainable clothing and products.
The trend isn't just hitting the way clothes are produced, either. The entire apparel ecosystem is changing, from increasingly innovative products getting off the ground with Kickstarter or Indiegogo campaigns to a thriving resale market competing with more traditional retailers. To celebrate Earth Day, we've gathered some companies that we think are doing decisive things for the planet, but that will also give a stylish kick to your spring and summer wardrobe.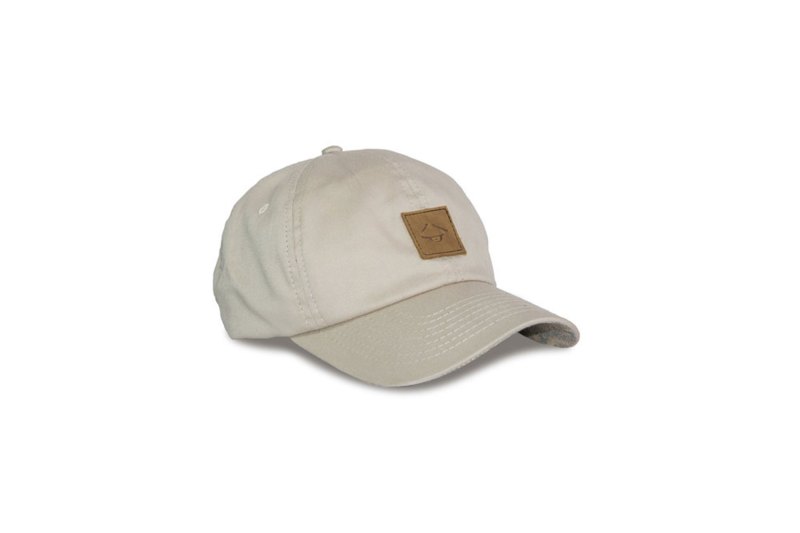 Topiku Kartini Hat
When headed out the door for Earth Day volunteer projects, make sure to keep that noggin' covered from spring's bright sun. Topiku (meaning "my hat" in Indonesian) makes its baseball caps from upcycled/recycled materials — its brims come from salvaged buckets, its leather trim comes from shoe-making scraps, and its buttons from aluminum cans. The fabric itself is even deadstock organic cotton twill. The "hidden" batik panel under the brim comes from "scraps" from designer brand Danar Hadi, making each cap a one-of-a-kind find. 
For Days T-Shirt
This company is still in the startup stage, but it has an interesting concept. When you join For Days and pick an organic T-shirt or sweatshirt and wear it as long as you want, you then send it back to the closed-loop apparel company to exchange it for another (for $8) when you get bored with it. The shirt you wear will be recycled, not thrown into a landfill or dumped in a developing country (where the company asserts 85% of "thrift" clothes end up).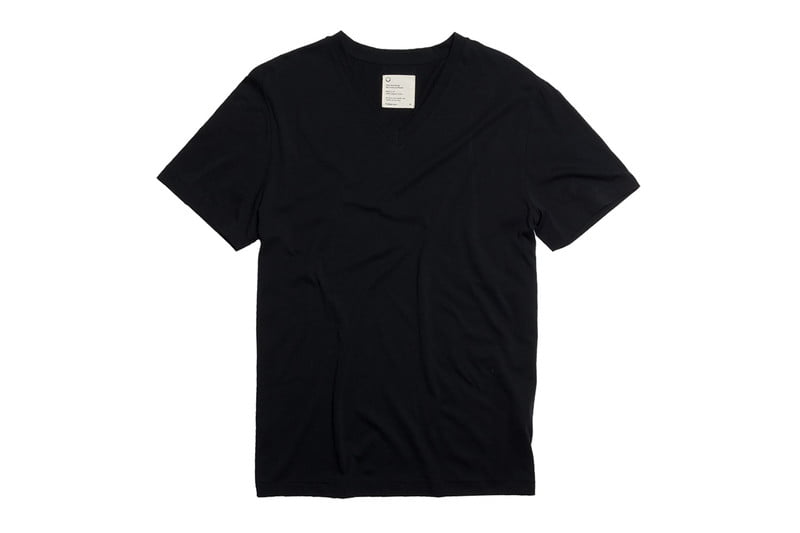 Pact Portside Long Sleeve Henley
There are some items your closet just needs to have, and on Earth Day, those true basics like henleys should carry a love for our home as well. This Pact Henley is made from organic cotton that feels like cotton and breathes like linen. Not only does the garment carry a carbon offset of 3.7 pounds, but the company partners with fair-trade warehouses to ensure safe working conditions.
Pact Portside Long Sleeve Henley
Terra Thread Organic Zip-Up Hoodie
Terra Thread took a giant step forward last year when it adopted the use of Regenerative Organic Certified cotton, the world's highest standard for organic agriculture and the only certificate with strict requirements for soil health, animal welfare, and the social well-being of farmers and workers. Its genderless products look great on everyone, and this zip-up hoodie will feel as good conscientiously as it does physically.
Terra Thread Organic Zip-Up Hoodie
Everlane Selvedge Slim Fit Jean
Everlast has committed to improving the way businesses impact the environment by working to achieve multiple environmental initiatives, including net-zero emissions by 2050. Its organic selvedge denim is woven and dyed at the Candiani Mill in Ticino Park, Italy, and comes broken in on day one.
Everlane Selvedge Slim Fit Jean
Quicksilver Saturn Beach Cruiser
If you're a millennial, you will get hit with all the nostalgia of a Spring Break Total Request Live with Quicksilver's Saturn line, throwing it back to 2002. These Beach Cruisers sport the baggy fit that was all the rage at the turn of the century, giving you as much comfort as an episode of Friends. Even better, you can feel great wearing them as they are made from eco-friendly organic cotton.
Quicksilver Saturn Beach Cruiser
Unless The Degenerate
Speaking of throwbacks, these skater-silhouetted shoes from Unless will make you feel like picking up the board and hitting the half pipe for the first time in years. While you may feel a false sense of confidence that you can do a 720 when you're wearing these shoes, you will feel a genuine sense of confidence that you are saving the planet as The Degenerate is completely plant-based footwear. And... when you're finished, send them back and Unless will recycle them for you.
Allbirds Tree Runners
Famous for its minimalist sneakers, it's hard to deny that All Birds is changing how sneakers are made. One of the main reasons to love the brand is its commitment to renewable resources through regenerative agriculture and its waste reduction in packaging and throughout the production process. In addition to renewable wool, it uses sustainable eucalyptus trees, recycled plastic bottles, nylon, and sugarcane to make these stylish but simple shoes.
Patagonia Iron Forge Hemp Canvas Chore Coat
Patagonia is known for its love of the outdoors, and it is continuing its passion for adventure by focusing on purpose over profit with this hemp canvas chore coat. On top of the hemp canvas, it uses organic cotton and recycled polyester and practices fair-trade production.
Patagonia Iron Forge Hemp Canvas Chore Coat
There you have it, your list of some of the best styles we love for Earth Day. Start the next year off by doing your part to offset your wardrobe's carbon impact by investing in these sustainable looks.
Editors' Recommendations