The fashion industry is going through a sea change in modern times. More and more companies are listening to their customers—if not their executives' hearts—and implementing new policies, procedures, and products that have a positive impact on our environment. The trend isn't just hitting the way clothes are produced, either. The entire apparel ecosystem is changing, from more and more innovative products getting off the ground with Kickstarter or Indiegogo campaigns, to a thriving resale market competing with more traditional retailers. 
To celebrate Earth Day, we've gathered some companies that we think are doing decisive things for the planet, but that will also give a stylish kick to your spring wardrobe. Want to get in on the "reuse, reduce, recycle" trend? We've also included a few interesting spots to shop — or sell — product that are looking for a second lease on life. 
Topiku Kartini Hat
Make sure, when headed out the door for Earth Day volunteer projects, to keep that noggin' covered from spring's bright sun. Topiku (meaning "my hat" in Indonesian) makes its baseball caps from upcycled/recycled materials — its brims come from salvaged buckets, its leather trim comes from shoe-making scraps, and its buttons from aluminum cans. The fabric itself is even deadstock organic cotton twill. The "hidden" batik panel under the brim comes from "scraps" from designer brand Danar Hadi, making each cap a one-of-a-kind find. 
Canopy Baseball Cap with Three Patches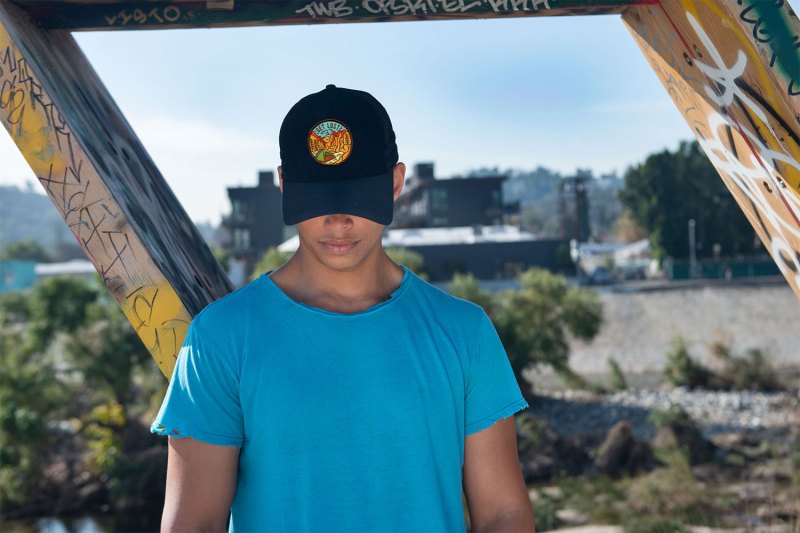 Canopy Hats, currently an Indiegogo campaign, features a choice of trucker, dad, or flat-brim cap silhouette with a variety of patches that can easily be swapped out for different looks and messages. The brand is just getting started, but the concept is to branch out with endless possibilities for collaborations. For now, at least, the caps incorporate organic eco-twill and recycled plastic materials and even the snapbacks are made from recycled plastic bottles. Think of it as "one cap to rule them all" situation. 
Coalatree Evolution Hoodie
Another crowdfunded venture, Coalatree's hoodie is created from recycled plastic bottles blended with coffee grounds! It's not only ecologically friendly, but it also features a hidden zippered pouch, perfect to stash valuables while traveling, as well as two organizer pockets and a hanging loop for keys. The hoodie even zips into its own pocket becoming a perfect pillow for the plane, bus, or train. Coffee is a naturally odor-absorbing material, so by incorporating the grounds into the fibers, odors are trapped as you sweat. Because the grounds are embedded into the fabric, it's a permanent feature that will never wash out. 
Dyne Renzo Full Zip Hoodie
Dyne's founder and creative director Christopher Bevans brings some serious streetwear chops to the table, having worked for Sean John, Nike, and Billionaire Boys Club. But it was his sustainability practices that led him to speak at the United Nations for a conference gathering together representatives of the sports, fashion design, and science industries. Bevans utilizes the latest in fabric technology to produce a collection that is athleisure 2.0. This waterproof jacket, for instance, not only features stretch and reflective detailing — so it's as perfect for a bike ride or run in the rain as it is to wear for a night out or to work — it is also sourced from sustainably run factories. The cool factor? Dyne's "Near Field Technology" is incorporated into each garment so that certain smartphones can "read" the garment, bringing it up in a browser for product and care information, as well as to purchase if your buddy loves your new jacket. 
Prana Wayfree T-Shirt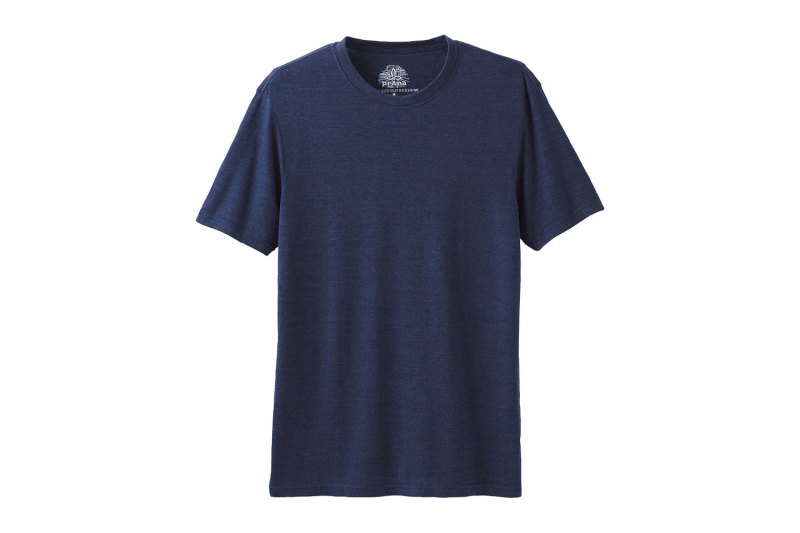 Prana offers a collection of comfortable men's and women's apparel, from T-shirts to sweatshirts, shorts, denim, and swimwear. The site makes it easy to select Recycled Content, Fair Trade Certified, Bluesign Certified, and more parameters; as well as performance features like stretch, wicking, etc. We like this hemp/recycled polyester/Tencel lyocell french terry blend T-shirt that has natural odor-reducing features, and comes in four great colors. 
For Days T-Shirt
Honorable Mention #1: Still just in the start-up stage, join For Days and pick an organic T-shirt or sweatshirt … then send it back to the closed loop apparel company to exchange it for another (for $8) when you get bored with it. The shirt you wore will be recycled, not thrown into a landfill or dumped in a developing country (where, the company asserts, 85% of "thrift" clothes end up). The downside? For Days is so new it's still in the process of making shirts … and taking names. Go to the website to join the waiting list. 
DL1961 Nick 34″ Darkside Slim-fit Jeans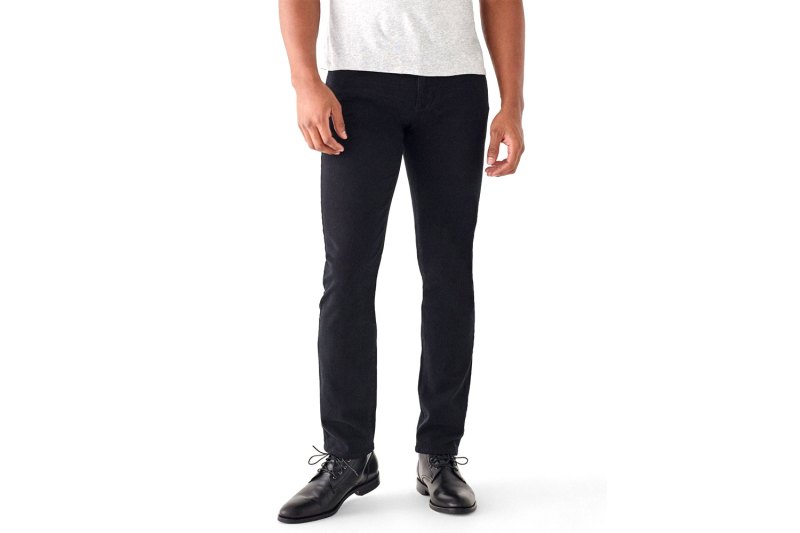 DL1961 uses about eight gallons of water to make a pair of jeans, which contrasts markedly with the traditional 1,500 gallons it takes to make most jeans. And most of that water is just dumped into the ecosystem after use. DL1961, on the other hand, treats and recycles 98% of the water they use. They also follow several organic and recycling standards for the cotton fabric used in each pair. Those are just part of the brand's vertically integrated, ecologically-friendly manufacturing standards. Heck, we just think these are a perfect look to pair with a classic white T-shirt or to throw on with a sportcoat for dressier occasions. 
Veja SDU RT Sneakers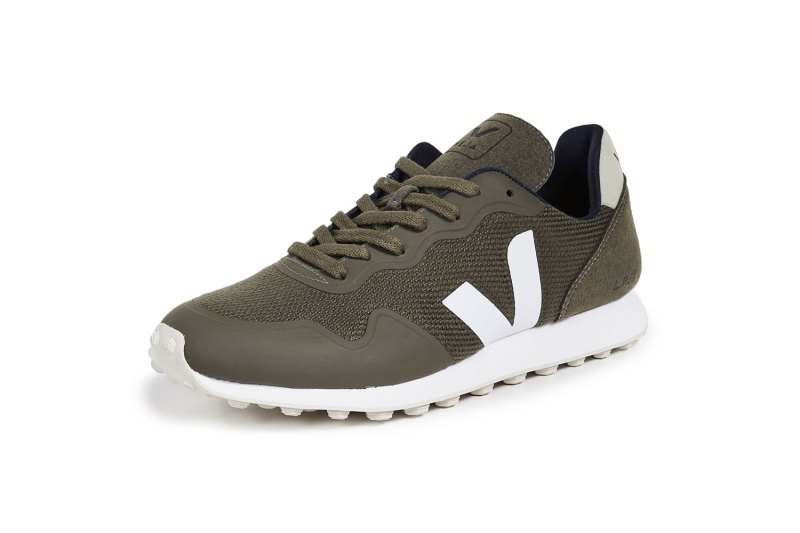 Veja makes a sporty collection of sneakers that are a perfect upgrade to your casual shoe wardrobe, but that also happens to be great for the planet and the communities where it's produced. Inspired by the fair trade model they'd seen utilized so well in the food industry, the founders started a company that would be as good for the workers as for the planet. Made in France and South America, the company distributes through Ateliers Sans Frontières, a company that helps reintegrate vulnerable citizens back into society through work. The company also uses ecologically tanned leather, organic cotton, and wild rubber from the Amazon.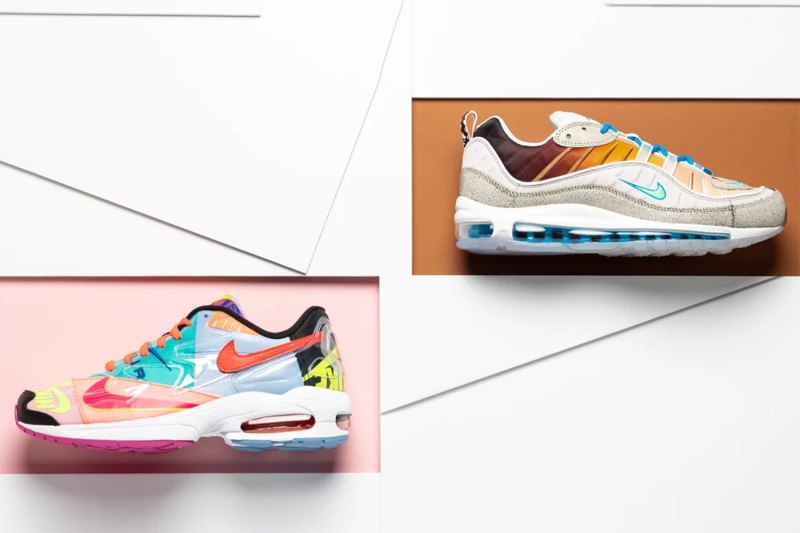 Stadium Goods curates a collection of sneakers from across the globe and may be the place where you can find that specific pair of trainers you've been lusting for…but be prepared: This is not your local charity thrift shop. A pair of Nike Air Max 97s is currently listed on the site for $850. Got a barely worn pair of Air Jordans in the back of your closet? You can also sell through the site, too. Stadium goods – and other resellers and exchange websites like it – help the earth in the simplest of way possible: by putting clothes you're done with into the hands of someone else who wants them. Reuse for the win!
More options in the recycle and reuse category: Worn Wear is Patagonia's life extension program for their products. Clothes that have been brought into the Patagonia store that are in good shape are refreshed and repaired if necessary and then sold on site. Have some well-preserved Patagonia gear that just isn't working for you anymore? Bring it into a Patagonia store for a trade-in.
Etsy, REI, and GearTrade offer similar programs. 
You can also always convert your closet into your side hustle, using apps and websites Let Go, Mercari, Grailed, Poshmark, The Real Real, Amazon or eBay. Put those gently used (or never worn) clothes back into circulation, sparing the planet the stress of producing yet one more thing. 
For another eco-friendly product you're guaranteed to love, check out the latest footwear collab from Sole and United by Blue, the Jasper Chukka.
Editors' Recommendations