If you're looking for some sweet things to do for your girlfriend and don't fancy yourself a big mall-goer (especially now), there are a ton of ideas you can make yourself that will both surprise and delight your significant other. If she has an upcoming birthday, special occasion, or just because, why not make her a gift instead? It's thoughtful, sweet, and will win you some serious brownie points — trust us.
Do-it-yourself (DIY) gifts are fun to give and receive, and the best part is you can put your own personal touch on them. There are so many homemade gift ideas to give your partner in all price ranges, and we've put a few ideas together to get your creative juices flowing.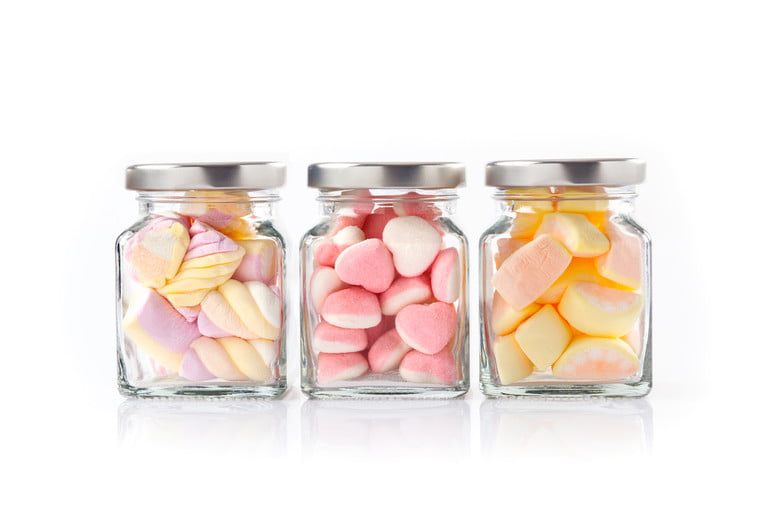 Say it with food
Tell your girlfriend that you love her with food. Your gift can be as simple as filling a mason jar with her favorite candies and making a label that says "I love you to bits." If she likes baked goods, you could do the pre-work for her by making individual cookie jars with all the ingredients mixed together, so all she has to do is add water and bake.
Another DIY idea you can do for your partner is to make customized olive oils. Go online and buy some olive oil in bulk at Costco or on Amazon. Buy several different bottles in different colors and sizes to create one-of-a-kind oils. Add fresh herbs like rosemary or something fresh like lemon and let them to marinate for a few days or weeks before you gift them. Every time she uses them to cook, she'll think of you.
Take a load off
Sometimes, the best gift is having someone do something that you don't have the time or inkling to do for yourself. Take her car and get it detailed. Make her a from-scratch four-course meal. Surprise her by organizing her closet. If her garage is overloaded with boxes and other miscellaneous items, send her to get a pedicure and reorganize it for her. If she's crazy busy at work and barely has time to eat lunch, make a double batch of soup, put it into individual containers, and freeze them so she can just take them out and go.
Store-bought presents are also nice but making something from scratch shows your imagination and offers your significant other a chance to see another side of you.
Pamper her
Everyone loves to be pampered, and yet not many people make time for it. There are plenty of fun and creative ways to gift her with items she can use to do just that. Make her a spa-and-pampering gift jar including nail polish, face masks, nice-smelling lotion, an eye mask, and a candle to burn while she takes a bubble bath. Again, using a mason jar or decorative basket will make it feel like a true gift.
What about a nice foot scrub that can be put together with only a few ingredients you already have in your home? If you want to keep it really simple, take 1/2 cup sea salt or table salt and mix with 1/2 cup baking soda. Add in a few drops of essential oil (we recommend peppermint or lavender) to make it smell amazing and put it into a jar. Tie a ribbon around it, and you've got a perfect DIY gift.
These ideas are relatively easy, especially if you don't fancy yourself a crafty person. They don't take too much time to make and don't cost a lot either, which is never the point of a DIY gift. That's not to say she's not worth the time and money to invest in, but homemade gifts aren't meant to be fancy or lavish. That's the point! The goal is for her to know you were thinking about her and took time out of your day to show her how much you love her.
The best part about DIY gifts is you can DIY anytime. Both love tacos? Make a random Taco Tuesday box. Create a scavenger hunt around the house for dinner ingredients from your gift box. All you need is a little imagination (and a YouTube video or this article if you get stuck), and you'll be on your way to making your loved one's day.
Editors' Recommendations