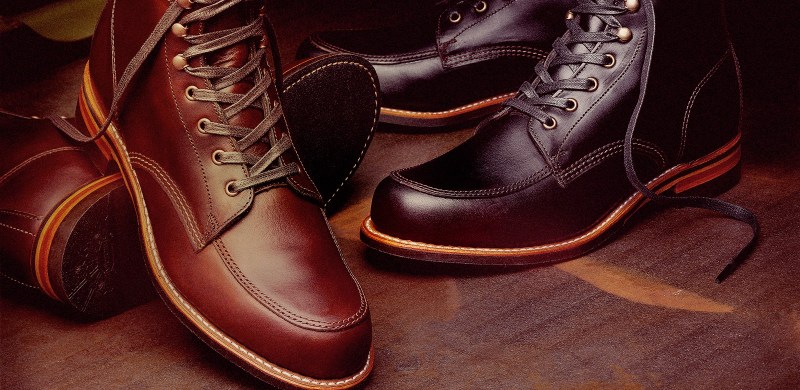 Founded all the way back in 1883, Wolverine boots has been in the quality, leather boot game for over 130 years.
Since its inception, the tannery and workshop has been crafting top-notch leather boots for both work and play using old-school construction techniques in combination with emerging technologies, which today, have led to Wolverine being one of the premiere names in the work boot market.
One recent emerging technology that caught Wolverine's imagination is the construction of web-platforms allowing for personalized product customization. And, like any good century-old company, Wolverine heard the call and answered with their new customizable 1000 mile boots via their "Wolverine Workshop," made right here in the US. Now, the 1000 mile boot itself isn't new–Wolverine has been making those since 1914–but the option to design the boot any way you see fit is.
"The Wolverine Workshop harkens back to the time of cobblers who handcrafted boots for their customers one pair at a time," said Carrie Hill, senior design manager for Wolverine. "We are fortunate to have a factory which can execute excellent quality craftsmanship and attention to detail, allowing our customers today to personalize every detail of their 1000 Mile Boots."
"This is an opportunity for people to play the designer role and build a boot that is unique and one of a kind to them," said Todd Yates, president of Wolverine. "By combining the quality craftsmanship and timeless pattern of the 1000 Mile Boot with the personality and style of our customers, we hope to connect with both brand loyalists and new customers alike."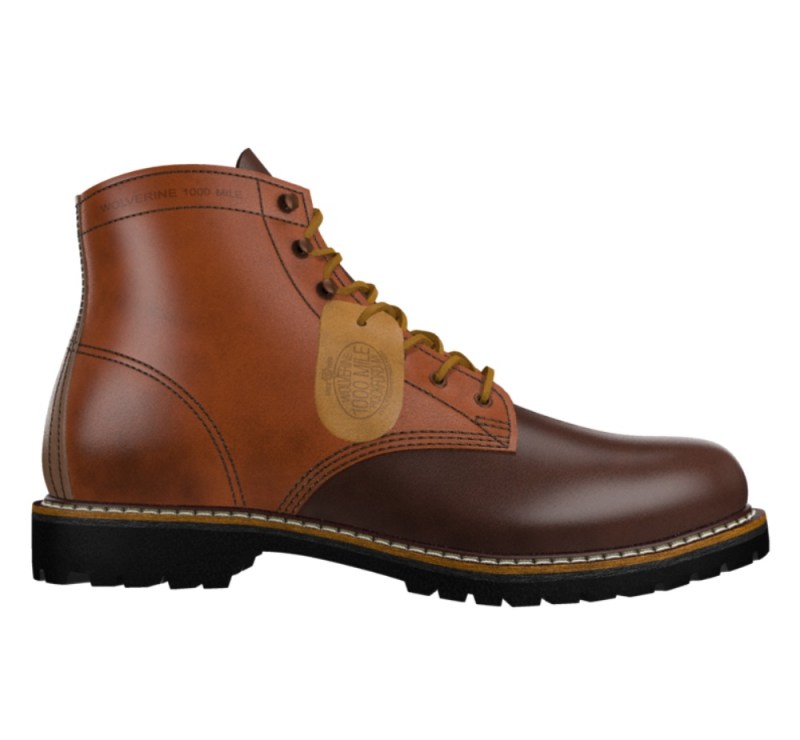 And with all the the customizable options available, Wolverine is sure to snag scores of new customers looking for their chance to create a one-of-a-kind pair of work boots that will last them a lifetime. When beginning your foray into Wolverine's customization system you might be a little overwhelmed at all the customizable components including:
Material for the quarter, vamp, heel, tongue, foot bed and hangtag (13 options from Brown Horween to Hot Pink Suede)
Outsole (3 options: leather, leather/rubber, and Vibram rubber lugg)
Eyelets (6 options: antique copper, nickel, old English brass, black, good, and silver)
Laces (7 options: brown, black, red, tan, white, gray, tan/gold taslan)
Upper stitch color (3 options: brown, black, cream)
Welt stich color (4 options: cream, brown, black, red)
Monogram etched on the heel, tongue or hangtag
However, after playing around with all the features and components, you'll easily get the hang of it. I, personally found myself sucked into the the design-system and only emerged an hour later with four unique 1000 mile boots for my dream boot list. Be careful or you could get sucked in, too.
At $400 for each customizable 1000 Mile work boot, these aren't cheap–but offering the ability to create a Wolverine boot that's uniquely you? That's priceless.
Editors' Recommendations