Having grown up and lived most of my life in the southeastern United States, I have referred to the current hot and humid weather as the "dog days" of summer. I always assumed that it referred to weather so hot that even the dogs were inactive and resting somewhere amidst the shade. It wasn't until rather recently that I explored the phrase and discovered that its actual meaning has a more celestial origin. The Greeks and Romans called them the "dog days" as this was when Sirius, the dog star, appeared to rise slightly before the sun. This period, lasting for a month, occurred in late July and usually equated to what was typically the hottest time of the year.
Regardless, I have always longed for the warmer days of spring and the "dog days" of summer so that I can wear my Chaco sandals until winter ultimately arrives and I must relinquish them until the following season. I first started wearing them over 20 years ago and they now collectively make up the largest single brand of clothing and footwear in my largely adventurous wardrobe. I have worn them while as a sea kayak guide on the North Carolina coast, backpacked multiple days down a riparian canyon where we spent about 90% of our time walking in ankle-deep water, and they are my go-to footwear for just about any occasion, casual or semi-dressy.
When I first started wearing Chaco sandals, or just Chacos, they had but two styles in their quiver of offerings. The Z/1 and Z/2 were named for the "Z" pattern that was created by the webbing across the top of the foot. This pattern has become synonymous with Chaco tans and can quickly be spotted on those of us who wear our sandals regularly. The main difference between the two styles is the distinctive toe-loop on the Z/2. For active endeavors, I prefer the toe loop as it prevents my foot from sliding forward during hiking, whitewater rafting, and other adventurous pursuits.
Are these the best sport sandals on the market? I would argue that they are indeed and they can also be as fashionable as they are functional. Here's why.
Materials
The design is simplistic yet extremely durable. Starting from the ground up, the outsole is comprised of a proprietary non-marking rubber that helps to grip and provide traction in a variety of terrains and environments.
In the comfort arena, every pair of Chaco footwear features an ultra-comfortable footbed that provides contoured arch support and is certified by the American Podiatric Medical Association.
Polyester webbing wraps around the foot and through the midsole. The strap can be adjusted for a customized fit. The toe loop on the Z/2 provides a more secure fit.
Fit and Style
If you're used to wearing flip flops, the toe loop will be an ideal transition to the Z/2 sandals. The adjustable straps allow for dialing in an ideal fit while the buckle allows for easy on and off and securing the sandal to the foot.
Each season the brand releases an array of webbing patterns available in their standard collections. For those looking to be a little more creative and perhaps design a one of a kind sandal, the custom option is perfect. And while the double strap, ZX/2, isn't available for men as a standard product, it is attainable via their custom route. And while I love the single strap and own numerous pairs, once I became aware of the double strap (comprised of two thinner straps running parallel to one another), I was immediately sold and these have become my go-to option. Additionally, it provides another avenue for personalizing the style and design.
Value
The Z/2 retails for $105 (currently on sale for $95) and upwards of $130 if you opt to customize them, which allows you to select from a seemingly endless array of options that include sole type, webbing patterns, and buckles. And while it's possible to secure sport sandals at a much lower price point, knowing that the sandals will endure for years to come can help to ease potential buyer's remorse. And, once you have pulled the trigger, you'll likely be wearing them every chance you get.
Longevity
While it's tempting to upgrade annually, Chaco sandals will last for years. And just when you think that they may be on their last leg due to threadbare webbing or worn soles, both can be replaced through the brand's refurbishment program. This allows you to continue enjoying that favorite pair of sandals for another round. And as I experienced on one occasion, a new puppy that we were fostering decided that the webbing was a good chew toy. No worries. I was able to send the sandals back and have the straps replaced. And I was able to select a new webbing color for an entirely new look while maintaining the comfort of my old footbed.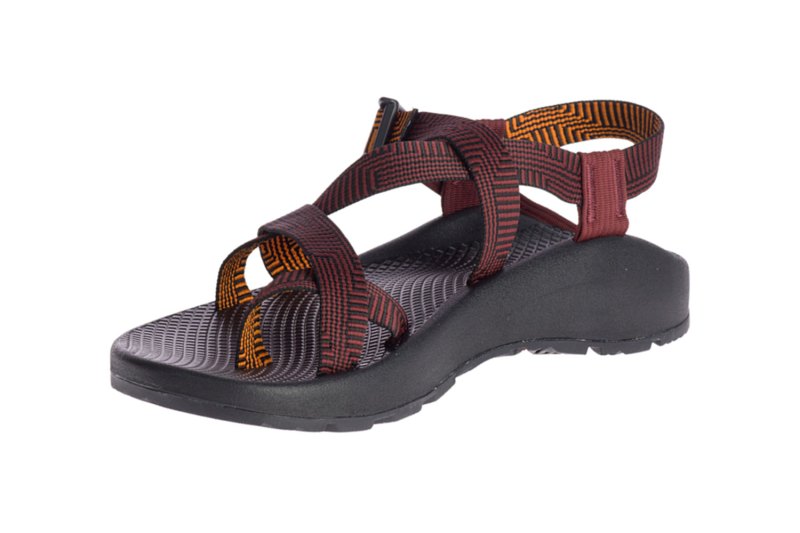 According to the brand's website, they repaired more than 25,000 pairs of sandals in 2019. In addition to increasing the longevity of your footwear, it keeps that much more waste from the landfill.
How (and Why) to Wear Them
Chaco sandals pair well with shorts, jeans, chinos, and are sure to become your go-to footwear for at least three seasons each year. And while these are not dress sandals, I have worn my solid black Chacos to events that had a more relaxed dress code. The more you wear them, the more you will try to push the envelope on where you will try to wear them.
As if you needed another reason to buy them, they are proudly made in the U.S.
Editors' Recommendations