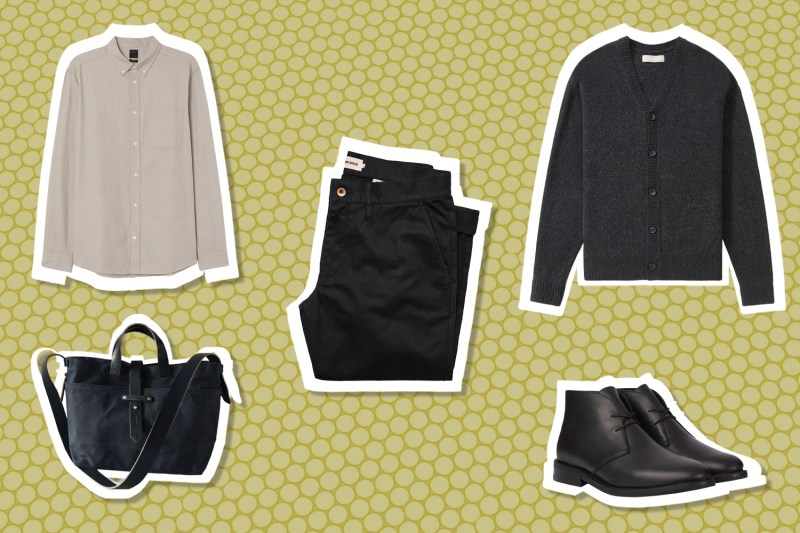 The business casual dress code has become ubiquitous in today's office culture, yet there still seems to be some confusion (or perhaps rebellion against?) this style. It's meant to be a comfortable yet professional mix of both business and casual attire, but people sometimes lean too far into the causal side of their closet. It's almost impossible to dress too nice in a business casual office since it includes suits and collared shirts. The only distinction between business and business casual in terms of suiting is that you don't have to wear a tie in a business causal office and can unbutton that top button.
Again, most people tend to err on the side of casual. You should not wear jeans (not even that brand-new dark pair), nor any sneakers (suede and designer sneakers are still a nope), and of course, no tee shirts. The low end of business casual should be chinos, sweaters, printed button-down shirts, and clean dress shoes. If your company allows for more casual attire than that, it's more accurately considered a casual attire office.
Now, if you're shopping for business casual wear for the office that comes from ethical and sustainable companies, here's a look you can feel good about wearing.
Sweater
Everlane Felted Merino Cardigan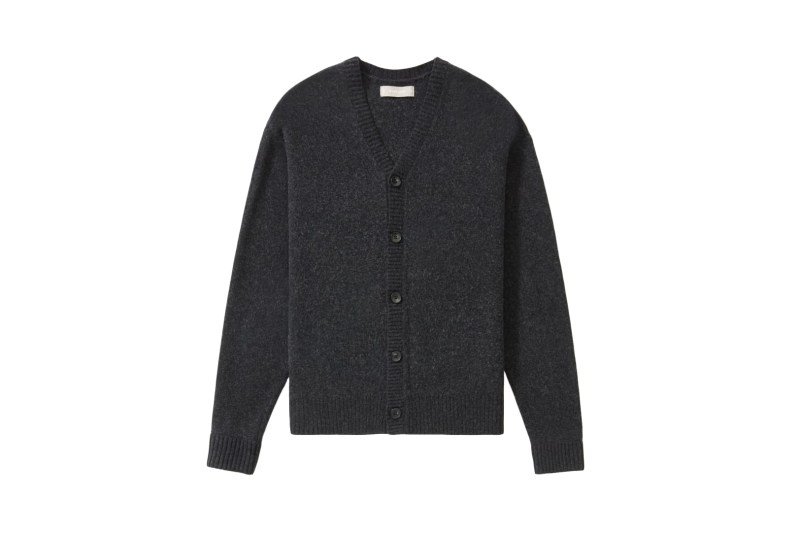 I love the texture of this piece. The ribbed binding and soft, flecked wool add just enough detail to this office-ready classic. Everlane works with ethical factories in Asia, South America, and Europe, profiling each of these facilities on its website. That way, you can see the supply chain for yourself and decide if it meets your standards. The company is proving that "Made in China" doesn't always mean a product is made under poor conditions.
Shirt
H&M Conscious Oxford Shirt
This 100% organic cotton shirt has an unbleached look that offers just the right pop of contrast to the charcoal sweater. H&M's Conscious label is working toward using 100% recycled or sustainable fabrics by 2030 and requires manufacturers to adhere to a contract that stipulates fair wages and good working conditions. Fast fashion companies like H&M are often demonized in the sustainability movement, but a company of this size making positive supply chain changes can have a huge impact on the environment and workers, while still offering affordable clothing. If you want to shop responsibly but budget is an issue, check out the rest of the Conscious collection.
Pant
Taylor Stitch Slim Chino
This slim-fit cut is flattering and I love the twill fabric. It's a soft, organic cotton with a touch of stretch. I chose this rich, coal color because black and charcoal pieces are great for the workplace and, unlike khaki and chambray, can also be worn for nights out and weekend adventures. I featured Taylor Stitch in a casual styled look because this company is doing a great job creating quality pieces with excellent designs.
Boots
Thursday Boot Co. Scout Chukka Boot
This is another company we've featured before because it is dedicated to ethically producing beautiful men's shoes at reasonable prices. The chukka boot is perfectly paired with a chino. This pant/shoe combo will be your new go-to because they both hit that sweet spot between professional and casual. The black color will also make these useful as a daily shoe — just make sure they don't get too scuffed to wear to the office. Get a nice shoe shine kit and polish them as needed. Regular upkeep will make the leather more durable and handsome.
Bag
Peg and Awl All Black Waxed Canvas Tote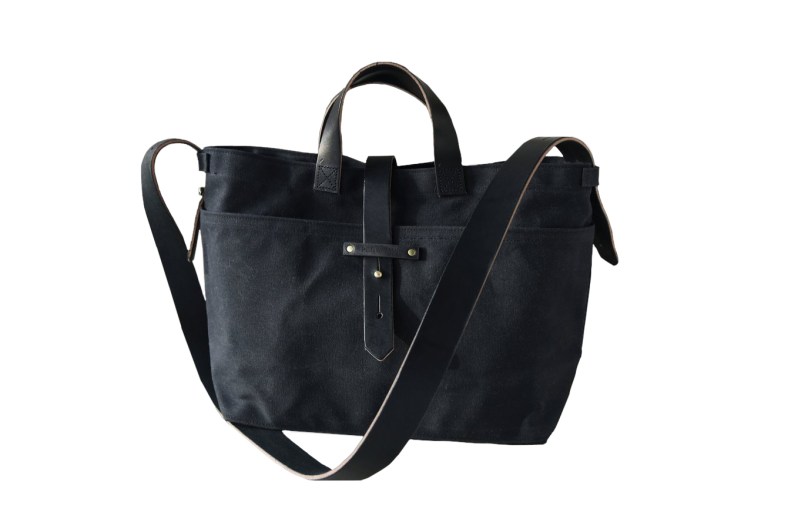 This unisex tote is a real looker. The waxed canvas body and vegetable-tanned leather straps give it an old-world charm that's still clean and handsome enough for the biz-casual office. The inner pocket can hold a 13-inch laptop and there are six side and interior pockets for quick access to your phone, keys, and wallet. Peg and Awl is a husband and wife-owned business with about ten employees. The brand uses upcycled and sustainable materials to make home products and accessories in its factory in Philadelphia.
Editors' Recommendations