Even though it may not feel like it for most of the country, spring is definitely on its way. And so its definitely time to start talking about spring jackets.
The days of recommending stylish winter boots, cold weather accessories, and heavyweight coats are behind us (finally). That means there are all sorts of seasonal style transitions to make, starting with your spring outerwear game. When it comes to a great spring jacket, coat, or windbreaker is that it should be water resistant (and ideally water repellent) to protect from spring showers, have proper ventilation for days when it's a little warmer than average, and do both all while looking good.
We put together some of our favorite spring outerwear picks below to help you look forward to breezy days, patio bar crawls, and all the fun that spring brings.
Best Men's Spring Jackets to Shop Now
Alpha Industries ECWCS Torrent Raindrop Jacket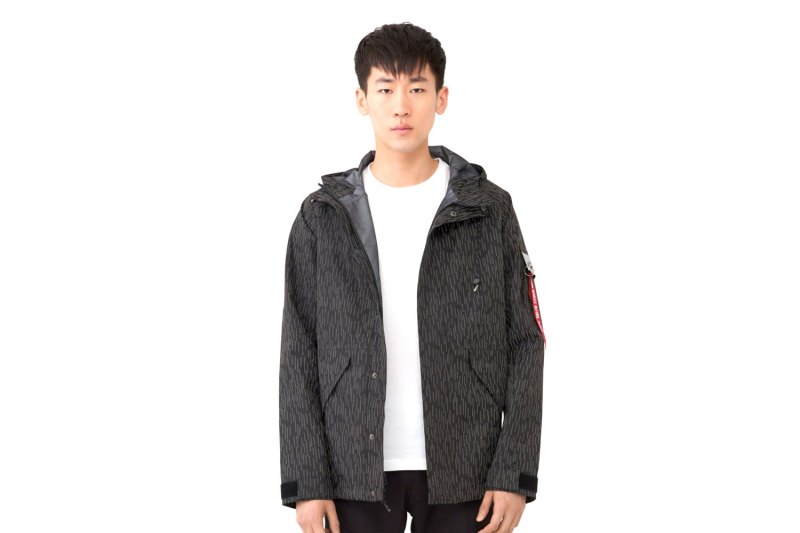 Taking inspiration from the army's extended cold weather clothing system (ECWCS), this waterproof jacket from Alpha Industries covers all your spring outerwear necessities. It is built to keep you dry and comfortable, no matter the kind of weather you're stuck in, including wind resistance and complete waterproof protection. It bears a striking reflective print to help with visibility in low-light situations, which also doubles as an on-theme fashion statement.
Faherty Lined Newport Jacket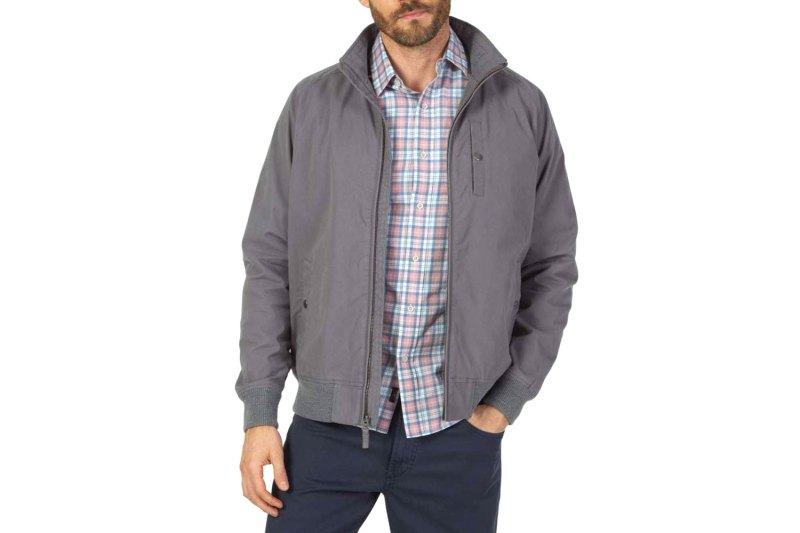 Faherty's Newport jacket's simple yet stylish silhouette that can be worn with just about any fit. It's constructed with a compact woven twill and a water-repellent outer shell, making it a great spring jacket for navigating those in-between weather days, while a nylon raglan sleeve and a heather rib ensure you aren't sacrificing any style for utility.
Uniqlo Reversible Parka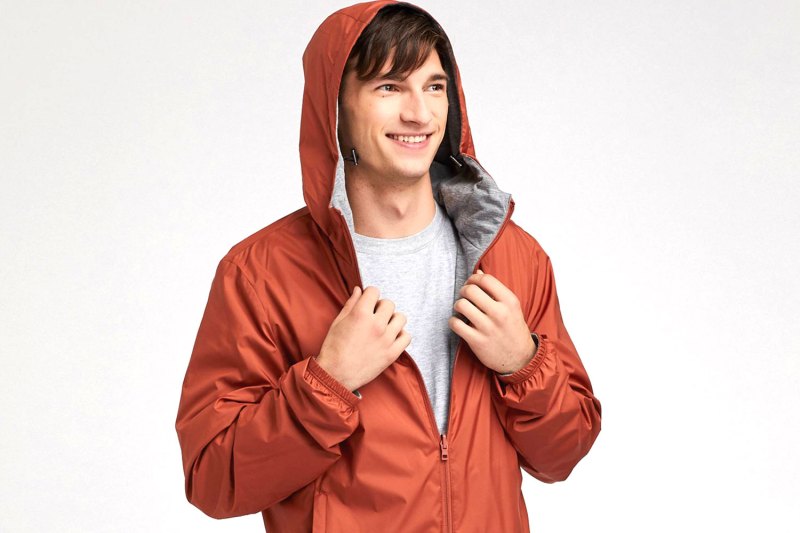 Reversible designs provide ample flexibility when it comes to keeping your style as unpredictable as the weather outside. Uniqlo's reversible parka jacket offers a sporty or casual appearance, depending on how you're feeling. One side features light water resistance for spring drizzles and the other a soft, warm cotton and polyester blend that's incredibly comfortable and versatile enough to be worn whether you're hitting the gym or heading to your local watering hole.
Everlane Cotton Bomber
Bomber jackets are a seasonless wardrobe piece that has stood the test of time in the fashion world. Everlane's cotton bomber is offered in two versatile colorways, but it takes the style a step further by adding a mesh lining and water-resistant finish to the mix. Crafted with a midweight cotton twill threading and two exterior pockets, the Everlane bomber is a superb piece for layering whether you're looking to keep things casual or dress it up.
Mavi Frank Jacket
Denim jackets are a great way to mark the transition into warmer weather. We aren't saying you should bust out the Canadian tuxedo, but a good-looking denim jacket is great for casual style with little effort. The vintage Mavi denim jacket comes with the classic patch pockets on the chest and exudes a distressed, structured look and feel that gets better with every wash.
Descente Windbreaker Jacket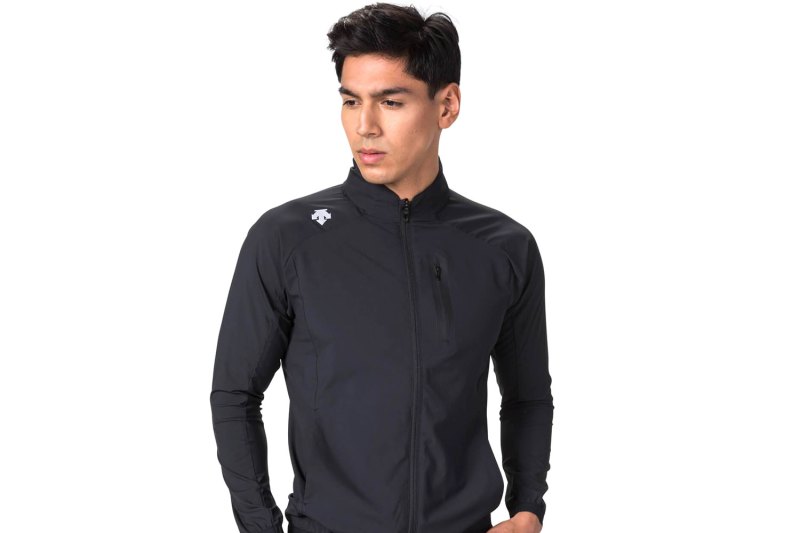 It should go without saying, but a windbreaker is a must-have addition to your spring jacket collection. Not only does it provide just enough barrier between you and a cool breeze, but they are lightweight enough to wear in warmer conditions and flexible enough for moments of high activity. Descente's windbreaker is a great fit for athletic and slimmer builds that need an extra layer on lengthy runs, especially because it sports a reflective tri-logo on the front and back for added visibility in the morning, dusk, or night.
ASOS Design Shower Resistant Raincoat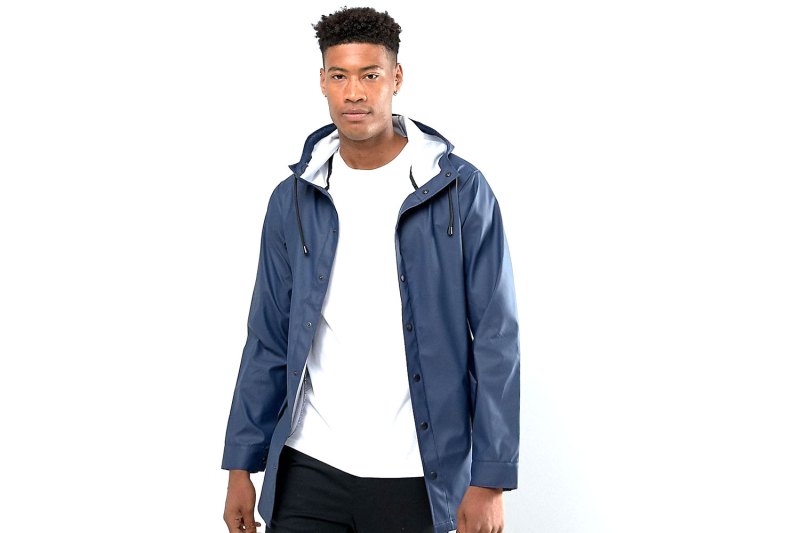 A raincoat is an essential piece if you want to get through the spring season unphased and comfortable, especially for those days that fluctuate between sunshine and rain like you're watching Zeus play a DJ set with only two songs. Don't worry, we won't let the weather gods tear you down. This lightweight rain jacket from ASOS sports a minimalistic and sleek design that won't necessarily get you through a winter rainstorm, but will certainly give you the protection you need when the spring drizzle starts to fall. It also promotes breathability so you don't overheat.
Cotopaxi Teca Half-Zipped Windbreaker
Cotopaxi offers some stellar spring outerwear jackets that come in an array of colors so you can add a bit of personalized style into the mix. Its Teca windbreakers are constructed out of repurposed polyester taffeta, offering a multitude of cool, retro designs which certainly add some flavor to your spring wardrobe. The Cotopaxi windbreaker is a perfect layer of protection for breezy hikes, your morning bike commute, or simply traveling around town on a windy day.
NAU Quintessentshell Trench Coat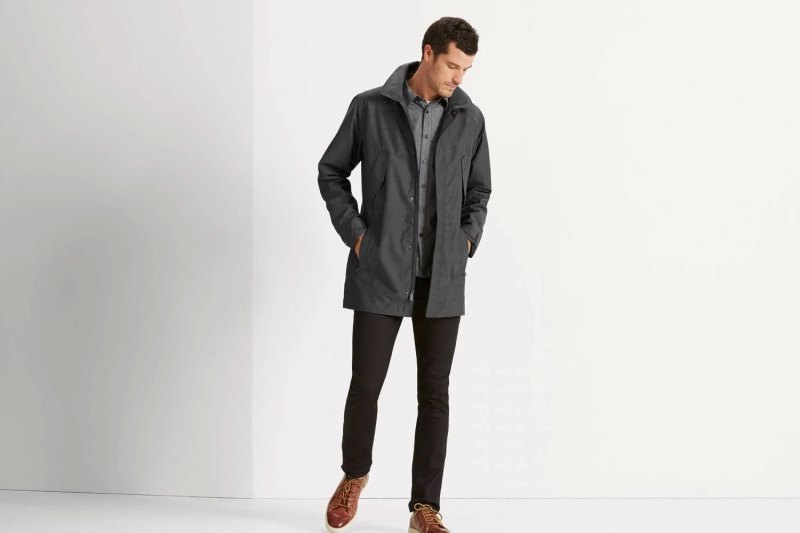 Trench coats offer a couple of advantages to help you get through the unpredictable spring months: Length and versatility. NAU's trench coat will provide you with more coverage than your average jacket due to its long cut, and it boasts a DWR (durable water repellent) finish with sealed seams for added protection against the rain. It also features a mesh lining for enhanced breathability and a removable hood for styling appropriately during varying weather conditions.
Article originally published by Beau Hayhoe on March 2, 2017. Last updated by Bryan Holt on February 26, 2019.
Editors' Recommendations