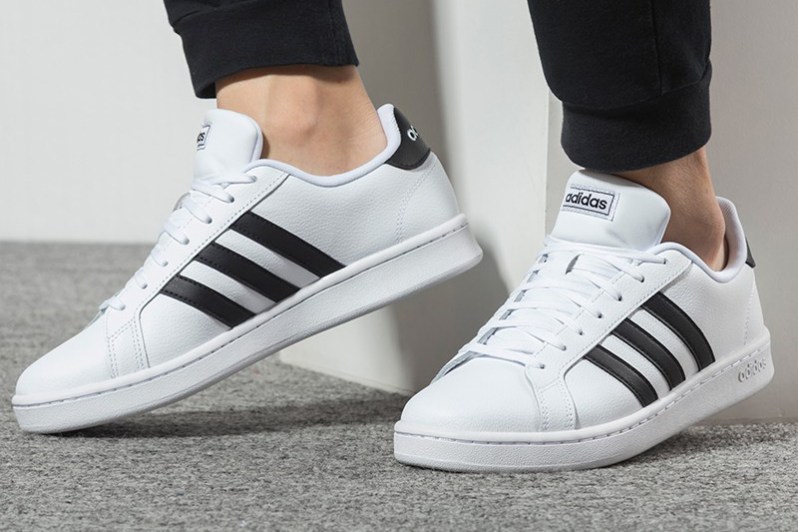 We often spend our time hunting for cheap finds in both brick-and-mortar and online stores. As always, Amazon will remain our favorite go-to merchant for the trendiest clothing and accessories in the market. Maybe you've found yourself going down the rabbit hole of Amazon's fashion category to find some affordable pairs of shoes.
Oops! Don't spend too much time there, for we're going to help you find some wallet-friendly footwear for your needs this 2022. To fire things up, we've gathered some of the best shoes under $100, from sporty running shoes to stylish chukka boots.
Adidas Men's Grand Court Sneaker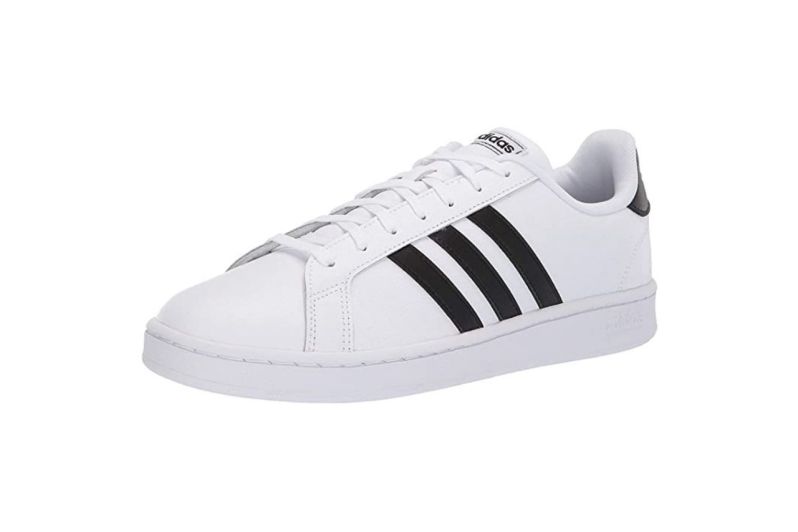 Inspired by the tennis court, these sneakers will keep you light on your feet while adding comfort to any physical activity. It also features a rubber outsole for better traction to help you conquer the court with finesse. The Grand Court sneakers come in different colors so choose a pair that will complement your personality during a heart-pounding tennis match with your friends.
Calvin Klein Men's Brodie Oxford Shoe
Designed by Calvin Klein, this shoe takes a minimal approach while making a bold statement. Made of soft Nappa leather in a derby style silhouette, this shoe is perfectly paired with a tailored suit for formal occasions, though you can also use it along with a pair of denim jeans.
Sperry Men's Avenue Duck Boot
These boots have a lugged rubber outsole molded with a wave design for improved grip in wet or dry terrains. The boots also sport an innovative built-in heating system to protect your feet from the cold. If you're looking for an all-season pair of outdoor shoes, look no further than Sperry's duck boots.
Dr. Martens Men's Combs Nylon Combat Boot
Take your footwear to the next level with the brand's combat boots, which sport a synthetic, air-cushioned sole for better cushioning during your urban or outdoor excursions. The pair's upper and soles are heat-sealed for longevity. What's more, it also features the oil- and fat-resistant AirWair sole to prevent awkward slips, ensuring that you are prepared to face the unexpected.
Crocs Men's Santa Cruz Comfortable Loafers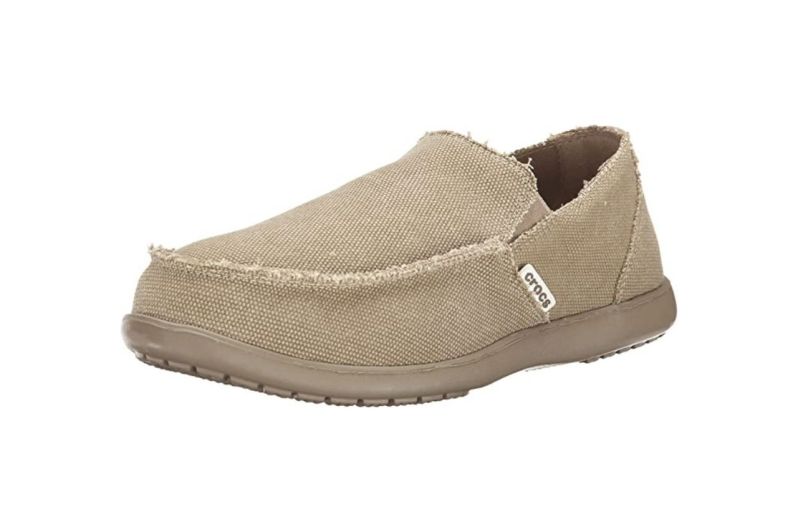 Crocs typically have a love it or hate it relationship with consumers, but these slip-on loafers are sure to get more love than hate. Lightweight and comfy, these loafers feature padded heel cups for all-day use, making it an ideal beach or poolside footwear. Feel free to wear these durable loafers in the office if you want to spend time working and chilling out with your colleagues.
Lacoste Men's Bayliss Sneaker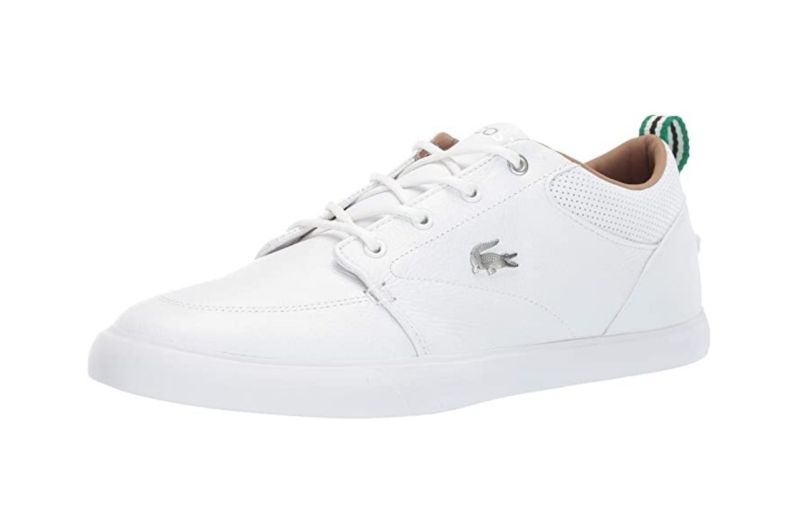 Inspired by nautical styles, Lacoste's Bayliss is a classic style sneaker for casual everyday wear, embossed with the signature crocodile and upgraded with a new tan lining. This sporty footwear's vulcanized rubber sole guarantees all-day comfort, helping you traverse the streets in style.
STACY ADAMS Men's Pierce Moe-Toe Slip-on Penny Loafer
These loafers from Stacy Adams looks pricey, at least at first glance. But they're cost-effective options for individuals who are on the lookout for the best men's dress shoes. That aside, the loafers come with a fully cushioned memory foam insole for improved shock absorption and comfort. Don't forget to pair these sassy loafers with a suit or a pair of jeans.
Adidas Men's Lite Racer Adapt 3.0 Running Shoe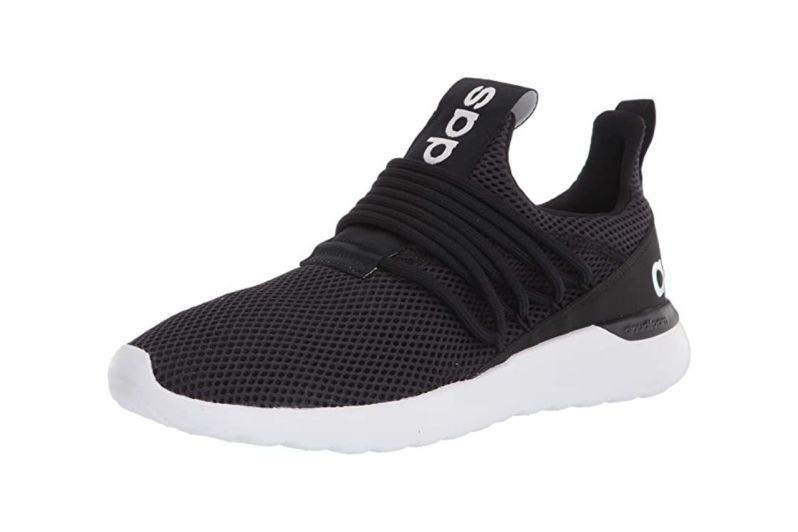 It's always good to have at least one pair of the best running shoes in your closet, even if you aren't the most athletic type. Opting for a casual pair that can be worn with shorts or denim is always a good in-between. In that case, we recommend getting the Lite Racer Adapt 3.0 for its versatility since you can use it anywhere, from the gym to the office. These shoes also fit snugly to your feet, making you feel as if you're on cloud nine. Or perhaps, you'll think that the Lite Racer Adapt 3.0 is an extension of yourself.
Deer Stags Men's Rockland Memory Foam Chelsea Boot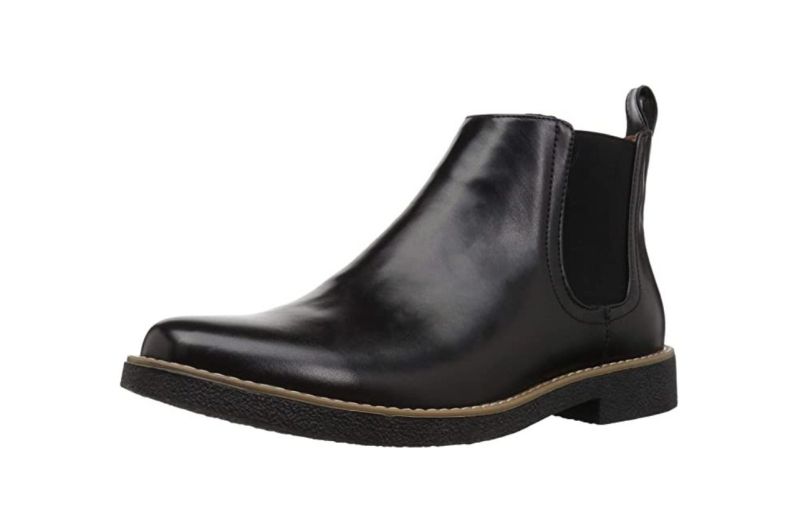 The go-to fall/winter boot that every man should incorporate into his wardrobe. Easily paired with trousers and a dress shirt for a more businesslike attire or denim and tee for a casual look. These Deer Stag pair also come with a memory foam sole for extra support and comfort.
Editors' Recommendations