Spring represents new life and that's including your wardrobe. Spring is the transitional season when you pack up all your heavy sweaters, coats, and gloves to make room for your spring/summer wardrobe. As soon as that first nice spring day hits you may want to toss your outerwear in storage, but sadly that may be a bit premature. Spring also brings unpredictable weather that can be sunny one day, rainy the next, or just downright cloudy and cold.
Related Guides
Layering and outerwear should still very much be an important part of your spring wardrobe … no matter how much you want to say good riddance after a brutal winter. Men's statement jackets are perfect for spring weather, as they are lighter and less bulky while still adding personal style.
A spring statement jacket is a perfect alternative to bulky winter coats that come in a variety of different styles, from bomber jackets to a simple leather jacket. Throw these over a light knit or tee to perfect your spring dressing style. We rounded up some of the most stylish and on-trend spring statement jackets for every guy out there.
Best Budget Jacket: Arc'teryx Incendo SL Jacket
If you're looking for an easy jacket to throw on while being active outdoors, this is the one for you! The breathable material and relaxed fit is perfect for any outdoor activity.
More Statement Jackets We Love
Cole Haan Leather Moto Jacket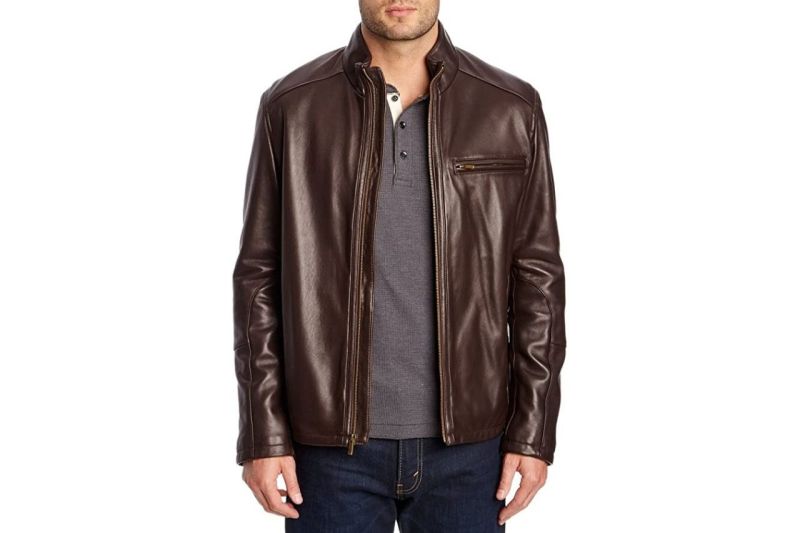 A moto jacket is a great alternative for those who feel the biker jacket is a little too edgy for their taste. A good middle between a biker and bomber, the moto jacket is a modern jacket that adds personality to spring attire.
Filson Swiftwater Rain Jacket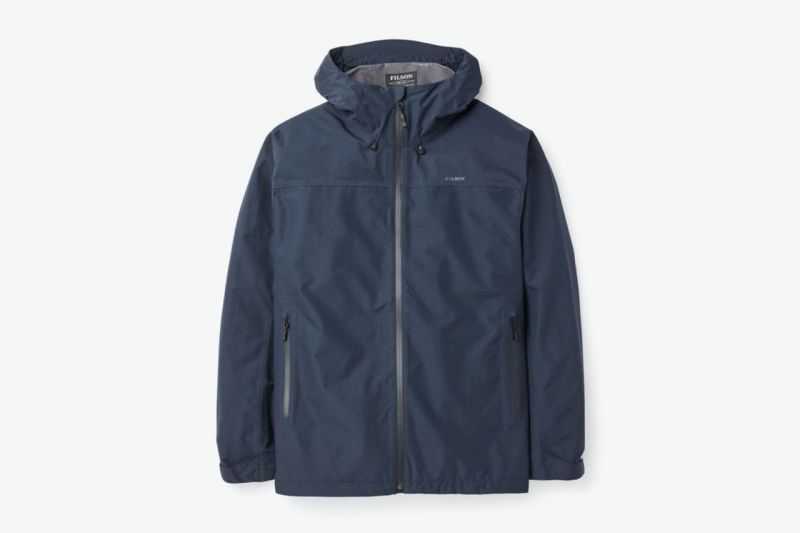 Come on rainy weather, this Filson rain jacket will keep you protected on spontaneous rainy spring days.
Everlane Bomber Jacket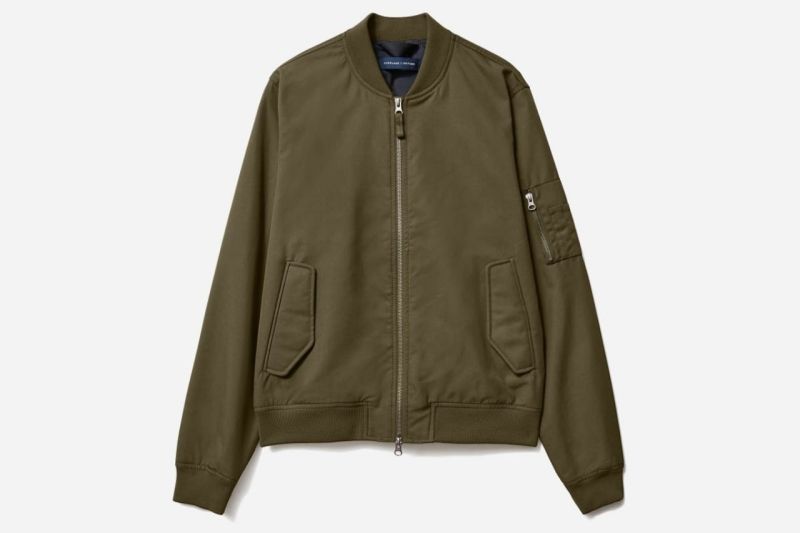 The classic bomber jacket will never go out of style. Super versatile, it can be paired with shorts during warmer days, or with denim.
Mango Suede Biker Jacket
Suede in spring is definitely still a thing … and for this jacket, we're willing to go a few more chilly spring days just to wear it!
Meltdown Lab's Primary Flesh Coach Long Jacket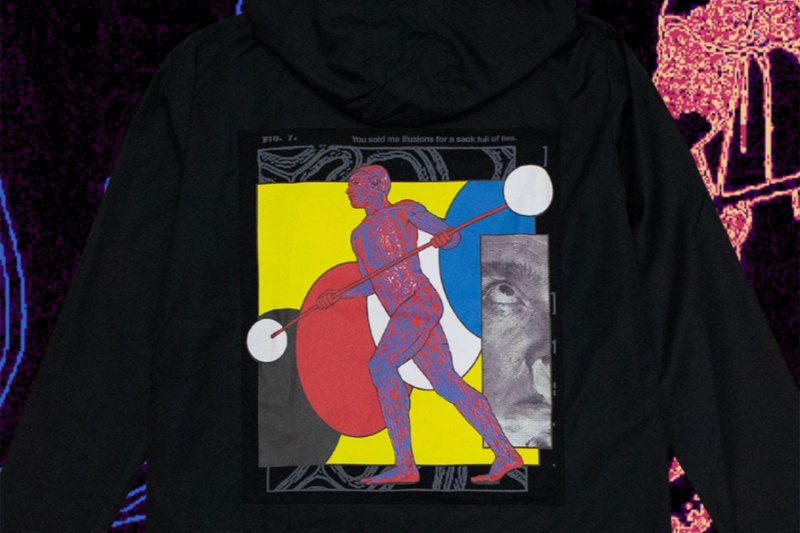 Mexico-based Meltdown Lab's psychedelic graphic design pays homage to trippy artists like Alex Grey and the dystopian fiction of JG Ballard. This rain slicker contains ominous portents with its incredibly smart imagery — and, more importantly, will help you survive an unexpected storm. The bizarre medical iconography exudes a peculiar sense of mystery.
Straight To Hell Hero Satin Jacket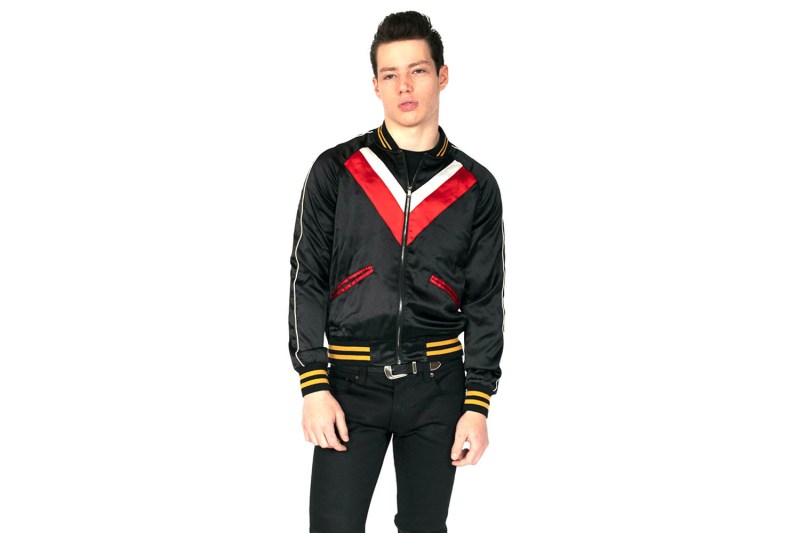 Updating classic mod and punk looks for the new millennium, Straight To Hell has become the go-to brand for New York City goths and rockers. The brand's latest endeavors are far more accessible than outré and this gorgeous satin jacket with geometric patterns — obviously inspired by 1970's Japanese souvenir jackets — is a perfect example of the company's intrepid style. The red, white, and mustard palette is a timeless color combo.
Editors' Recommendations