The 1990s called, and as it turns out, some of your favorite style essentials are back and better than ever. Take overalls. They've been a workwear staple since well before the '90s, going back to when the U.S. was being built from the ground up. Over the years, they've been used as both a go-to daily piece of working man's gear and a fashion statement on and off the runways. Many of your favorite clothing brands are making overalls that are fashionable and functional, too.
And if you've wanted to dress like the '90s were back in style, now's a great time to get yourself a new pair. Of course, you can wear them to tackle your to-do list, but you can also wear them as an alternative to plain old jeans, especially when paired with sneakers or even work boots. They're not all that different from some of the best jumpsuits on the market, another functional piece of gear that's become a fashion statement. Either way, overalls are entirely unique, seriously cool, and here to stay. Add these ones to your digital shopping cart now.
Best Overalls for Retro Style: H&M Denim Overalls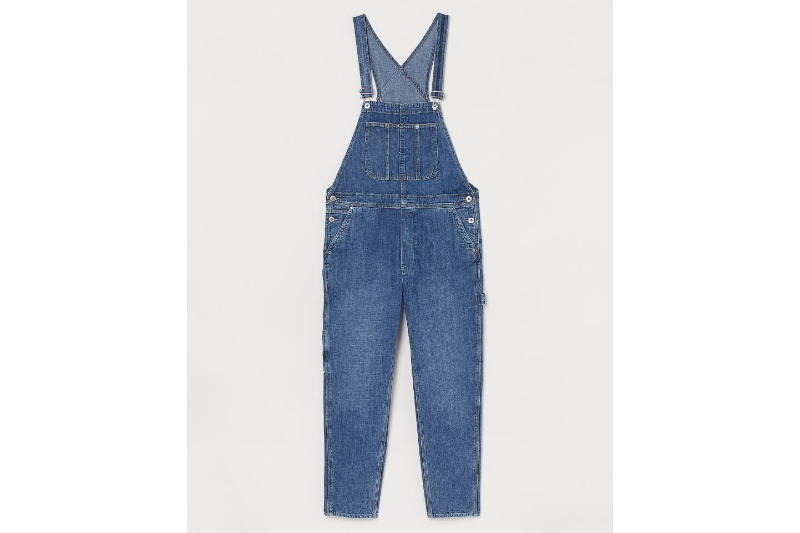 H&M has always had its finger on the pulse of trends, and these expertly faded denim overalls are no different. They're not all that different from the overalls you might have worn a 1990s kid, but think of them as all grown-up and ready for anything.
Best Black Denim Overalls: ASOS Design Skinny Overalls in Black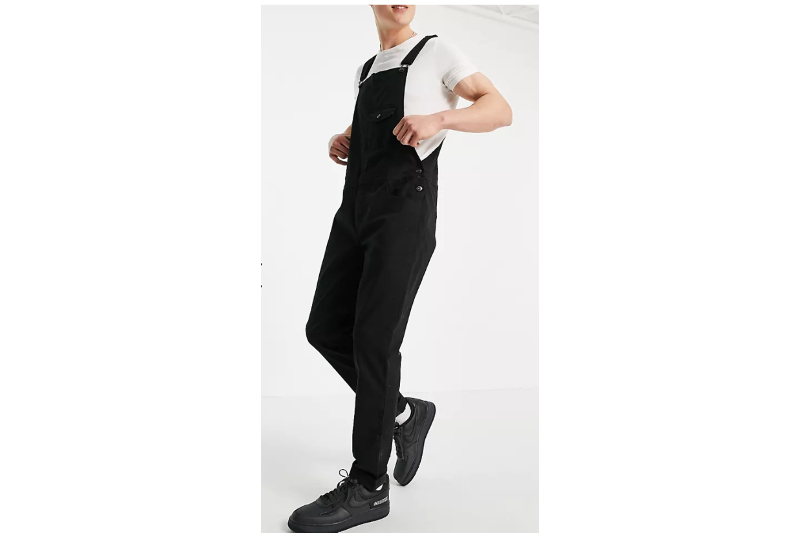 Made with stretch denim in a trim fit, these overalls are as if someone had taken your favorite pair of skinny black denim and elongated them into the classic silhouette. These are runway-ready and sure to stand out anywhere on the globe.
Best Investment-Level Overalls: RRL Renshaw Canvas Panel Twill Overalls
RRL, an offshoot label within Ralph Lauren, redesigned the game in terms of upscale workwear. These canvas twill overalls are durable, fashion-forward, and as cool as it gets for the price tag.
Best Overalls for Work: Dickies Men's Bib Overalls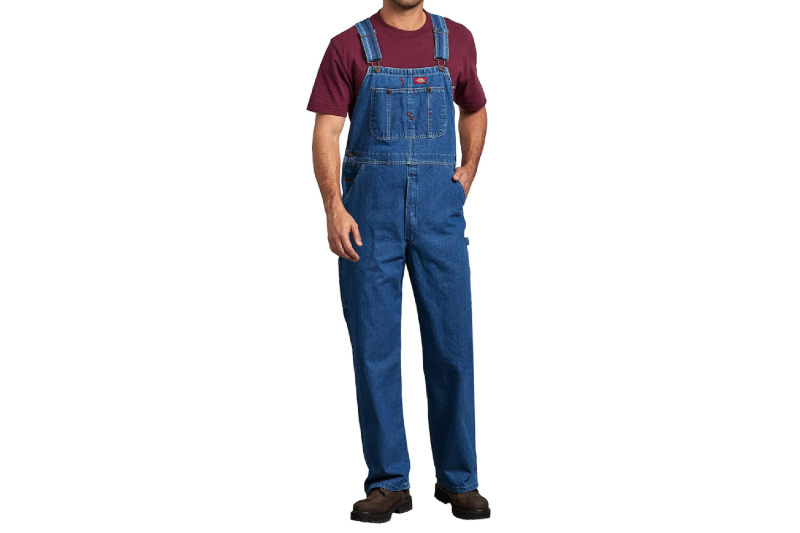 Dickie's might be one of the brands that you think of the most when overalls come up, especially of the workwear variety. It helps that these tough denim overalls are stylish enough as a streetwear piece, but really made for long days in the shop or garage, no doubt about it.
Best Fashion-Forward Overalls: Forever21 Corduroy Buttoned Overalls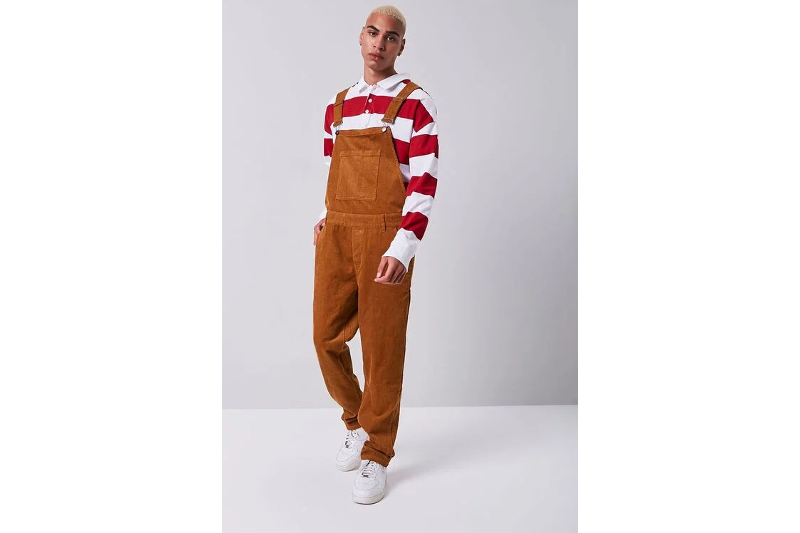 Forever21 is another brand on the cutting edge of what consumers want, and these corduroy overalls are a fine example of that. The Camel colorway in particular is different than any other pair on the market.
Other Overalls We Love
Amazon Essentials Duck Bib Unlined Overalls
Yes, Amazon makes overalls now, and yes, they're ready for rugged days on the job site or breezy days at a music festival. The front bib pocket also is a handy way to store your everyday carry essentials.
Duluth Trading Company Alaskan Hardgear Overalls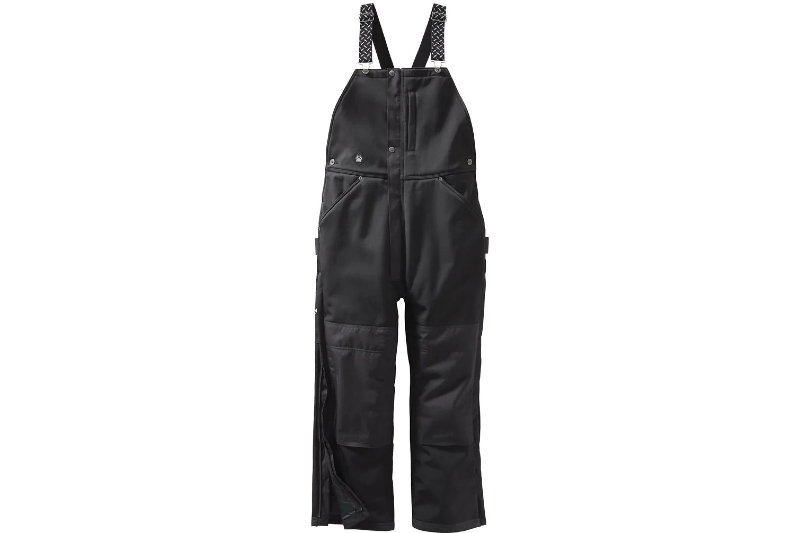 Wearing overalls is all about providing yourself extra protection from the elements, and Duluth Trading Company knows this all too well. That's why they've made these ridiculously durable overalls that are ready for anything on your to-do list.
Levi's Anson Overalls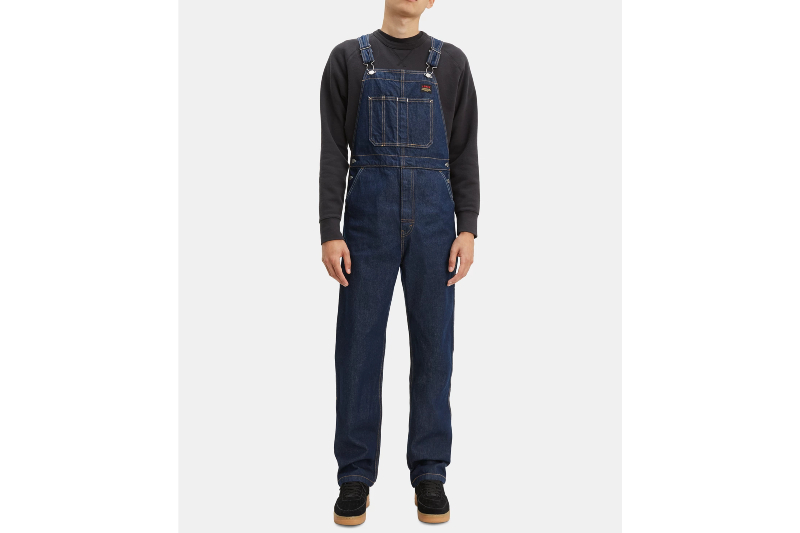 It only makes sense that Levi's would make some of the best men's overalls, especially from denim. They're pioneers at using the fabric, after all. Wear these with Vans sneakers and a crisp tee for a cool, modern-yet-retro look.
Editors' Recommendations