I don't know about y'all, but my favorite part of any Oscar's ceremony is the red carpet. Yes, I love the acceptance speeches and getting to celebrate the accomplishments of amazing artists I admire (Laura! Bong!), but the night, for me, is all about the looks. What can I say, I'm a sucker for glamour and enjoy seeing how our more famous folks use fashion to make a statement on the carpet.
So, we thought it might be fun to round up some of the best Oscar looks of all time, including my pick for the best-dressed fella of 2020. They range from the dapper and understated to the downright avant-garde, including nods to some of the most impressive fashionistos in the biz.
Billy Porter
Billy Porter's tuxedo gown changed the game when it dropped on the Oscars' red carpet last season, and for good reason — not only was it gorgeous, but it challenged the status quo. It was fashion as activism, a bold choice made by a bold artist to say something about gender norms, stereotypes, and the red carpet in general. Plus, it kicked off a year of fabulous looks from the Emmy-winning star, cementing his status as a major fashion influencer.
Warren Beatty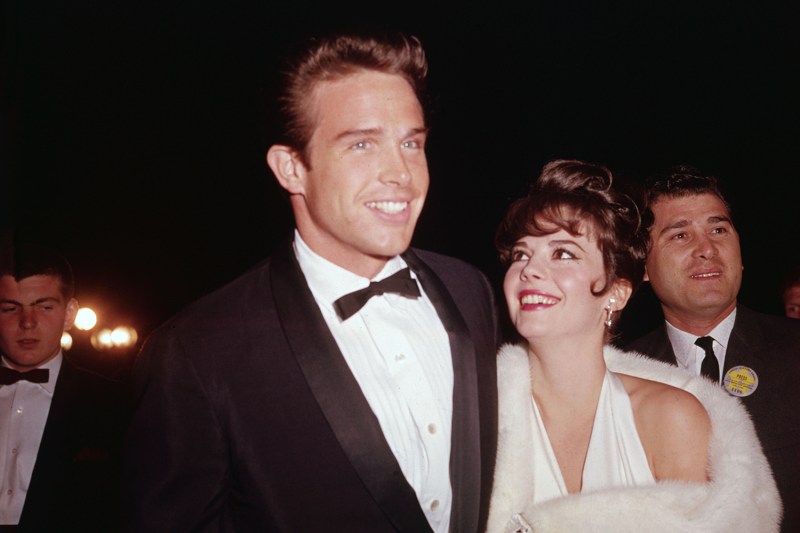 Though Warren Beatty has turned heads on dozens of Oscar red carpets over the years, my personal favorite is the look he turned at one of his first ceremonies in 1962. Decked in a classic tuxedo, Beatty rolled in on the arm of legendary screen actress Natalie Wood (with whom he had just starred in Splendor in the Grass). While they're both gorgeous, Warren is sublime in his formal get-up, oozing an easy grace that would become his trademark.
Sidney Poitier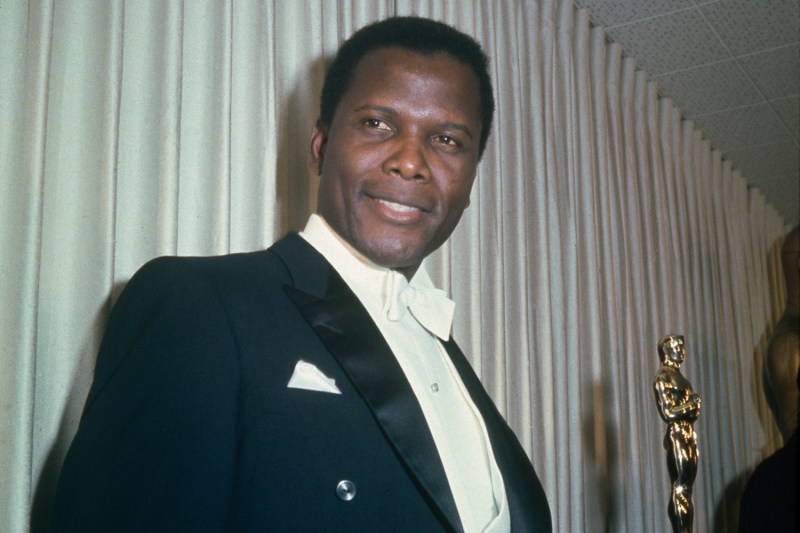 Poitier always knew how to dress for the red carpet, but one of his most iconic fashion moments came on the night of his big win for Lilies of the Field. He is the definition of strapping and sophisticated in this black-tie ensemble, capping things off with a white bow tie that was slightly unconventional for the time. As classic as classic gets, this look is dapper, timeless, and effortlessly masculine.
Spike Lee
In 2019, iconic film director and screenwriter Spike Lee showed up and showed out on the Oscars red carpet. He owned the night, not only by snagging his very first trophy but by rocking this playful, purple ensemble. Like the artist himself, this outfit was outrageous, stylish, and utterly singular, cutting through the stuffy ceremony like a brilliant, violet-hued laser.
Clark Gable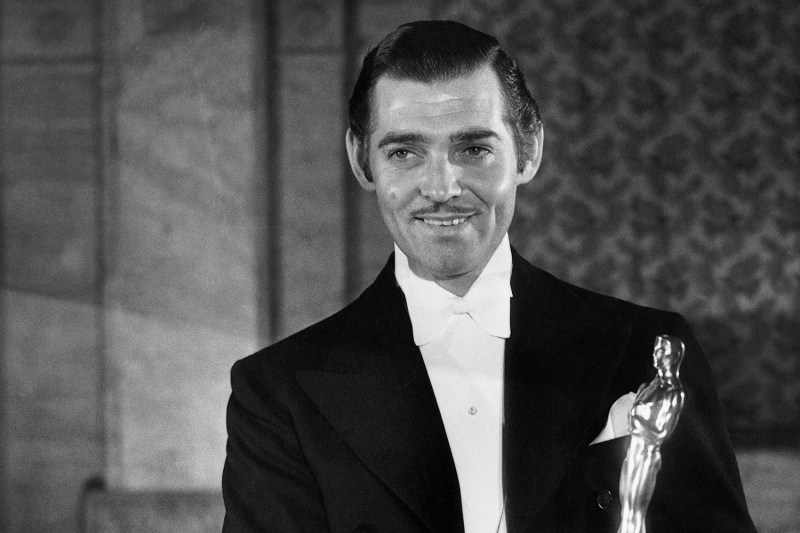 I've got a soft spot for Clark Gable. Maybe it's because he perfectly evoked the kind of matinee idol swagger that no longer exists or because he had the best mustache game in the business, but there's something about his style that really works for me. And of his many red carpet appearances, I think the best was for his first win in the film It Happened One Night. Dashing, earnest, and butterfly-inducingly handsome, Gable wore the you-know-what out of that tuxedo.
Denzel Washington
There's nothing like '90s Denzel. That smile! That charisma! That killer style! Though the Academy Award-winning actor is still kicking it and looking great, his early days in Hollywood were the stuff of legend. Take this photo from when he won his first Oscar for Glory. Dressed up in a sharp tuxedo, Washington exudes warmth, shining on the red carpet in ways you just can't teach.
Ryan Gosling
Who knew ruffles could look so good? Though Gosling didn't win any awards for his turn in La La Land, the actor did make quite a splash at the 89th Annual Academy Awards in this ruffly get-up. Gosling tends to evoke an old-school romanticism in his fashion choices, and this outfit was no exception. More than anything, I think it's a great example of how you can take the "rules" of a certain dress code (in this case, black tie) and bend them to your own personal style.
Mahershala Ali
I'll say it: There's no one more consistent on the red carpet than Mahershala Ali. The two-time Oscar winner keeps it fresh, simple, and fashion-forward, serving up black tie in a way that feels modern and totally unique. Take his ensemble from this year's ceremony, which at first seems pretty basic, but is full of subtly fantastic details — the wrap-around enclosure, the velvet bow tie, the drop necklace. It's an innovative approach to fashion that is refreshing and always (always!) eye-catching.
For more fashion inspiration, take a peek at our guide to some of the most stylish male celebrities of all time.
Editors' Recommendations