There's a big difference between dressing well and having style. In my opinion, dressing well is something you can learn. You can follow tastemakers on social media, get a sense of the trend landscape, tailor the options to your body and budget, and curate a wardrobe with both casual and formal duds appropriate for any occasion. You look good always and are a perfect representation of the current fashion moment.
But this, my friends, is not the same thing as having style. Yes, style is about clothes, but it's also about attitude, innovation, boldness, and joy. It's about seeing what's going on in the moment and bending the rules to evoke a unique perspective. In many ways, true style is the physical manifestation of a personality, spelled out in crisp lines, daring colors, and inventive accessories. This singularity is what makes true style timeless: it's as relevant now as it will be 20, 30, 40 years down the road simply because it broke and then redefined the mold.
So, with that in mind, let's meet some of the most stylish male celebrities of all time. Though rooted in personal preference, this list is full of folks who set trends, bucked expectations, and looked damn good doing it. Check 'em out below!
Paul Newman
I absolutely adore Paul Newman. I want to be him. I wanted to be friends with him (when he was alive) and stare into his icy blues while sharing a couple of brews in the back of a pick-up truck. I think a lot of folks feel that way about the late actor, mostly because of how darn cool he was. Or at least how cool he appeared to be, thanks in large part to his fantastic style. He made white tees tucked into jeans seem cool. He made crips suits seem cool. He even made oversized flannel shirts seem utterly and remarkably *sigh* cool. You can have your Brandos and your McQueens, but I think the most stylish guy to come out of the rebel haze of the 50s and 60s was definitely good ol' Paul.
Timothée Chalamet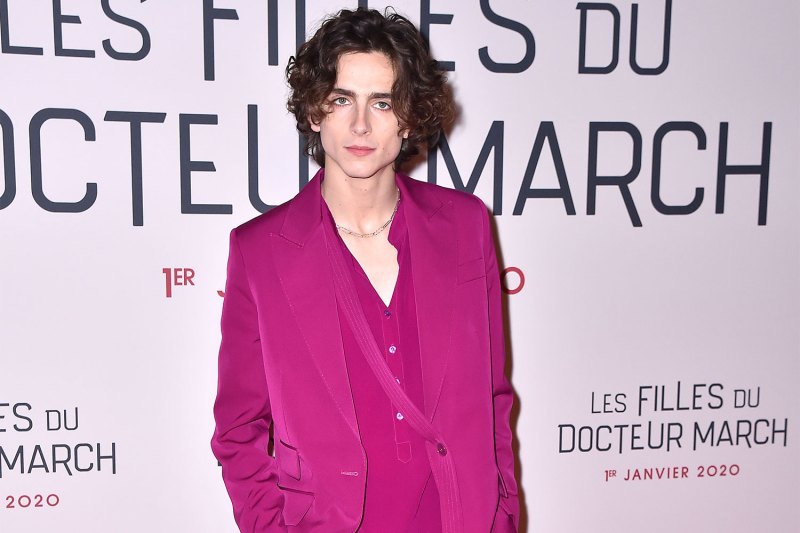 Of the new class of style stars, Timothée Chalamet has proven to be one of the brightest. Yes, he's an incredibly talented actor, but he's also a supremely gifted fashionisto. Without the help of a stylist, the 24-year-old performer has put together some of the most interesting and thought-provoking red carpet looks of anyone in the last year, period. Personal faves include his harnessed look from the 2019 Golden Globes and the all-magenta ensemble he rocked at the premiere of Little Women (featured above). He's also got great street style, mixing designer duds with more affordable pieces for a look that's fashion-savvy yet down to earth.
Sidney Poitier
Old school Sidney Poitier is about as stylin' as it gets. In his heyday, the Academy Award-winning actor could rock a crisp button-down with as much grace as a three-piece suit and seemed to know exactly what to wear for any occasion. It's an effortlessness that can feel a little sentimental in our current designer-obsessed fashion moment, but one that's nonetheless worthy of praise. I particularly love looking at photos of Poitier on the night of his Oscar win in which he's decked out in a perfectly tailored tuxedo. Damn, that level of class is truly unparalleled.
Alain Delon
Though his name may not be as immediately familiar to you as some of the other options on this list, French actor Alain Delon is without a doubt one of the most stylish celebrities of all time. He epitomized the laidback, bad boy trope better than almost anyone else in the 1960s, perfecting a look that was like one long drag off a cigarette. His uniform was remarkably simple: linen shirts, cuffed pants, artfully tucked tees. But somehow, he made it all look like couture by never letting the clothes wear him.
David Bowie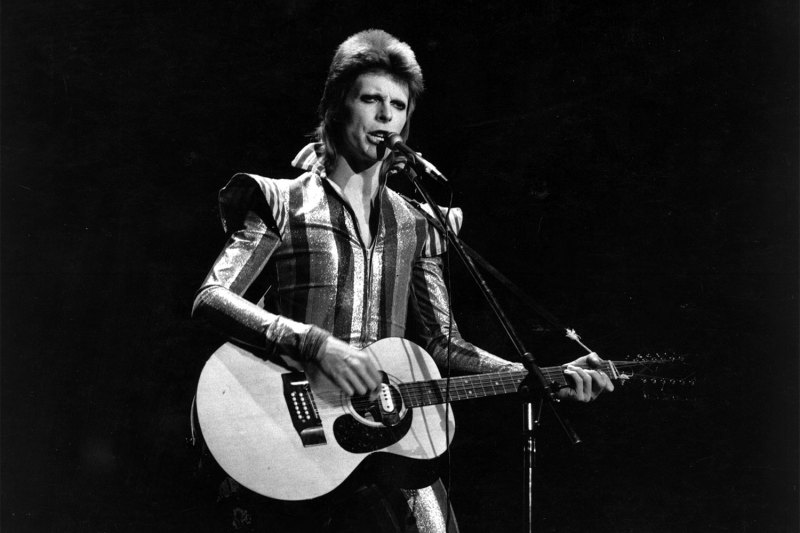 All praise the weirdos and their patron saint, Sir David Bowie. The rockstar/actor/muse shook up every cultural scene he touched over the course of his decades-long career, including, of course, the world of fashion. Though he's perhaps most remembered for the zany, glam looks he turned as Ziggy Stardust, I think the true mark of his style prowess is that he could get away with pretty much anything. Yes, he could wear wildly patterned suits, capes, and eye-patches, but he could also rock something as conventional as a turtleneck. His fashion sense was deeply fluid, an influence we can still feel on the red carpets of today.
Donald Glover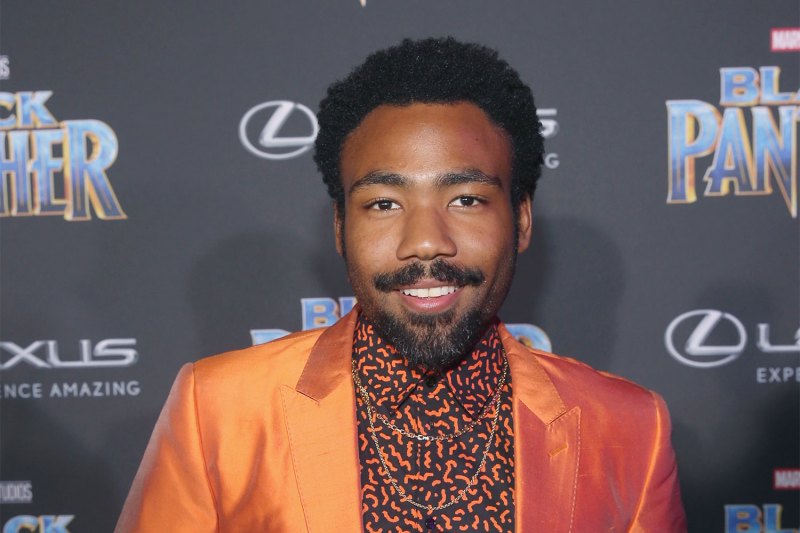 Seriously, what can't Donald Glover do? He's a brilliant actor, writer, producer, rapper, anything-er, and he does it all while wearing some seriously snazzy duds. He's a constant one to watch on the red carpet, pairing bold patterns and bright colors with traditional silhouettes for looks that somehow embody the past, present, and future. I've no doubt that his utterly unique personal style (which extends from his clothes to the artistic choices he makes) will influence generations of wide-eyed creators to come.
Robert Redford
During his prime in the '70s and '80s, Robert Redford moved like the physical embodiment of California itself: sun-kissed skin, golden hair, wry smile. He was rugged yet groomed, wild yet tamed, seemingly powered solely by his singular brand of charisma. And though it probably wouldn't have mattered much what he wore, he always kept things very much on trend with turtleneck sweaters, open-collared jackets, and plenty of denim. Yes, consider my heart officially throbbed.
Billy Porter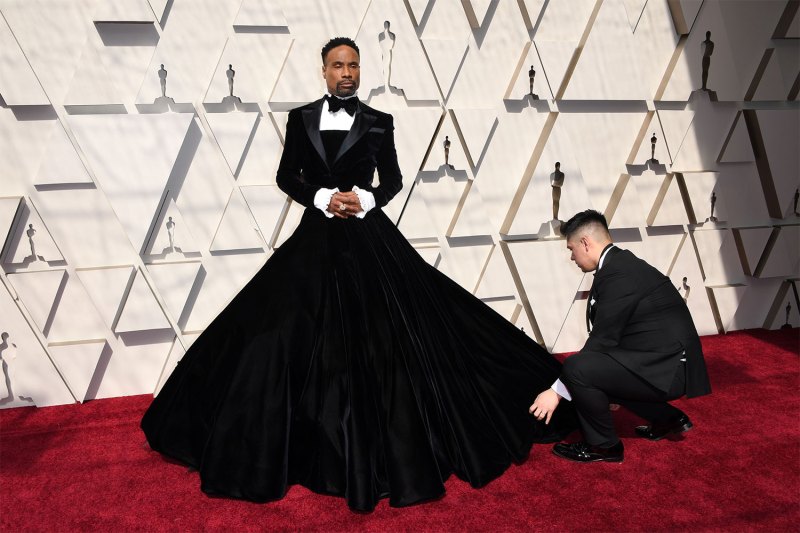 I've written about Billy Porter's fashion prowess before, but I'll say it again: Mr. Porter is on his way to becoming a true style icon. In collaboration with his stylist Sam Ratelle, the Pose star has crafted a bevy of legendary looks from his tuxedo ball gown at the 2019 Oscars to his machine-operated fringe chapeau at this year's Grammys. Not only are the clothes gorgeous, but they always make a statement, namely one that challenges traditional ideas of gender and sexuality. No one's out there doing it like Billy, which puts him in a class all his own.
Editors' Recommendations