The right season has finally come around and lighter hues can be of great help to help your aesthetic. Light wash jeans provide more versatility to your wardrobe this fall that no other combination of color and jeans can give. Whether you pair them with a white linen button-down shirt and a sleek pair of Common Projects sneakers or your favorite vintage tee and a classic pair of All-Star Converse, you can rock a casual look all throughout the season. Now is a better time to shop 'em than ever. Start below.
Related Reading
Topman Organic Cotton Slim Jeans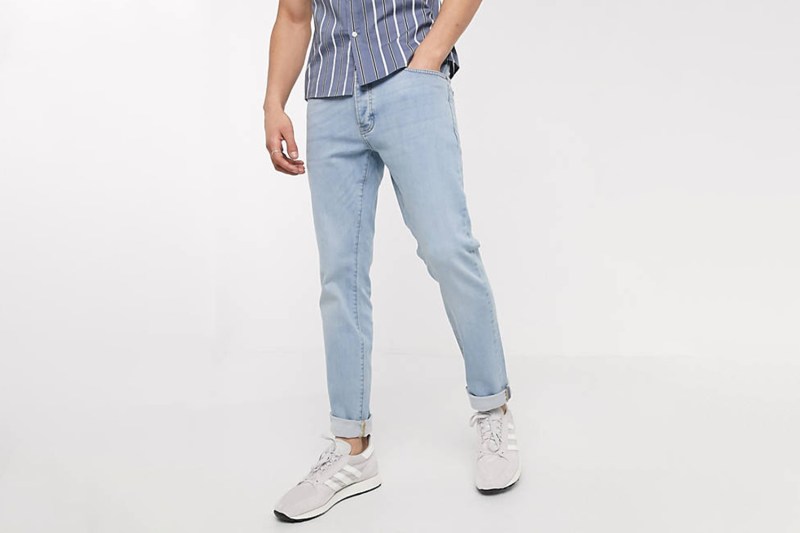 Topman's slim-fit jeans were crafted from organic cotton, creating a soft hand feel. This pair caters to the youthful wearer who loves to mix fitted pieces with oversized pieces in one look. You can wear these with a boxy, oversized tee and roll up the hems to highlight your favorite pair of high-top sneakers.
Uniqlo Regular-Fit Straight Jeans
Uniqlo offers a wide range of fits for light-wash jeans. These mid-rise regular fit jeans are not only comfortable but durable as well. The distinct worn-down look can be paired with a basic white tee and a leather jacket, perfect for the fall.
Rag & Bone Miramar Jogger- Sonora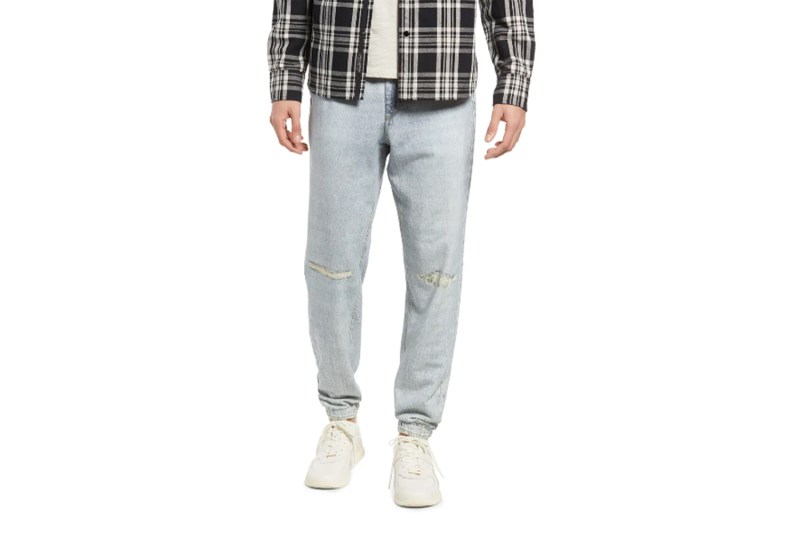 Denim joggers are a great way to break away from the classic jeans and t-shirt look and instead create a sporty feel. The cinched hem makes the pair look more like a jeans/ sweatpants hybrid. Pair these with a vintage tee and bomber jacket.
Bonobos All Season Jeans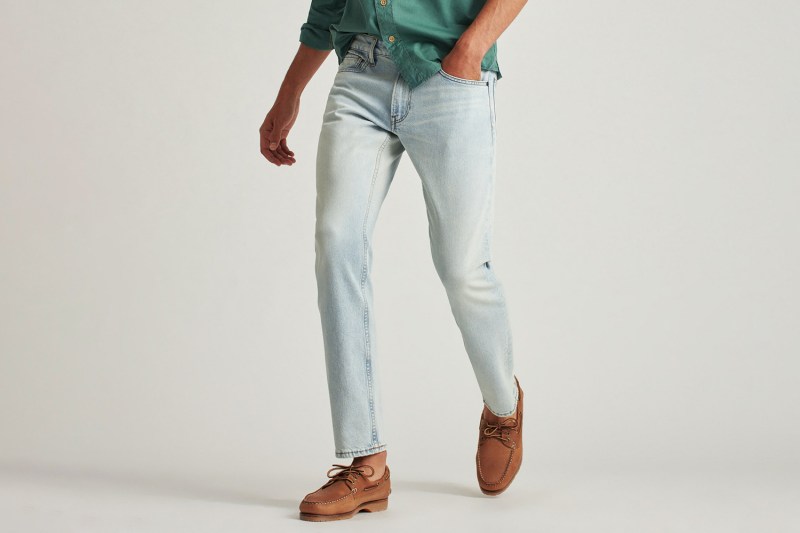 This particular pair happens to work all year round. The color fades just around the seams, creating a unique, light wash. We recommend wearing these with a jewel-toned button-up and your go-to low-top sneakers.
G-Star Raw Loic Relaxed Tapered Jeans
The relaxed, tapered fit of these jeans is for the casual, relaxed man. Wear these jeans with a band tee, layered with a light shacket. You can even roll up the hems to show off your funky socks and sneakers.
7 For All Mankind Paxtyn Skinny Fit Jeans

These millennial-friendly skinny jeans have a brushed finish interior for a soft hand feel. Wear this classic pair with a white button-up and a pair of minimalist Allbirds for a nice weekend out with the family or brunch with your friends.
Scotch & Soda Ralston Cropped Organic Cotton Jeans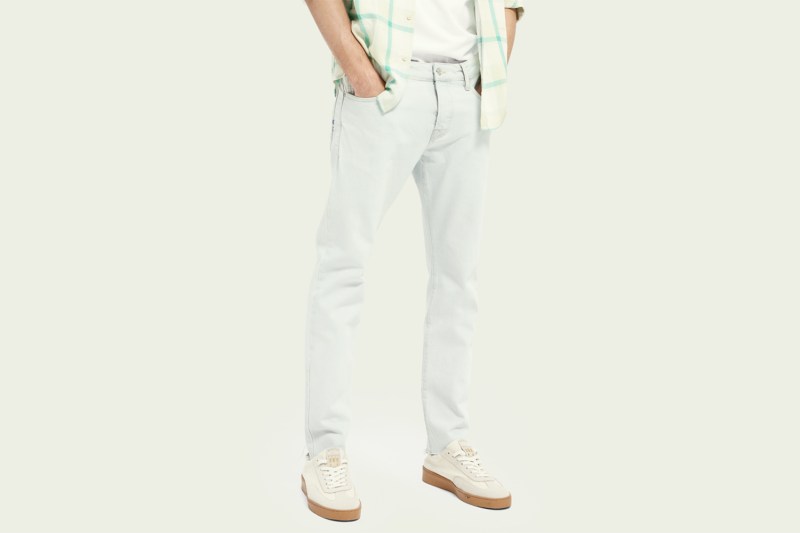 The wide-leg fit of these jeans lends to a more casual, comfortable look, perfect for bar-hopping with your boys. The cropped hem allows your shoes (and maybe even your eclectic-style socks) to really shine and tie the whole look together. You can pair these jeans with your tried and true flannel button-up, layered with a graphic tee.
Blue in Green 14oz Denim 5P Monkey Cisco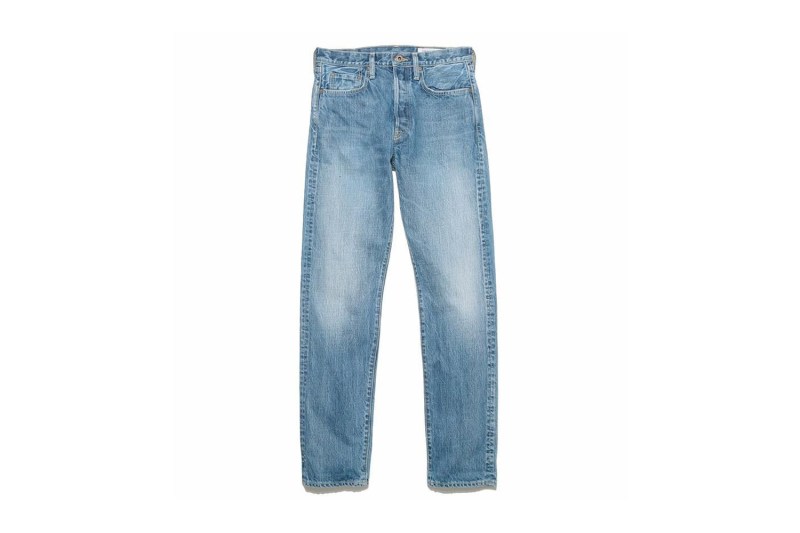 Since its inception in 2006, Blue in Green has been known for its wide selection of top-tier American and Japanese denim. This high-end pair was crafted from premium Japanese denim. The slim straight fit works well for the customer looking for a simple, flattering fit for their body type.
Acne Studios Loose Fit Jeans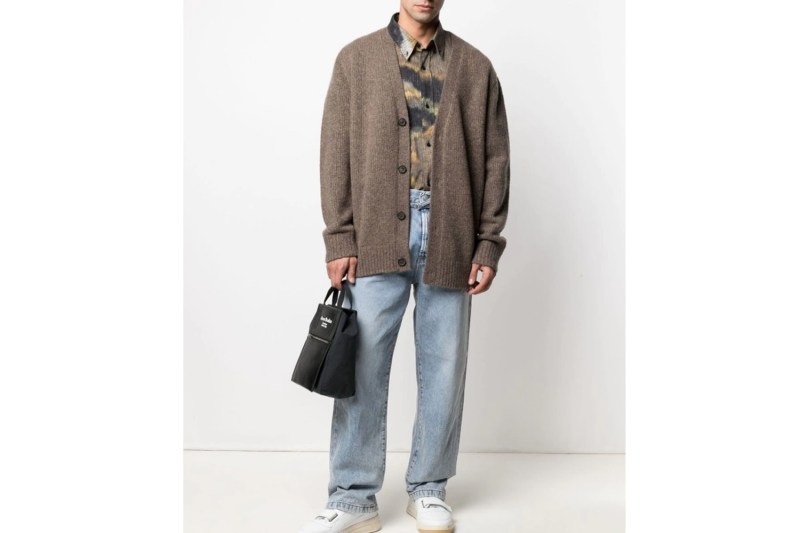 The baggy fit of these jeans is for the laid-back wearer. The denim falls loosely over the body, perfect for those who just can't get with the skinny jeans trend. You can find this trend to be widely popular in the stylish streets of New York City.
Reclaimed Vintage Inspired the '83 Relaxed Jeans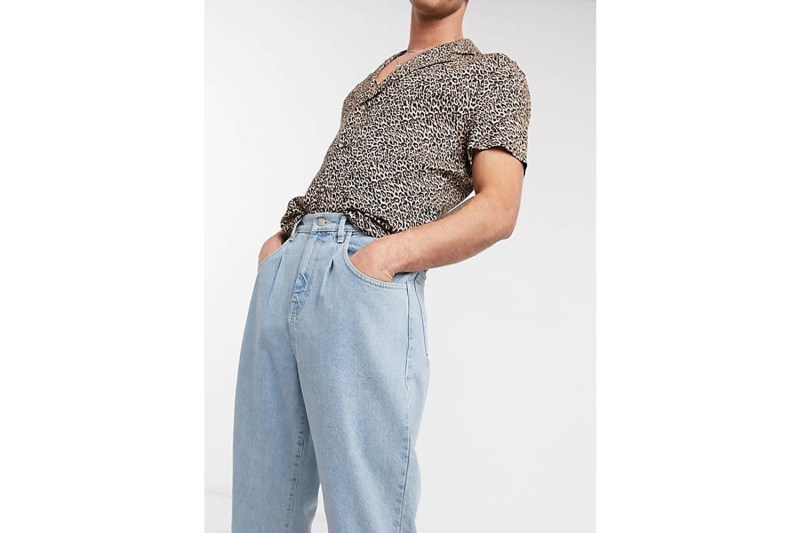 Reclaimed Vintage has created the perfect pair of unisex jeans. Now you can match with your partner. The relaxed fit works well with a tucked-in tee and a belt or an untucked button-up with an eclectic print.
Not digging the light wash? Check out all the best denim brands for some other options that meet your denim desires.
Editors' Recommendations