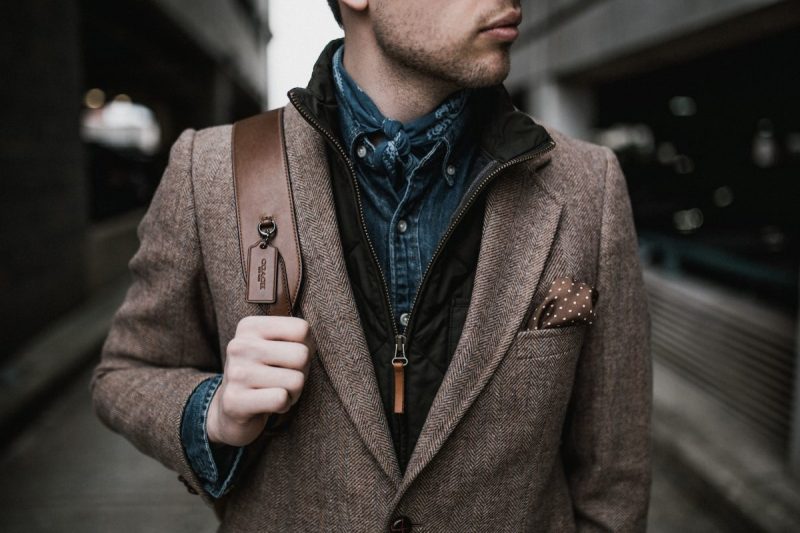 Many of us want to step up our fashion game, but it's not easy to stay financially stable when updating your wardrobe nowadays. Somehow, shelling out $300 for the best shoes isn't something we should put high up on our priority list. While we enjoy treating ourselves to a splurge-worthy piece from time to time, we're firm believers in being practical and realistic about where you actually spend your money, and that includes finding cheap clothes online that still make us look good.
Although they are a basic necessity, clothes aren't usually at the top of that list. But that doesn't mean you have to sacrifice style for affordability or comfort. There are a good number of affordable online clothing stores that offer high-end style, and we curated the best cheap clothes online for men to refresh your wardrobe without going beyond your budget.
Arket
The Nordic style has made its way to become a major influence of both men's and women's fashion around the world. Arket is an online retailer that brings Copenhagen-inspired fashion-week looks to your closet. Before you run after hearing "fashion-week looks," let us explain how Nordic-style takes on a much more casual approach to that. Think of it as if a street-style star and outdoor hipster had a baby. You'll find everything from great knitwear and Sherpa fleece jackets to reliable footwear, all at an accessible price.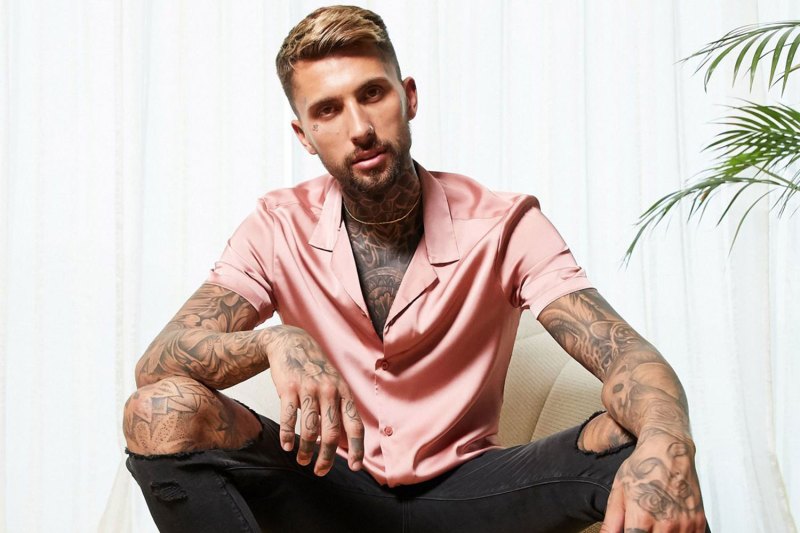 Asos
Asos is for the street-style guy, aiming to capture the latest trends with flashy colors, logos, and prints. You'll find over 100 different brands from The North Face to Nike, Dr. Martens, Ellesee, and more on this digitally native retailer. Asos always has a sale, so you'll easily score a great deal on your favorite brand names.
Boohoo
Boohoo, we hate shopping, too. But the prices and fashion you'll find on this site won't make you want to cry. Boohoo is for the edgier style, though it does have a ton of great basic staples to build your wardrobe around. Whether you like plain items or love the logo, it has a little bit of everything but with a twist. It offers plus and tall sizes and styles from comfy, casual, and all of the accessories to complete your look.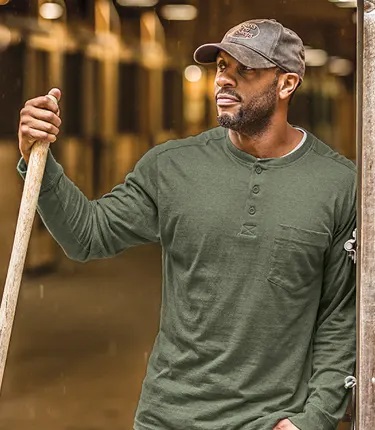 Cabela's
Hey, don't forget about the outdoorsy type of guy. Cabela's has everything for the sportier side, from footwear to fleece tops. Don't knock Bass Pro Shops, as it knows what it's doing, and its Cabela's line is pretty solid. It has great Carhartt options as well as swim, big and tall, accessories, and other workwear options. While some items get pricy, if you check the sale section, there are amazing deals to be found there. Cabela's does have basics to add to your existing lineup, so don't miss those.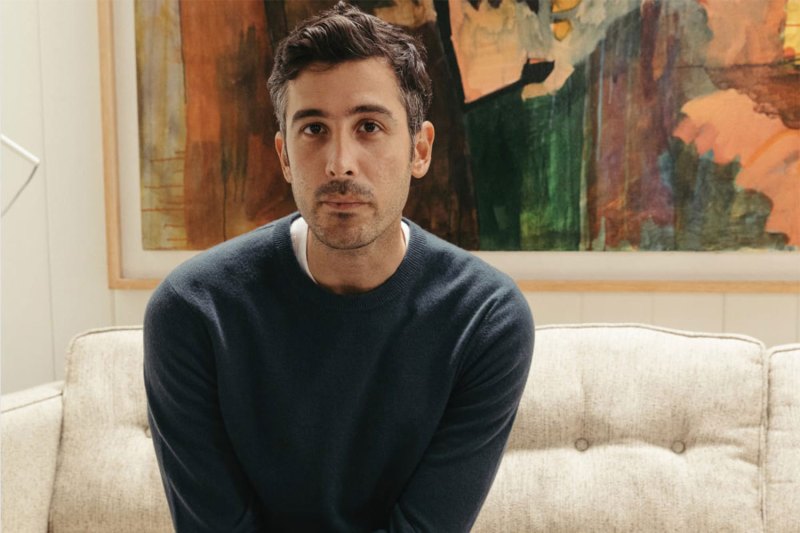 Everlane
Everlane keeps it real. The brand is transparent in its direct-to-consumer model that avoids factory markups and maintains ethical practices. You can literally build an entire capsule wardrobe, all from Everlane, and be the most effortlessly stylish guy in your friend group. All pieces act as one big family, working well together and by themselves. From performance polos to heavyweight shirts, cashmere sweaters, and even sneakers, Everlane remains a one-stop-shop for affordable yet elevated basics.
H&M
H&M has come a long way from the messy mall store you used to pass on your way to the food court. It's one of the few fast-fashion brands with a "conscious collection," meaning it is on a mission to continue improving its practices and materials. From denim jackets to wool-blend coats and twill resort shirts, it's an online destination serving street style-worthy looks.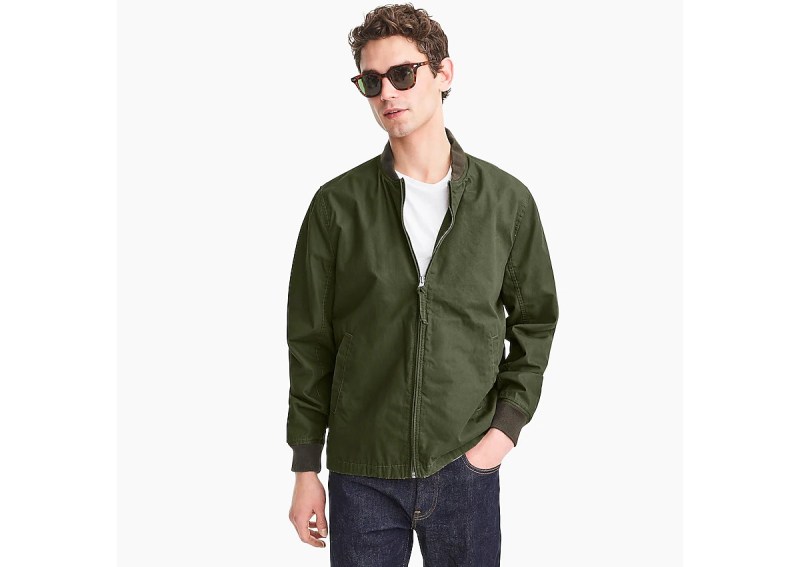 J.Crew Factory
More than an outlet of J.Crew's more high-end parent company, J.Crew Factory is a brand that stands on its own two feet. You'll find modern dress shirts, $300 slim suits, and everyday button-up shirts at affordable prices. You could also score yourself a fashionable plaid shirt for under $30, so talk about an awesome deal. This retailer also often holds sales that go up to 50% off and above.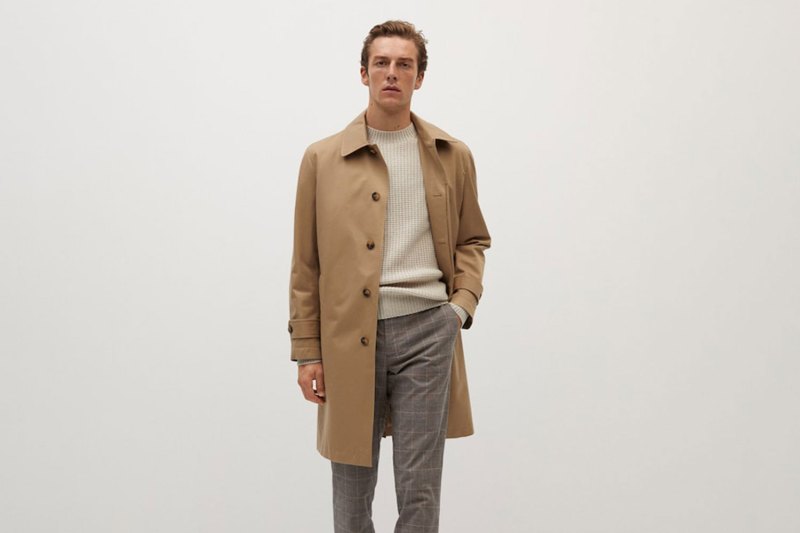 Mango
If you're sick of wearing the comfies that make up your work-from-home uniform, look no further than Mango. You'll find everything from slim-fit suits and the best blazers to great denim and textured cardigans. Here is where we recommend your back-to-the-office attire or a winter coat that's an affordable investment. The quality from Mango places it a step above your faster-fashion retailers, and you definitely notice the difference. The neutral color palette feels luxe, and the slim fit of the brand's FW20 collection oozes city-slicker chic. A wardrobe from Mango is one to impress!
Mott and Bow
Mott and Bow keep it simple. When you shop here, you'll find basic staple items like great denim and button-down shirts that truly never go out of style. The retailer offers an at-home try-on program, so you can take the dressing room home (because who wants to go to an actual store these days?).
Nordstrom Rack
You don't have to blow thousands of dollars for a designer suit. When a special occasion calls for it, find great designer items at discounted prices on Nordstrom Rack. This option is ideal if you like wearing high-end fashion but on a budget. Aside from suits, you'll also find branded shirts and outerwear perfect for everyday fashion. On top of that, Nordstrom Rack has an impressive selection of shoes from brands such as Adidas and Timberland.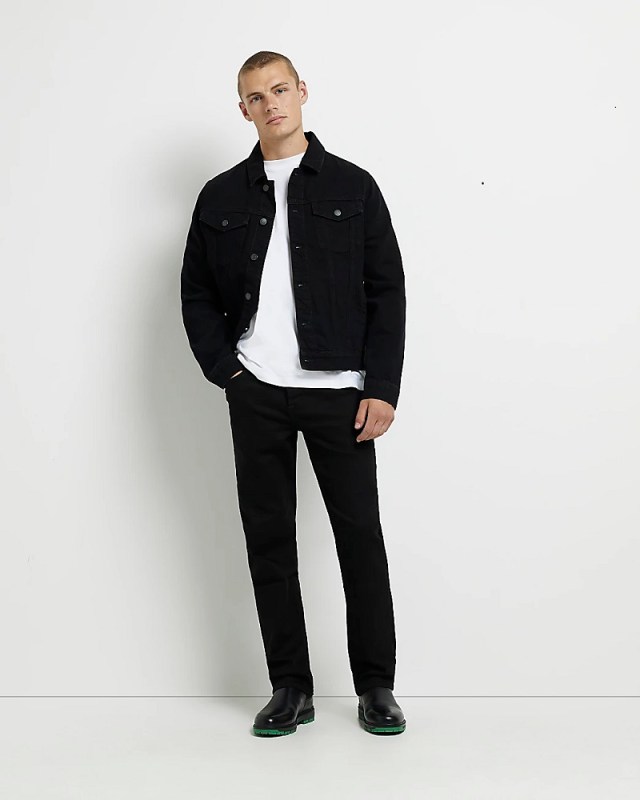 River Island
If your style is clean and classic, but with that high-fashion undertone to it, River Island is your mecca. It thought of everything and the website is so easy to browse that you won't get frustrated and close it before building your perfect wardrobe. Look for accessories, footwear, basics, and fashion items, or shop solely by which fit you like best. River Island also breaks it down by occasion, like if you need wedding attire, or what's trending if you like to stay current that way. From boys and teens to men, there's something for every age and every style.
Target
Don't sleep on the clothing selection in your favorite big box store. While this affordable retail pick definitely requires more of an edited eye, that doesn't mean you won't find great stylish pieces. (Cue the "tar-zay" pronunciation.) Keep it simple and stay close to basics. If you're overwhelmed, we recommend Goodfellow and Co., one of Target's in-house brands. The team behind it keeps an eye on the latest menswear trends, offering a modern twist on your closet basics.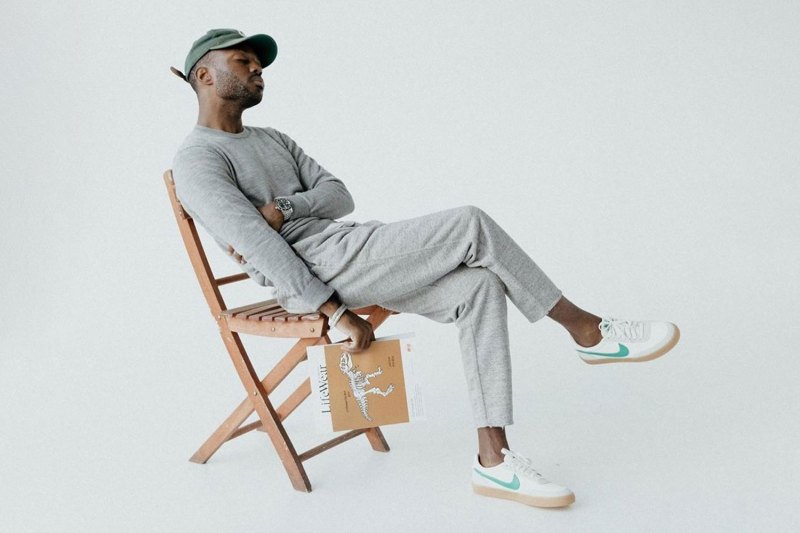 Uniqlo
An oldie but goodie, Uniqlo carries everything from elevated basics to blazers and chinos. The brand describes its line as "LifeWear: Clothing designed to improve everyone's life." The Japanese company keeps it simple but forward-thinking when it comes to design with tech-driven utility products like its infamous Heat Tech undershirts that are equal parts fashion and function. Almost every item is great for mixing, matching, packing, and re-wearing each season. Plus, you won't find much over $100.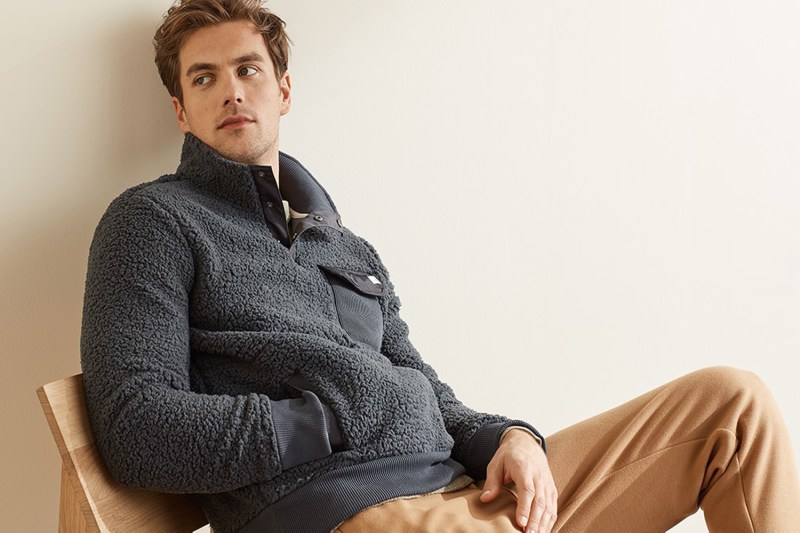 UpWest
The past year has made us realize many things. One of those realizations is dressing for comfort is far better and easier. But instead of opting for old gym sweats for your work-from-home OOTD, scroll through UpWest's selection. You'll find comfy corduroy joggers, pajama-like waffle sweaters, and cozy button-down flannels, many made from sustainable materials. It's a go-to spot for your casual cold-season wardrobe.
Stop wearing the same T-shirt and sweats from the last three years. Update your closet and rotate in some more fashionable pieces while keeping your wallet happy. We know shopping isn't the most fun, nor is it the cheapest thing you have to pay for in your life. But checking out cheap clothes online will take some of the stress out of shopping and away from your bank account.
Editors' Recommendations