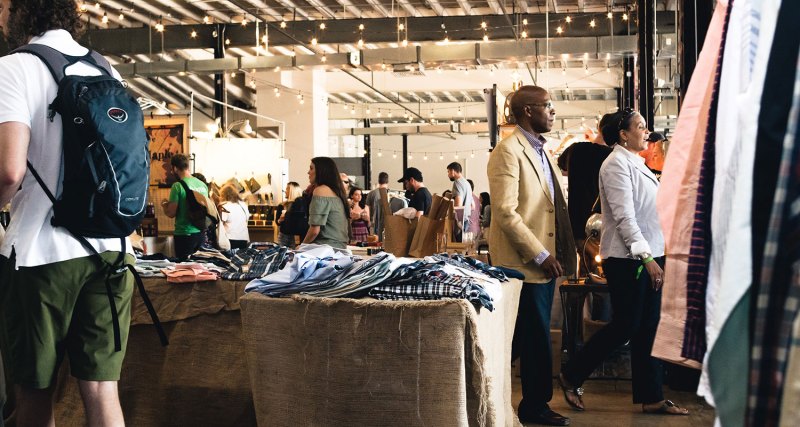 As made-in-the-USA fashion brand Ball and Buck (a favorite here at The Manual) gets set to mark 10 years in business next year, it's further engaging its devoted customers with a new online feature called The Hatchery. Launched just two months ago, the feature is a kind of in-house Kickstarter — a crowdfunding platform that allows consumers to submit and vote on new product ideas every few weeks. It is already a big hit with the label's customers.
Brand founder Mark Bollman — who is also the man behind the traveling weekend pop-up American Field marketplace, with about 75 American-made crafted brands that span everything from apparel to liquor — gave me the lowdown on The Hatchery and what he hopes to accomplish with it.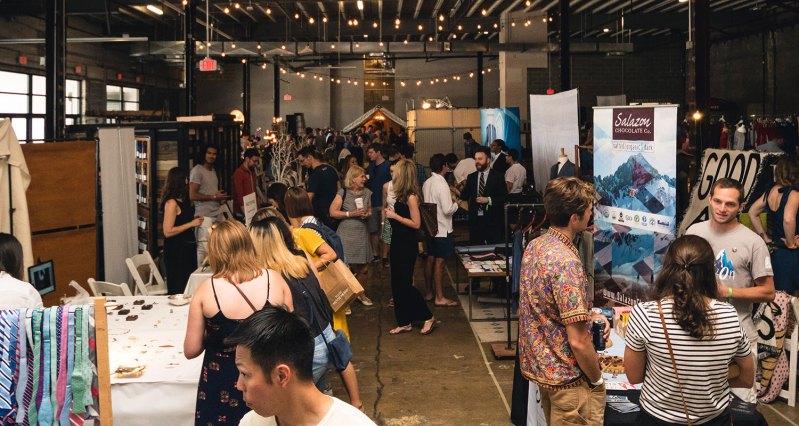 So tell me about The Hatchery …
The Hatchery is super exciting for us. It's really all about how we can innovate to create a better connection with both our customers and innovate in a traditionally difficult space to innovate. The Hatchery is all about how we can bring our customers behind the curtain and build products not just for them, but with them.
How does it work?
You go online and you are a customer of ours, or you have this product idea that you've always wanted to get made and either don't have the time or the skills or the experience to make it. You want to make something awesome, so you send us an idea — we tell people to send a video-type interview — and we jury all those products and discuss them at the weekly call of the team. It's products that are a) possible (some people will say they want a spacesuit or something), b) if we think there is enough market for that product to actually work, and c) if we think it is compelling. Then we say: "Okay, we think this is going to work and we are going to make this." Then we build out the first two samples in-house and send one to the customer who submitted the idea so they can start field-testing it, beating it up and finding out where it needs to be improved. I do the same thing, and then we hone in the sample, and once it gets done, we create a video and then we launch it into The Hatchery.
When did The Hatchery launch?
August 1. We launched with a Chore Coat jacket that's absolutely phenomenal and was my idea and I've wanted for a long time. The Chore Coat was a dream of mine with four-season wear, interior and exterior pockets, and making it out of a really high quality cotton ripstop that's breathable and durable. It's kind of a painter's coat meets a field jacket, but lighter weight. We put that in The Hatchery, got over 100 percent of the funding, and so that got made.
The next product was the Sportsman's Duffel bag which is kind of an easy weekend bag. It's not as intense as a weekender; it's more simple and streamlined and that got funded 400 percent. So we're kind of on a roll here and it's going well.
What has the reaction been?
It's really cool because it is hard to feel that connection with products and feel that connection with brands, especially as we move into e-com where you never see the product until in comes in a brown box. For me, a major point of consumption and purchasing things is supporting the people who make them, and this really gives you the opportunity to not only support that but to be a part of that. That to me is such a powerful opportunity as a consumer.
How often will you launch new items?
Definitely monthly and probably more than that. I'd love to be launching product every week or every other work since I think there are a ton of good ideas out there.
What is Ball and Buck's top product category these days?
Shirting still. We launched our first cut-and-sew product on Kickstarter way back when and that product, our button-down shirt, is still our bestseller. Shirting is our bread and butter, and we engineer and develop all of the materials from scratch. We actually work with a mill, and a lot of the cotton we use is U.S.-grown Supima cotton from Texas. We spend a lot of time sourcing the ingredients and investing in the sourcing process. Just like a nice restaurant where the chef will often know the farms where his produce is coming from and the farmers that harvest the animals, we have that same intricacy of a relationship with the suppliers of what we make and that is really not standard in the space. It's a way we try to innovate even though a lot of people don't even know that we do it.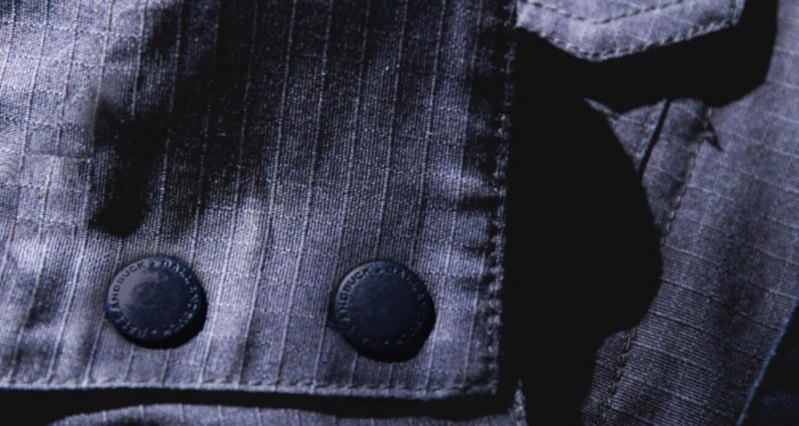 What's next for Ball and Buck?
Membership. Throughout my life I've been able to look at different memberships, whether that's a fraternity or golf club or shooting club. The network that you build with people who are aligned in a common goal is super powerful so for us; being that we are kind of a cult brand, we have this group of die-hard Ball and Buck people who, when a product launches, they just buy it. I can't tell you how many personal text messages I get from our top customers. They are people that we literally know and personally text with all the time. We want to give a platform for that person to be even more on the inside with everything that we are doing. That means early access to new collections, new look books, and content; always free, expedited shipping; and extra savings anytime we do a seasonal sale. But, at the same time it puts them in a position where they can have more Ball and Buck product because at any given time they are able to get products at a member price.
It kind of falls into the similar lines of The Hatchery in that everything we do as a company is that we want to be a bigger part of our customers' lives. The Hatchery gives them an opportunity to be a part of the creation process, while the membership gives them perks and loyalty-based benefits that they can use all the time on everything we do, from another button-down shirt to a hunting expedition booking that we will be rolling out in the future as well.