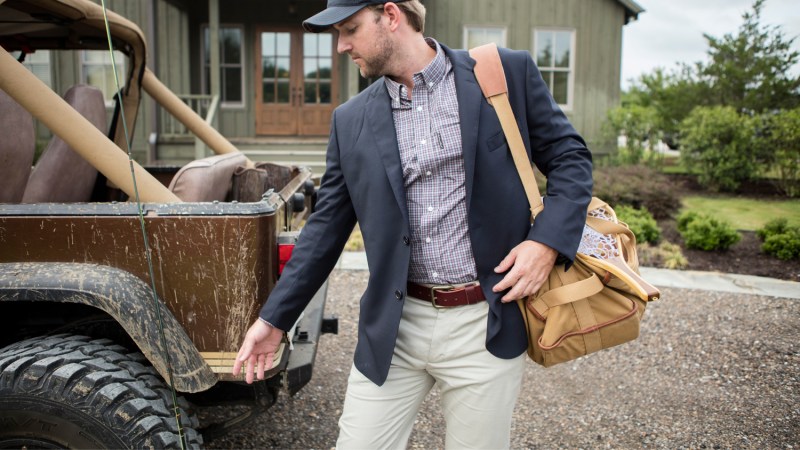 On a mission to provide its customers with durable, no-frills outdoor gear and wear, American-made lifestyle brand Ball and Buck has unveiled a brand new travel bag—The Expedition Duffel.
"It's a beast," Ball and Buck founder Mark Bollman said of the rugged travel bag. "It's been in development for three years and has gone through several field tests where we've had guys take it out on intense trips."
"These guys beat the hell out of it and offered their feedback, which helped us to evolve it into the great bag that it is today."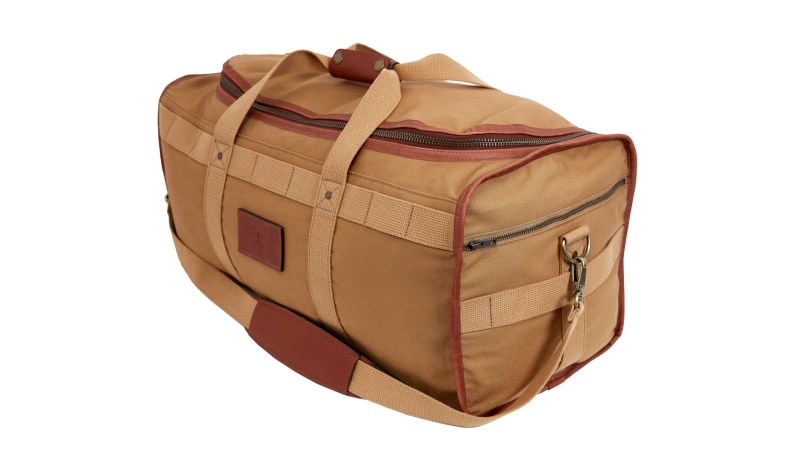 Unlike other bags of its ilk, however, the Expedition Duffel isn't just a highly durable travel bag built to withstand the elements—it's also incredibly light.
"The core of the product is that it's extremely tough, but also lightweight," Bollman explained. "With ever stricter airline restrictions, we wanted to make sure that the weight of our bag would never impede someone from travelling."
The challenge was in finding a fabric that was water and abrasion resistant, but wasn't as heavy as materials with those qualities tend to be. The solution came in scouring U.S. military archives, where the brand learned about the design process behind the rucksacks and tents used in WWII.
Based on these blue prints, designers developed a special duck cotton canvas for the bag that was resistant to the elements and didn't add any unnecessary weight. This, along with the duffel's hard bottom, removable shoulder strap, interior and exterior side pockets, side webbing handles, and fully-accessible top make it a highly functional and practical adventure bag.
"There aren't many bags on the market that performs like this one does," said Bollman. "With the brass feet to keep it elevated off the wet ground, the versatile material and all the extra features like the side pockets, it really is built for anything."
The Expedition Duffel retails for $798. Check out the full Ball and Buck collection, here.
Editors' Recommendations