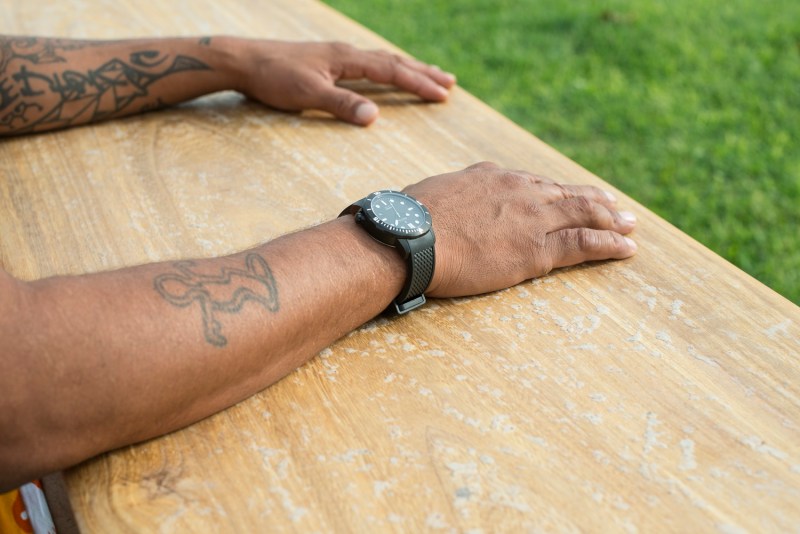 When we last spoke with the team at Aulta watches, they were just getting the company off the ground.
With diverse resumes from the clothing, surfing and watch worlds, they created a timepiece company that resonated with their love of the ocean.
Two years later they're launching the "Acuatico" – their first automatic diver watch.
It comes in three distinctive 41mm dial color options: white, black, and blue. The first two are offset with a black poly strap, while the latter has a 20mm stainless steel triple links.
Aulta has put some engaging technology under the dials too. The Acuatico features a Miyota 8215 self-winding movement that captures the energy of the wearer's wrist motion and harnesses it for self-power. It runs at 21,600 beats per hour (BPH).
The watch follows Aulta's standard 100m waterproof rating, meaning this is a great piece for surfing and days on the river.
The Acuatico is available now through Aulta's website.
Editors' Recommendations