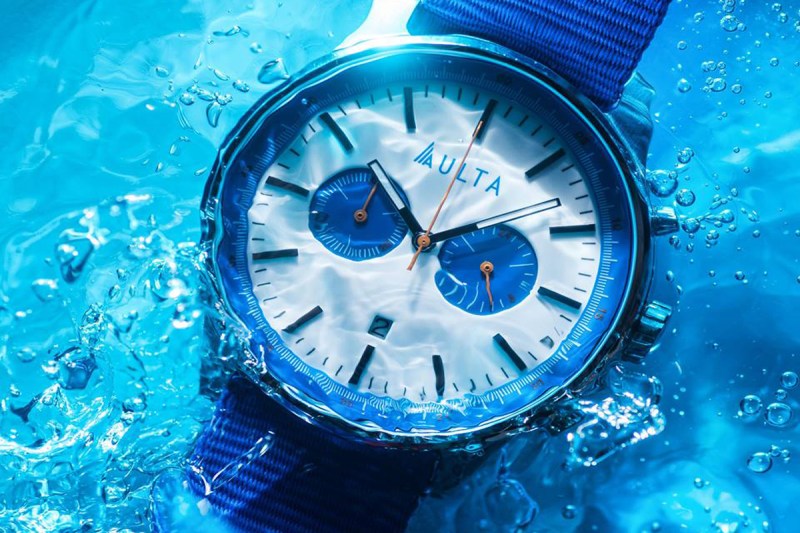 When Marty Pomphrey, Abe Allouche, and Pancho Sullivan began formulating the idea for their timepiece company Aulta, they knew they wanted to create something which celebrated lifestyle and a love for the ocean. After deciding to produce a well-made line of surf watches, the trio took to the task of utilizing each of their industry-specific qualities to give the company a solid foundation.
For Marty, his background as a watch industry expert with Fossil and Diesel instantly gave Aulta a strategic edge over its competition; simply put, the guy knows watches. Abe — a seasoned businessman with the successful board short company Island Daze under his belt — added his experience building a company from the ground up, as well as a keen sense of design and production, to Aulta's entrepreneurial quiver. Then there was Pancho, a professional surfer born in Kauai and raised on the North Shore, he delivered fearless devotion and a strong familiarity with the surfing industry.
While each possess a resume unique to themselves, the sum of their experience allows Aulta to function in perfect harmony. After launching its first line of watches nearly two years ago, the amount of knowledge and experience akin to its co-founders shows Aulta is more than poised to make waves in the watch industry. To get a firsthand look at what makes it such an intriguing new company, we caught up with co-founder Marty Pomphrey to talk about the company's inspirations, why it will succeed in a crowded industry, and what's next for the brand.
What was the inspiration behind creating Aulta?
Aulta came about very organically five years ago when Abe, Pancho, and I were in Hawaii feeling completely recharged after a day of surfing together. Our conversation that day kept coming back to how lucky we felt to have an activity like surfing to balance out our busy lives.
Each of us comes from a different background, but we were brought together by a shared love of the ocean. We had talked previously about building a company together but wanted a brand and product concept which tied directly back to our lifestyles. The concept that resonated deeply with each of us was the importance of finding time to do what you love. Work is very important, but it doesn't mean you have to compromise your lifestyle. Uncompromised lifestyle quickly became the core message of the Aulta brand, even before we decided on the product direction.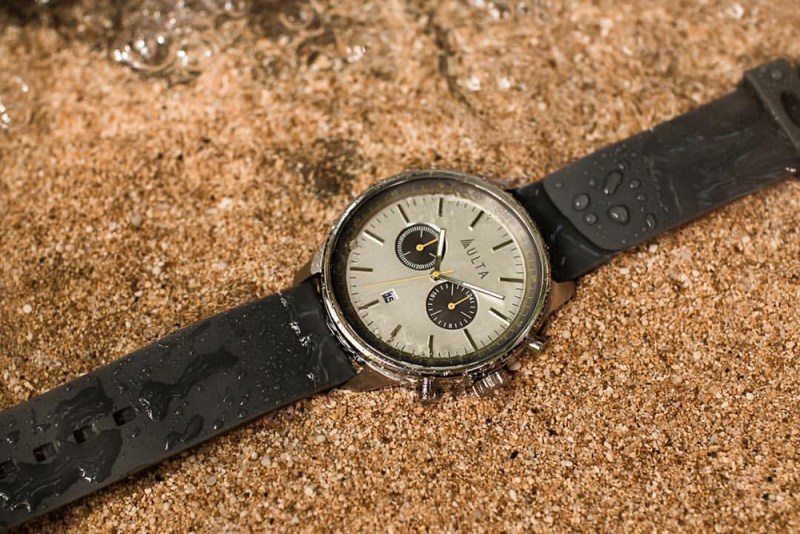 Pancho has been a world-renowned and respected professional surfer for over twenty years. Abe literally took the road less traveled establishing his successful surf apparel company Island Daze in 1998. And I come from a long history in the watch industry at companies including Nike and Fossil. So the idea of building stylish, durable watches that take you from "work to water" was a natural convergence of our individual lifestyles and collective talents. Every Aulta watch is rated 100-meter water resistant and built using gasket sealed screw down crowns and case backs. We love what we do and pride ourselves on building exceptional watches for active lifestyles.
Did you feel the watch industry was missing what you provide with Aulta?
Aulta is completely unique to the watch industry in that we only sell through our website. This direct to customer business model allows us to bypass the wholesale channel and pass the savings on to our customers.
We also made a conscious decision to ignore the traditional industry approach of seasonal product introductions. Instead, we decided to introduce one new watch on the 15th of each month. This non-traditional approach allows us to build focused stories and content around our watch introductions, and only reach out to our customers when we have something new to show them.
Where does Aulta succeed where you feel other brands come up short?
Our direct-to-customer business model provides a remarkable value proposition. We are able to offer stylish, durable watches built with surgical grade stainless steel, Japanese movements, and a variety of strap options at prices ranging from $85-$105. If we chose the traditional wholesale route, the suggested retail prices would have been double.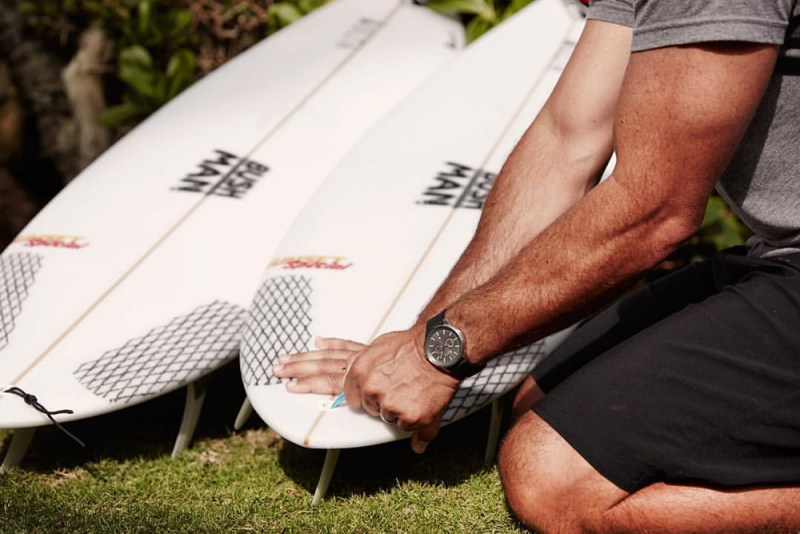 What's next for Aulta?
We are constantly working on interesting new products to fit our model of one new watch introduction per month. We have product development meetings every week, which is not typical for the watch industry.
Equally important is our continuous development of content for the Aulta brand. Through our advocate program, we seek out people with interesting stories who share how they find time to live an uncompromised, active lifestyle. We then highlight these advocates using short videos and photography to that tells their personal story and reinforces the Aulta brand message.
But more than anything, we look forward to connecting and building relationships with our customers, one watch at a time.
Editors' Recommendations