Here at The Manual, we'll fully cop to giving just about every sartorial trend a fair shake. From lounge pants to bespoke shoes to the tides of favor around facial hair, we feel that keeping our appearance fresh is an important means of doing them same for our perspectives.
The only problem we have with fashion is that it sometimes takes itself sooooo seriously. The backlash to that has been an unfortunate series of ironic tees, ill-advised Goodwill sweaters, and the entire rebirth of 2000s style … if such a word can even be used to describe what we wore in the 2000s. (Three words: Oakleys as headband.)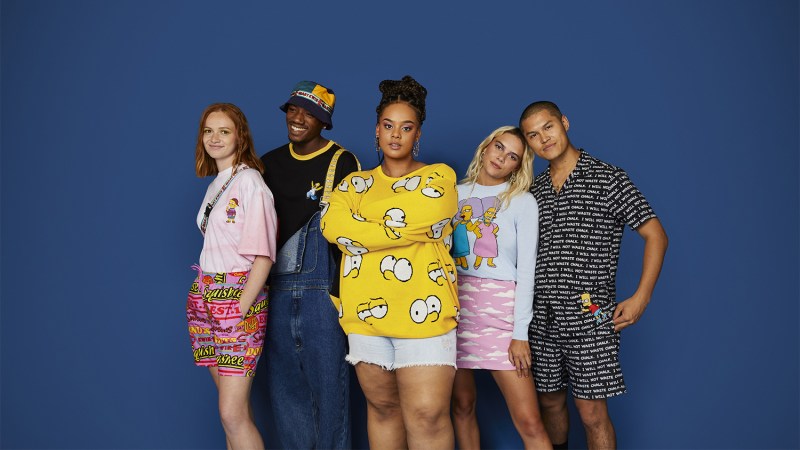 It's fashion trends like these that give millennials a bad name. But maybe the real problem isn't so much the overt nostalgia or the ironic smirk they involve, as it is the cynicism they imply. There's enough to be cynical about in our world these days — can't we have some fashion infused with a little pure joy? Is that so much to ask?
Enter the latest collaboration to steal our hearts: the new collection from ASOS x The Simpsons.
With styles inspired by 90's party culture and the longest-running prime-time scripted show in television history, the ASOS x The Simpsons collection features more than 30 pieces of streetwear styles available in menswear, womenswear, and even unisex. (How thoughtful of them to keep nostalgia fresh.)
The most obvious pick to start your collection would be one of their tees and sweatshirts featuring the Simpsons' incredibly deep canon of characters: Homer and Bart, naturally, but also Patty and Selma. Give the look a boost with denim bottoms patterned with the classic Springfield clouds. There are also references to epochal moments in the various characters' ten-year arcs. Example: hipster Lisa from the "Summer of 4-foot 2-inch episode slouches unassumingly in the margin of an acid-wash tee.
For a more understated look, pair your pegged jeans with some bright yellow socks adorned with the iconic Bart Simpson side-eye. On the other extreme, you can rock a pair of baggy overalls festooned with wide Simpsons suspenders.
If you'd rather be a little more insider with your sartorial references, you can find Springfield's Kwik-E-Mart featured on a bucket hat, the Duff Beer logo on a tee, and a tote bag emblazoned with Apu's catchphrase "Thank you, come again."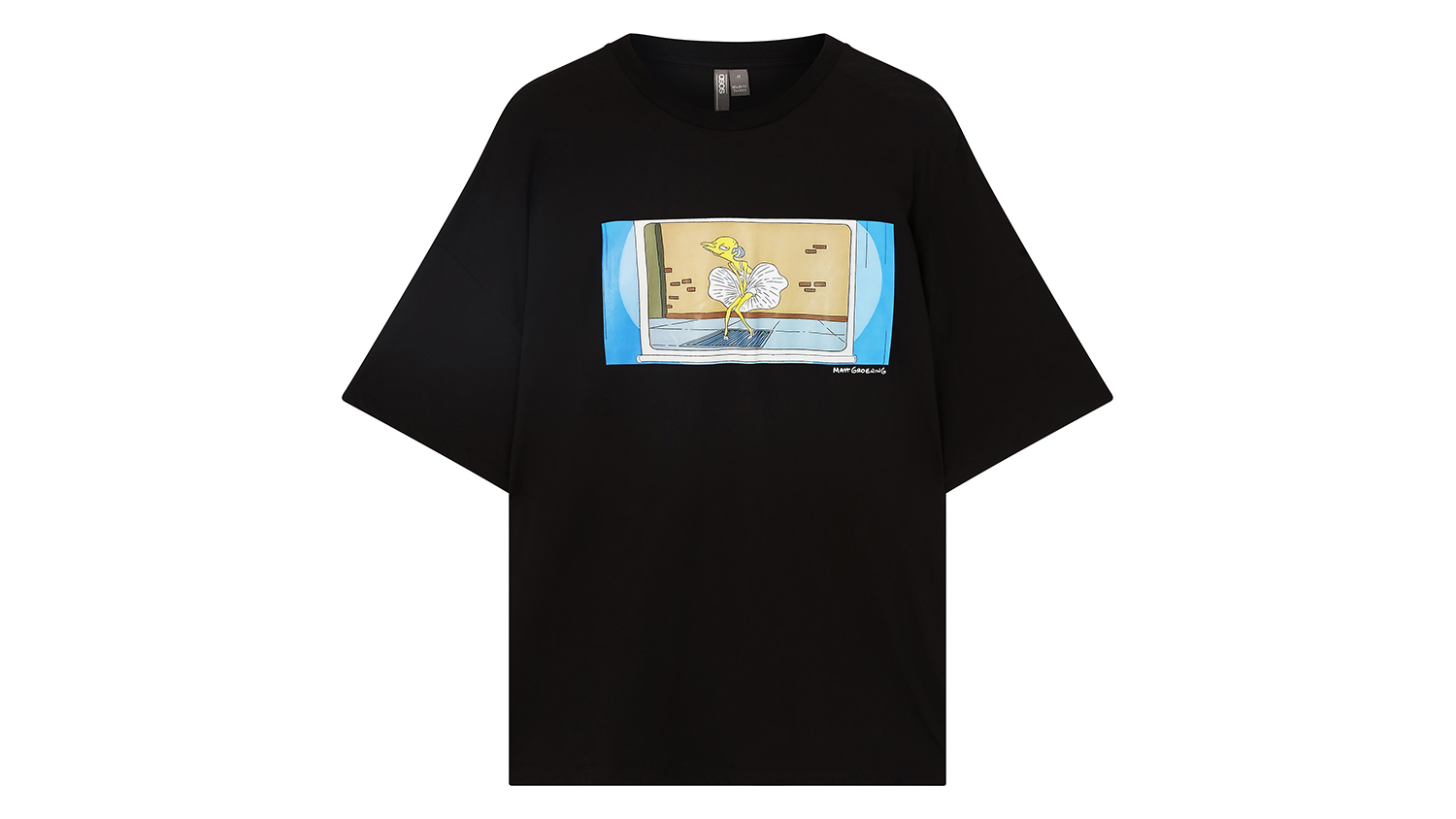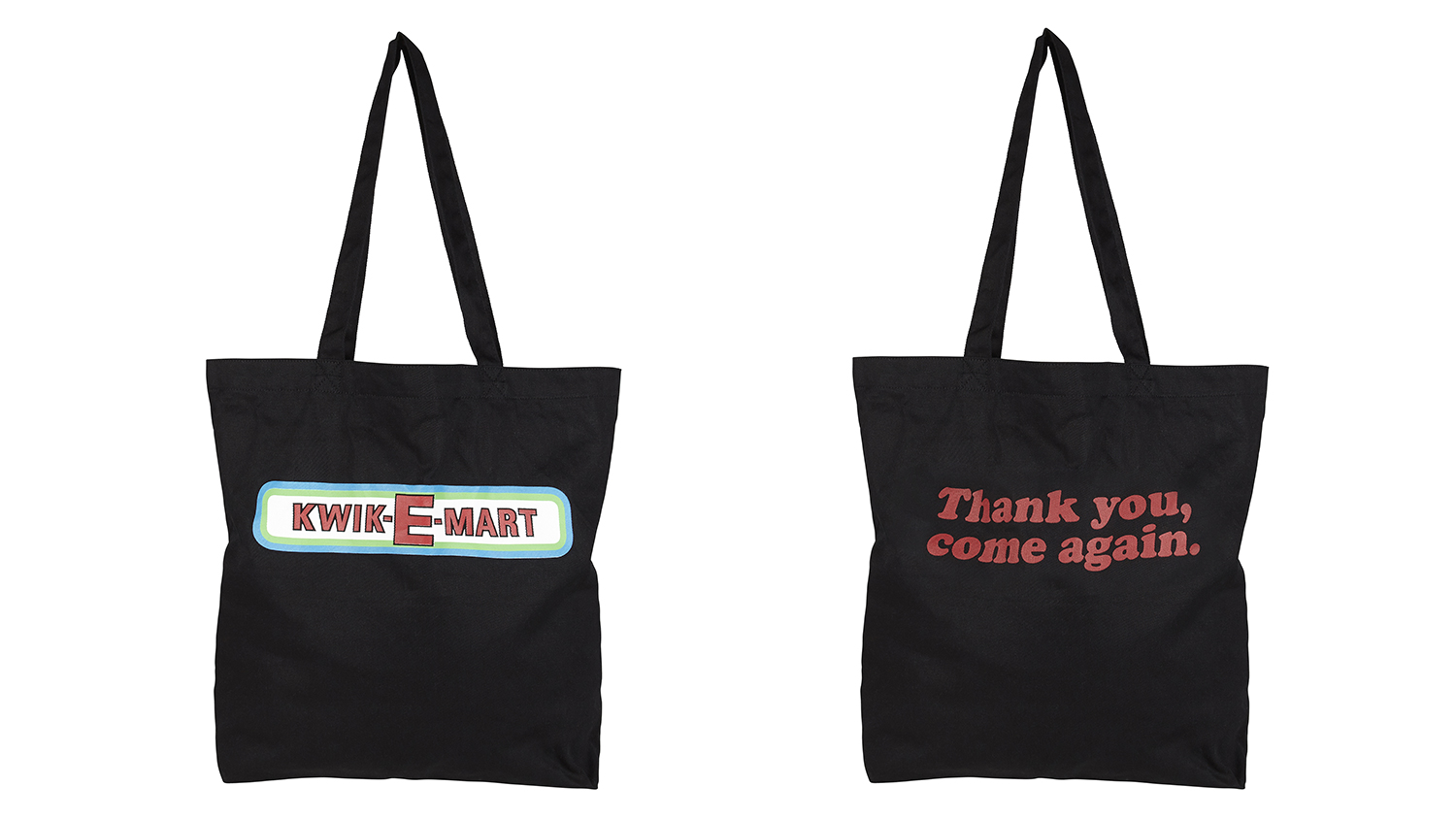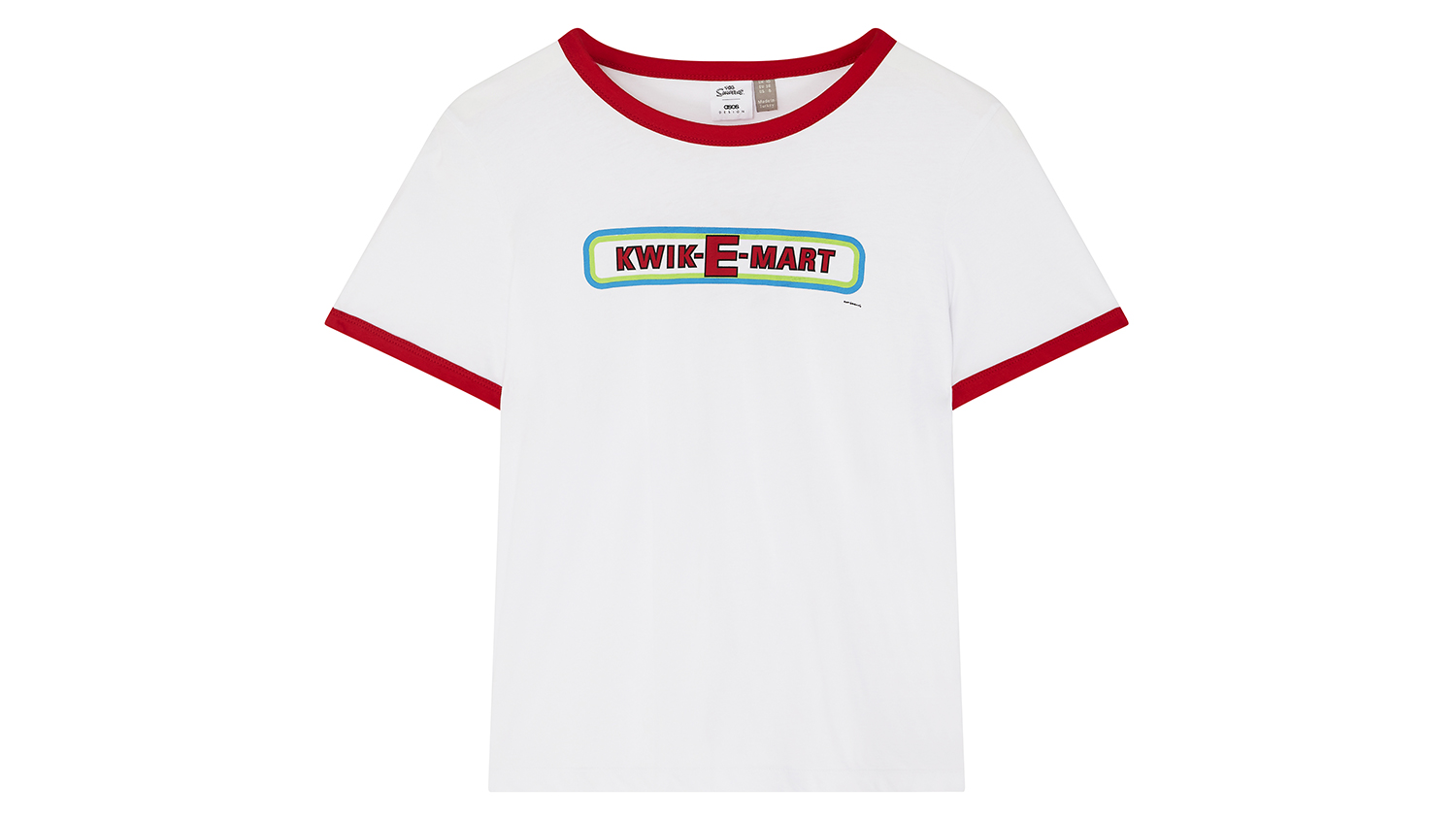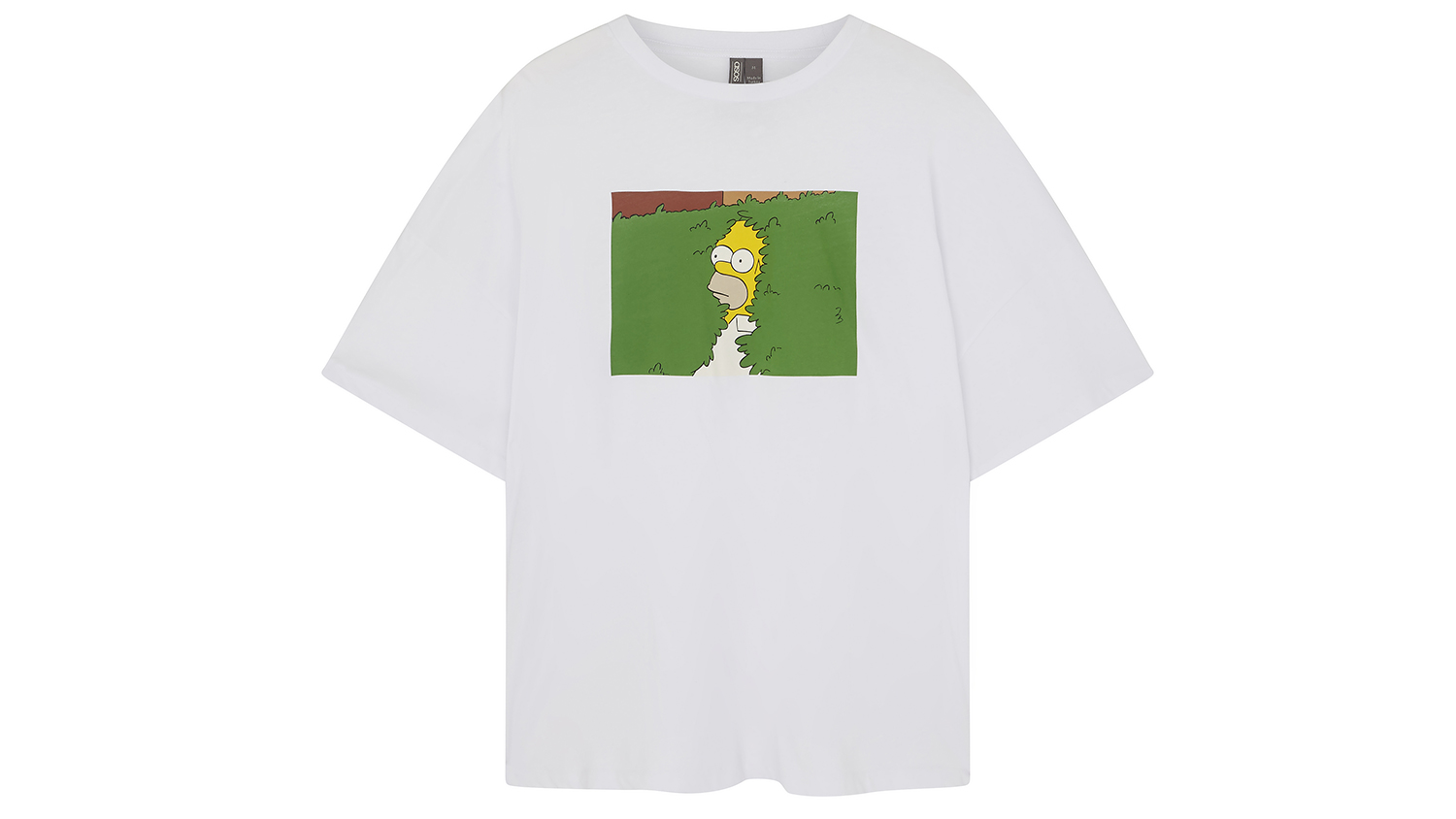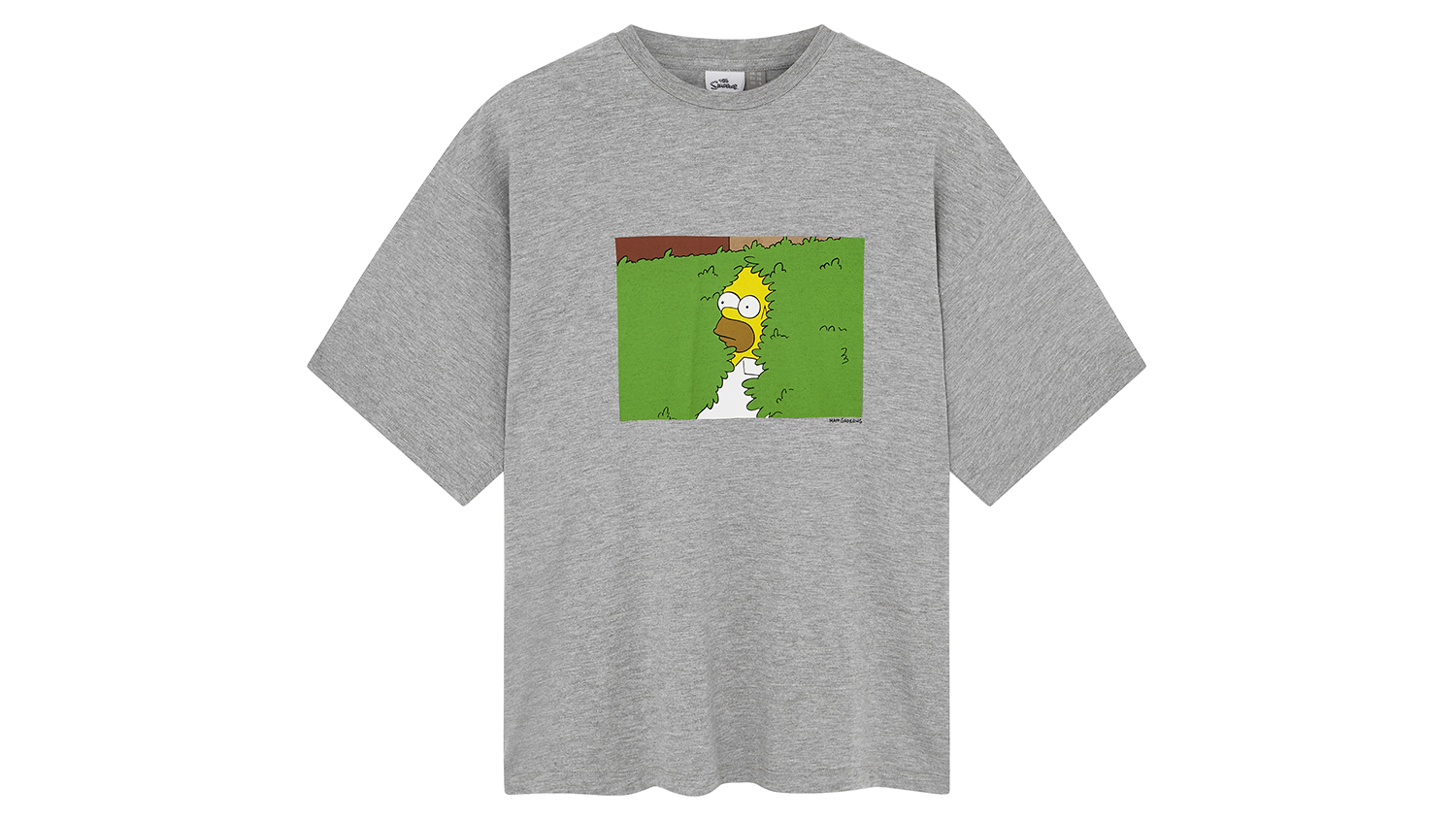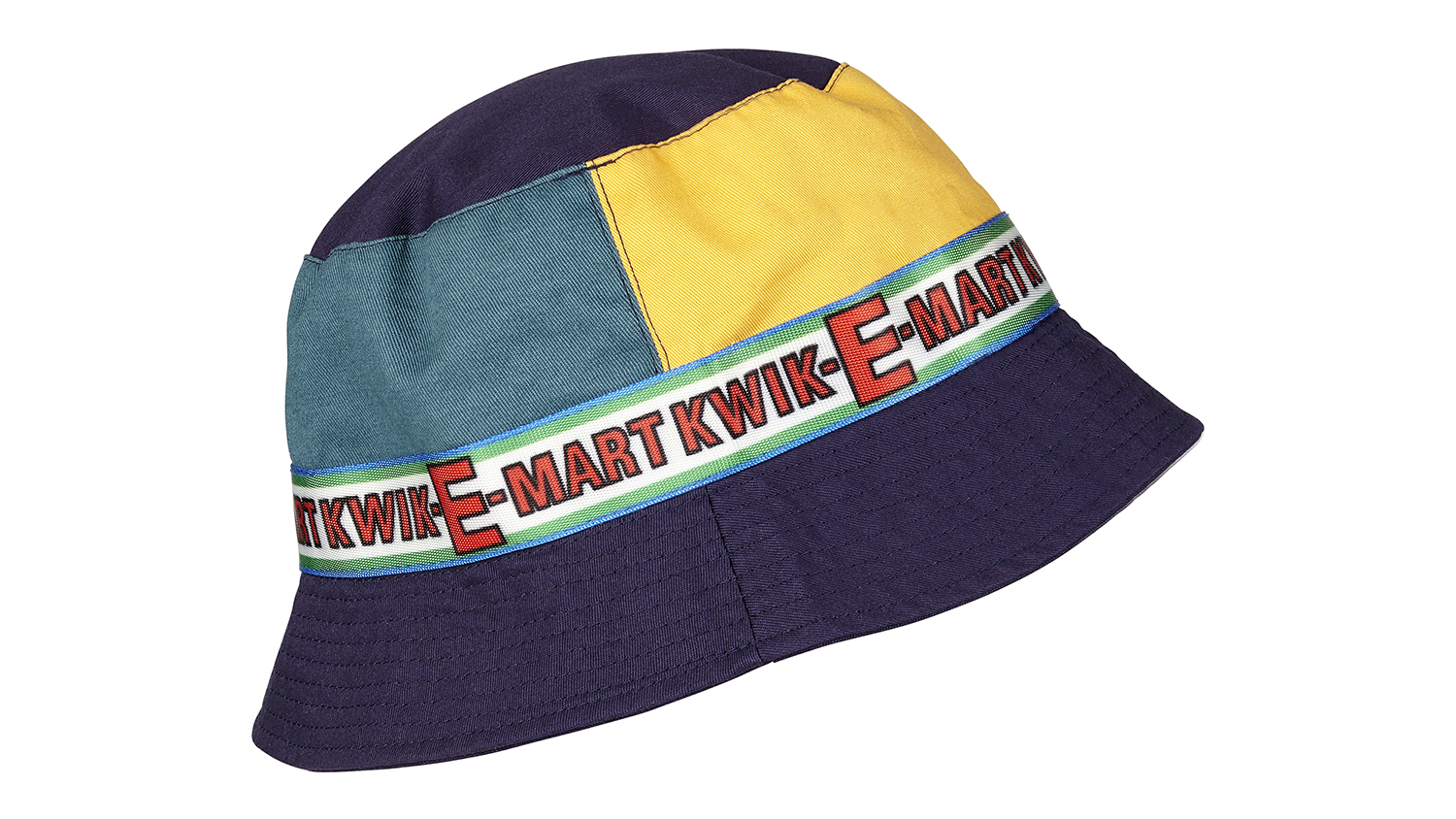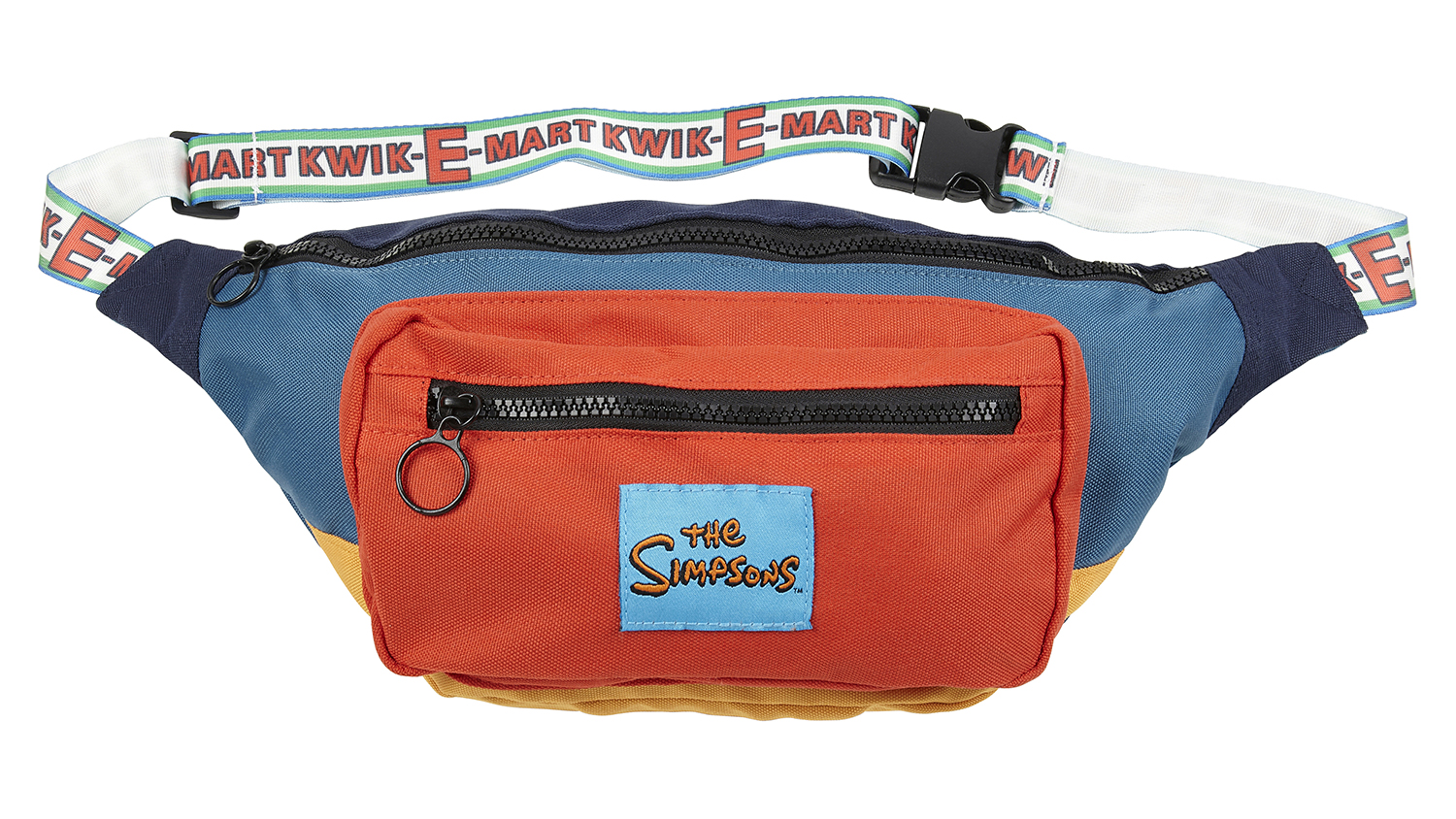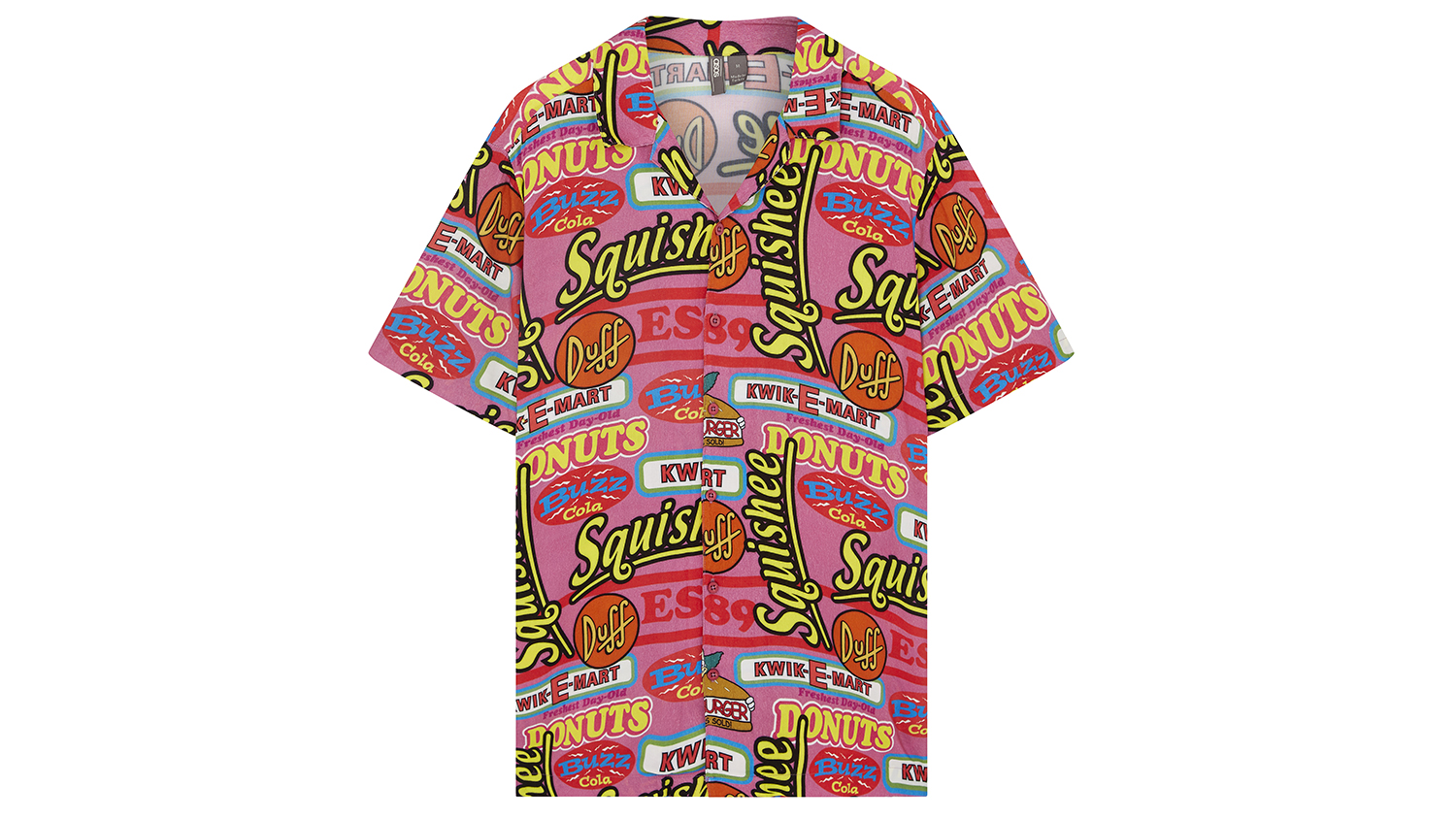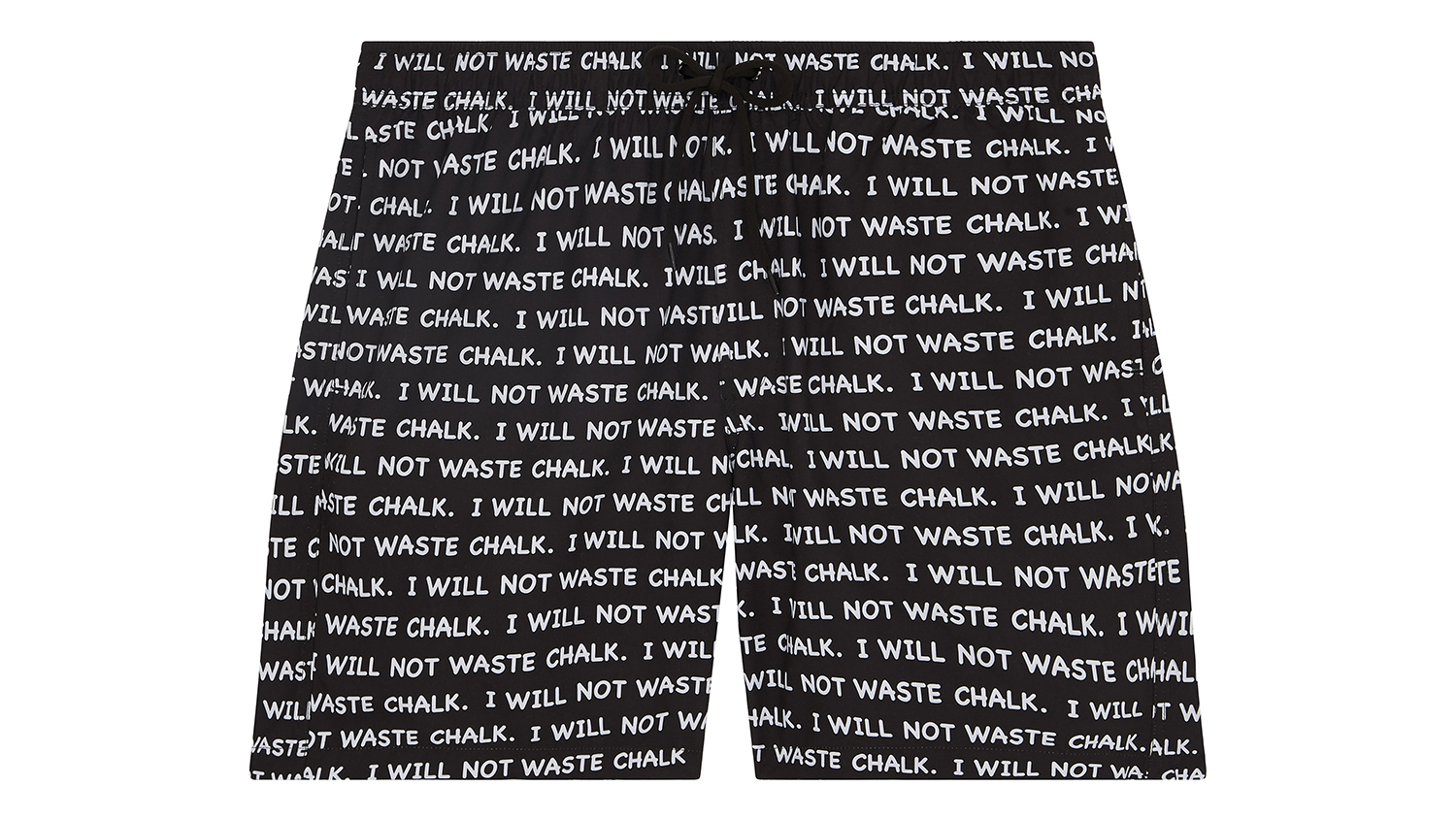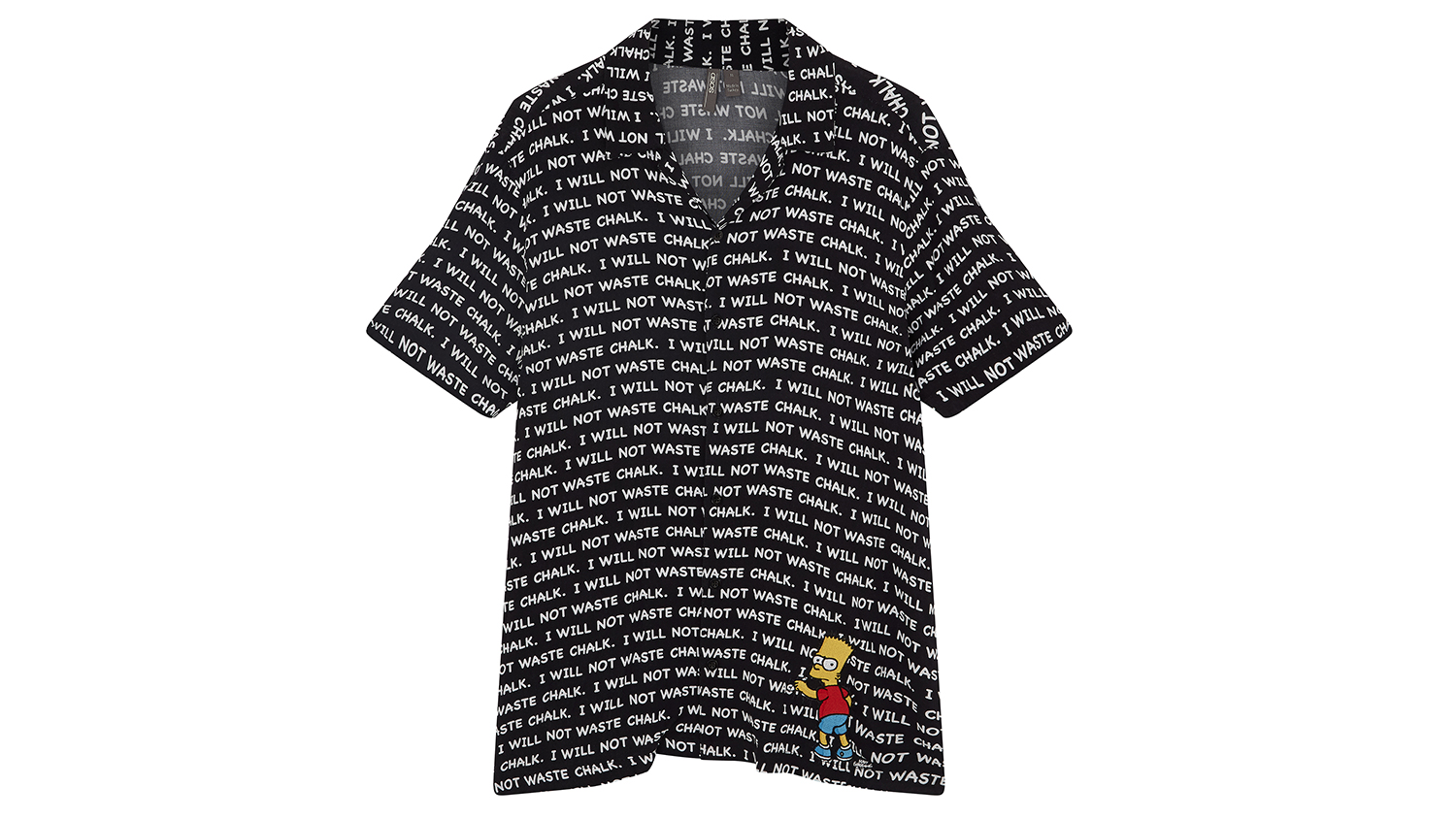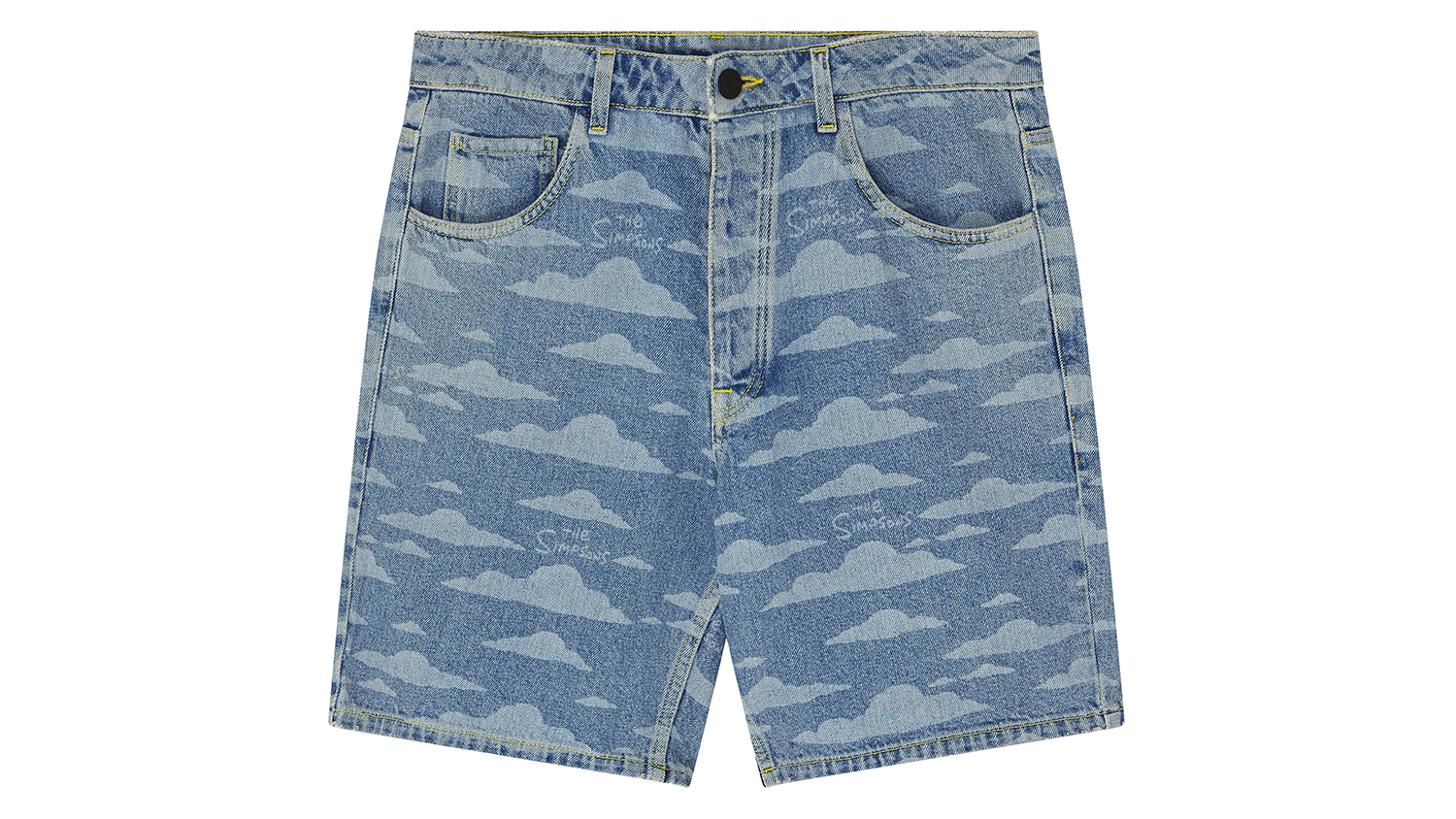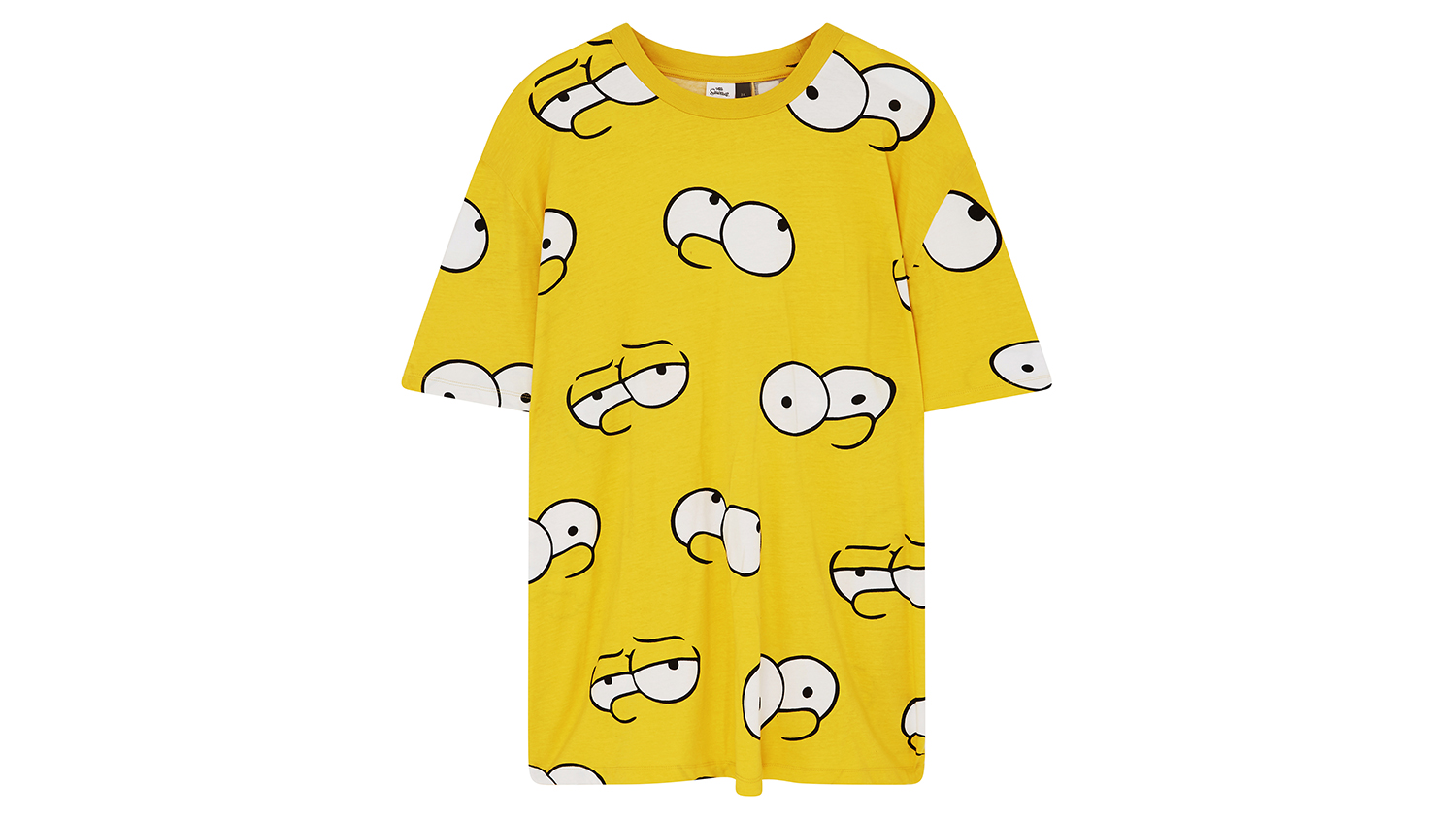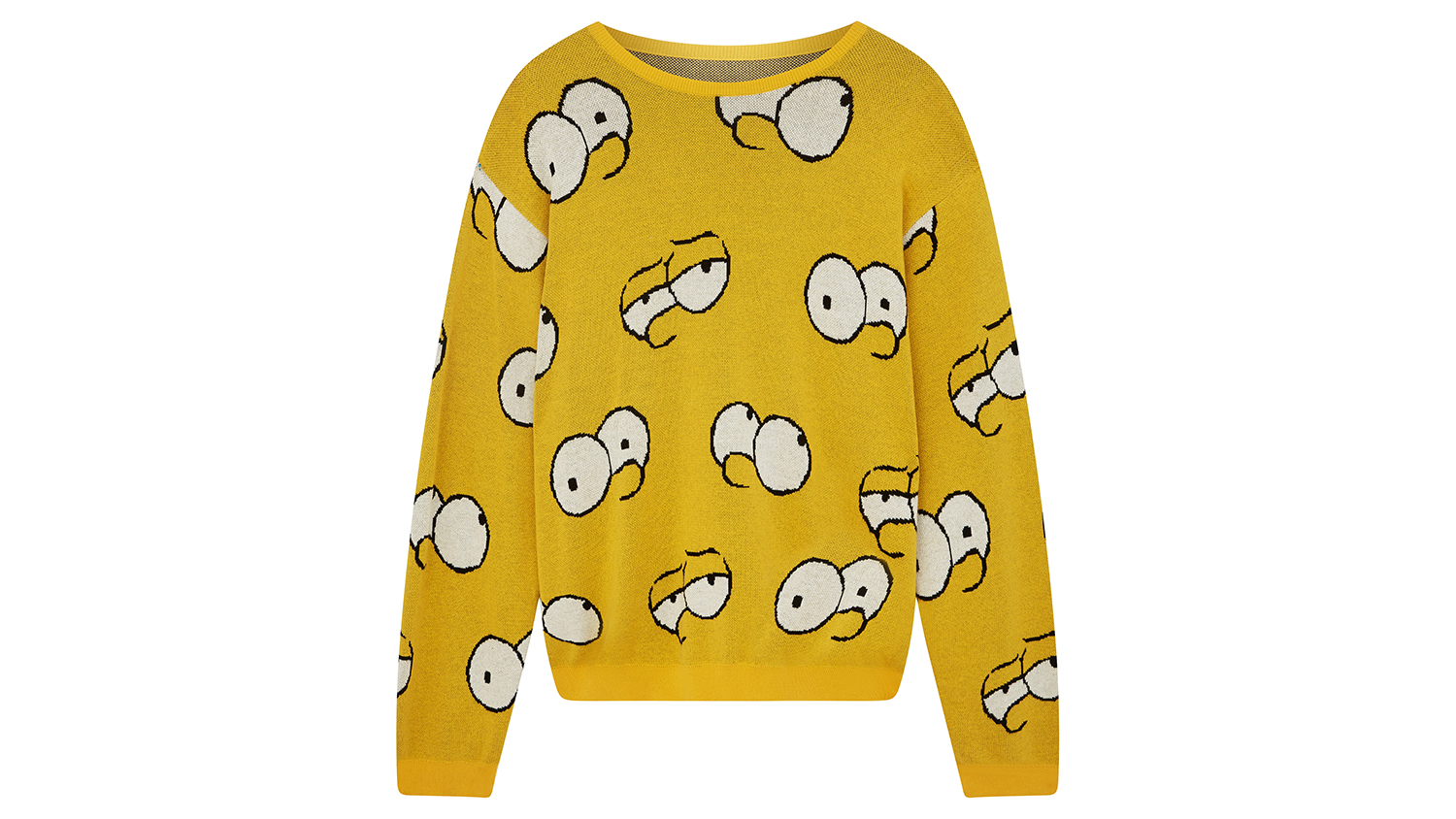 There's no word yet on if the collection features a "Down With Homework" shirt. If it does, we fully expect rioting at the scale that made Springfield Elementary institute school uniforms, though for a very different reason.
Our personal favorite from the collection is a bowling shirt and shorts set in black, featuring the memorable sentence of Bart's academic penance: "I will not waste chalk." Pair one piece of the set with a white V-neck tee or your best-loved stonewash jeans, and you're all set to slay at trivia night, casual Sunday brunch, or your neighborhood's Labor Day block party.
Life in 2018 is fraught with controversies — why not wear something that brings everyone together? Is it a stretch to say that the ASOS x The Simpsons collection could revive our shared love for American culture and, in so doing, heal our societal wounds? It might be, but you can't say it's not a damn good start.
Pricing for the ASOS x The Simpsons collection ranges from $10 to $70 and will be available for purchase on ASOS beginning Friday, August 23.
Editors' Recommendations