Yes, you read that headline correctly. AriZona Iced Tea, the 99-cent, 1990s beverage staple, has jumped into the apparel and merchandise game in a way that's going to make every vaporwave, '90s-revivalist squeal with delight and then knock back a can of cold, crisp tea.
In honor of AriZona Iced Tea's 25th anniversary, a pop-up shop playfully titled GB99 (Great Buy 99) will open in New York City. Half of its contents will be the aforementioned apparel and merchandise and the other half will be an awesome homage to a brand that influenced the decade's fashion (and drink choices) for years to come.
From skateboards to hoodies to slip-on shoes and even a limited edition pair of Nike sneakers, AriZona burst onto the market with a full line-up to cover all the fashion basics. Check out our favorites from GB99 below. Some of these are exlusive to the Pop-Up shop and some are available at AriZona Beverages's online store. Grab a Mucho Mango and a classic '90s snack, then have a look around.
Limited Edition Great Buy 99 Nike Sneaker
Only available in limited numbers at the pop-up store, these outlandish Nike Great Buy 99 sneakers are every shoe collector's throwback dream.
AriZona Iced Tea Zippo Lighter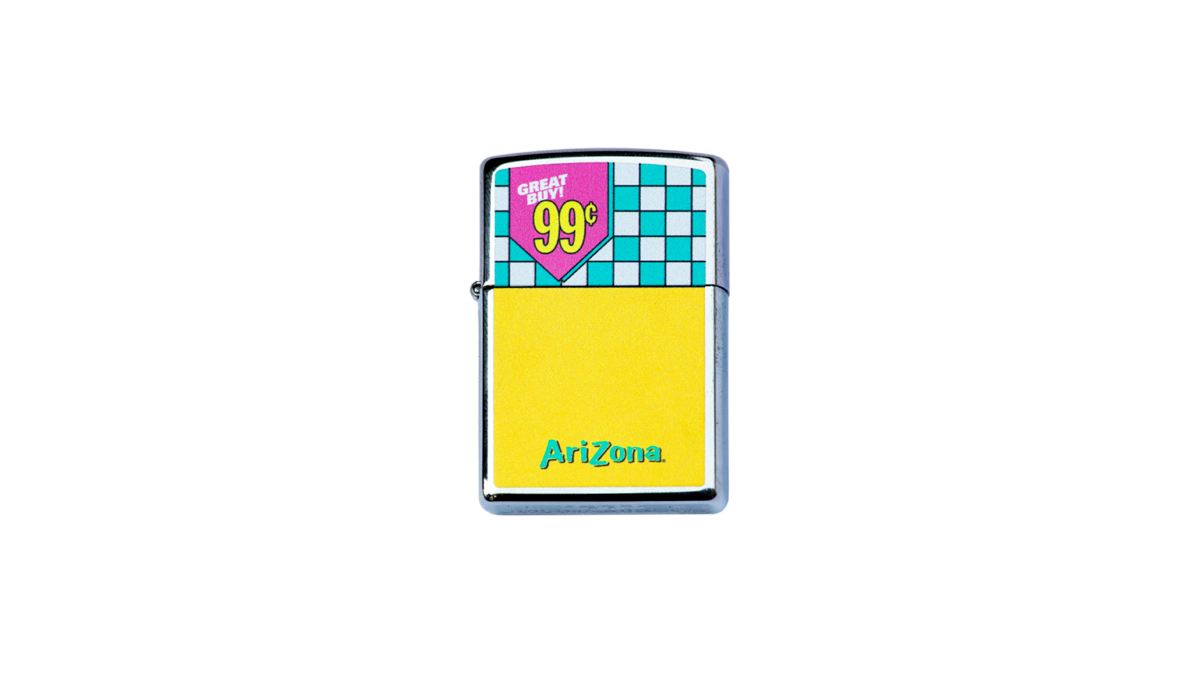 No matter where you are or what you're doing, someone is going to need a light eventually. Impress your fashionisto friends and random smokers alike with AriZona's playful collaboration with Zippo. Not only is this lighter guaranteed to work every time, it'll even do it in the wind.
AriZona Iced Tea Aztec Button-Down
Suprisingly, Airzona's Aztec pattern works extremely well on a slim-cut, traditional button-down. Pair this bad boy with black shorts and some white sneakers and you're ready for a day on the town (or beach).
AriZona Iced Tea Classic Crew Neck Sweatshirt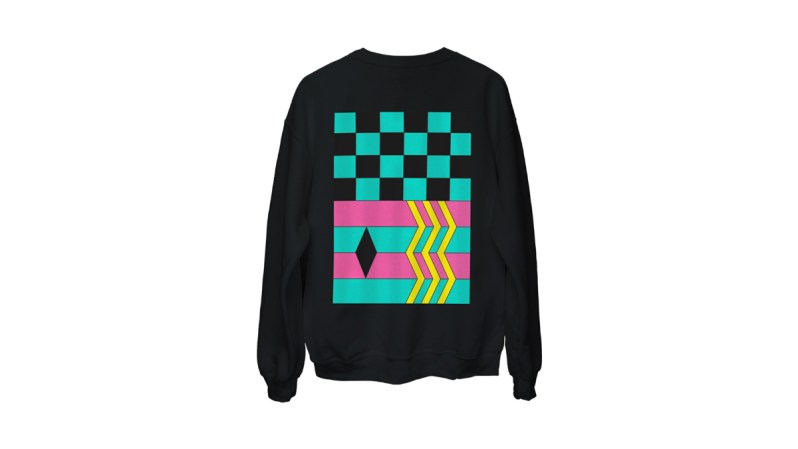 For those chilly desert nights, AriZona offers up this abstract take on their traditional '90s color scheme and structure. Again, like the button-down, this works surprisingly well and can be a fun statement piece for a night at a rooftop bar or a basement show.
AriZona Iced Tea Aztec Socks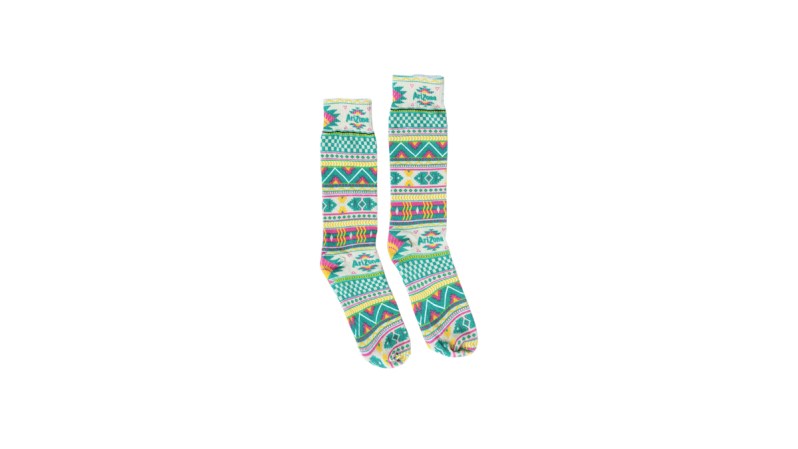 Where would we be without our playfully patterned socks? Since you'll be wearing these with pants, the peek-a-boo fun-factor will help elevate any work-casual outfit to something with a little sartorial spin.
To complete your AriZona, sun-washed, summer outfit, protect your peepers with the perfect pair of sunglasses.