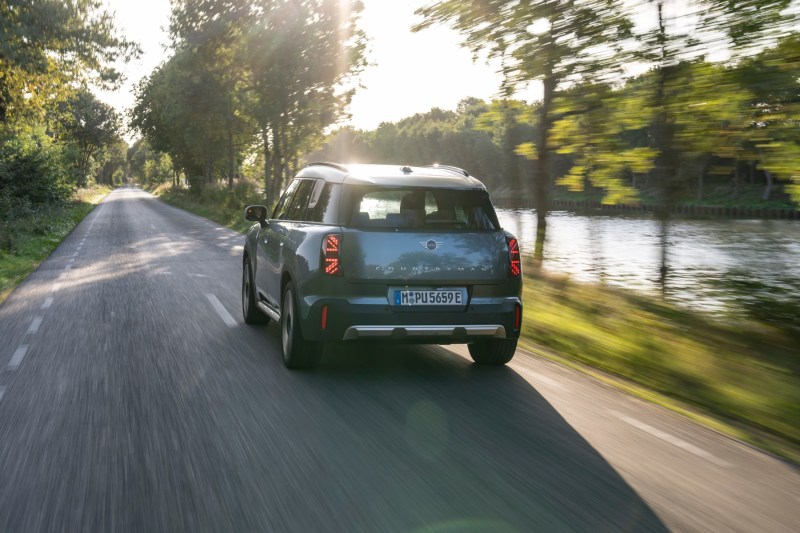 The world is changing fast. Not long ago, your only choices for a means of automotive conveyance were either a gas-powered coupe, sedan, or truck. A coupe was fun to drive but generally lacked the space and comfort to deal with on a daily basis. A sedan offered up more room for luggage and family, but most lacked the soul of a real driver's car. And a truck was a truck. Pragmatic and capable over even the foulest of road conditions, it was rough, gruff, and about as comfortable as having the staff of a chain restaurant sing you 'Happy Birthday' at any age over ten years old. But fast forward a couple of decades, and suddenly, we have a car like the newest MINI Countryman gets an all-new all-wheel drive version called the SE ALL4. This EV has taken the best parts of each of those genres and created something truly as fun as it is capable.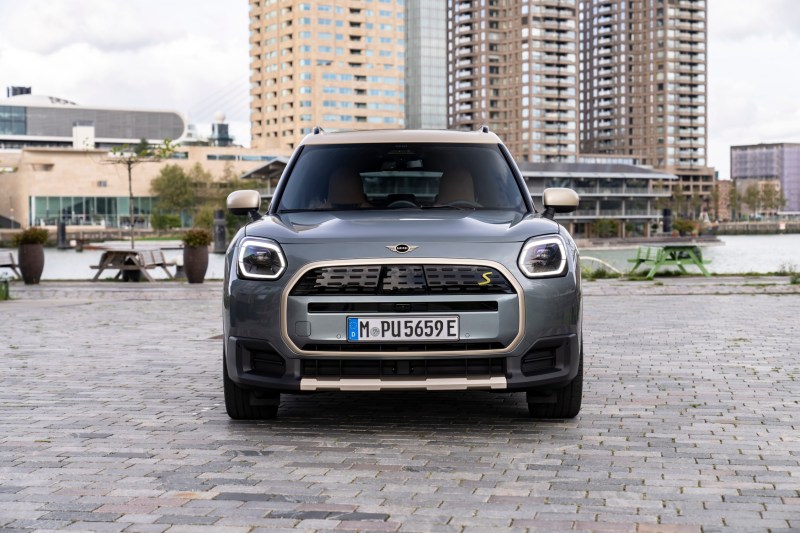 The biggest MINI
Technically considered a crossover, the Countryman SE ALL4 retains enough of the MINI go-kart exuberance owners enjoy so much about the brand. While still relatively diminutive compared to, say, a new Toyota Landcrusier, the SE ALL4 checks in at 175 inches long, 73 inches wide, and 65 inches high, making it more of a small SUV than a big MINI Cooper.
Power comes from two electric motors that produce an impressive total power output of 313 horsepower and 364 pound-feet of torque. That instant on-throttle propulsion results in a 0-60 mph run of just 5.6 seconds and a top speed of 112 mph. The SE ALL4's battery has an energy content of 66.45 kWh, and MINI tells us that "with rapid charging with DC at up to 130 kW, just under 30 minutes are enough to charge the battery from 10 percent to 80 percent."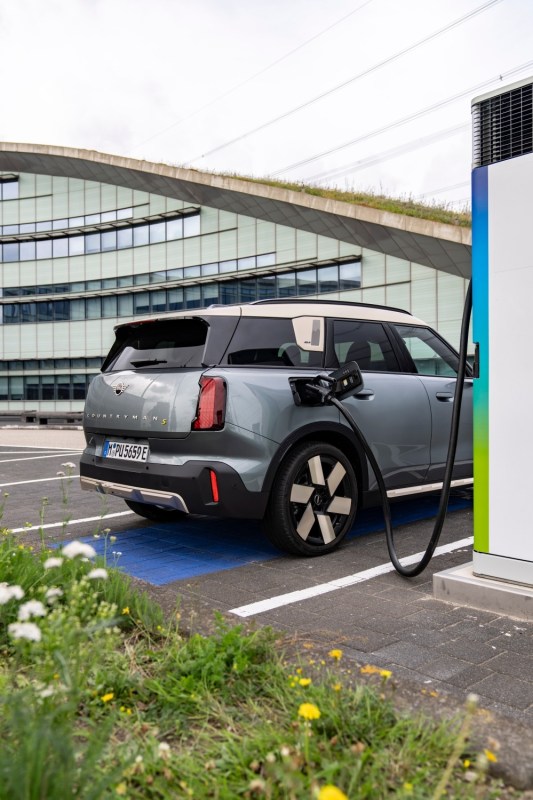 The SE ALL4 EV offers hands-free driving
In a convenient evolution of charging, the SE ALL4 can be set to complete by a set departure time and have the cabin temperature reach a set level by that same time. To make the future feel a little more here and now, the latest Countryman offers up the newest version of its Driving Assistant Professional package, allowing for automated Level 2 driving on highways for the first time. Hands-free driving is permitted up to 37 mph, and the system can also make assisted lane changes and identify gaps in traffic to exit safely.
As a result of being the largest in MINI's lineup, the SE ALL4's interior can boast 51 cubic feet of cargo space. Fold down the rear bench seat, and with a bit of Tetris-ing, there is room for all sorts of things from your favorite home improvement or department store.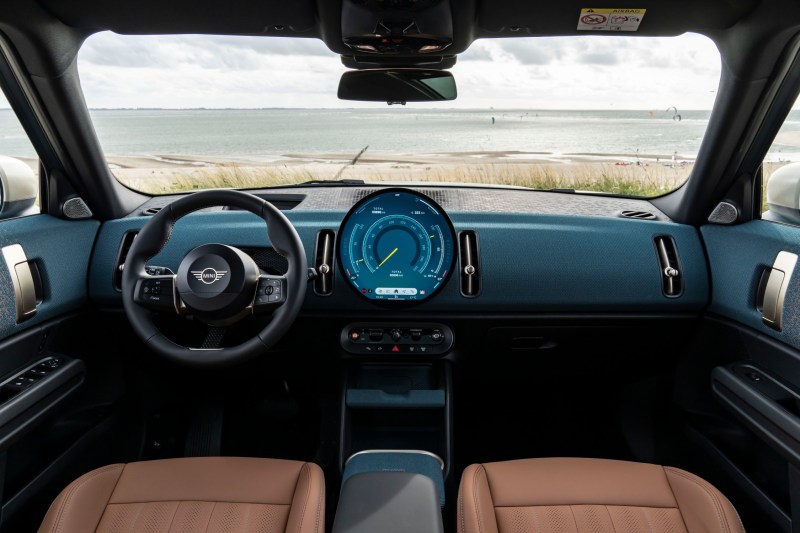 The Countryman's interior and OLED display are mobilized fun
Beyond just space, the newest Countryman is privy to MINI's latest and greatest interior. The colorful and fun central OLED display measures nearly 9.5 inches in diameter and uses the new MINI Operating System 9 via touch or voice assistant.
The latest Countryman SE ALL4 has taken the functional all-season utility of what used to be reserved for SUVs and trucks, and combined it with the comfort and roominess of a sedan. Most importantly, the love and loyalty that would typically have only been imbued in fast and fun two-door sports cars not long ago is captured in the latest edition to Mini's lineup.
Editors' Recommendations