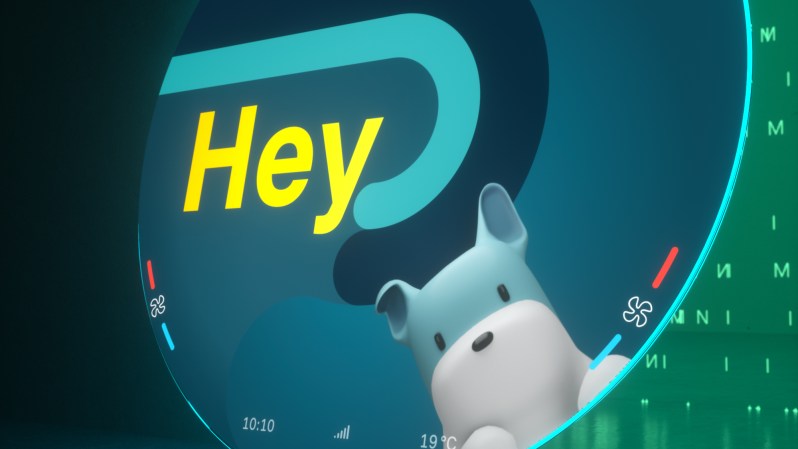 Whether it is self-driving cars or infotainment systems powered by artificial intelligence, the automotive world is clearly driving straight into the future with or without you. If you're not an early adaptor to technology or just happen to like hanging onto your turn-of-the-century fossil-fuel-burning muscle car, don't fret because MINI has just made the transition a little bit easier and a lot more fun. Starting with its new model lineup, MINI has just introduced the first round OLED all-digital display that features eight different display designs, all of which are intended to engage its drivers in a personal and meaningful way.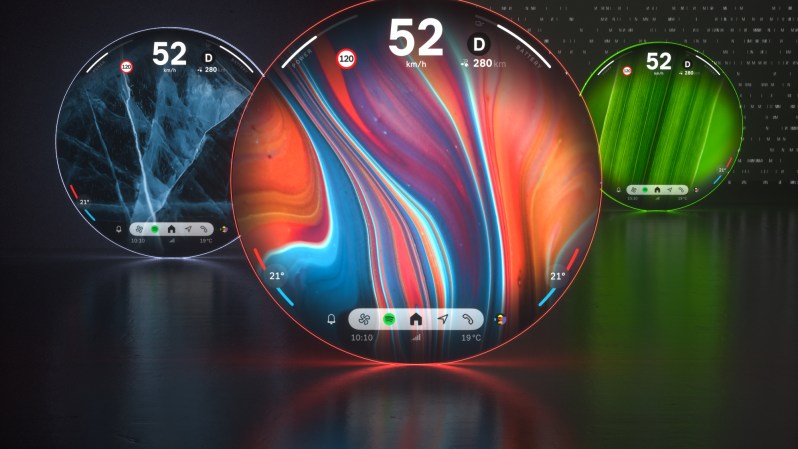 MINI's OLED system has eight different experience modes
MINIs have always been about being fun and enjoying the driving experience. Now with its new Operating System 9, which employs a new "Charismatic Simplicity" design language, MINI has enhanced that experience in a myriad of new ways… eight to be specific.
The base mode is known as Core, which looks very similar to most other digital displays from BMW brands. The main screen is shaded in a color known as Laguna, which is halfway between blue and purple for those who don't work in the paint department of a hardware store. Both the ambient lighting and Head-up display adopt this hue as well, and Core-specific tone is also being used as the primary sound of MINI's electric lineup as well.
MINI's Go-Kart and Green modes
Go-Kart mode is a cute and clever way to utilize what would be considered the "Sport Mode" in most other cars. The ambient colors change the interior and display in a swath of Red and Anthracite (greyish black). Engine sound is piped into the cabin to enhance the aural feedback of the motor, while the MINI's throttle response is significantly enhanced for more engaging feedback for those looking to have a bit more fun on their commute.
Green mode takes on both a figurative and literal meaning when engaged. Animal animations inform the driver what level of driving efficiency they are attaining — high, medium, or low. In contrast to Go-Kart mode, the throttle response in Green mode is dialed back somewhat to enhance fuel-efficient driving and minimize fits of throttle-mashed fuel burning. As you might expect, the ambient color is naturally green.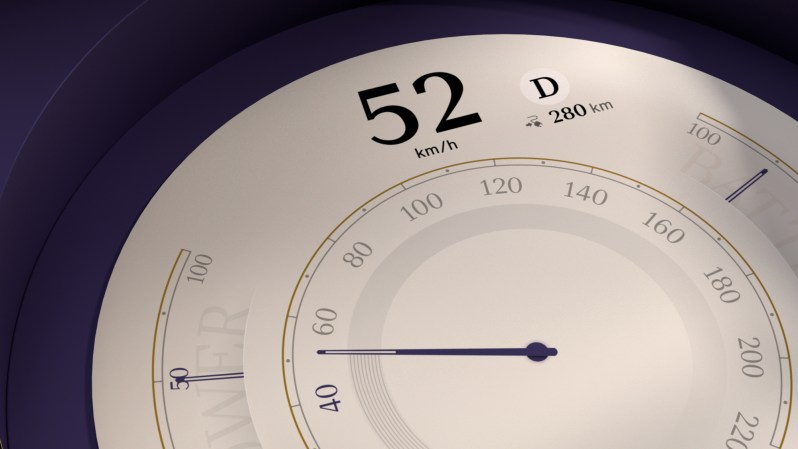 MINI's Timeless and Balance modes
Timeless mode is something of a pleasant surprise. Featuring a chronograph-style speedometer and gauge display, this layout has a classic throwback appeal wrapped in a digital package. The white-faced background is complemented by a more vintage font that sports a gold trim. The only colors that invade this space are the red and blue hues of the temperature reading. MINI says the sounds that are piped into the cabin "are sampled and blended with a futuristic interpretation of the MINI 'Core' driving sound to create an acoustic journey through time."
Balance mode might have been more aptly named Serenity mode. Everything in this layout is designed to enhance the calm of the driver and passengers. Forest noises, such as chirping crickets and the sound of wind in the trees, are played in the background, while a picture of a lake nestled between two mountains is used as the backdrop for the central display.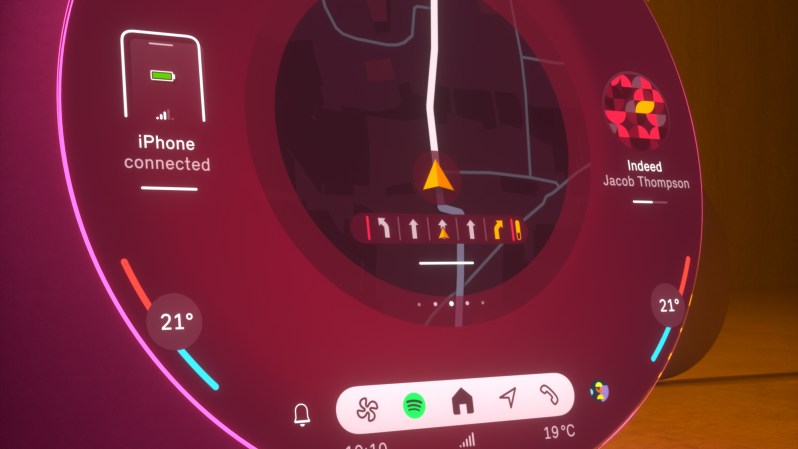 MINI's Vivid, Trail, and Personal modes
Vivid mode uses context clues from the music being played on the stereo to decide what sort of ambient lighting and colors to display. The cover artwork of the artist serves as a primary source of information for the system's decision-making.
Trail mode is not exactly what someone coming from a Ford Raptor or Toyota Tacoma TRD Pro might think it is. This mode is present on the Countryman trim MINIs, and in this layout, a virtual compass serves as the focal point of the display. There is also a data display showing how much of an incline the vehicle is currently at, which, hopefully, MINI owners don't get too obsessed with.
Finally, as with most any digital gauge display, there is a Personal mode that is immensely customizable. Owners can upload their own photos via the MINI app, and the car's interface will automatically choose an ambient lighting and color scheme that coordinates with the chosen image, using the same color selection tech that Vivid mode employs.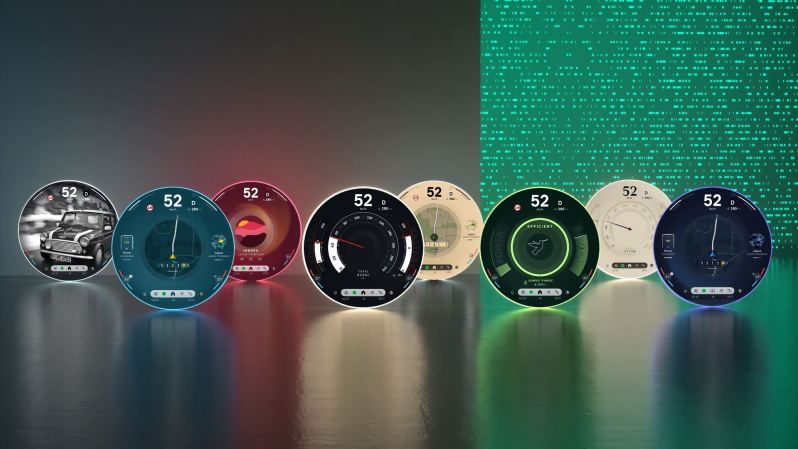 MINI's OLED display proves the future can be fun
This new display is also complemented by High-Speed connectivity with optional 5G capability as well as a cloud-based MINI Navigation system that updates road conditions over-the-air in real-time. The MINI Intelligent Personal Assistant is available and can be activated by saying, "Hey, MINI." Travel-related requests, app engagement, and HVAC functions are all able to be used by voice command, and the system can also detect whether it is the passenger or driver speaking.
Like it or not, the future is here. And while there is a strong, yet diminishing, argument against the use of artificial intelligence or self-driving cars, the new MINI's OLED interaction unit has almost no downside. It is engaging, visually appealing, and incredibly customizable, which somehow made MINIs just a little more fun to drive than ever before.
Editors' Recommendations