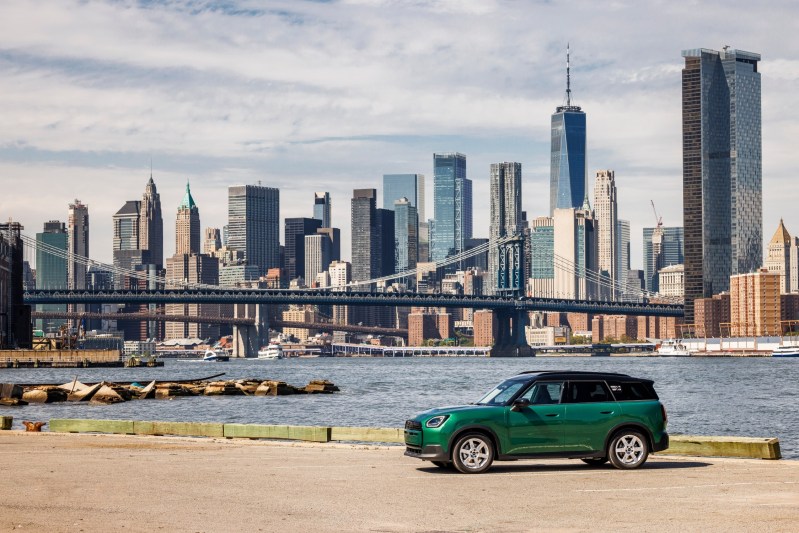 When discussing the MINI car brand, it is often difficult to resist the urge to immediately gravitate to such paradoxical descriptions to describe just how big MINI is to grab your attention. And while we are confident you will come across plenty of that wordplay around the internet this week, we will try to avoid the more obvious puns surrounding BMW's fun subsidiary.
That said, and out of the way, the newest MINI is a significant event when it comes to electric cars. As more and more of the world's auto manufacturers turn to electric for their primary power source, when a company like MINI jumps into the fray, it is almost impossible not to get a little excited about it.

Electric cars are the future: MINI aims to be fully electric by 2030
Following up on its recent introduction of an all-new digitized interior, MINI made another splash with a not-so-coincidental decision to debut its first fully electric North American car during Climate Week NYC, and MINI brings us the Countryman Electric. "The all-new MINI Countryman Electric is a significant step as MINI moves to becoming a more sustainable and fully electrified brand by 2030," said Mike Peyton, President of MINI Business Innovations, LLC, and Vice President of MINI of the Americas.
The new Countryman Electric features that same futuristically cool "digital ecosystem" inside while retaining its signature look on the outside. MINI promises to keep the brand's "fun to drive" ideology with this EV. BMW also introduced its new CE-C4 electric scooter and innovative iX5 Hydrogen prototype to hint at things to come.
The Countryman Electric's first appearance was underscored by a special panel called Driving Forward: The Transforming of Future Mobility hosted by MINI's urban technology platform named URBAN-X. Founded to make cities more sustainable, livable, and resilient, URBAN-X is actively interested in anything that can nurture those principles, especially when it's one of their own. President Peyton added, "Sustainability is also a key mission of URBAN-X, our start-up accelerator focused on climate tech innovations that help make city life better. That's why it's a perfect fit to showcase our next new electric MINI at URBAN-X on the occasion of Climate Week NYC."
Set to hit showrooms as a 2025 EV model in the fall of 2024, the Countryman Electric tells us a lot, even without telling us that much. With the goal of becoming totally electric in less than a decade, we can be sure that parent company BMW will be heavily invested in all pertinent research involving battery-powered cars, as well as any ways to help customers avert the ever-present and always looming range anxiety plaguing the world of Teslas, Lucids, and PHEVs everywhere.
Editors' Recommendations