For those that are old enough, there was a time that cars had what were called "Dummy Gauges." These gauges lit up when it was basically already too late to do anything about it. Obviously, technology has improved considerably in the last few decades, and now we have cars that can tell us how many PSI each tire has and how much fuel we have left down to the mile. But even with all our new electric cars and all their universal benefits, as advanced as your Tesla or Mustang Mach-E might be, Mother Nature can still affect things in unexpected ways.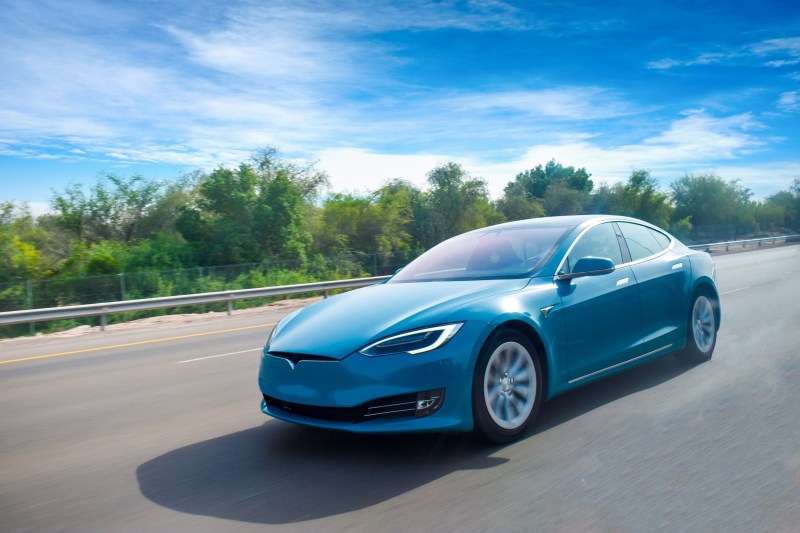 Hot and cold both affect battery-powered cars
By now, most electric car owners have found out that cold weather can negatively impact their car's estimated range fairly significantly. But with the current heat wave spanning the country, the question as to whether or not extreme warm weather can also impact your electric car is at the forefront of many people's minds, and rightly so.
According to Forbes, electric cars are affected by many of the same factors that gasoline engines have been plagued by over the last century or so. Hills, HVAC usage, stop-and-go traffic, weight, and cargo all play a role in the effectiveness of available power, whether that be gas or battery power. At 95 degrees, electric cars can lose an average of 17% of their effective range. That number can climb to as much as 31% if the ambient temperature reaches 100 degrees.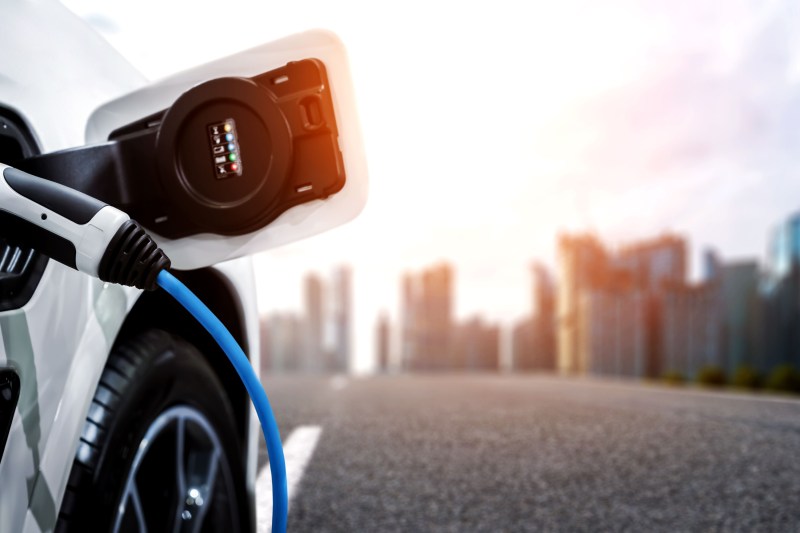 This just in: Heat hurts batteries
As anyone who has spent too much time on a laptop with poor cooling fan operation knows, performance can drop dramatically when batteries heat up. The stress on the battery has caused several companies to begin installing cooling systems to mitigate this very problem. Experts suggest using a slower charger and that owners keep their charge at a max of 80%, as a full charge in extreme heat can cause undue stress on the battery and cause it to degrade rapidly.
According to PCmag.com, in severe cases, lithium-ion batteries can be fatally affected by excess heat. The gas created can cause the battery's case to crack and even explode (in the most extreme circumstances). But, as anyone who has left their iPhone in direct sunlight before, owners can avoid these catastrophic outcomes with a modicum of prevention. Parking in the shade, using a less powerful charger, and not being as aggressive with the throttle are all methods to offset the hot weather's effects.
But when Consumer Reports tested four electric cars under the exact same conditions, they got some interesting results. The cars tested were a Ford Mustang Mach-E, Hyundai Ioniq 5, Telsa Model Y, and a Volkswagen ID.4, and the results were somewhat surprising. With each car, the official EPA range was drastically reduced in cold weather, but strangely, the Mach-E and VW ID.4's range increased by 5 and 16 miles in warm weather, respectively. The Hyundai's range dropped a mere two miles, and the Telsa's range took a 15% hit dropping from 326 to 274 miles in warm weather driving.
Be smart driving electric cars in severe weather
So what is the bottom line? Electric cars act just like anything else powered by batteries and much like their gas-powered brethren when the weather gets too hot. Since the era of Dummy Gauges, common sense in extreme conditions still persists. Don't strain the system by maxing out the air-conditioning, don't stomp on the gas pedal and stress the engine at every traffic light, keep your car out of direct sunlight, and don't pick the hottest day of the year to move your entire apartment to a house on top of a mountain.
Even in the futuristic world of electric cars, Mother Nature will always find a way to throw a monkey wrench into travel plans. But the same concepts that applied to old-school gas engines from decades ago still work today. Don't be stupid in severe weather of any kind, and don't push your car to the extreme in hot or cold weather. Treat your electric car like anything else you own that is powered by a battery, and we can avoid the return of the Dummy Gauge.
Editors' Recommendations