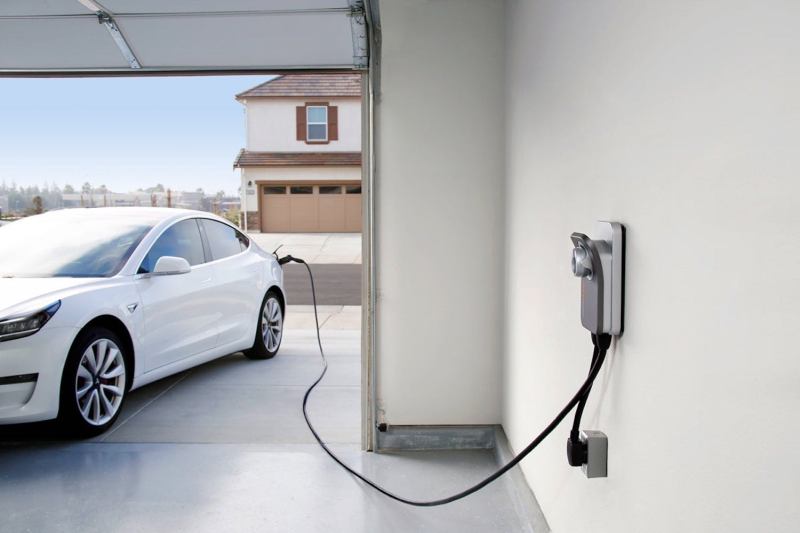 Charging continues to be one of the main problems with electric vehicle ownership. Having a vehicle that requires less maintenance and doesn't run on gasoline are some major benefits of making the switch to an EV, but then you have to worry about finding a place to get electricity. Range anxiety might be blown out of proportion in the U.S., but it's a very real thing.
Luckily, automakers are making impressive strides when it comes to range. New battery chemistry, larger battery packs, and innovative charging features mean most modern electric vehicles are now hovering around 300 miles of range. Keep in mind that getting an EV with an impressive amount of range isn't cheap. But if money isn't an obstacle, these 10 EV cars are some of the longest-range electric cars that are currently on sale.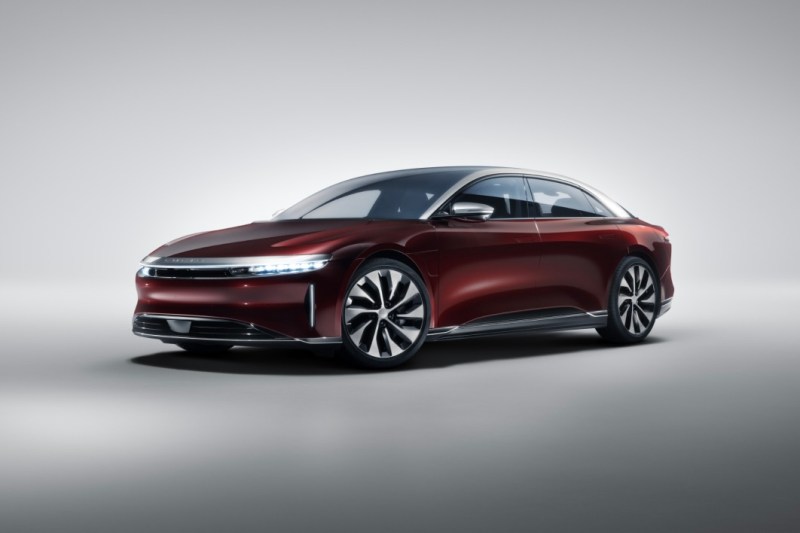 1. 2022 Lucid Air Grand Touring: 516 miles
Lucid practically came out of thin air and usurped Tesla with the impressive Air sedan. The California-based automaker's first electric vehicle, the Air, has the longest range of any EV on sale with up to 516 miles. To get that kind of range out of the Air, you'll have to go with the Grand Touring trim with 19-inch wheels.
In addition to boasting the longest range of any EV on sale, the Air Grand Touring is mighty impressive on the performance front. The trim comes with dual electric motors with 819 horsepower. The sedan can make the sprint to 60 mph in just 3.0 seconds.
Getting the longest-range EV on the market isn't cheap, as the Grand Touring trim is priced at $155,650.
2. 2023 Tesla Model S: 405 miles
The Tesla Model S was one of the first usable electric vehicles on the market — sorry Nissan. The large sedan has stuck around for 11 years and hasn't evolved much since its debut in 2012. It's still a practical, high-tech sedan with stupefying performance.
Thanks to updates to its battery pack and electric motors, the Model S offers up to 405 miles of range. That figure is with the base Dual Motor All-Wheel Drive trim with the standard 19-inch wheels. Since Tesla got a head start on EVs before everyone, its network of Superchargers is currently the envy of the segment. Pricing for the Model S starts at $91,380.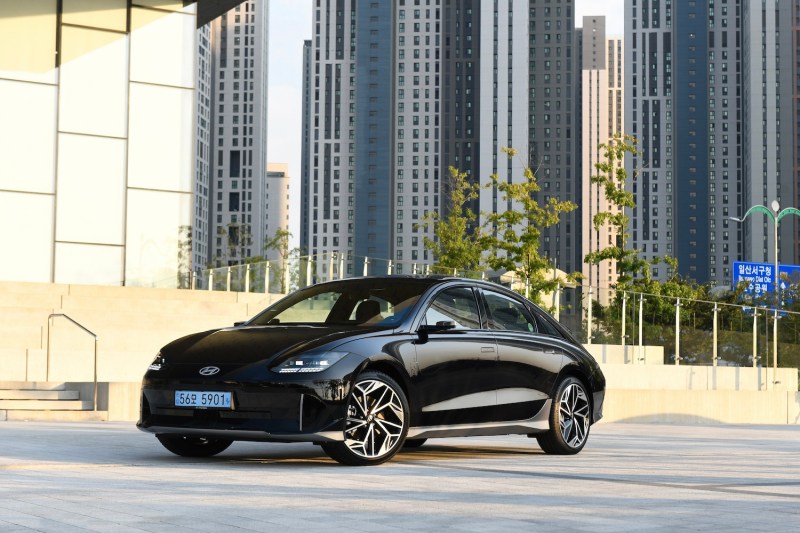 3. 2023 Hyundai IONIQ 6: 361 miles
Yes, the Hyundai IONIQ 6 has a strange design that some people either love or hate. I'm in the former group. You might hate it, but the IONIQ 6's distinctive styling allows it to flow through the air like a peregrine falcon. Aided by its design, single 225-horsepower electric motor, and 77.4-kWh battery pack, the IONIQ 6 can cover 361 miles on a single charge.
That means the sedan is throwing punches with luxury options and since it's a Hyundai, it's priced like an absolute bargain. The long-range SE trim starts at just $46,615, making it the cheapest option on this list.
4. 2023 Tesla Model 3: 358 miles
The Tesla Model 3 may be the automaker's best vehicle on sale. Unfortunately, because of the way Tesla does its business, getting into a Model 3 is a lot more difficult than it has to be and pricing is always jumping around.
The Model 3 Long Range isn't available and we're not sure when it will become available again. If you can find a model, it can travel up to 358 miles on a single charge. It's also reasonably priced with a starting price tag of $53,130.
5. 2023 Mercedes-Benz EQS Sedan: 350 miles
Leave it up to Mercedes-Benz to create a stunning piece of tech that's unmatched with the EQS sedan. Basically an all-electric and more advanced version of the excellent S-Class sedan, the EQS allows Mercedes-Benz to flex its luxurious and tech chops in a way that only it can.
To get 350 miles out of the EQS, you have to get the EQS 450+ trim. It comes with a single electric motor that makes 329 horsepower on the rear wheels and a 108.4-kWh battery pack. It can travel up to 350 miles on a single charge and blow your mind with its 12.3-inch digital instrument cluster, 17.7-inch touchscreen, and 12.3-inch passenger-side touchscreen. With a price tag of $105,550, the EQS 450+ isn't cheap.
6. 2023 Tesla Model X: 348 miles
Yup, there's another Tesla on this list. This time, it's the Model X, which is the brand's largest and priciest option. Despite coming with three rows of seating and six seats as standard, the Model X offers up to 348 miles of range.
There's some controversy with the Model X, though. While the EPA's official website claims the base Model X Dual Motor All-Wheel Drive trim has 348 miles of range, Tesla says the SUV can travel up to 351 miles. We'll take the EPA's word on the issue. The base Model X starts at $101,380.
7. 2023 Tesla Model Y: 330 miles
Tesla can't keep up with all of the demand for the Model Y. It's one of the brand's best-selling models and current wait times say that people who order an SUV right now could be waiting until June 2023 for their EV to arrive.
Choose the base Model Y Long Range and you can travel up to 330 miles with the 19-inch wheels. The base Model Y isn't the peppiest EV on the market with a zero-to-60 mph time of 4.8 seconds and a top speed of 135 mph, but consumers after extra pep can check out the Performance trim that raises the electric SUV's performance by a wide margin. Pricing starts at $56,380, but as with other Teslas, the Model Y can increase and decrease on Elon Musk's whim.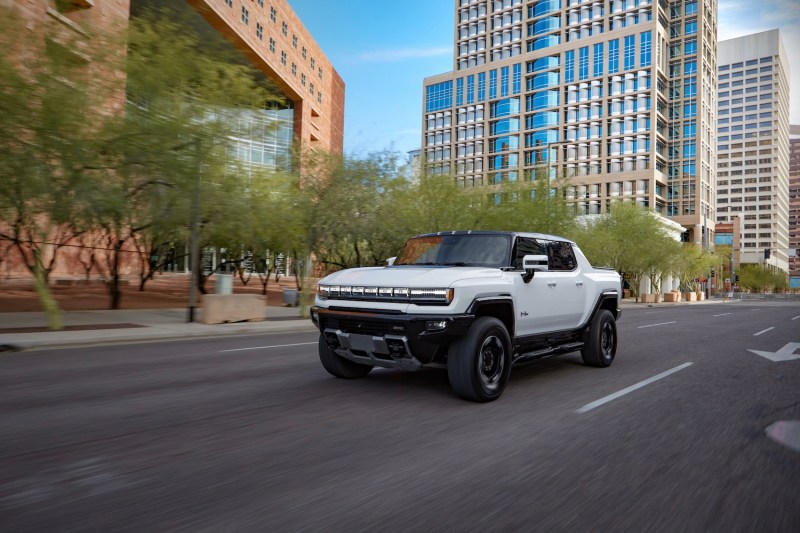 8. 2023 GMC Hummer EV Pickup: 329 miles
The GMC Hummer EV Pickup is a middle finger to other electric cars on sale. Instead of being a small, simple, and efficient pickup, the Hummer EV is massive, brash, and bonkers.
GM fitted the Hummer EV Pickup with a giant 212.7-kWh battery pack, which is one of the largest batteries of any EV on sale. The Hummer EV Pickup weighs over 9,000 pounds, so the truck's three electric motors and battery pack have the hard task of getting the truck down the road. Surprisingly, the truck can get to 60 mph in a rapid 3.3 seconds and has a range of 329 miles. Both are incredible when you see just how big the truck is.
More Hummer EV Pickup trims are expected to go on sale in the near future, but the EV3X costs $106,645.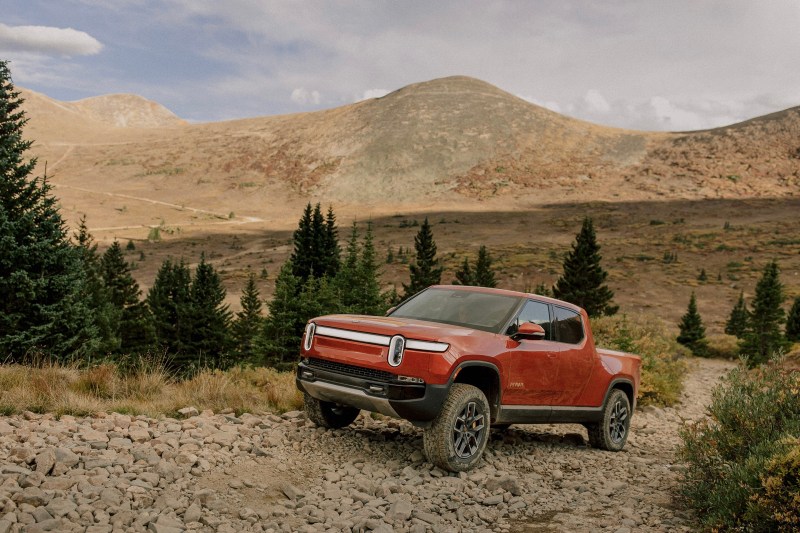 9. 2023 Rivian R1T: 328 miles
Rivian is another startup that came out of nowhere and beat traditional automakers at their own game. The R1T was the first all-electric pickup truck on sale, beating options like the GMC Hummer EV Pickup and Ford F-150 Lightning.
Rivian has a new Max Pack battery coming out in the near future, but at the moment, the R1T is only available with either a Large Pack or a Standard Pack. With the Large Pack and 21-inch wheels, the EPA rates the R1T at up to 328 miles, well below Rivian's estimated figure of 350 miles. According to Rivian's current figures, an R1T with the right configuration costs $80,800.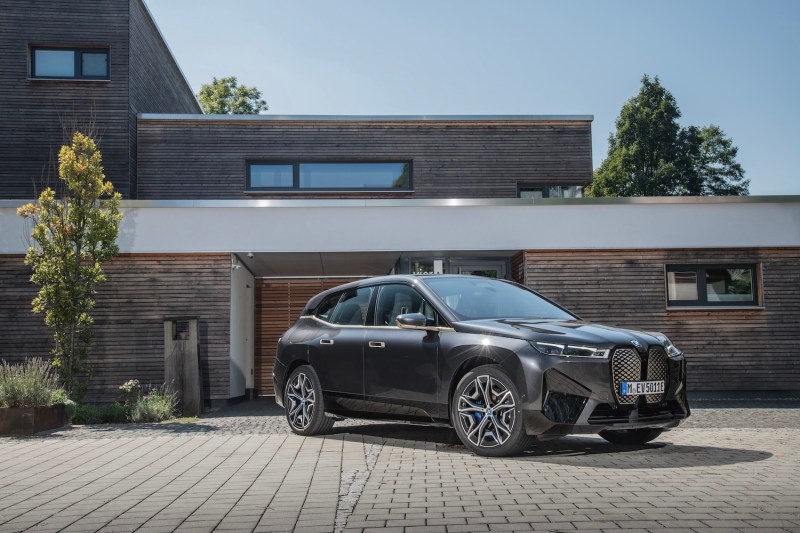 10. 2023 BMW iX: 324 miles
From the front seat of the BMW iX, you get to enjoy one of the automaker's most high-tech and performance-oriented EVs. You also get to avoid looking at the SUV's face, which will certainly give you a nightmare.
The base iX xDrive50 comes with dual electric motors for up to 516 horsepower, all-wheel drive, and a 105.2-kWh battery pack. When properly configured, the electric SUV can travel up to 324 miles. It can get to 60 mph in 4.4 seconds and can get up to 90 miles of range in just 10 minutes when fast charging. Pricing for the xDrive50 starts at $85,095.
Editors' Recommendations