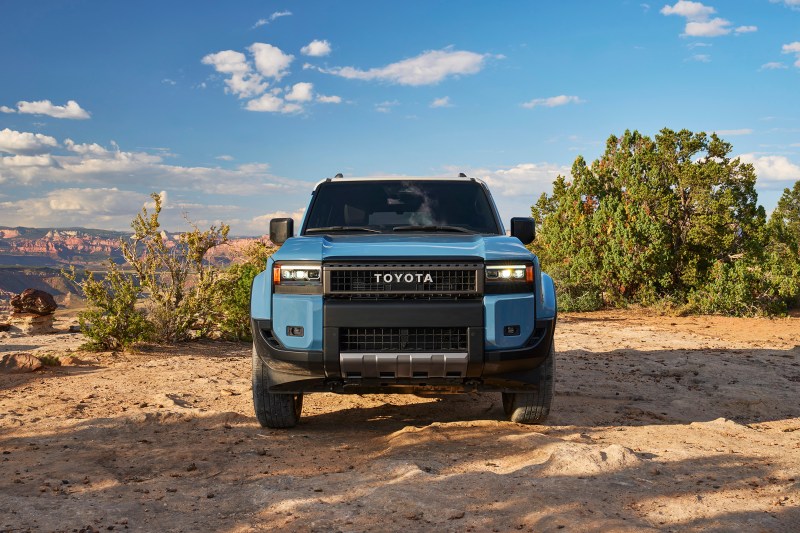 Although the ongoing SUV craze in the U.S. has proven to be far more than a fad, the transition from rough and rugged trucks to softer, car-based rides has made it a much easier changeover. But according to Newton's third law of motion, every action causes an equal and opposite reaction. So while the push toward more carlike trucks has succeeded, we've recently seen a resurgence of more hardcore off-roaders. The Jeep Wrangler is more popular than ever, the Ford Bronco has made a triumphant return, and now, after a four-year hiatus, Toyota has decided to resurrect its oldest and most revered nameplate: The Land Cruiser is back and better than ever.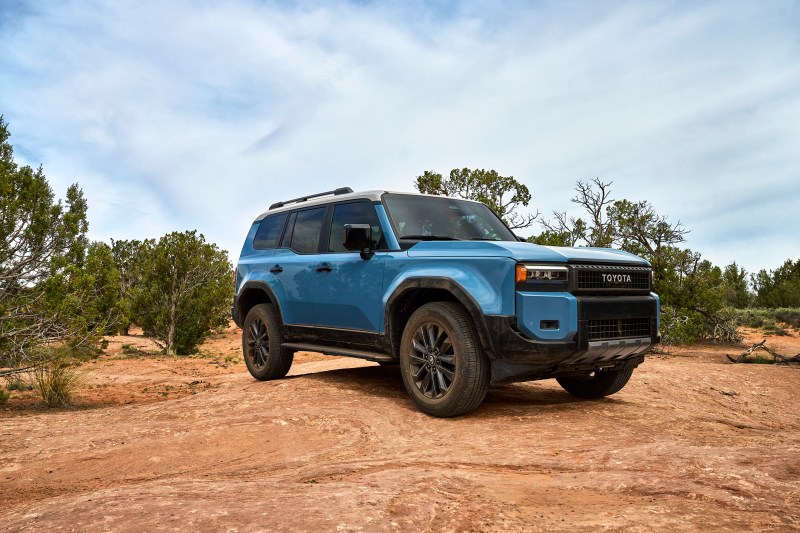 2024 Toyota Land Cruiser: brand new face, same old charm
The new Land Cruiser is built on Toyota's TNGA-F global truck platform, which is also the backbone of the current generation Tundra and Sequoia. The new platform makes the Land Cruiser 4.4 inches narrower and 1.2 inches shorter than the previous generation's model. Though the "bigger is better" mentality pervades the SUV universe, Toyota suggests that having a Land Cruiser that's a little smaller will make its flagship truck far more capable on narrow off-road trails.
The Land Cruiser will be offered in a limited run of just 5,000 units for the first two months of production, known as the First Editon, which will be available in a trim-specific two-tone paint, as well as a roof rack, rock rails, and front skid plate. Aside from the First Edition, the LC will be available in two grades: Land Cruiser 1958 and Land Cruiser.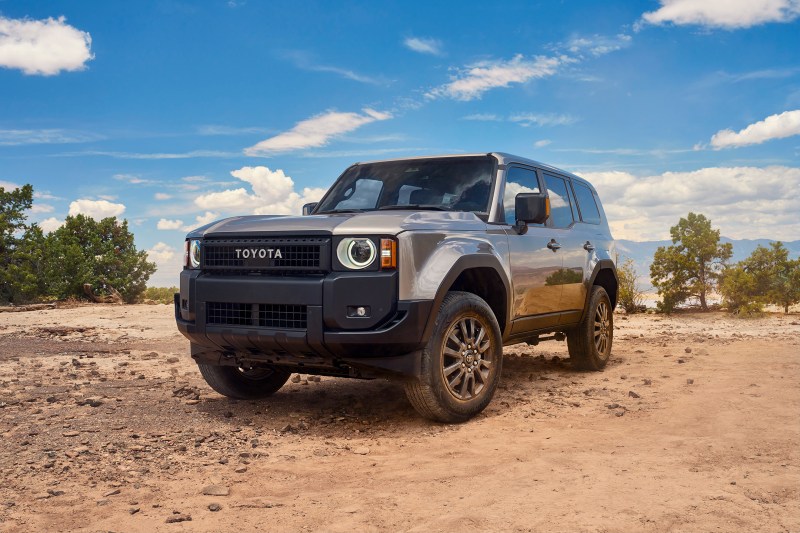 2024 Land Cruiser 1958, retro revived
The Land Cruiser 1958 offers a retro look, harking back to the original truck with retro round headlamps, standard issue fog lamps, and a front grille with "Toyota" emblazoned centerstage. The regular Land Cruiser trim utilizes slimmer, more futuristic LED headlights that resemble the outgoing model.
The fact that only one powertrain is available for the new Land Cruiser may seem surprising, but with the new iForce Max hybrid, one is enough. A 2.4-liter turbocharged four-cylinder engine is augmented by a 48-horsepower electric motor that draws power from a 1.87-kWh NiMH battery pack. The total power output for the entire system comes to an impressive 326 horsepower and 465 pound-feet of torque. That power is funneled through an eight-speed automatic transmission onto all four wheels via full-time all-wheel drive. A two-speed transfer case and locking center differential allow the Land Cruiser to tackle even the most challenging terrains.
The 2024 Land Cruiser keeps the outside world outside
Speaking of terrain, the new Land Cruiser has a Multi-Terrain Select, which has Mud, Dirt, and Sand modes that can be used in both 4WD-High and 4WD-Low. Downhill Assist Control and Crawl Control are off-roading features that limit speed and let the driver focus more on steering and clearance than pedal modulation. The Multi-Terrain Monitor utilizes the central 12.3-inch infotainment touchscreen to alert the driver of pending dangers around and below the car.
As we've seen, color choice can have a long-term effect on your car's resale value, so for 2024, Toyota will offer the Land Cruiser in seven exterior colors: Ice Cap, Wind Chill Pearl, Underground, Black, Meteor Shower, Trail Dust, and Heritage Blue. A Grayscape roof highlights the Trail Dust and Heritage Blue two-tone option.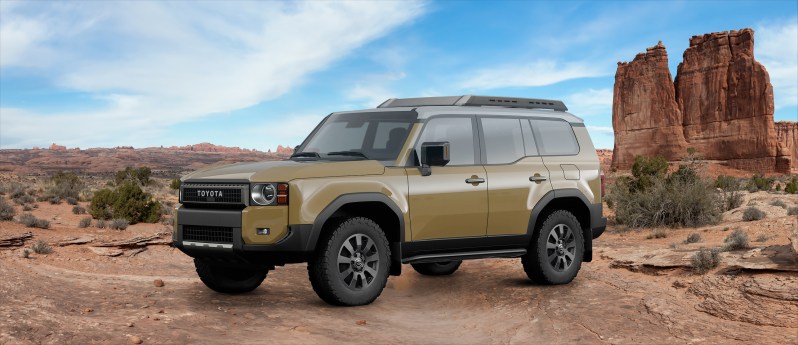 The new Land Cruiser is expected in the mid-$50,000 range
Unlike the outgoing model, whose "bigger is better" motif is also applied to its MSRP, which, with enough options, could reach nearly six figures, Toyota has decided that it is best to keep this Land Cruiser safely within middle America's price range. Though no official price has been advertised, Toyota has told us to expect a starting price in the mid-$50,000 range, which is the best reason yet to celebrate the return of Toyota's venerable Land Cruiser.
Editors' Recommendations