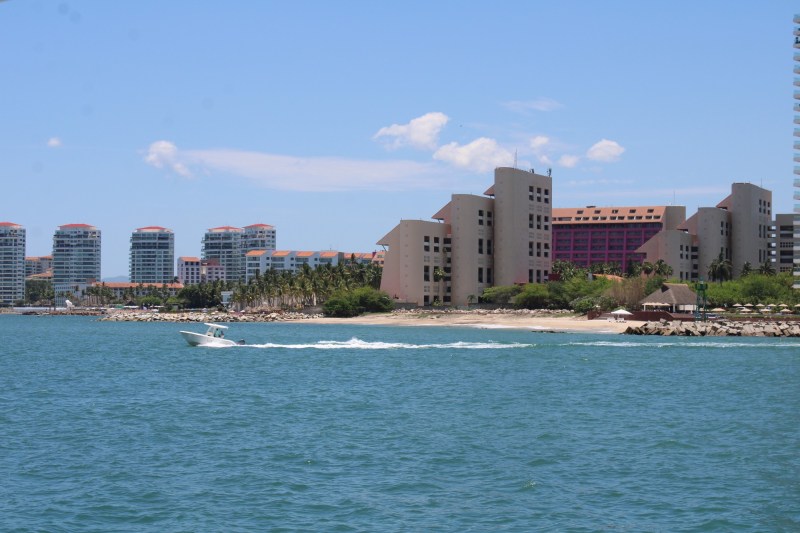 Can you really enjoy a relaxing "spa weekend" in Puerto Vallarta? Can you really enjoy a chill wellness-centric trip at a hotel that caters very much to families with children? Can you really stay at a resort with a private beach that's minutes away from the airport and downtown? If you're staying at the Westin Resort & Spa, Puerto Vallarta, all your wellness travel dreams may really come true.
Today, we're taking you inside the Westin and all-around Puerto Vallarta to show how you can enjoy your own perfectly chill wellness retreat under the hot Jalisco sun, even when you're so close to the best action in town.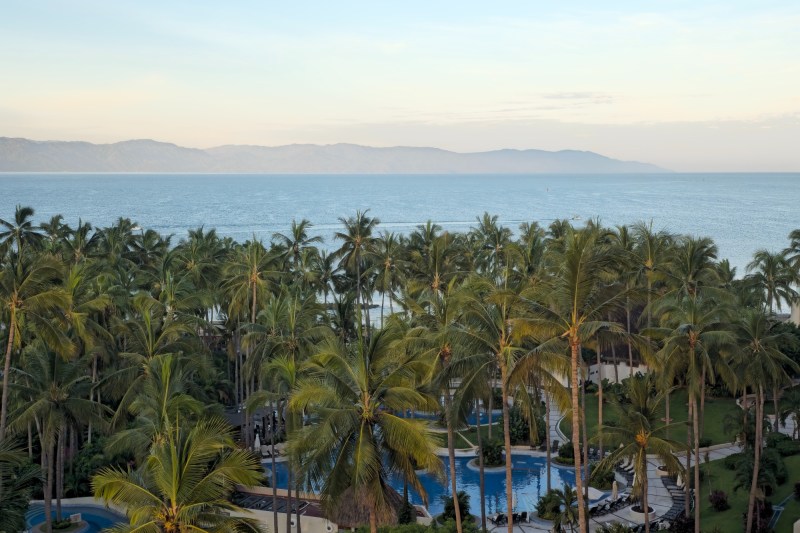 Where is the Westin? Prepare to be pleasantly surprised
The Westin Resort & Spa, Puerto Vallarta, has a very interesting location. It's about 3 kilometers (or 2 miles) away from the Gustavo Diaz Ordaz International Airport (PVR), and it's less than 10 kilometers (or 6 miles) away from Centro (or downtown) and the famous Zona Romántica. Yet even though the Westin is so close to the center of town, it feels more secluded than other Puerto Vallarta hotels that are in or close to the center of town, thanks to its lush landscaping as well as its private beach access. The beach here feels like an extra private wellness retreat because it's sandwiched between Boca de Tomates and the marina entrance.
The Westin is right across the street from the marina, so it couldn't be any easier to hop on board for an adventure on the open seas. For those who prefer to explore on dry land, there are plenty of shops and restaurants all around the marina to enjoy. And if you seek a special adventure out at sea (more on this below), Puerto Mágico is a short drive away from the Westin Puerto Vallarta, and here is where you will find some of Puerto Vallarta's best boat tour operators.
What's the vibe at this Puerto Vallarta resort?
The Westin is a very family-friendly property for a wellness travel destination. In fact, families with children are automatically given access to Westin Kids Club upon check-in. The resort has a full playground, an indoor facility, arts and crafts programs, guided outdoor activities, babysitting services, and much more to ensure good times for guests of all ages.
But what about the pools? Though you'll likely find plenty of kids enjoying the Westin's huge pool area, the pools are so huge that it's easy for you to find your own happy place. Though the entire pool area is open to all guests, the pool closer to the lobby tends to draw more children, whereas the pool near the beach entrance has a swim-up bar and more "grown-up vibes."
What about the beach? Yes, the Westin Puerto Vallarta has beach access
Since I love to play in the water, the Westin Puerto Vallarta felt like my ultimate paradise. With a large private beach, it was easy to head down and jump into the water. Because Puerto Vallarta opens up to the Bahía de Banderas, the water here tends to be calmer than beaches in locales like Punta Mita with more direct Pacific Ocean exposure. That makes the Westin's beach perfect for aquatic activities like swimming, snorkeling, paddleboarding, and kayaking, as well as on-land activities like yoga and meditation.
Because of its location in Marina Vallarta, the beach by the Westin is hardly ever crowded. I had an easy time finding space to stroll by the shore, and I noticed plenty of space in the water for people to jump in, swim, and do all sorts of other things to have fun while getting wet.
If there are any drawbacks, it might be the difficulty of going on long walks on the beach because of the multitude of jetties at Marina Vallarta. But if you have no plans to take long strolls at the beach here, then this will likely be a non-issue.
The spa and fitness center are fantastic
When I needed a break, I enjoyed an abundance of peace and serenity at the Westin. The Westin's spa offers many relaxing and rejuvenating treatments, including massages, facials, and mani/pedi. I opted for their special "Feel Well" massage, and I felt like I was transported to a higher consciousness as the masseuse made all the right moves to knock out my knots and kinks.
Even if you're not planning on booking a spa treatment, you can still get a pass to enjoy amenities like the steam room. If you want to try something different, you might want to try some of their outdoor wellness offerings, including seaside yoga and meditation classes.
If your "wind down routine" consists more of pumping up and working out, the Westin also has a fully equipped gym full of strength equipment (including free weights) and cardio machinery for you to keep your fitness game on point. You can even notify the front desk if you want to work out in your room, and they'll set up a "home away from home gym" for you to get your sweat on from the privacy of your own room. The Westin also has designated walk and bike paths throughout the property and the larger Marina Vallarta neighborhood.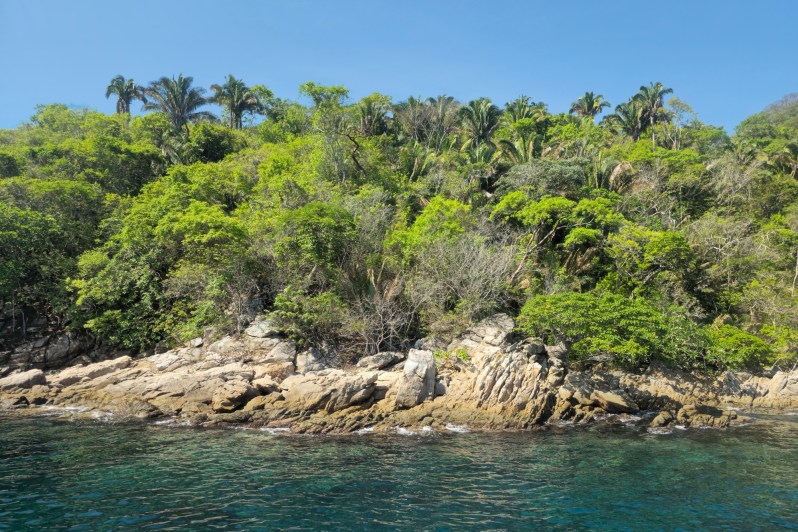 Take a catamaran trip to Majahuitas
Perhaps the biggest highlight of my time away from the resort was sailing away to a "hidden beach" and quiet cove. While the Westin's own private beach has plenty of lovely charm, this "hidden beach" showcased another side of Puerto Vallarta, one that felt naturally serene. Thanks to the fantastic crew at Vallarta Adventures, this "hidden beach" is easier than ever for you to discover.
More specifically, we sailed off to Playa Majahuitas, which is billed as "the trendiest beach club in Puerto Vallarta." I definitely noticed the fashion-forward aesthetics of this beach when I spotted the easily Instagrammable raised daybed, and I saw additional spots throughout the beach area where folx can create plenty of hot content for Instagram and TikTok. If you don't care about going viral, no worries. I had a marvelous time swimming in the dazzlingly azure open water, plus I spotted a treasure trove of vibrantly colorful tropical fish when I snorkeled in a nearby area. Even when I was simply vibing on my daybed at the beach, I felt like I had found heaven.
On the catamaran itself, we had plenty of room to roam as we sailed to and from Majahuitas. The boat ride included complimentary drink service, tasty snacks like guacamole and ceviche, restroom access, full deck access, and even an extra special surprise that I'd rather not spoil. (Though, if you must, here's a big clue.) If this sparks your interest, contact the Westin's concierge desk, and they can help you book an outing with Vallarta Adventures.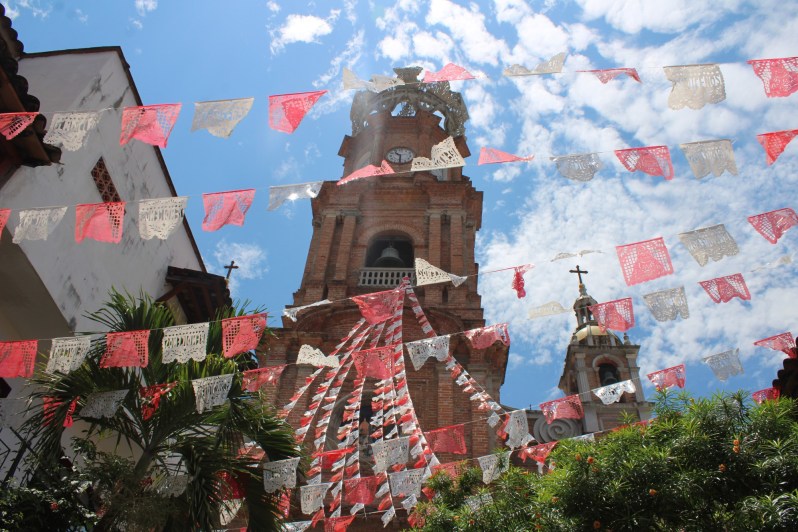 Here's what's available a short drive away from the Westin Puerto Vallarta
Though Puerto Vallarta has become a such a desirable international tourist destination in the last 60 years, its historic urban core still feels more authentic. Not only will you find a wealth of incredible public art along the Malecón (or seaside promenade), but you can also walk over to Calle Iturbide to dive into the local street art scene. All around the Parroquia de Nuestra Señora de Guadalupe cathedral, you'll not only find an abundance of material for your posts, but you can actually jump right in and begin to immerse yourselves in the history and culture of Puerto Vallarta. Across Rio Cuale in Zona Romántica, you can go deeper into the local culture, plus you'll find some of the area's best art galleries here.
While the urban core of Puerto Vallarta has plenty of bars and clubs, Puerto Vallarta also has a wealth of opportunities to get out and explore more of the great outdoors. If you only have a little time to spend in town, take a stroll along the Rio Cuale and Isla Cuale trails for just the right amount of tranquility. If you're looking for a more challenging workout, try hiking up to Mirador La Cruz del Cerro for the best views in the city.
Your room is ready: Take a look inside the Westin Puerto Vallarta's guest rooms
Now, let's talk about the hotel itself. Set on 14 acres of beautifully landscaped beachfront property, the Westin Resort & Spa, Puerto Vallarta, definitely looks and feels like a very idyllic tropical coastal escape and wellness retreat.
During my stay at the Westin Puerto Vallarta, I had a king-sized room with a wonderful ocean view and furniture that can best be described as Mexican Contemporary. (They had some nice classic Mexican touches, but nothing felt overly "antique" or dated.) I appreciated the signature Westin Heavenly Bed, which features extra plush pillow-top padding above the mattress and box spring for proper support.
I really loved the bathroom, with its spacious walk-in shower, and soaking tub. Ultimately, my favorite feature of my Westin room may be the patio, which has lounge chairs with a spectacular view of the Pacific Ocean's Bahía de Banderas and the Sierra Madre Occidental mountains.
Hungry? Here's how to eat well at the Westin Puerto Vallarta, no matter what or how you like to eat
There's no shortage of good grub here at the Westin Puerto Vallarta. Cebichería Arrecifes is the Westin's newest on-site restaurant, offering a nice variety of ceviche tostadas and additional light plates. This poolside and ocean view restaurant has nice versions of the classic Latin American citrus marinating seafood dish. Even if seafood is a no-go, they have vegan options on their menu.
Sporting stunning Banderas Bay views, the main Arrecifes restaurant serves up incredibly fresh daily-caught seafood and creative cocktails to go alongside those coastal views. Their seafood and vegetable risotto dishes are tasty, and their grilled mahi mahi is light yet satisfying. If you're really into surf-and-turf plates, this is the place to find it.
El Palmar is the Westin's spot for all-day dining and I was pleasantly surprised by the octopus tacos. For breakfast, the tofu enchiladas with avocado were satisfying without feeling too heavy.
The Westin Puerto Vallarta accommodates guests who eat vegan, gluten-free and those with other dietary restrictions. In addition, the Westin offers their signature Eat Well, Sleep Well, and SuperFoodsRx™ menus to any and all guests who want to maintain their healthy living while on vacation.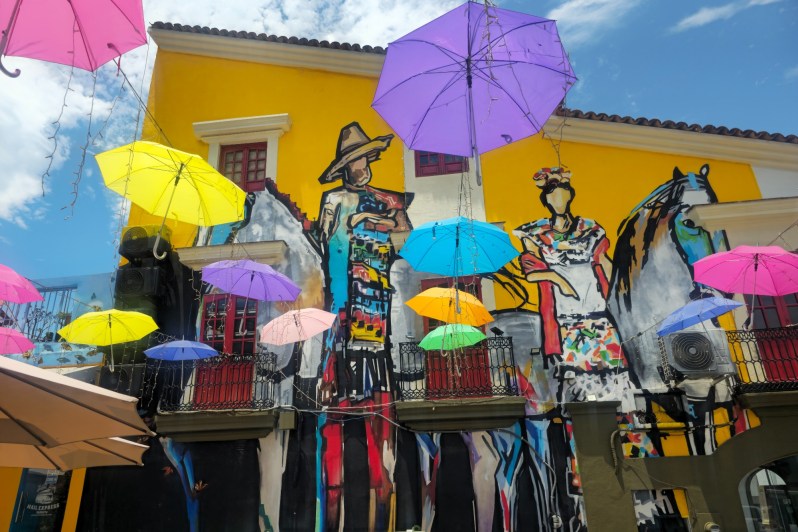 Here are some final thoughts
In 2023, it's become quite commonplace in the U.S. to see certain news headlines whenever the story involves Mexico. Yet in Puerto Vallarta, travelers get to venture beyond the headlines, drop the stereotypes, and experience more of the real Mexico that's beyond the assumptions and far beyond ordinary. When you're seeking the right place to stay in this special town, you can find a world of wellness, balance, beauty, and tranquility at the Westin Puerto Vallarta.
We're glad you stuck with us for this journey, and we hope you're ready to embark on some new adventures in Puerto Vallarta and beyond. If you'd like more great ideas for future trips, take a look at our ultimate guide to Mexico City's Chapultepec urban park, our review of Mexico City's most luxuriously gothy boutique hotel, the 5 most off-the-beaten-path historic sites worth visiting, and the best places to see the northern lights.
Editors' Recommendations