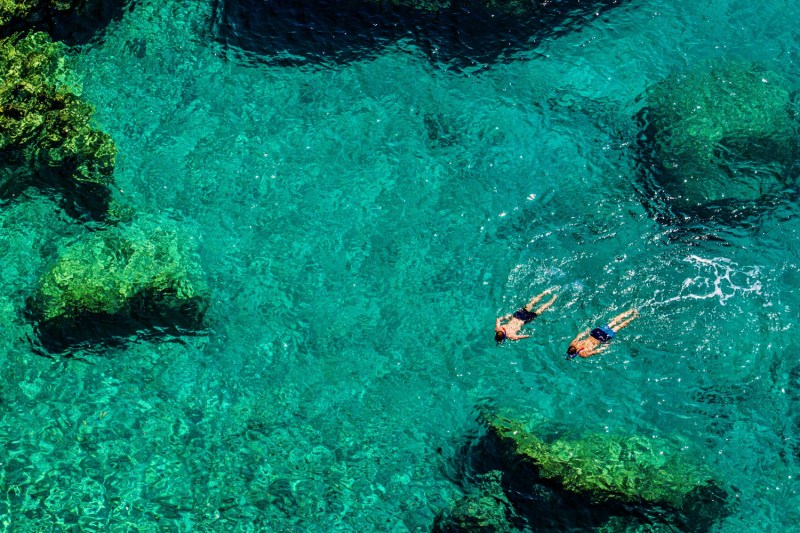 Take a deep breath and dive beneath the surface, and an entirely different atmosphere swallows you up. All kinds of colorful fish, colonies of polyps that make up dwindling reefs, stingrays and, if you're lucky, sea turtles or even whales come into view. While snorkeling is sometimes overlooked for scuba diving, this seemingly tame activity can be so much more exciting than you might expect.
In some destinations, such as Grand Cayman, you can even take WaveRunners from snorkel site to snorkel site. Regardless of the destination, feeling the sun on your back while you float and swim through cool water is just the beginning of the stimulating pastime.
While there are some incredible destinations all over the world for snorkeling, there are also tons of thriving locations in and around the United States. From tropical locales to unusual destinations, these places are home to some serious snorkeling. So pack your bathing suit and maybe even some water shoes the next time you visit these spots.
Related Guides
Culebra
Puerto Rico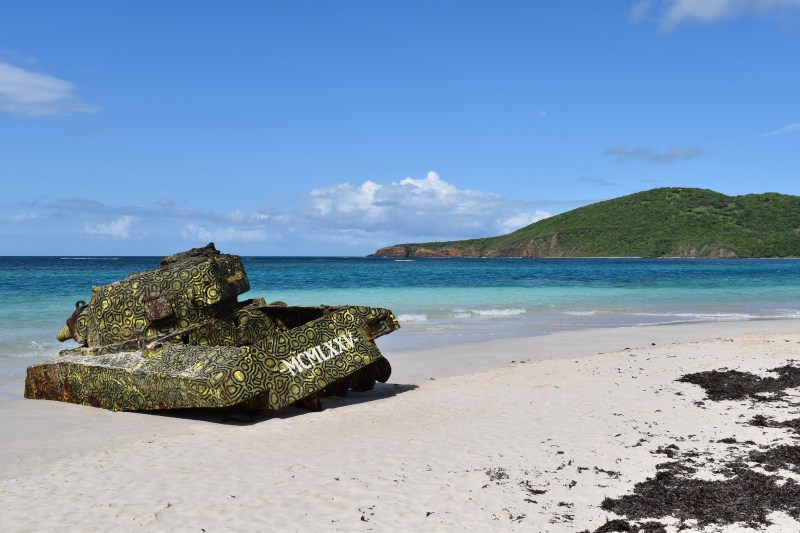 Just 1,150 miles south of Florida, Puerto Rico has some incredible snorkeling destinations. But if you travel just beyond the U.S. territory's mainland shores, the island of Culebra offers some of the best and most diverse snorkeling you'll find. The cays of Culebra, such as Tamarindo, Flamenco, and Culebrita, among others, each have coral reefs that are brimming with life. It's even likely snorkelers can see sea turtles and stingrays just by swimming off from the shore toward the reefs. If you prefer, you can always book a tour with local companies like Culebra Island Adventures or visit the Culebra Snorkeling and Dive Center for rental gear.
Papalaua Wayside Park
Wailuku, Hawaii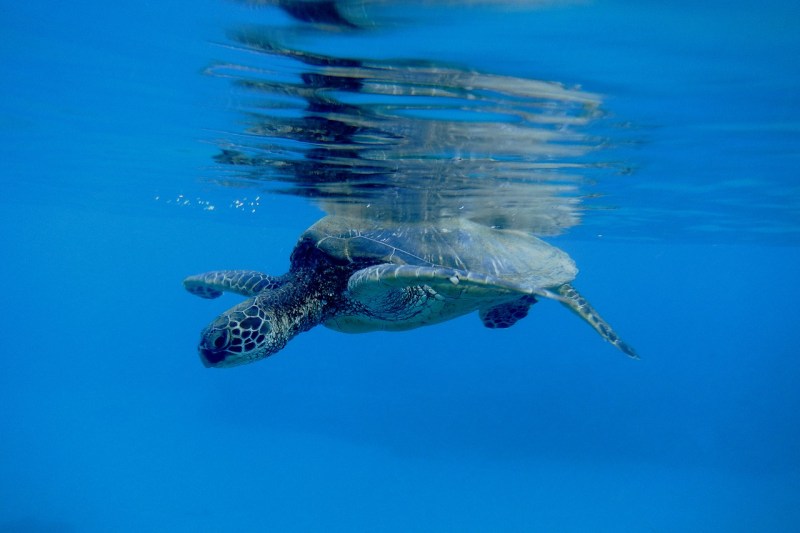 Naturally, Hawaii is a stunning destination for snorkeling. From its clear, blue waters to the wildlife you'll find swimming through them, Papalaua Wayside Park offers so much for snorkelers to observe. While tropical fish are always fun to see, this is another great destination to look for sea turtles and even whales. Sometimes, you can even hear the whales singing underwater even if you can't see them off in the distance. There's also a volcanic crater that's worth venturing out to near Molokini. The crater includes hundreds of species of fish, and some are native to the volcanic grounds. Though the sunken snorkel site is deep, the water is so clear that visibility often reaches out up to 150 feet. That means snorkelers will certainly be able to see a lot as they explore the waters over the crater.
Dry Tortugas National Park
Near Key West, Florida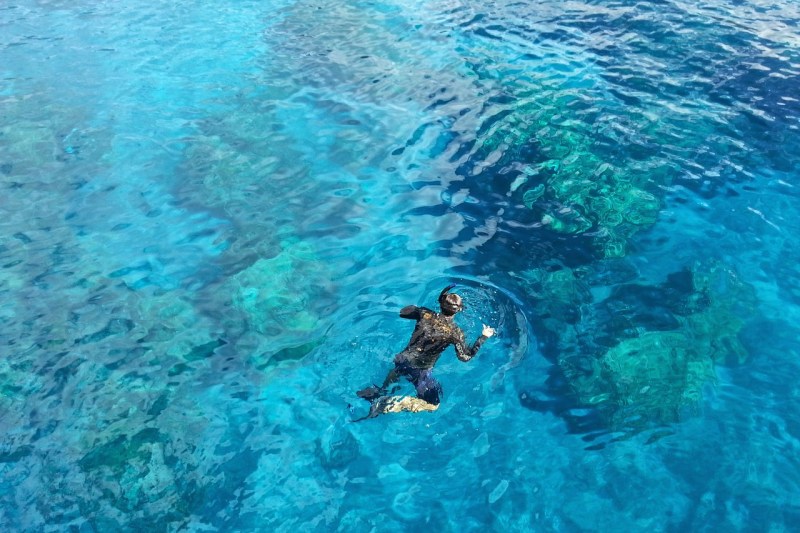 If you prefer to skip a flight but seek tropical waters, head for the Florida Keys. Dry Tortugas National Park is just about as far south as you can go within the continental U.S. and offers wonderful snorkeling options. This classic destination for white sand beaches, blue water, and underwater adventure remains a top pick. Some of the reefs near Dry Tortugas are thousands of years old and boast dozens of coral species. Some are even threatened coral species such as Elkhorn, so if you do go, be sure to practice caution. As always, avoid touching the coral or coming into contact with any wildlife at this national park.
John Pennekamp Coral Reef State Park
Key Largo, Florida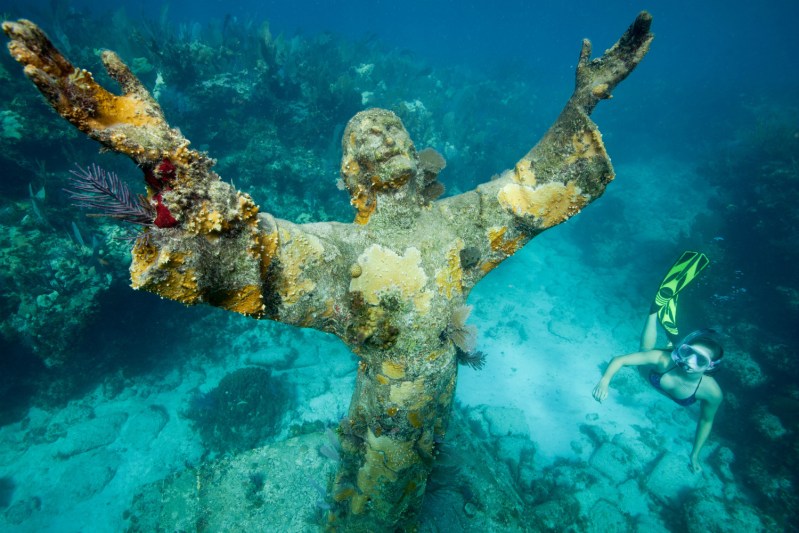 The only permanent underwater sculpture exhibit in the United States is located just off of Grayton Beach State Park, an impressive one-acre area that includes nine artificial reefs. Unfortunately, those sculptures that will become reefs are located in 58 feet of water and are only accessible by diving. However, those who still want to be wowed by underwater art should head to John Pennekamp Coral Reef State Park. There, snorkelers can see Christ of the Abyss, a 4,000-pound sculpture that's just 25 feet below the surface. Molasses Reef is also a must-see while snorkeling in this state park that covers 70 nautical square miles.
Acadia National Park
Bar Harbor, Maine
Another unusual but amazing snorkeling destination is the rocky coast of Acadia National Park in Maine. While you have to take extra care and precautions to ensure your safety due to strong currents and tides and wear a wetsuit to ward off the chill of the water any time of year, it is entirely possible to snorkel or dive there. The appeal is the wildly different set of flora and fauna you'll see when you get underwater. While tidal pools are incredibly diverse ecosystems, getting out into the water just offshore from those tidal pools opens up a larger area to see such incredible, interesting wildlife. Little Hunters Beach is a prime place to snorkel in Acadia. There, you can see copper sweepers, red sponges, and even moray eels. Book your National Park campsite here this summer.
Cinnamon Bay
St. John, Virgin Islands
Heading south of the continental U.S. again, Cinnamon Bay is another breathtaking snorkeling destination. Located inside the Virgin Islands National Park some 1,242 miles south of Florida, the U.S. territory offers easy access to snorkeling reefs. Cinnamon Bay is rather shallow, which means you can simply walk off the shore with your fins and mask and reach the reef without effort (or a boat). Of course, there are tons of tropical fish to marvel at, but since the cay is surrounded by the reef, you'll have plenty of space to follow them too.
Crystal River Preserve State Park
Crystal River, Florida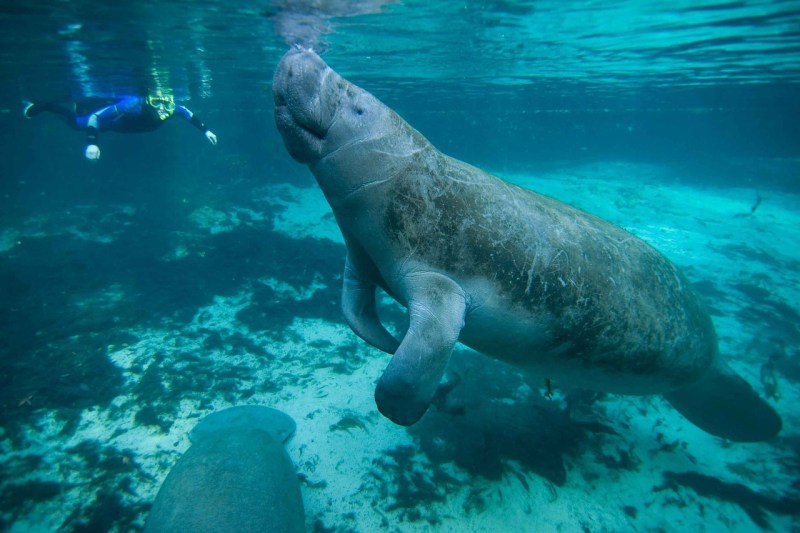 Located within an hour from Ocala, Florida, or 90 miles north of Tampa, Crystal River Preserve State Park is a unique snorkeling destination. The waters there are incredibly clear, which means you have a completely unobstructed view of the underwater inhabitants. Instead of swimming with fish, Crystal River is the home to tons of manatees, and snorkelers can actually swim with them. It's an unusual yet enthralling twist on classic snorkeling. Be sure to visit Three Sisters Springs to ensure you can see and take a dip with the manatees. Don't forget to take an underwater camera or even a waterproof case for your phone. There's no doubt you'll want to snap a few photos of the manatees.
Editors' Recommendations