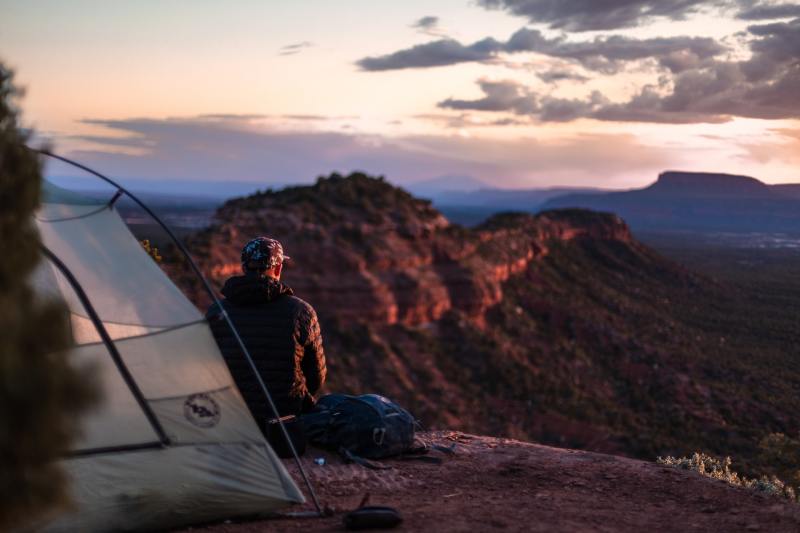 Warm weather is just around the corner in the U.S., and most of us are daydreaming of the return to outdoor "normal." If you're planning to hike, camp, kayak, or escape into nature at some point this year, you can expect company. Americans are heading outdoors in record numbers, and campgrounds and hiking trails around the country will be very busy. That's why now is the time to start booking your National Park campsite for this season. Here are the key dates to know for the most popular U.S. National Parks.
Related Guides
Acadia National Park
Maine's only National Park is among the top ten most visited parks in the country. Acadia's campgrounds open each year between May and October, with reservations possible up to three months in advance. For 2021, Blackwoods will open May 7 through October 17, while Schoodic Woods and Seawall will open May 26 through October 10. Bookings for all campgrounds are open now. Due to its wild popularity, Cadillac Mountain will require a day-use reservation for visitors from the middle of June through the end of October.
Glacier National Park
Many Glacier and Fish Creek are the only two campgrounds within Glacier National Park that will be bookable online this year. Visitors can reserve campsites up to six months prior to the date of arrival. New spots will be released online every morning at 10 a.m. ET. Sites at every other campground within the National Park will be available on a first-come, first-served basis this year. However, Rising Sun Campgrounds and St. Mary will remain closed for 2021.
Grand Canyon National Park
Reservations for North Rim and Mather Campgrounds can be made online six months in advance. Mather Campground will open all year, while North Rim will likely be open from May 15 through October 2021. Desert View operates on a first-come, first-served basis. The popular Phantom Ranch cottages at the bottom of the Grand Canyon use a lottery system with spots opening 15 months in advance. That means visitors should start thinking now about their vacation.
Great Smoky Mountains National Park
As the most popular park in the country, Great Smoky Mountains National Park sees more visitors each year than Yellowstone, Zion, and Rocky Mountain National Park combined. Campgrounds here can be booked online up to six months before arrival. Most of the park's campgrounds open in April and close by Halloween. Smokemont and Cades Cove remain open all year and are worth a look for last-minute bookings if everywhere else is full.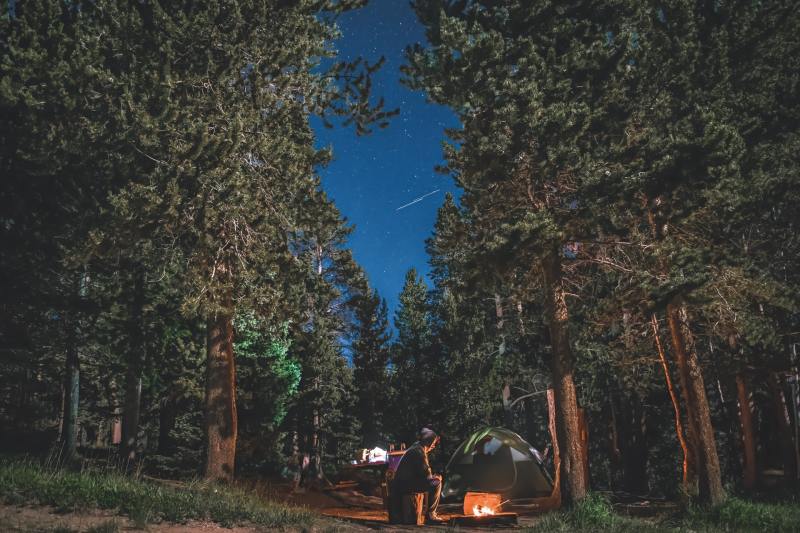 Rocky Mountain National Park
After overcoming a few hurdles with its new online booking system, Rocky Mountain National Park's wilderness camping permits are now available for the 2021 camping season (May through October). Car campers can book spots at Moraine Park and Glacier Basin — both of which open May 27. Timber Creek and Longs Peak are only available on a first-come, first-served basis.
Yellowstone National Park
Yellowstone is wildly popular, and, due to a shorter tourist season than many other National Parks, the campgrounds here fill up fast. Starting March 24 this year, Slough Creek, Mammoth, and Pebble Creek will be bookable online up to six months in advance. Approximately 40% of all sites will be reservable on Recreation.gov, with the remainder available first-come, first-served. The other campgrounds are private and accept reservations 12 months in advance. They'll be open to reservations starting May 1.
Yosemite National Park
Booking a campsite at Yosemite is notoriously difficult. On the 15th of each month, the Park Service opens up blocks of sites a month at a time, five months in advance. Sound complicated? You're not alone. The good news is that a few of the park's campgrounds — including half the sites at beautiful Tuolumne Meadows Campground — are all first-come, first-served. So, even if you can't snag a reservation, showing up early could be all you need to secure a site. Just note that most of these spots fill by midday.
It's also worth noting that regular cancellations, even during peak season, mean new spots become available all the time. So, if you have your heart set on a park within a specific time frame, be sure to check that park's reservation system often. You never know when you might get lucky.
If heading to the National Parks isn't in the cards for you this year, check out the best ways to visit national parks virtually from the comfort of your own home.
Editors' Recommendations