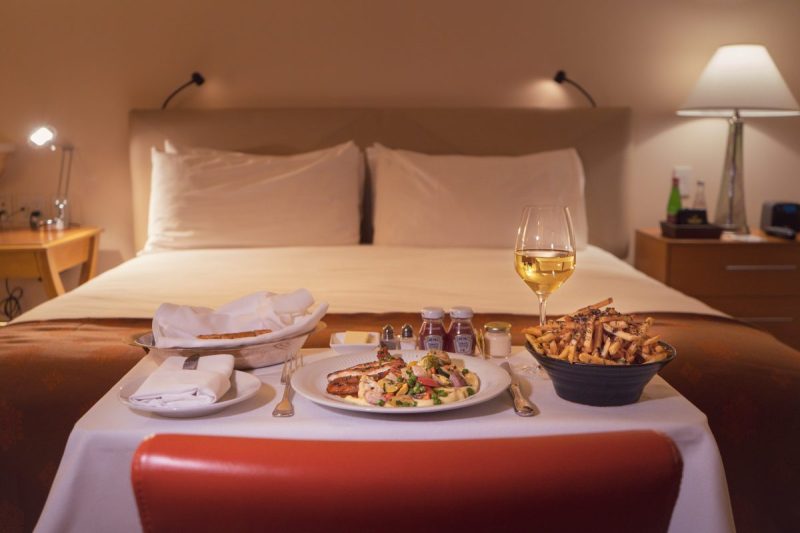 What do you look forward to ordering from hotel room service when you get to your room? Most people go for the same things they would get in a restaurant. Some splurge because they're on vacation, so why not? But there are room service orders that would make anyone scratch their head… like when people come up with the strangest Starbucks orders that make baristas publicly ask everyone to stop ordering them. There are good — but crazy — requests people have made once they're in the sanctity of their hotel room, and Hotels.com's inaugural Room Service Report has the details. See if you would order any of them.
The requests that could be weirder
Shakshuka without eggs
This one is actually not that bad. This request gets a pass.
Bison
A little out there as far as meat requests go, but it's not like they ordered ostrich. Bison burgers are popular, so we're not grossed out by this one.
Omelet without egg whites
This one is not that bad, either. People order egg-white-only items, so why not the other way around?
A rice bowl, but make it for a doggo
Well, at least you know the dog is getting fed.
Cockle popcorn
This dish might sound weird, but it looks pretty good. We would look for this at a good seafood restaurant.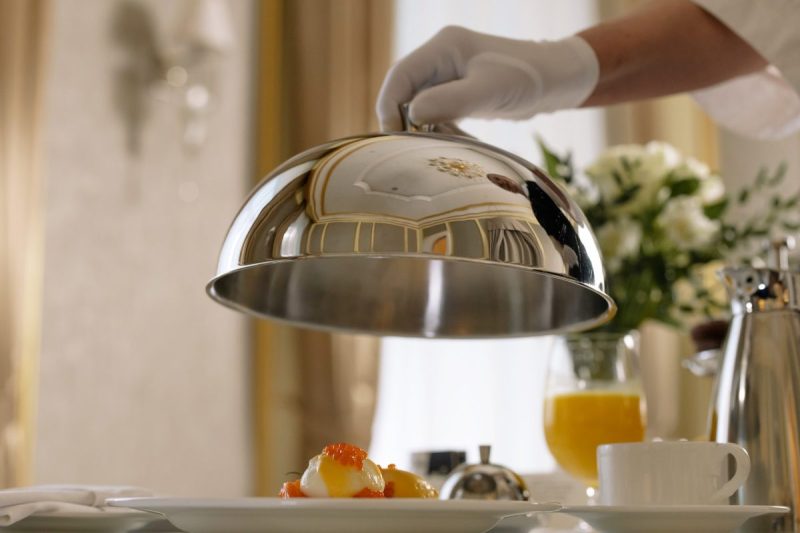 The ones that have us tilting our head in confusion
Blowfish
This order is way too risky, so it's a hard pass.
To cook a raw fish brought by the guest
Someone brought raw fish for the hotel to cook for them the way they wanted it. Yes, that one raises eyebrows.
Melted ice cream
Maybe the person had a tooth sensitivity issue, likes ice cream, but couldn't eat it cold. Getting weirder.
Boiled bottled water
Are they drinking this straight? Is it for tea? Do they worry about what's in the regular water? While this is odd, we have follow-up questions.
Diet water
Did they mean fitness water? If so, that's not a cause for concern. If actual diet water exists, we need to see a label.
Hotels specifically cater to strange and unusual requests
There are hotels that know people will pay good money for unique experiences. There is a market and an audience for everything, and certain hotels are capitalizing on that.
Remember The Plaza Hotel from Home Alone 2 in New York? If you stay there, you get the Kevin McCallister ice cream experience for $300.
From personal LEGO butlers to a brewery and hotel duo with a beer fridge in the bathroom to an in-room Royal Philharmonic Orchestra performance, if you live for experiences, there is a hotel where to order it right to your room.
We'd take any of those experiences over that list of unusual room service requests. A few of them don't sound that bad, but some seem like there might be an explanation to the order that got lost in translation. You never know what someone will order when behind closed doors. Thankfully, there are those who don't mind spilling the tea.
Editors' Recommendations