As the old saying goes, life happens. Even the most experienced travelers occasionally forget to pack everything they need. Especially when we're busy multitasking and juggling other work and life duties, we might forget some things. This is why it's important to have a travel essentials checklist, regardless of if you're a veteran globetrotter or a novice traveler.
A checklist will not only keep track of your belongings, but it can also reduce the likelihood of forgetting to pack key essentials while overpacking items that may not be as necessary. Whether you need to prepare for a big business trip or you want to simply enjoy every second of your once-in-a-lifetime adventure to your favorite destination, we understand how stressful it can be to devise the right packing strategy. This is why we have our travel essentials checklist to make your packing easier.
Luggage
Travelpro Roadtrip 30-inch Drop-Bottom Rolling Duffel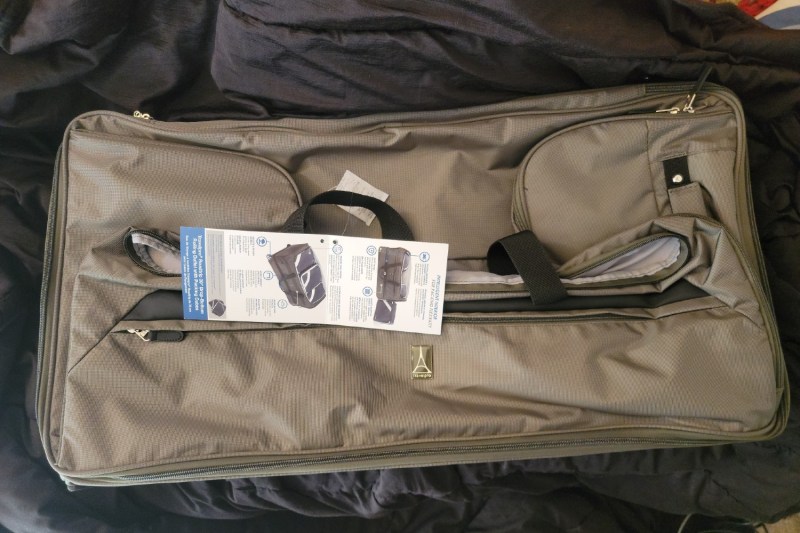 Every so often, it happens: We start packing, and we freak out as we worry whether everything will fit and whether you'll make your bag too heavy. If you're a frequent flyer, you probably value a suitcase that's durable, flexible, full of space for you to fit everything you need, and light enough to help you stay under most airlines' 50-pound weight limit.
If you need the space of a duffel bag, the organization of a compartmentalized bag, and the convenience of a rolling suitcase, Travelpro has given us the best of all worlds with the Roadtrip Rolling Duffel. This incredibly versatile piece of luggage comes with three 10-inch packing cubes to use in the main duffel compartment, an extra zippered storage compartment below the duffel compartment, and zippered pockets on the sides for even more storage. The wheels on the bottom are specially designed for a sturdy and smooth roll, while its polyester exterior is designed to resist water, stains, and abrasions.
Away The Bigger Carry-On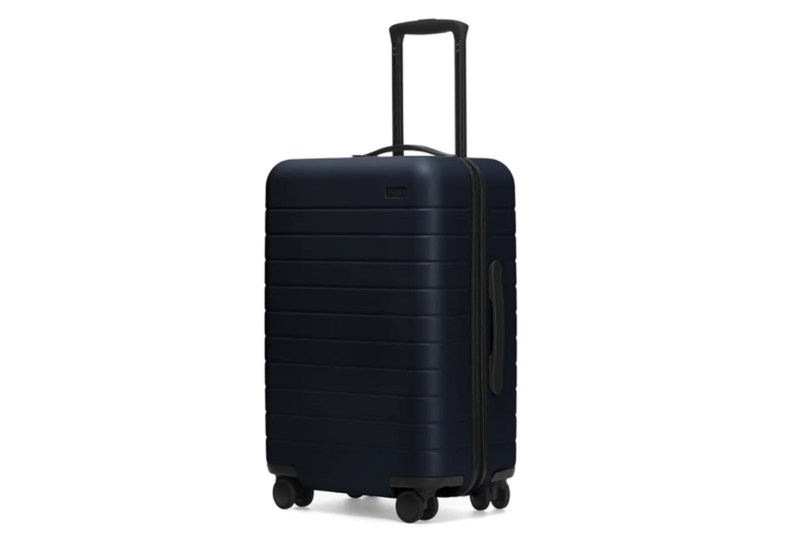 Choosing the ideal carry-on comes down to caring for your own personal needs. Whether you need it as a supplemental suitcase to your checked luggage or as a carry-on that functions as your primary bag, the Away Bigger Carry On Spinner is up for the challenge. It's perfect for weekend getaways, and you can use it as your primary luggage on business trips. It features 360-degree spinner wheels, a removable battery to charge your phone, and an integrated TSA combination lock.
Toiletries and Grooming
mDesign four-pocket travel bag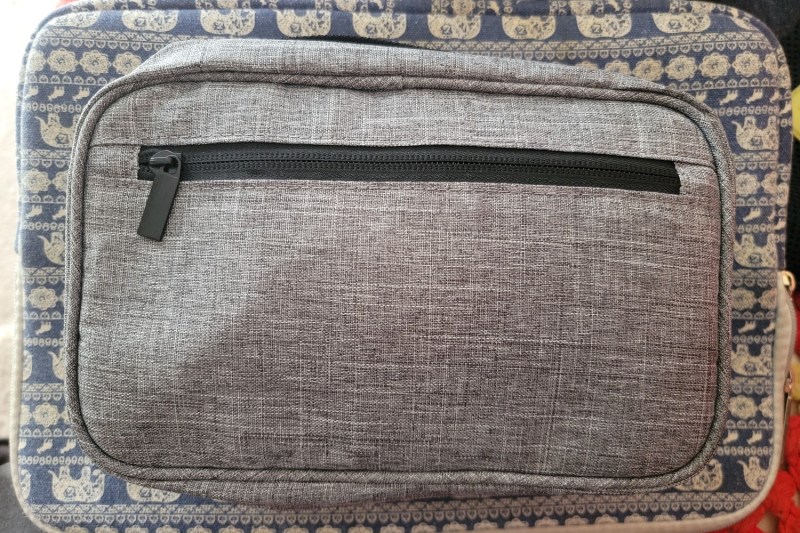 We've all been behind that person in the security line who takes forever removing items from their carry-on. Was it inexperience, or was it a lack of organization? Whatever the case, don't be that person. Get organized, and you will be the envy of fellow passengers and TSA agents alike.
While mDesign bills this four-pocket bag as a travel electronics bag, we've also found it useful as a very well-organized toiletries bag. It's made with durable and rip-stop polyester fabric, and it has two-way zippers that feature easy-grip, silicone pull. It's very flexible, and it can handle just about anything you need it for.
Dr. Tusk Natural Charcoal Deodorant
Dr. Tusk knows how to deliver high-quality grooming products that are good for you and good for the planet. That's why we like to keep Dr. Tusk's Natural Charcoal Deodorant handy in our suitcase. Not only do we love the Burmese sandalwood and bergamot scent, but we also appreciate Dr. Tusk's proprietary blend of hemp and caffeine to fend off the stench of body odor all day. Even better, it comes in a convenient tube that's easy to slip into your luggage.
Henry Rose Travel Spray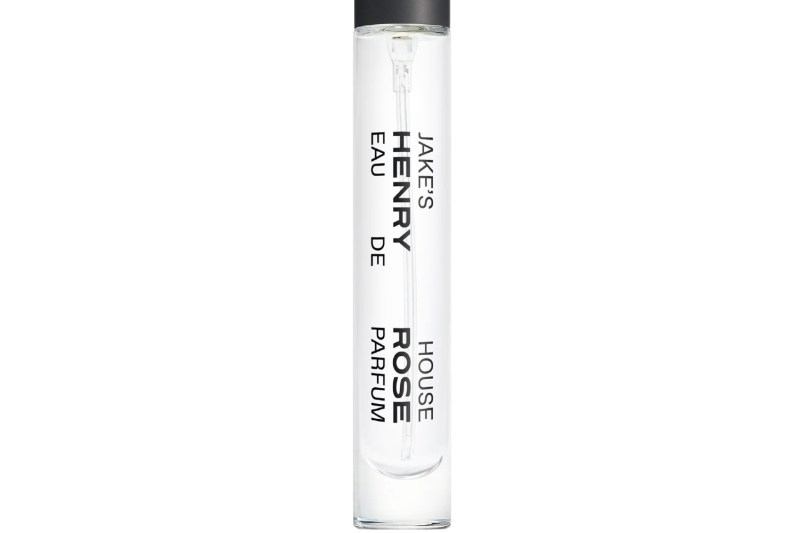 As Henry Rose founder Michelle Pfeiffer says, "You shouldn't have to sacrifice quality for safety." Now that Henry Rose offers eight milliliter (or 0.27 ounce) travel size bottles of their top fragrances – including our personal favorite "Dark Is Night", and the refreshing "Flora Carnivora" – you can enjoy the finest non-toxic and eco-friendly scents wherever you go. Whether you need to prepare for some critical working dinners on your business trip or a big night out during your romantic getaway, Henry Rose has you covered with scents that make every occasion a little more special.
Cardon Travel Skincare Set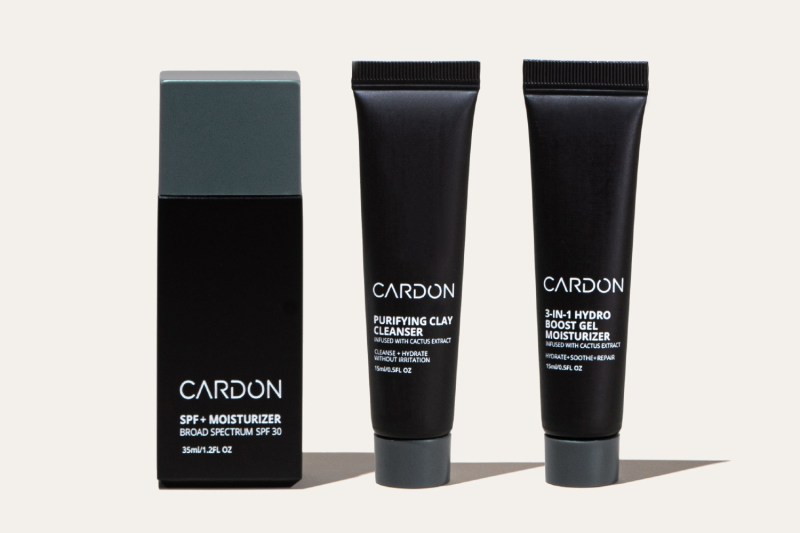 If you worry about missing out on necessary skincare during your trip, then Cardon has what you're looking for. With a convenient tube of SPF 30 moisturizer, a mini-tube of purifying clay cleanser, and a mini-tube of their three-in-one hydro boost gel moisturizer, Cardon's Travel Skincare Set ensures that you won't have to neglect your skin while you're traveling. With non-toxic and natural ingredients, industry-leading innovation, and incredible ease of use, Cardon's travel set makes it easy for you to keep looking and feeling your best.
Comfort
MLVOC Travel Pillow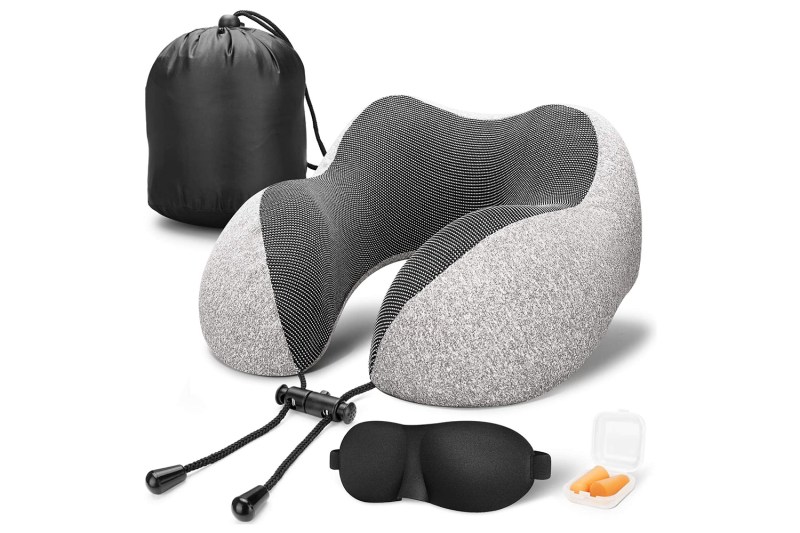 The more you travel, the better you get at packing the essentials that cater to your specific needs for surviving – and thriving – during long flights. train trips, and car rides. This travel pillow kit comes with a contoured eye mask and earplugs, which help you enjoy more comfort during your trip.
Loop earplugs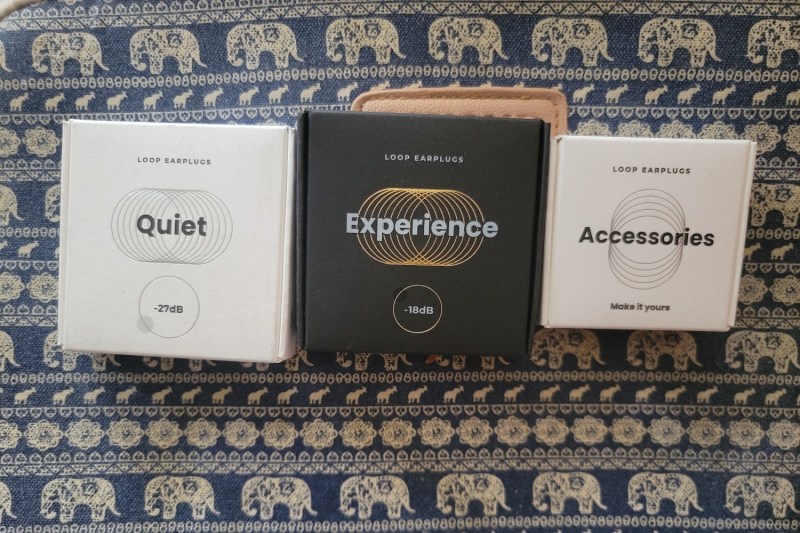 If you need more heavy-duty ear protection and noise cancellation, Loop hears you. If you'd rather not hear the mayhem on the airplane, pop on a pair of Loop's Quiet earplugs for the ultimate sound of peace and quiet. They're ergonomically designed for maximum comfort, they're easily washable and reusable, and you don't even have to charge them or insert a battery in order for them to work. They're also backed for a lifetime warranty, so Loop can also give you some much needed peace of mind.
Bose QuietComfort 45 Smart Headphones
In case you don't want absolute quiet during your flight or train ride, noise-canceling headphones can help you tune out the unwanted distractions while tuning into your favorite album, a brand-new podcast, or that new show on HBO Max that everyone's talking about. Bose Noise Canceling headphones are among our top favorites due to their premium sound quality and great feel. The Bose QuietComfort 45 Smart Headphones are over-ear headphones that will ensure comfort and top audio quality.
Footwear
Sans Matin – The Eduardo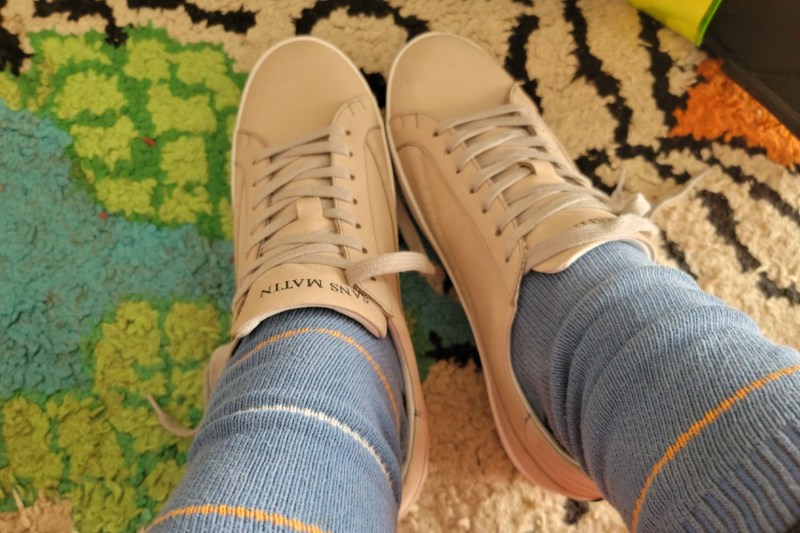 Since shoes literally carry you every step of the way, it's important to pick the right shoes that can help you survive nearly any occasion when you're packing for a trip. Sans Matin's Eduardos easily fit this bill: They look quite chic, they're sturdy enough to handle everything from a hike up the mountain to a walk through a souk, and they're shoes that make you feel good inside and out. The Eduardos are ethically handmade in Colombia with locally sourced premium leather, a triple-layered footbed for extra comfort, a white outsole with 60 percent natural tree rubber, and an elegant sandy-colored design that makes these shoes great for your itinerary throughout the day.
Rainbow Double Layer Classic Rubber 2.0 Sandals
You know what they say: Life's too short to hurt your feet while wearing flimsy flip-flops. We've made the mistake of packing supermarket flip-flops for trips in the past, and we've since learned the value of utilizing sandals that are designed with feet in mind. Rainbow has excelled in making sandals that feel good and last long, so the extra investment will really pay off once it becomes clear that you won't have to chuck these sandals after one trip. We especially like the Rainbow Double Layer Classic Rubber 2.0 with targeted arch support, slip protection on the top sole and the bottom, and one-inch, double-stitched, and rubber-filled jacquard nylon straps that hold together no matter where you wear them.
Rain Gear
Patagonia Men's Calcite Jacket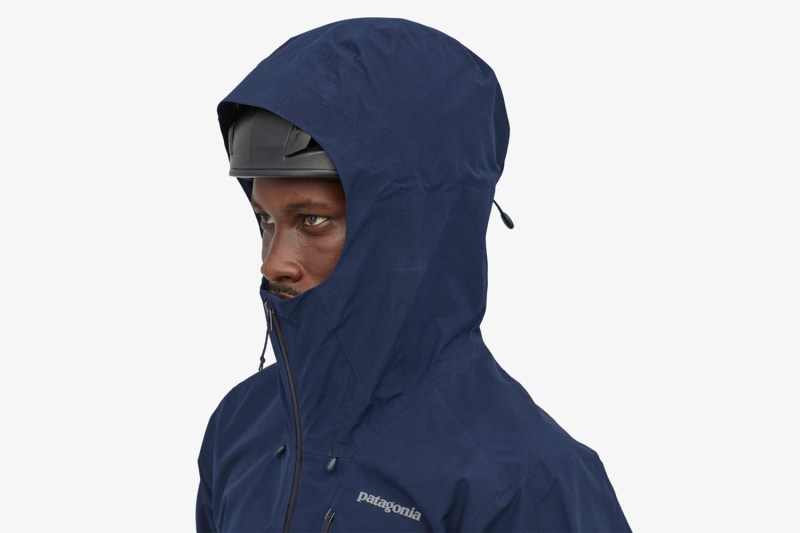 Nothing can ruin a long-awaited trip more than being caught by surprise by Mother Nature. Even if you think you're in for a dry trip, that doesn't mean rain can't (or won't) pour onto your itinerary. Purchasing a premium rain jacket will pay dividends for years to come as you defy the elements without a single worry. While there is an endless array of options, the Patagonia Calcite line is our pick for rain jackets that are both stylish as well as functional.
Sunglasses
Ray-Ban 2132 New Wayfarer Classic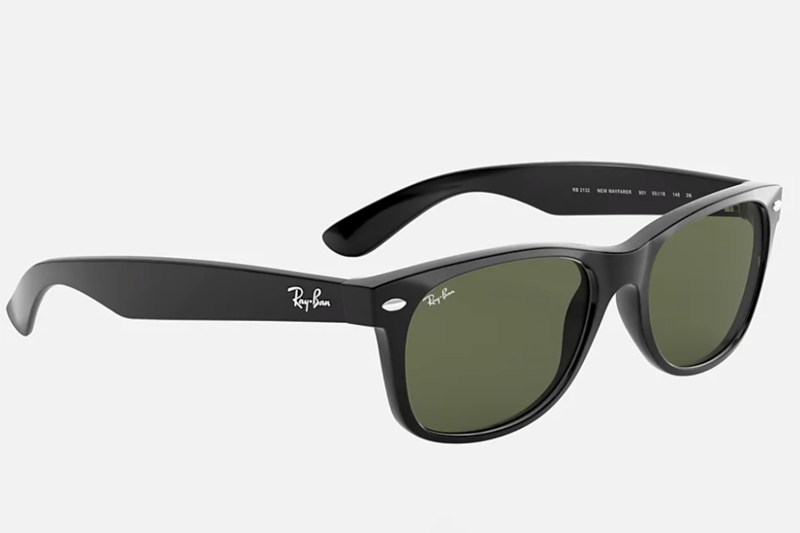 There are several schools of thought when it comes to sunglasses and travel. You might ask yourself, "Should I just carry cheap sunglasses in the event that I lose them or break them while traveling?" With that being said, premium sunglasses can enhance your experience with better vision. Whether your trip involves fishing, high-altitude destinations, long driving, or spending any time on the water, high-quality lenses help improve visibility and clarity. It's best to opt for polarized lenses for UV protection. These Ray-Ban Wayfarers protect your eyes and help elevate your look.
Power
Goal Zero Sherpa 100PD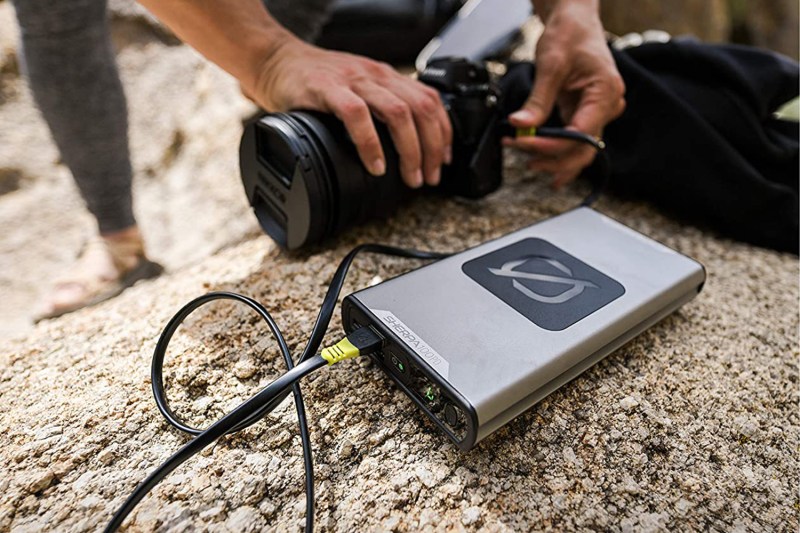 Perhaps the only thing worse than being without connectivity is searching for a power source when our phone's battery runs low. Portable power banks such as the Goal Zero Sherpa 100PD are ideal for traveling, as their streamlined design fits in any carry-on. In addition to keeping your phone charged, it will keep your other USB-C devices (including notebook computers) powered.
Connectivity
Skyroam 4G Wi-Fi Hotspot

Let's face it, many of us habitually take our phones and tablets with us everywhere. But when we're hit with the reality of roaming charges, limited network availability, and even the possibility of having to switch out our SIM cards, our smart devices don't look so smart any more. Thankfully, Wi-Fi hotspots like SkyRoam provide reliable internet in over 130 countries.
Tracking
Tile Mate and Slim Combo (four-pack)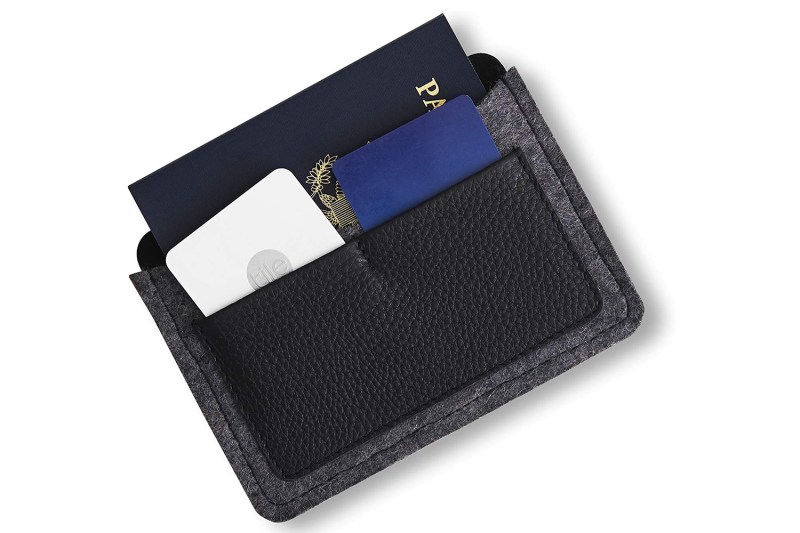 If you want to keep tabs on all your things, a GPS tracker like Tile's works great on your essential items such as your wallet, keys, passport, or travel bag. Phew, that's one fewer thing to worry about!
Safety
Spot X Satellite Messenger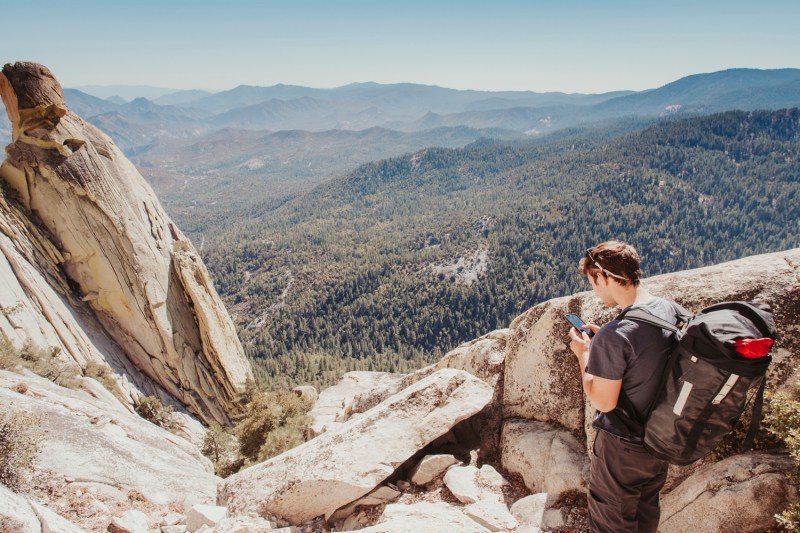 Before satellite phones and two-way satellite messengers, family and friends had to wait until those who were off the grid emerged from their wilderness adventures. The SPOT X device allows your loved ones at home to follow your progress. In the event of a life-threatening situation, they can simply press the S.O.S. button and communicate directly with emergency services.
Free and low-cost COVID-19 tests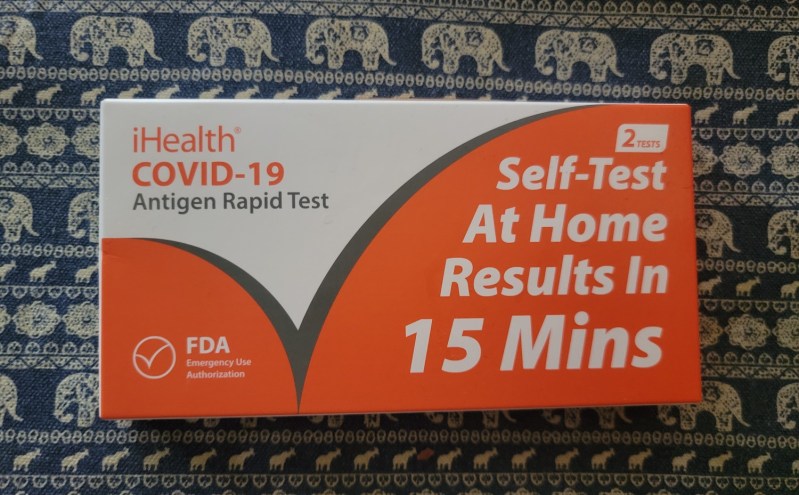 If you've ever thought about getting tested, now's the time to act. It's easier than ever… And it may even be free! Though the U.S. government unfortunately ended its free rapid-test kit home delivery program this past summer, low-cost and no-cost COVID-19 tests are probably still available in your community. Not only do CVS, Walgreens, and Quest Diagnostics continue to provide COVID-19 tests at many of their locations across the U.S., but you may have additional options in your area – such as community health centers and independent pharmacies.
Hydration
Aquasana Stainless Steel Insulated Clean Water Bottle
With more airports offering water refilling stations, we have even fewer reasons to buy overpriced single-use plastic water bottles at the airport stores. Reusable water bottles are a great way to keep hydration close at hand while reducing your individual dependency on plastic water bottles, and they ensure your water stays colder longer.
Aquasana's stainless steel water bottle has a built-in filter that can remove up to 99 percent of bacteria, lead, chlorine, cryptosporidium, and giardia from tap water. Even better, this one BPA-free insulated stainless steel bottle with one patented high-tech filter can replace over 600 single-use plastic water bottles.
Nutrition
Patagonia Provisions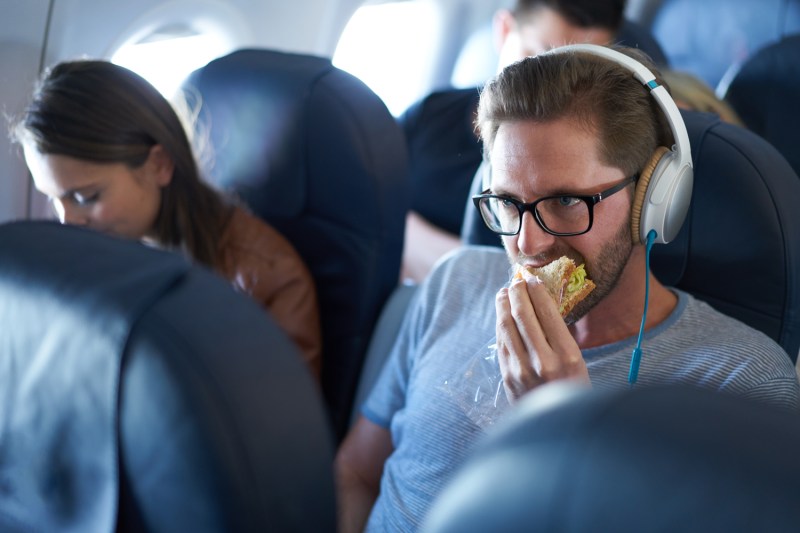 Traveling may provide the perfect excuse to splurge on some cheat meals, but sooner or later reality catches up with us. Carrying an assortment of nutritional options can also provide the right snack for your dietary needs. Looking for a little more variety, Patagonia Provisions has a lineup that includes buffalo jerky, smoked salmon, and fruit bars.
Why use a travel essentials checklist?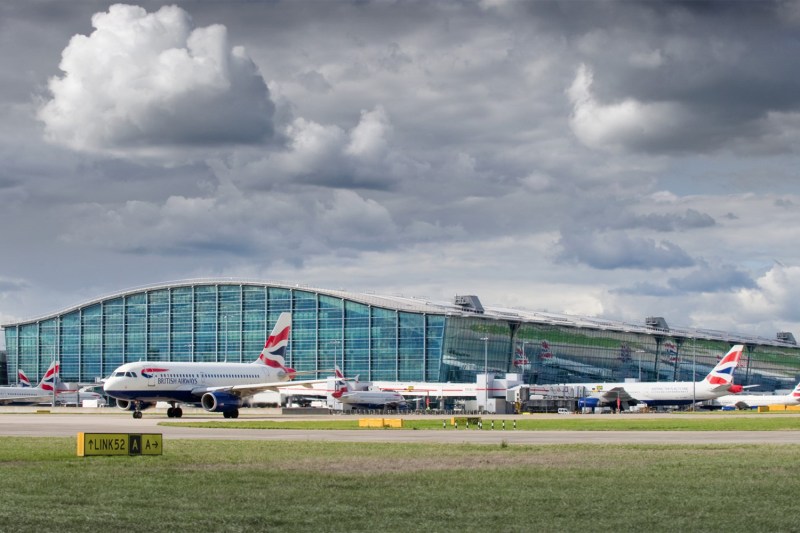 A checklist of travel essentials can help you prepare for any and every type of trip, from a weekend road trip to an overseas flight. Feel free to mix and match depending on the particulars of your adventure. A travel essentials checklist will ensure that you keep track of what you need to pack. This way, you can spend less time stressing about your trip and more time enjoying the thought of where you'll be heading next.
We hope you've found this guide helpful, and we invite you to stay with us a little longer for more help planning out your next trip. For more inspiration, check out our how-to guide for packing your bags like a pro, the best suitcase for every travel situation, and the top destinations for digital nomad remote work. With that said, it's time to get packing and get ready for more travel!
Editors' Recommendations