For most Americans, long-distance and international travel hasn't been a possibility for more than a year. It's no surprise that 2020 was the year of the road trip and local staycations. Most experts agree that road trips are the most socially conscious and socially distant form of travel right now. So it makes sense that so many folks chose to shake off the quarantine blues with an open-road adventure. With more places opening up as more and more people are vaccinated, you can now book a lot of fun destinations for your road trip.
While planning a road trip, you should take precautions to make your trip as safe and responsible as possible. So before you pack your road trip essentials and gas up your road trip car, check out this guide — we've outlined some things to consider with resources, links, and suggestions for planning the perfect socially distant road trip in 2022.
Find Out What's Open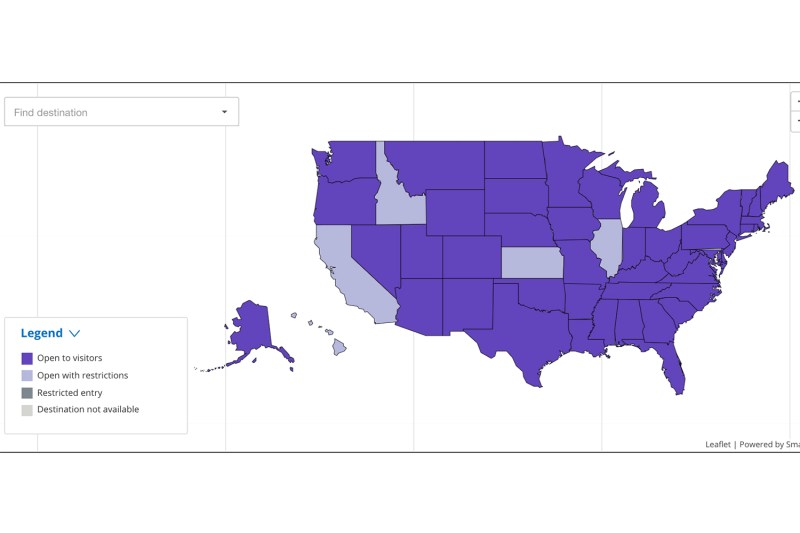 Before you start mapping out a route, it's important to figure out where you can actually go right now. States are continually updating their mask mandates, travel policies, and restrictions for out-of-state travelers. This interactive map from United Airlines lists the latest travel policies by state. None are completely closed to leisure travelers, but that could change based on the ebb and flow of COVID-19 cases. Nearly 20 states are open with entry requirements, and it's important to know what those are if you're planning on a visit.
Research Your Destination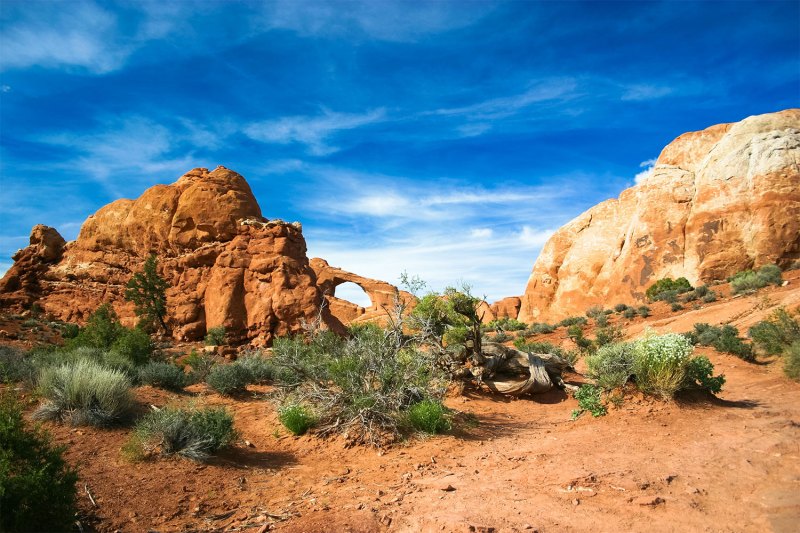 Spontaneity is part of the enjoyment of road tripping. Amid this pandemic, however, you can't just wing it. Right now, planning is critical, and it is best to know the best road trip routes in the U.S. for you to maximize your time in the great outdoors. Also, if your mind is made up on visiting a specific destination, call ahead or check that state's official government website to learn about any local travel restrictions. If you're passing by a national park, it might not be accessible or open. Some national parks in the U.S. are only open during certain seasons so be sure to check for the latest information before traveling.
Some states require mandatory quarantine periods of up to two weeks, while others have none at all. The CDC links to the health department websites of every U.S. state and territory.
Shop for a Great Deal First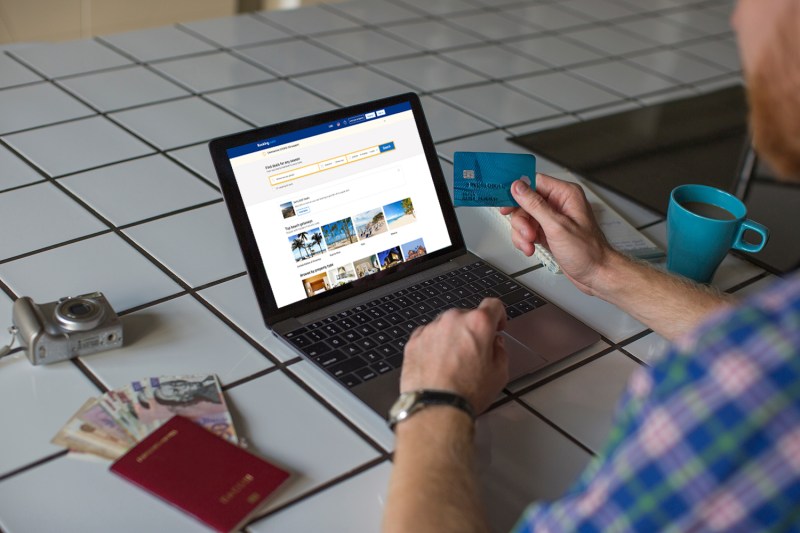 If affordability is key and where you go isn't as important, start planning your trip by shopping the best travel deals first. Metasearch engines like Booking.com, Hotels.com, Kayak, and Expedia are already offering deep discounts of 20% or more on hotel stays this year. Most travel sites and booking engines have relaxed their cancellation policies or even offer "Book Now, Pay Later" options. Be sure to read the fine print and know what your options are if you're forced to reschedule or cancel your road trip plans. Investing in travel insurance with a generous, coronavirus-friendly cancellation option isn't a bad idea either.
Consider Skipping the Hotel Stay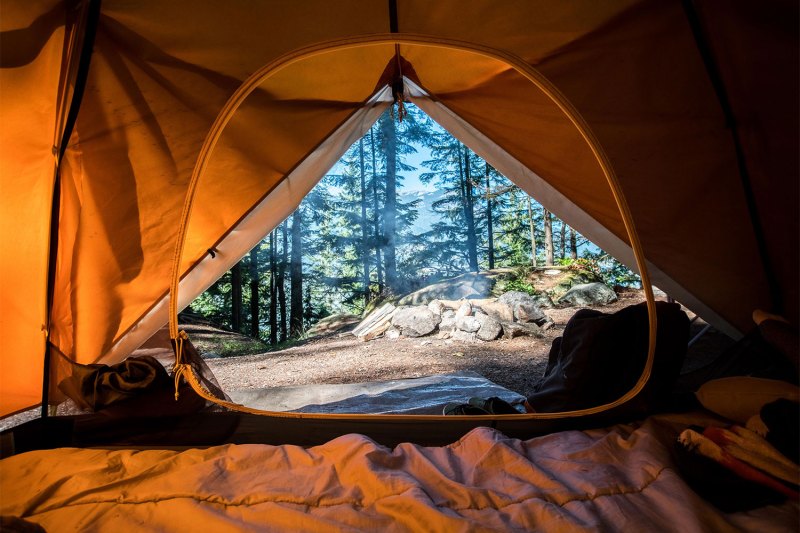 Most hotels have promised CDC-approved deep-cleaning protocols in their rooms and common areas. But consider skipping the traditional hotel stay entirely. Now is the perfect time to go camping. Official campgrounds are busier now than ever, so if campsites are full at your destination of choice, dispersed camping is a great, free alternative. If you plan it right, you can find plenty of privacy, solitude, and some of the best views in the country. For a convenient, all-in-one alternative that includes both transportation and accommodations, check out peer-to-peer RV rentals through RVshare or Outdoorsy.
Pack a Pandemic "Survival" Kit
Even if you're only leaving the house once a week, you've probably already built up something of a coronavirus survival kit over the last year. Basics like hand sanitizer, disinfecting wipes, neck gaiters, and cloth face masks are no doubt in your arsenal. Plan to stock up on all of it, bringing enough to keep you and your family and friends safe during your socially distant road trip.
To keep your hotel stays extra safe along the way, consider packing additional cleaning products like rubbing alcohol and a bleach mix in a chemical-resistant spray bottle. If there's room in your car, a portable air purifier and a small, handheld vacuum cleaner wouldn't hurt. Make sure you're extra prepared with a proper car emergency kit (one that includes the obvious necessities like a jack, jumper cables, spare tire, etc.) and a compact first aid kit, too.
Stock Up Before You Go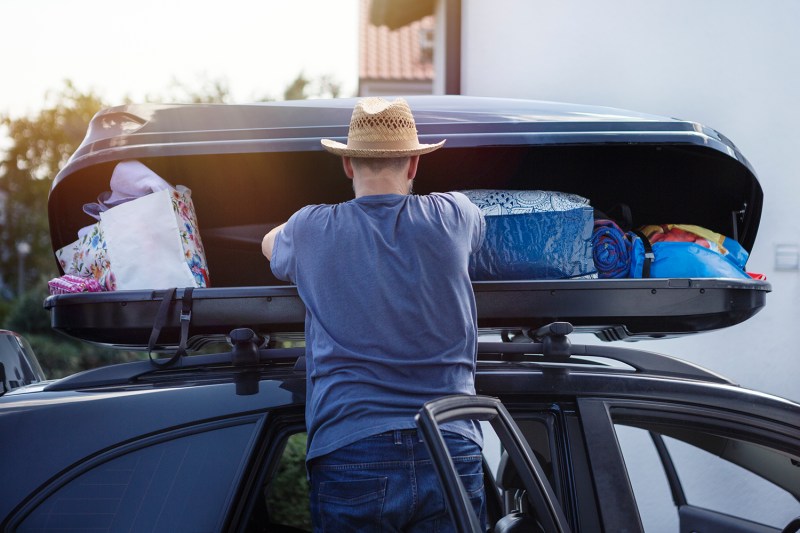 Limiting the number of shopping trips — and therefore the number of people you interact with — is one of the easiest ways to protect yourself right now. In addition to a survival kit, stock up on other essentials before you go. Make one big trip to gas up and grab road trip snacks, groceries, and booze before heading out. That way, you're not making unnecessary stops along the way. If you're planning on making road trips a thing for you and yours, consider investing in a rooftop cargo box. The best roof racks are lockable, versatile, and provide tons of extra storage space.
Disinfect Your Car Thoroughly and Often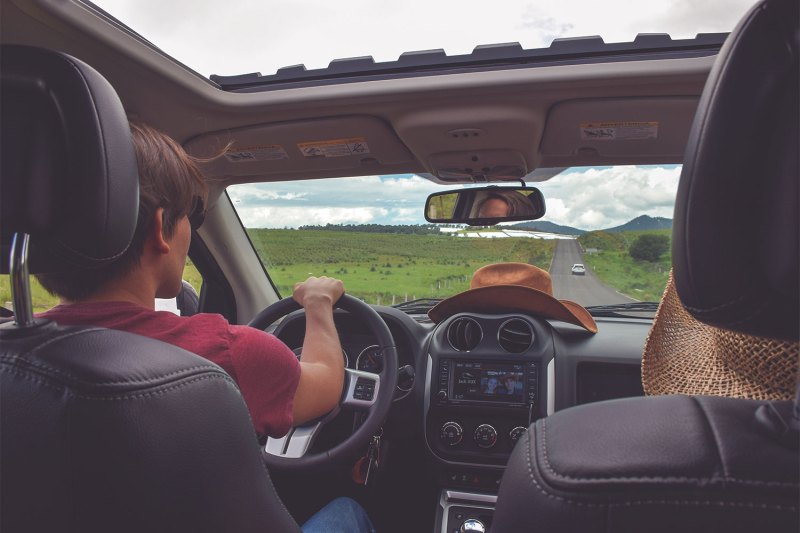 Before you leave, give your car a thorough wipe-down from top to bottom. Take the opportunity to vacuum it, too. Unless you're picking up wayward hitchhikers or valeting your car along the way, you and your family will likely be the only ones touching the inside of your vehicle. Still, even on a weekend road trip, every surface will get touched a lot — and every one of those contacts is an opportunity to spread germs. Make good use of that pandemic survival kit by disinfecting your ride thoroughly and often. Pay particular attention to high-touch areas, including door handles (inside and out), seat belts, the steering wheel, cup holders, USB ports, turn signals, and every knob and switch. Sure, it's tedious, but it's better to keep your car clean for a more comfortable trip.
Understand Your Health Insurance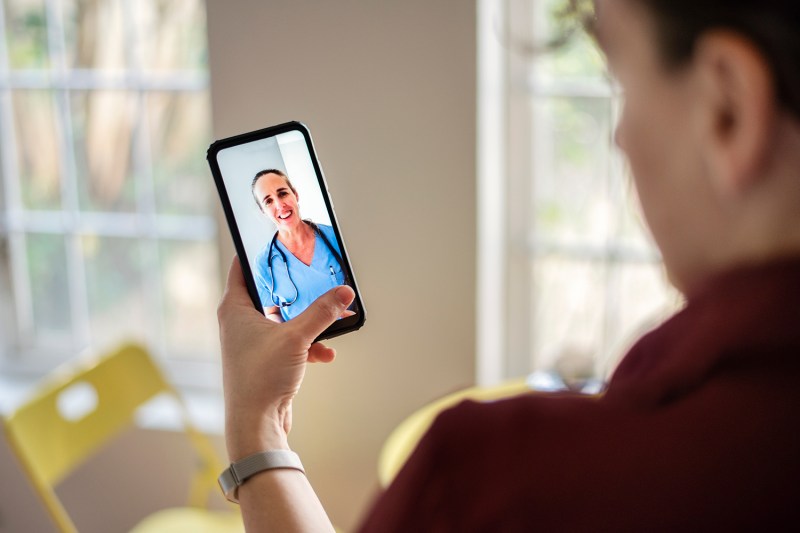 Reading insurance documents is hardly a fun part of travel planning. But it's crucial to understand your coverage in the event that you or your family gets sick on the road. Walk-in and emergency room visits aren't always covered — or not always completely covered — if you need out-of-network medical treatment. It's worth getting on the phone with your insurance provider and talking with a rep to know your options.
Lastly, don't forget to have fun! It's easy to feel overwhelmed by having to overprepare right now. But once you hammer out your road trip routine, it'll no doubt become second nature.
If you're looking for inspiration, stay tuned to The Manual's Travel column for staycation getaway options close to home.
Editors' Recommendations