Most air purifiers are clunky and you spend more time trying to hide them in your décor than showing them off front and center. But luckily for us, companies have gotten wind of the need for sleek, modern purifiers. Whether you're in the market because of pollution, smoke, or just your own ability to burn toast every single time, these are the best air purifiers to keep your space breathable without making you want to shove them in a corner.
NuWave OxyPure Large Area Smart Air Purifier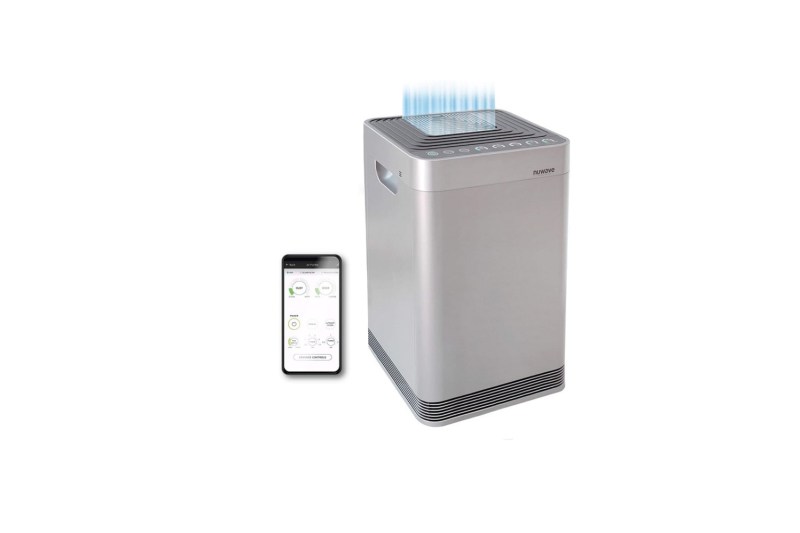 Don't you hate it when you wake up with allergies? Get better sleep with the help of the NuWave OxyPure Large Area Smart Air Purifier, which eliminates pollutants and allergens that irritate your sinuses. It has a Bio-Guard and Ozone Emission Removal filters that can last 20 years, so you're sure to have long-lasting use out of this item.
LG PuriCare Air Purifier Round Console
LG's PuriCare purifier is a conversation piece with some pretty impressive functionality to boot. A red, yellow, or green indicator light lets you know how polluted your indoor environment is, and a special "turbo mode" can tidy up your breathing space in a speedy 30 minutes if company is on their way over.
Dyson Pure Cool Link TP02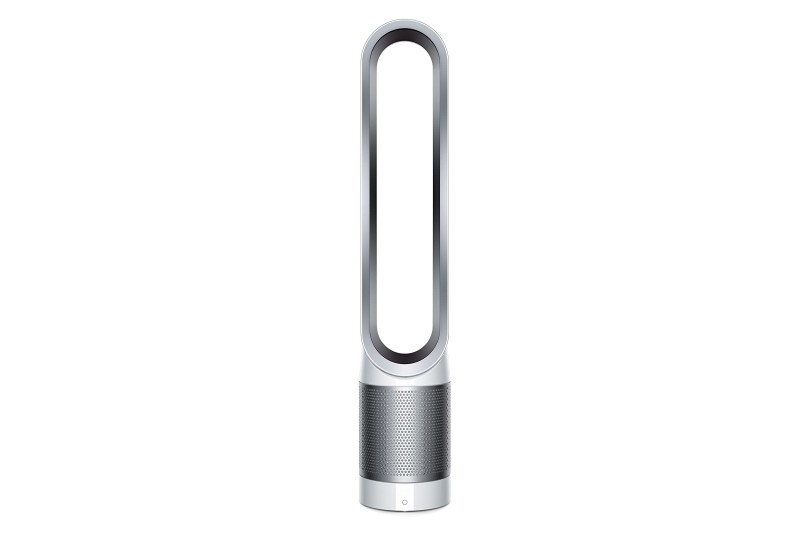 Dyson's Pure Cool Link TP02 sports dual functionality as it is able to deliver as an air purifier and as a fan that can keep you cool through the summer. Its HEPA filter guarantees removal of up to 99.97% of allergens and pollutants as small as 0.3 microns such as pollen, dust, mold spores, bacteria, and pet dander. And when connected to Wi-Fi, it can be used with Alexa and the Dyson Link app to send real-time air quality reports to your smartphone as much as it enables you to control it remotely.
BISSELL air320 Smart Air Purifier
Improve indoor air quality with the BISSELL air320 Smart Air Purifier. It features a three-stage filtration system with a fabric pre-filter, an active carbon filter that can clear gasses including odors, and a HEPA filter that can capture 99.97% of particles as small as 0.3 microns. You'll have no issue sleeping with this air purifier as it makes for whisper-quiet operation even while its automated CirQulate system adjusts to an appropriate fan speed.
Ionic UV Electrostatic Air Purifier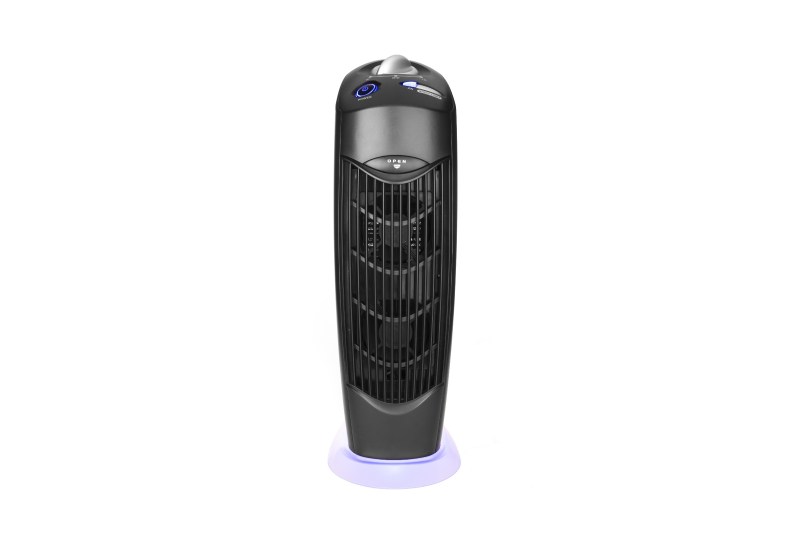 The Ionic UV Electrostatic Air Purifier can be trusted to eliminate airborne pollutants such as bacteria, dust, and odors with its electrostatic plate, UV light, and active carbon filter. It also provides active oxygen while being extremely quiet and energy-efficient.
Winix 5500-2 Air Purifier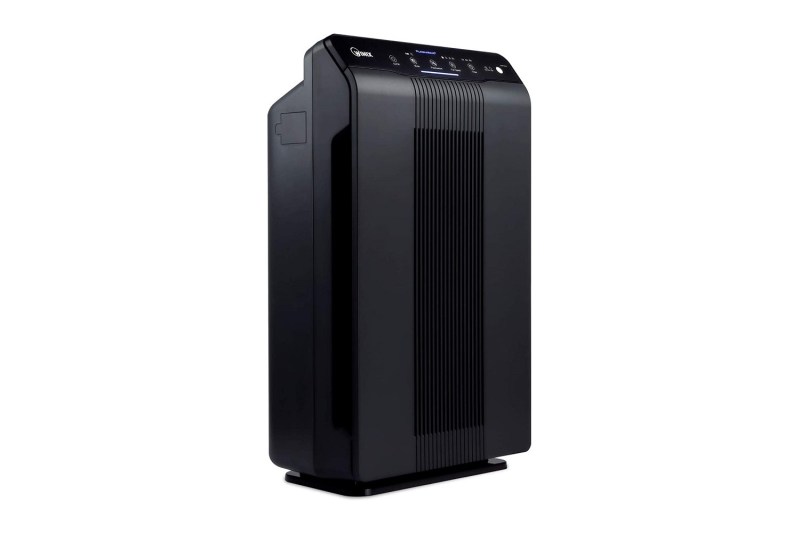 Compared to other HEPA air purifiers, this Winix model has a PlasmaWave system which permanently filters out and breaks down allergens, odor, and harmful chemical vapors to keep your home safe. It also has a smart sensor that automatically adjusts the fan based on a room's air quality.
Germ Guardian Pluggable Air Purifier & Sanitizer GG1000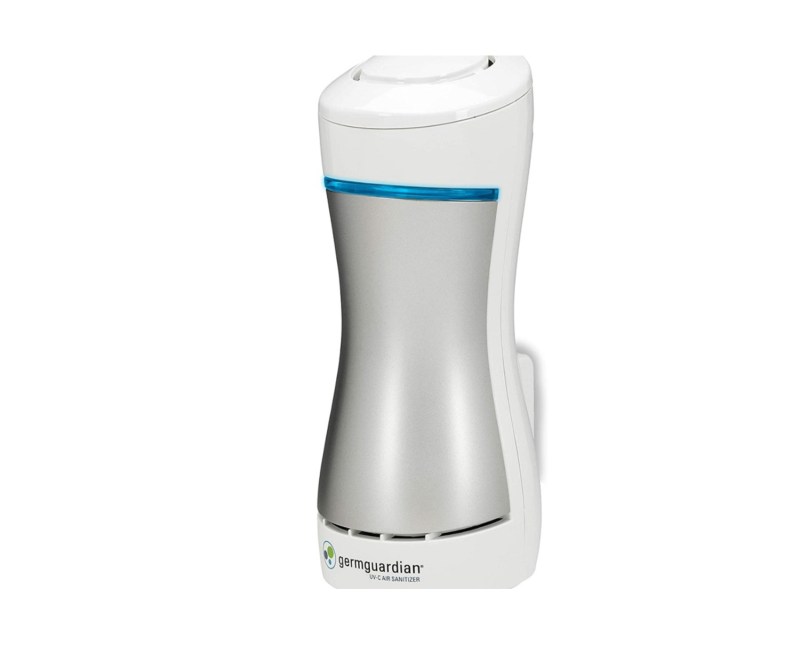 If you're a pet owner, you're going to need an air purifier that reduces odor and kills germs — it'll benefit the people at home and the pets. This Germ Guardian model is an air purifier and sanitizer that helps get rid of airborne germs, viruses, and other allergens that can cause diseases.
Levoit Air Purifier H133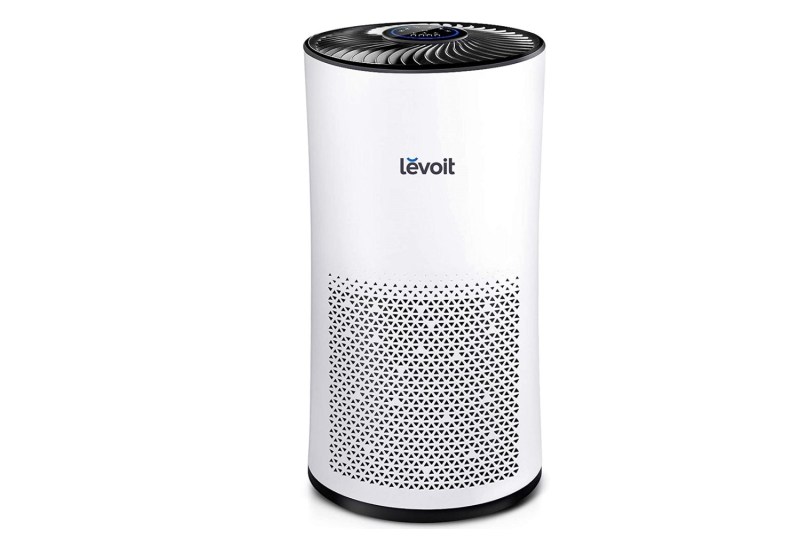 The Levoit Air Purifier H133 is also perfect for pet owners. It has a true HEPA filter that catches and traps fur and other allergens. It's a great air purifier for large rooms as it provides all-day fresh air as fast as 30 minutes.
Airthereal APH260 UV Air Purifier
UV air purifiers are designed to target airborne micro-organisms like bacteria and mold and, of course, reduce indoor pollutants. The Airthereal APH260 Air Purifier has a high-quality true HEPA filter that captures and traps 99.97% of tiny airborne particles even while you sleep at night.
Now that you have a few options to choose from, we hope you've decided which one will complement your home aesthetic while keeping the air beautifully clear.
Editors' Recommendations