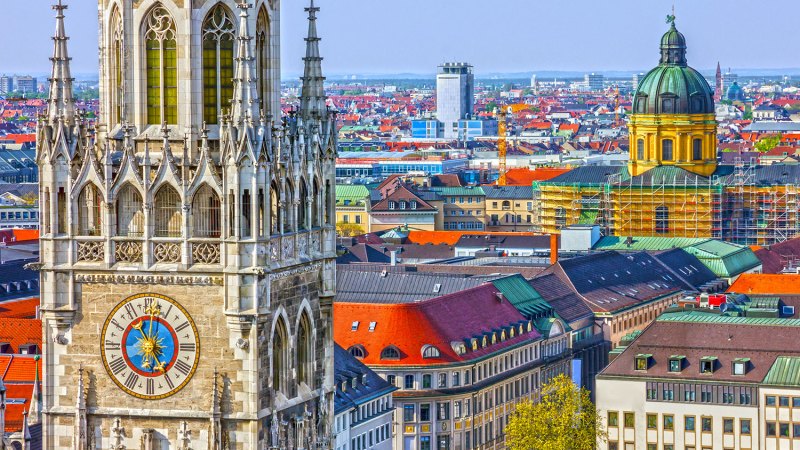 The bustling city of Munich is the capital of Germany's famed state of Bavaria and is home to some 1.5 million residents. Munich has been continually occupied for nearly a thousand years; its founding dates back to a monastery established in the mid 1100s. Rich in history, alive with arts and culture, and home to some of the most famous beer halls in the world, Munich is a great place to visit any time of the year, especially during the annual Oktoberfest celebrations. Munich is also, according to a 2017 Mercer Quality of Living Survey, the fourth best city in the world in terms of living standards. (In case you're wondering, Vienna is #1, and you won't find an American city until much further down the line.)
While there is much more to do in Munich than drink beer and eat sausages, you're doing it wrong if you don't spend at least a decent portion of your visit drinking beer and eating sausages. So let's talk about that first.
Bars
Yes, the Hofbräuhaus, formally known as theHofbräuhaus am Platzl, has become something of a touristy scene, but you really must have at least one beer there. Which is to say one liter of beer. Or you could have four liters of beer, as I did several times when a much younger man. (A younger man who ended up violently drunk and devastatingly hungover.) This capacious, famous beer hall traces its history back to the late 16th century. Mozart composed operas there. The nascent Nazi party held meetings there. Allied bombers all but destroyed the place. And if this history is not enough, then the beer, sausages, pretzels, and other fine foods should be.
Augustiner Keller is an honest to goodness biergarten (that's beer garden for those of you with limited linguistic chops) where you can sit at long tables in the shade of trees during summer or warm yourself beside blazing braziers in the winter, all while sipping mugs of fine German brew. (As I did a couple weeks ago. Then we went inside, where they also serve beer, because it was next level cold.) In wintertime, Augustiner Keller features curling courts where you can try your hand at curling, albeit a type of curling more akin to shuffleboard or bocce than the Olympic sport. In the summer, live music often serves as the backdrop to the dining and drinking in the lovely oasis that is the Augustiner Keller biergarten.
This is the beer hall for the discerning diner. The beers are served right out of wooden casks and are rich in flavor and variety, in contrast to many German institutions that tend to serve a pale lager, darker lager, wheat beer, and that's that. The food at Der Pschorr is all locally sourced from Bavarian farms and butchers, and the cheeses, beef, and breads are not to be missed. Come here hungry and plan to leave stuffed. And probably drunk.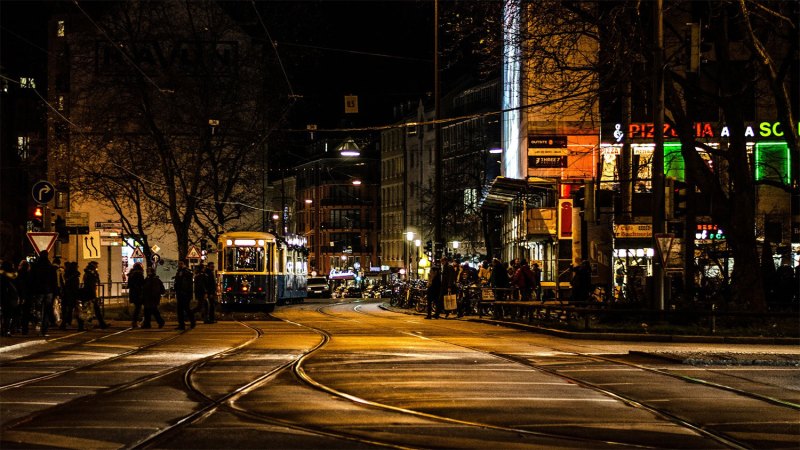 If you're looking for the nightlife hot spots in Munich — the clubs where the music thumps all night and the bars where all the hip folk go— then frankly you and I differ a bit in our interests. But that's OK, still got ya covered. And Munich is a great place for those who like clubs and bars and trendy restaurants. Just go to the mile-long stretch known as the Feierbanane, which translates to Party Banana. Why? Because this area, which is packed with nightlife venues, is sort of banana-shaped. There are also lots of dance clubs where the locals will probably outlast you. Consider Blitz Music Club or Pimpernel.
Castles, Churches, and Cathedrals
Even those of us without much interest in religion can be wowed by the majesty of a great church or cathedral, and Munich has no shortage of magisterial Christian sites. The Gothic Church of Our Lady is towering and awe-inspiring, while the Medieval St. Peter's Church is smaller but so intricately decorated that a visit could still last hours.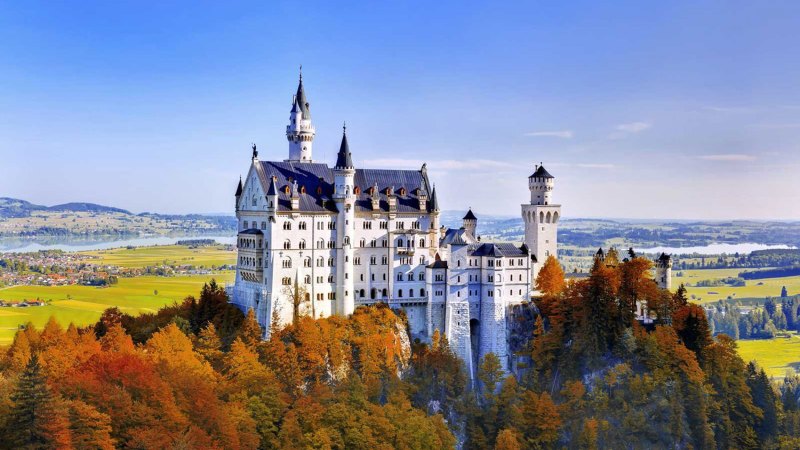 And as for castles, the opulent Residenz Royal Palace might not have the turrets and arrow slits you picture from a royal redoubt, but it will still wow you with its size alone, not to mention the collection of art and artifacts within. For a classic castle, take a drive about an hour southwest of town to the Neuschwanstein Castle, which is perched atop a mountain. Look familiar? Yeah, that's the one that inspired Walt Disney.
Museums
In a city with hundreds of years of history, it's probably little surprise that there are lots of great museums in Munich. But perhaps the best museum there is not one looking back on the centuries past, but in fact one that looks forward into the future.
The Deutsches Museum is a science museum dedicated to helping visitors young and old (and middle-aged) enjoy and understand the wonders of science, technology, industry, and more. The staggering six-story behemoth has exhibits covering everything from the cosmos to civic infrastructure to aeronautics. Also, it's actually pretty cheap in the scheme of things; adults get in for less than USD $15.
For lovers of classical art, Munich's Old Picture Gallery (Alte Pinakothek, in the German) is not to be missed. In the halls of this impressive museum hang works by Rembrandt, Rubens, Velasquez, M0net, and many more. It is one of the great collections of Europe.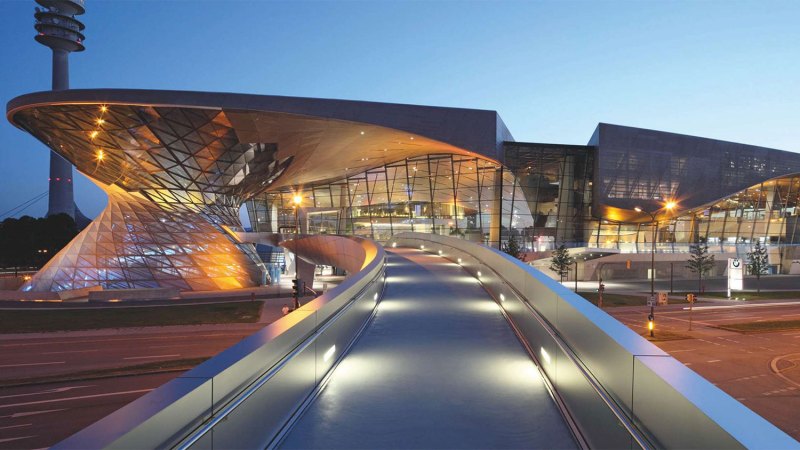 Automobile enthusiasts should make time for a visit to the BMW Museum, a dazzlingly modern space dedicated to the past, present, and future of this world-famous carmaker. You can stroll past classic cars and study the latest concept vehicles to be unveiled. Also, parts of the venue are free to visit, and that's always nice.
Outdoors
There are more ways to enjoy Munich's outdoors than by taking a drinking bike tour, but that doesn't mean a drinking bike tour isn't a great thing to do. I did a Mike's Bike Tour here back in 2001 and they're still going strong, so hop on and enjoy if the weather is fine. And if you can bike after drinking a couple beers.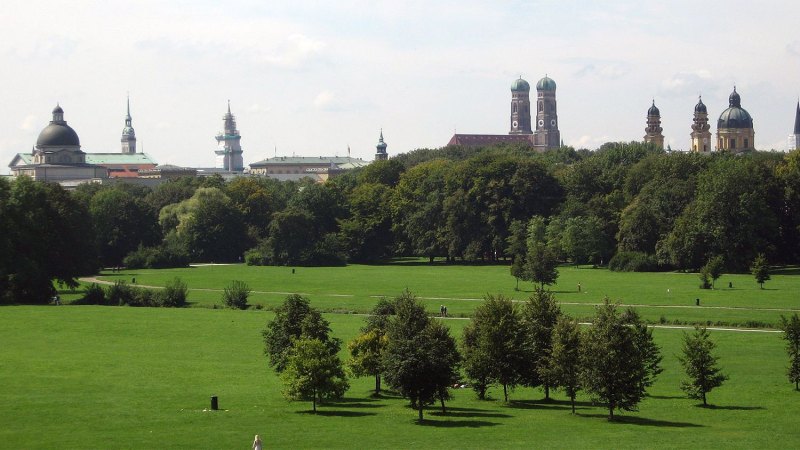 Munich's famed English Garden is a public park in which you could easily while away an entire afternoon. It has paths for strolling, jogging, and cycling, a handful of striking monuments, a lake on which you can take rental boats, and often live music and other performances. There's a huge biergarten within the park and a continuous wave in a man-made river passing through the garden on which surfers can regularly be seen. It's weird and awesome.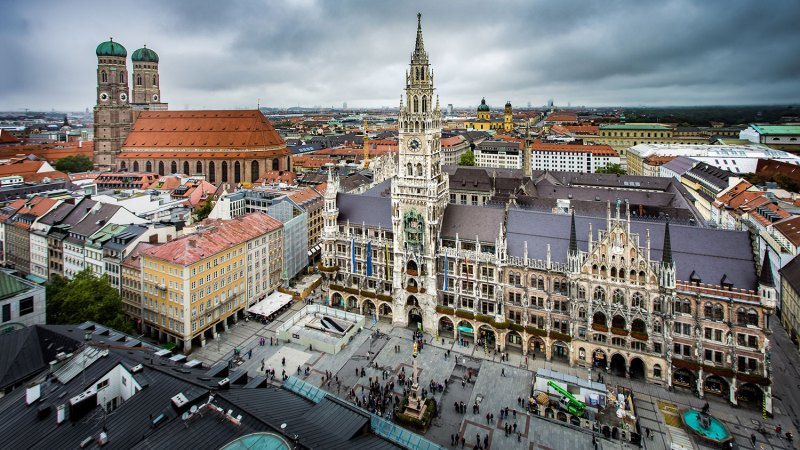 You simply can't visit Munich without spending time in the famous central square, Marienplatz. The stunning architecture lining this historical square will stop you in your tracks the first time you see it, what with the towering twin City Halls holding sway over the expansive space. (There is the New City Hall and the Old City Hall, see?) There are multiple shops and restaurants lining the square and it is the site of markets, performances, and gatherings of friends.
The Feldmochinger See is a lake within the borders of the city where swimming and waterspouts are allowed and where there is even beach volleyball and other such activities when the weather is warm. Also either be warned or take note, depending on your preferences, that there is a nudist area of the lack.
Oh, and also there are mountains nearby. And mountains are great.
Editors' Recommendations