We've all grown accustomed to the Olympic sports of swimming, figure skating, curling, gymnastics, and even ping pong, but there are quite a few events that you've probably never heard of that are sure to raise an eyebrow. Some were short-lived or discontinued long ago, while others will be proudly featured at PyeongChang 2018.
So, in celebration of the Olympic Winter Games (which runs February 9-25), let's take a closer look at some of the weirdest Olympic sports ever played.
Pigeon Shooting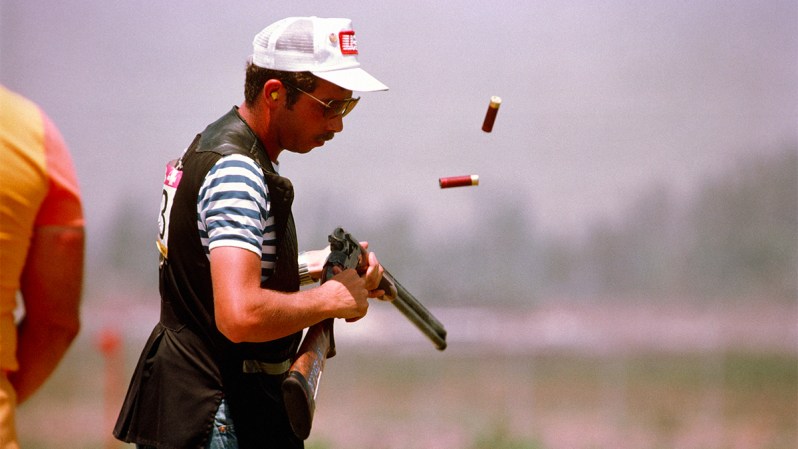 Caution: If you're an animal rights activist, read no further. Yes, long ago, pigeon shooting was an actual Olympic sport. It made its first and only appearance at the 1900 Olympic games in Paris. Belgian competitor Leon de Lunden won the gold medal that day by shooting 21 pigeons out of the sky. Today, shooting is still an Olympic sport. However, the pigeons have been replaced by clay targets in a game more formally known as skeet shooting.
Biathlon
Biathlon is a Winter Olympic sport that combines cross-country skiing with rifle shooting. The course winds participants through four different shooting zones, each of which is equipped with five targets that must be cleared before an Olympian can move on to the next one. The event is the modern godchild of Military Patrol, a sport popular in the early 20th century that was only given a single official run at the 1924 Olympics. Biathalon as we know it was re-introduced in 1960 and continues to this day.
Ski Ballet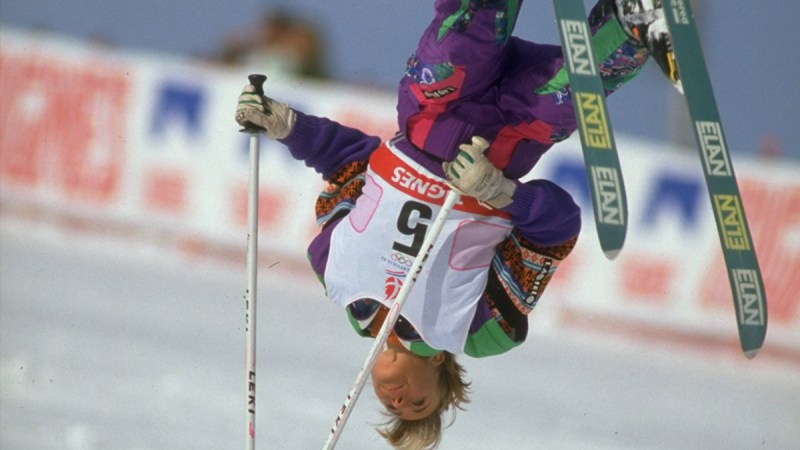 As the name suggests, ski ballet is a freestyle discipline that involves a choreographed routine of flips, leg crossing, jumps, and spins. The sport was demonstrated at the 1988 and 1992 Winter Olympics, but never became an official component of the games. In fact, its popularity waned so much through the '90s that by 2000, the event was no longer featured at skiing competitions.
Sled-dog Racing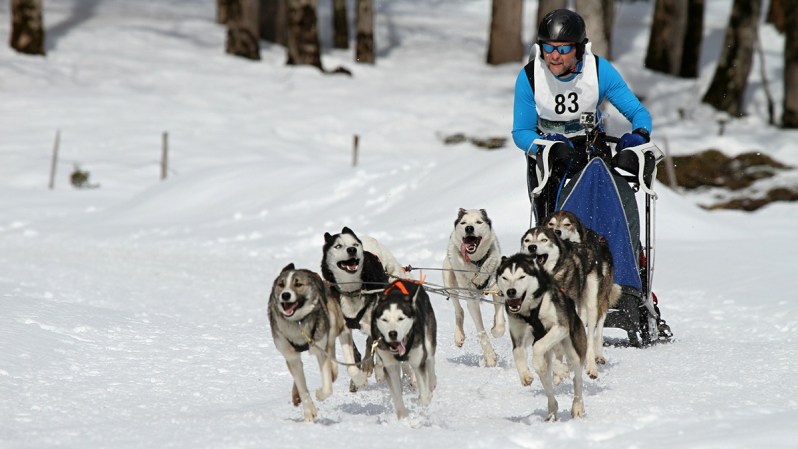 Most people are familiar with sled-dog racing, but did you know it was once an Olympic sport? Well, kind of. Technically, the event was only featured at one Winter Olympics (the 1932 Games at Lake Placid), but unlike other historical sports, it's remained a popular and well-loved activity. Oh, and for all those wondering who won the first and only sled-dog racing competition, it was Canada (of course).
Pistol Dueling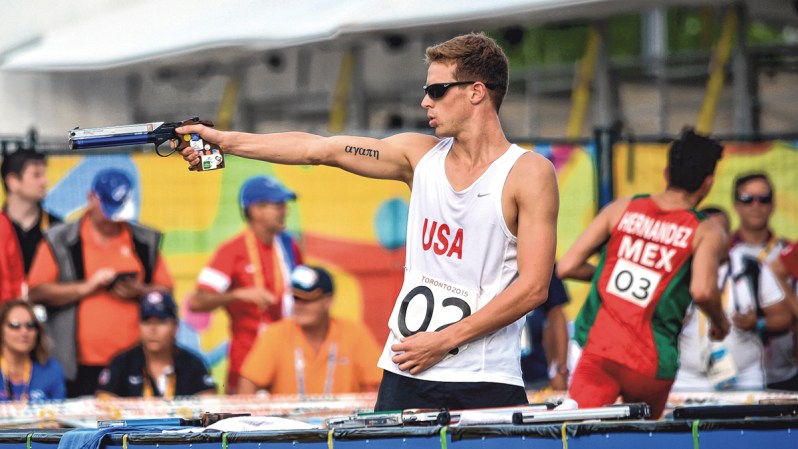 The Wild Wild West made an appearance in 1906 in the form of a pistol dueling contest at the unofficial Intercalated Games, which was considered by many to be a part of the Olympics. Thankfully, instead of two individuals dueling to the death, competitors shot at dummies from 20 or 25 meters away. According to TIME, an Australian poll held before the Sydney games in 2000 found that 32 percent wanted to see the sport revived at the summer games.
Tug of War
This playground staple made five appearances at the Olympic games between 1900 to 1920. The rules pitted eight-man teams against each other; whichever group could pull the opposing team six feet would be adorned with the gold medal. In the 1904 games hosted by St. Louis, the Milwaukee Athletics Club rolled through the competition to win the gold in an event that included teams from Greece, South Africa, and several others from the United States.
Trampolining
If you type trampolining on your computer, you might get one of those red squiggly lines telling you that it isn't a word. That just means that your computer didn't even know it was an Olympic sport. Trampolining was introduced at the Sydney games in 2000 and is poised to continue being a presence in the Summer Olympics. Just because you could bounce around and do a backflip in your backyard when you were a kid doesn't make you an Olympic-level athlete. Officials say this game requires an immense amount of athleticism, balance, and body control to score a gold medal.
Race Walking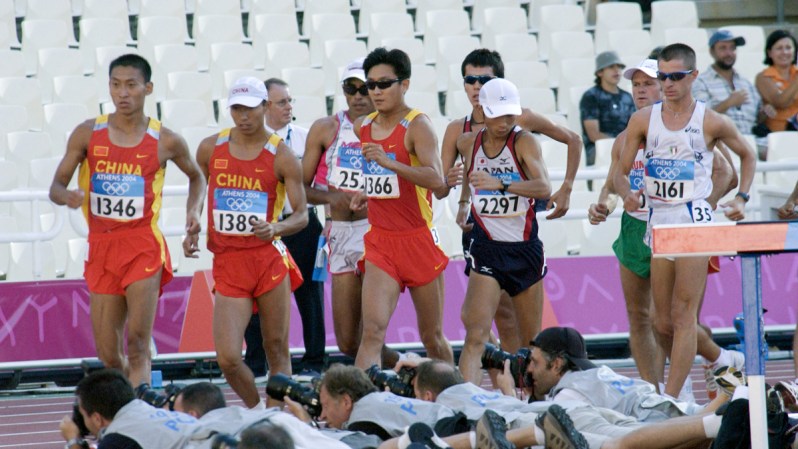 Believe it or not, Race Walking has been an Olympic sport since 1904. In this game, you have to be the fastest without actually running. Strange, right? Competitors must keep one foot on the ground at all times to ensure they are not actually running or risk being disqualified from the event. It's kind of like when you were a kid and your parents told you to stop running. You stopped running, but you certainly weren't walking. You were actually training to be a race walker in the Summer Olympics!
Featured image courtesy of U.S. Army/Tim Hipps/IMCOM Public Affairs. Article originally published by Jesse Jernigan on August 10, 2016. Last updated by Cody Gohl on February 6, 2018.
Editors' Recommendations