When trying to find the best bang for your buck in an airline ticket, piecing together baggage fees, seat fees, ticket levels, hidden fees, and departure/arrival times leaves many people flustered by the time a ticket is actually purchased. Southwest Airlines has been popular for years thanks to its dedication to making flying both simple and affordable.
Not to mention the excellent Southwest baggage policy: all passengers receive two free bags, regardless of points status or ticket tier.
Such lenient baggage policies are applauded, but until recently, keeping track of your luggage was a hassle. Other airlines like Delta have had bag tracking systems built into their websites and apps for years now. Although Southwest is only just joining the digital bag-tracking trend, their baggage policies make this late development an easy one to forgive.

Southwest Airlines is working to solve
its overhead bin problem
Finding an overhead bin space on a Southwest flight is often a challenge, at least if you're in one of the later boarding groups. Although the airline keeps travel affordable with no baggage fees, the lack of easy baggage tracking has made it a dicey decision for some travelers to check a bag. The seemingly simple solution is to pack carry-on style instead. But great minds think alike, so halfway through boarding, overhead bin spaces usually have become scarce.
Offering passengers the ability to monitor their bags at any point throughout their journey can help ease the anxiety that comes with checking a bag. Less carry-on confusion means quicker boarding processes, which equals more on-time flights, a better flight experience, and happier customers.
Southwest announced this new development in a post on X (formerly Twitter). Now, travelers can track their checked luggage on both the Southwest website and the Southwest app. You'll now know when your bags are loaded and unloaded from the plane in real-time. (Something tells us this will be an extremely welcome change this holiday season — and Southwest needs all the holiday goodwill after its disastrous showing last holiday season.)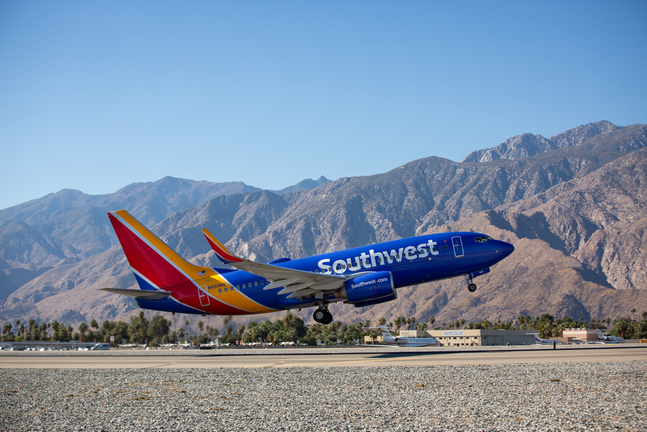 The ethos of Southwest flights
Having such gracious baggage policies puts Southwest in a class of its own since no other commercial American airline has a similar policy. Southwest woos its customers with additional perks such as a simple fare calendar on its site, an easy boarding process, and a dedication to "Transfarency." The company uses this term to describe its pricing ideology, defining it as: "A philosophy in which customers are treated honestly and fairly, and low fares actually stay low — no unexpected bag fees, change fees, or hidden fees."
Editors' Recommendations