Cemeteries hardly seem like "destination-worthy" tourist attractions. But, some are so beautiful, strange, or downright fascinating that visitors flock to them by the tens or hundreds of thousands each year. It's not surprising when you consider it's a lot more fun to visit a cemetery as a "tombstone tourist" when you're actually, you know, alive. With that in mind, here are four of the world's best cemeteries worth traveling to see.
Bonaventure Cemetery
Savannah, Georgia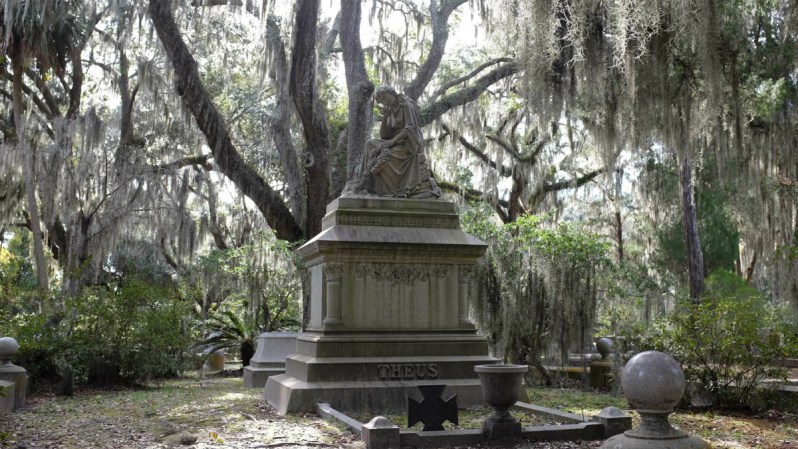 Charleston aside, few cities nail the spooky-beautiful-charming Southern vibe like Savannah, Georgia. Nowhere is this more evident than in the city's Bonaventure Cemetery. Stands of massive, centuries-old live oak trees draped in Spanish moss canopy the historic burial grounds which are perched on a scenic bluff overlooking the Wilmington River. The 100 acres here include significant tombstones, sculpture gardens, and Southern Gothic monuments. Plus, the cemetery has appeared in numerous Hollywood flicks including Clint Eastwood's Midnight in the Garden of Good and Evil. If you're into that sort of thing …
Panteón Antiguo de Xoxocotlán
Oaxaca, México
Few cultural ceremonies honor the dead like Mexico's Dia de los Muertos. There's no better place in the world to experience the annual celebration than Panteón Antiguo de Xoxocotlán. There's a simple, undeniable beauty in the grounds of this Oaxacan cemetery. Every October 31, thousands of locals gather here, pushing wheelbarrows full of fresh pink and orange flowers. As part of their annual Day of the Dead tradition, they clean the graves of their loved ones, light votive candles, quietly sing songs, and sip mezcal to honor the dearly departed. Photos are allowed, provided you're respectful and ask beforehand.
The Merry Cemetery
Sapânta, Romania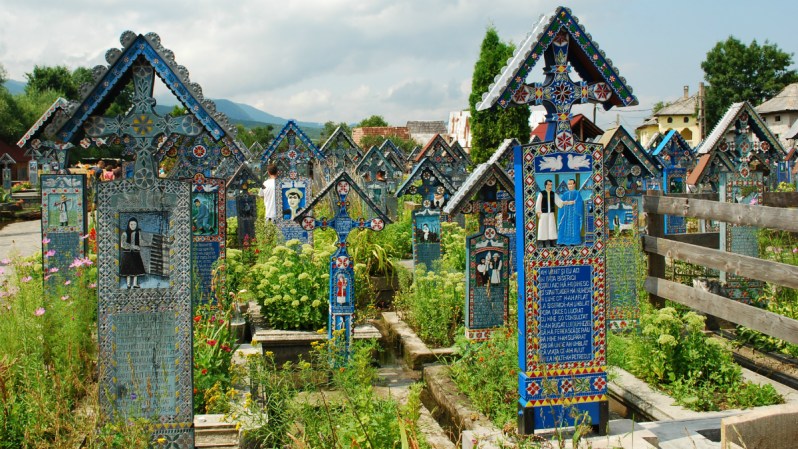 Eastern Europeans aren't known for their sparkling senses of humor. But, clearly, the one thing they don't take too seriously is death. The Merry Cemetery is Romania's bizarre and oddly charming take on the more traditional — and, let's face it, boring — burial ground. Here, the more than 600 tombstones feature colorful artwork, revealing limericks, and light-hearted poems about the deceased. Most provide a darkly humorous take on the vices or manner of death of those buried within. From one, in particular: "Ioan Toaderu loved horses. One more thing he loved very much. To sit at a table in a bar. Next to someone else's wife." Hilarious.
Okunoin Cemetery
Mount Koya, Japan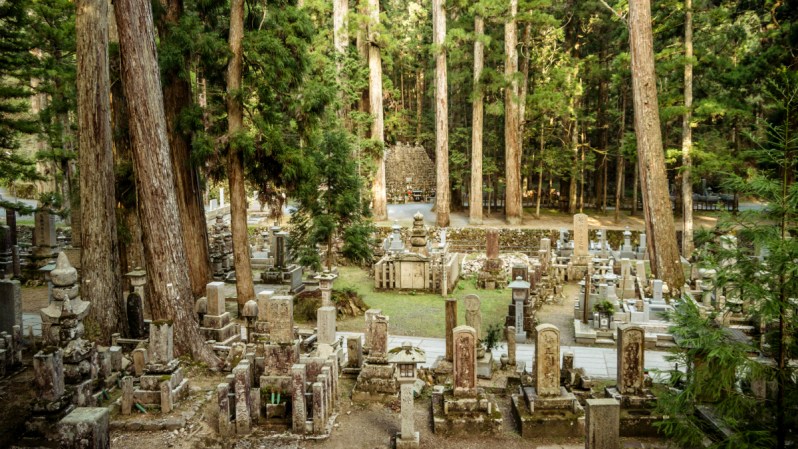 Mount Koya is considered ground zero for the Shingon sect of Japanese Buddhism. Situated in a stunning valley, the compound has expanded over the last 1,200 years to encompass 100 temples. Hundreds of thousands pilgrimage here each year to visit the UNESCO World Heritage Site. That the complex's Okunoin Cemetery is the largest cemetery in Japan is an impressive enough reason to visit. But, it's also the final resting place (emphasis on "resting" as practicing Japanese Buddhists do not believe him to be dead) of Kobo Daishi — the famed founder of Shingon Buddhism. The grave markers at this massive cemetery neatly line the paths leading to his grave site. Perhaps most interesting, however, is the sheer number of surprisingly "playful" tombstones. There are those in the shape of coffee cups, spaceships, and even a memorial from an insect removal company dedicated to the death of its "victims."
Editors' Recommendations