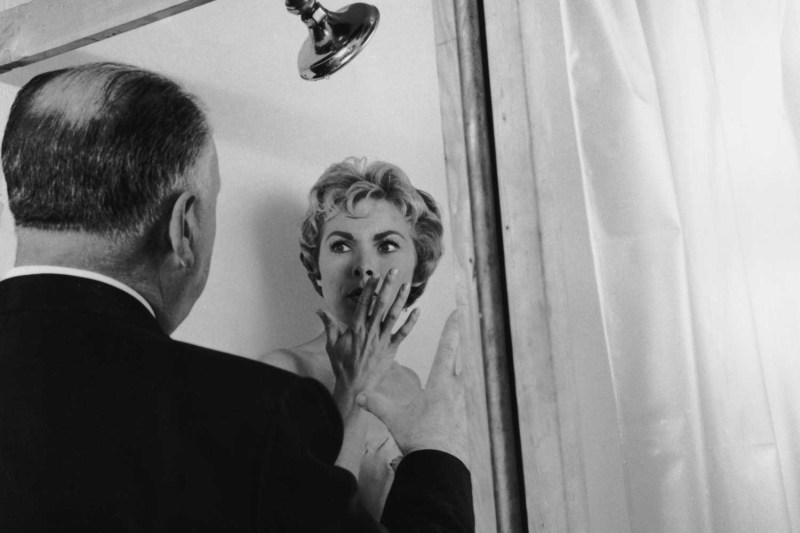 Movies today would be nothing without the movies of yesteryear; the classics, the inspirers, the motivators, the innovators, and the auteurs.
Since there are so many classics to choose from, it is usually heavily debated which are the essentials and the go-to's, but today is just another one of those days. Some of these are chosen for their revolutionary impact on the film industry, others are chosen for their undeniably charismatic and downright badass lead characters. For whatever reason, that film made it on this list and we are here to appreciate it as one within the golden age of film.
Starting from the top, all of these films are pre-1970s so we will be talking about each of them in chronological release order. Since this list might be unlike others you've seen, it's probably best to strap in because this list is thematically sporadic and may not be agreeable for some.
More Must-See Movies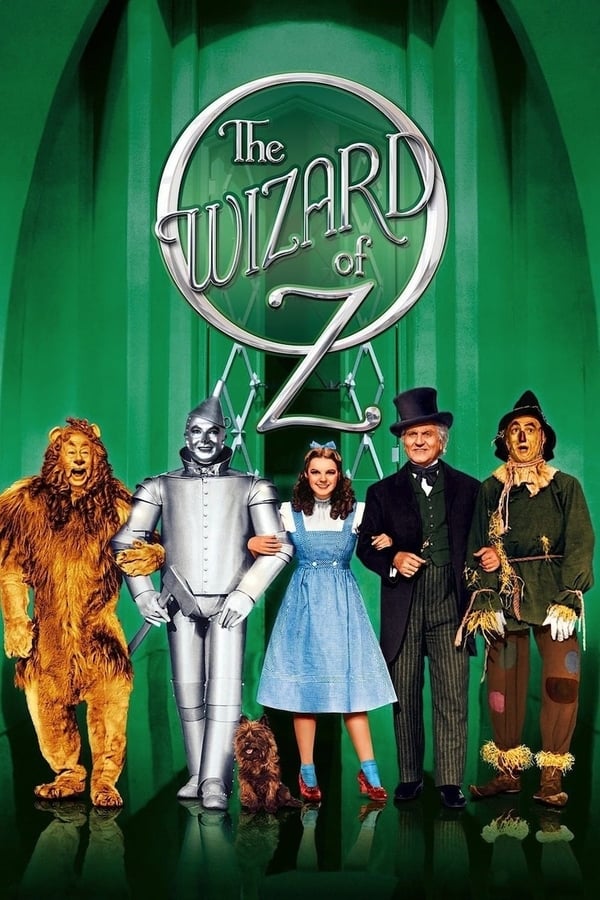 Genre
Adventure, Fantasy, Family
Stars
Judy Garland, Ray Bolger, Jack Haley
Directed by
Victor Fleming
The first of the unique musicals on this list, The Wizard of Oz takes a wildly popular book and turns it into a wildly popular and timeless film. Ripped from her home in Oklahoma by a fantastical tornado and plopped down in a magical land, Dorothy (Judy Garland) and her dog Toto must find their way back home with the help of her newfound friends. Even though this wasn't the very first film in history to use color, the way it is used and masterfully contrasted is absolutely unforgettable. Though the book was already a big hit, the way Victor Fleming and his cohort translated it to screen changed the way it would be told forever.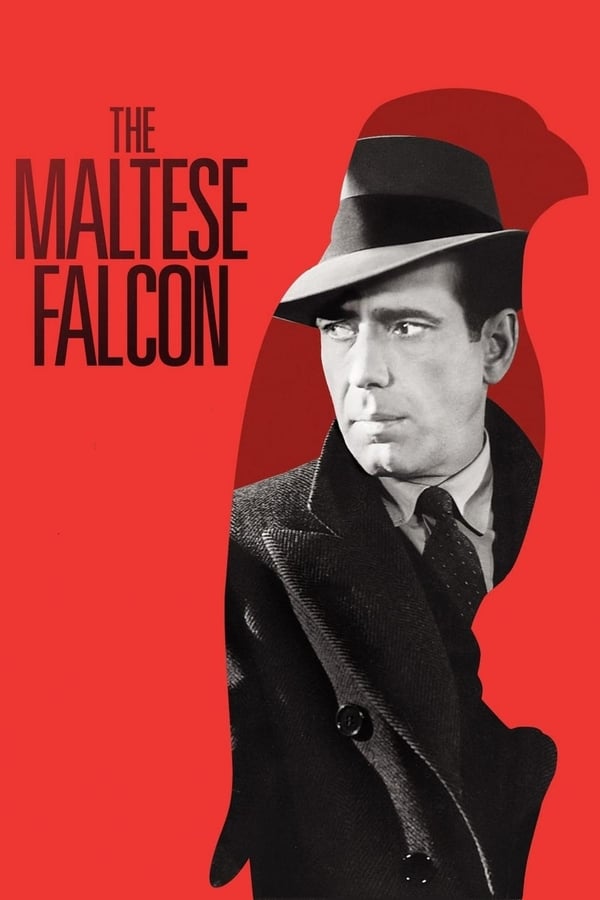 Genre
Mystery, Crime, Thriller
Stars
Humphrey Bogart, Mary Astor, Peter Lorre
Focusing on the first of the badass lead characters on our list, The Maltese Falcon paved the way for film noir mystery in a big way. Sam Spade (Humphrey Bogart) is a private detective who takes on a seemingly straightforward case, which quickly turns into a series of double-crosses and deceit that can be hard for one to follow. Cinematography, sound editing, and lighting are all wonderful highlights of this film, not to mention the crisp and clean dialogue that Bogart and others masterfully delivered. Thanks to Humphrey Bogart's noticeable acting skills and swagger, this film is commonly considered the one that launched his career into eternal stardom.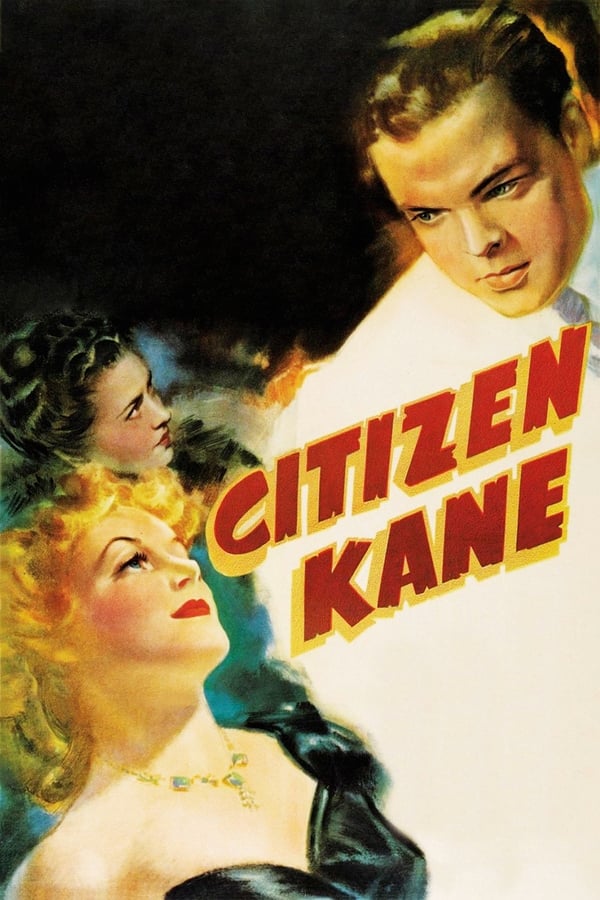 Stars
Orson Welles, Joseph Cotten, Dorothy Comingore
Regularly referenced as the best film ever made, Citizen Kane is a movie that every film buff or aspiring filmmaker should view as soon as possible. Charles Foster Kane (Orson Welles) has lived a fantastical life that others would only dream of. After his death, however, a team of reporters scrambles to uncover the mystery of his last word, "Rosebud," uncovering a series of accounts from those closest to him. While it is indeed a multifaceted masterpiece of acting, lighting, cinematography, writing, directing, and everything else, it's hard for someone of this era to understand the cultural impact this film had in its time. Supposedly based on the life and times of media emperor William Randolph Hearst and his multiple partners, the ability for this film to be released was by jumping through a few too many rings on fire.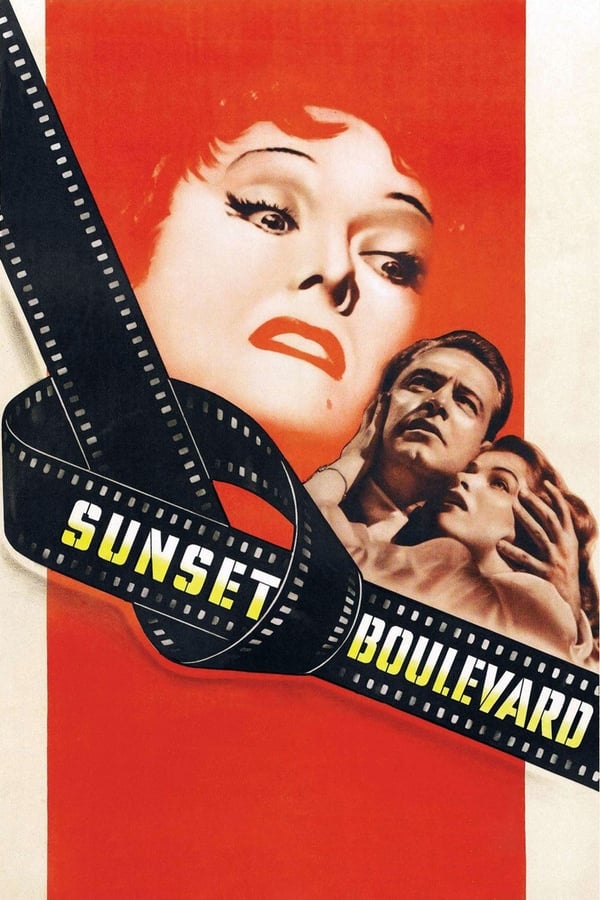 Stars
William Holden, Gloria Swanson, Erich von Stroheim
A more or less overlooked classic in black comedy film-noir history, Sunset Blvd. details the lifestyles of those involved in the film industry's golden era as well as its effect on their well-being. A struggling Hollywood screenwriter named Joe Gillis (William Holden) develops a relationship with fading silent film star Norma Desmond (Gloria Swanson), who slowly sinks him deeper and deeper into her maniacal fantasy that her career will rebound again. The witty writing and dramatic acting in this movie make it worth the watch, showcasing Holden in his prime. Unfortunately, since Swanson was the same age as the character at the time, her portrayal of the disillusioned Norma Desmond was a bit too close to home considering her last big movie role would come only a few years later. She would continue to feature in television roles and one last hurrah in 1974 before her career was over.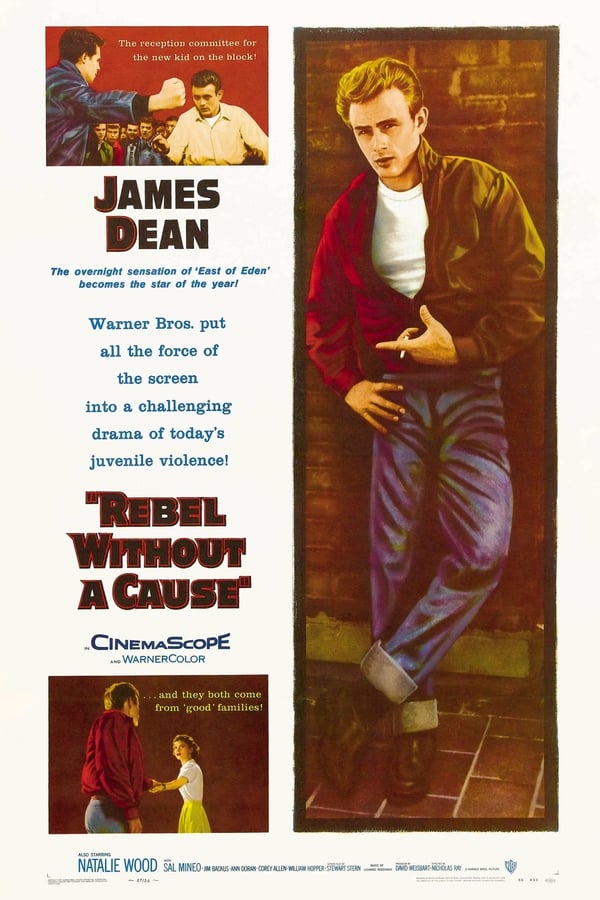 Stars
James Dean, Natalie Wood, Sal Mineo
Chosen for this list due to its dear and tragically lost star, James Dean, Rebel Without A Cause is undoubtedly his most famous role of all time. A young man named Jim Stark (James Dean) is new in town but brings his past with him, getting into trouble at every turn with classmates, his parents, and the police. This film was an acting accomplishment for Dean, showcasing exactly what he could do in a dramatic role when provided a chance. "You're tearing me apart!" Being that Dean was always featured in and around nice cars in his film career, it is tragically ironic that his other passion — car racing — would bring about the untimely death of our leading man. Dying almost instantly in a car wreck at the age of 24, James Dean has become a cultural phenomenon that intrigues anyone who cares to look twice.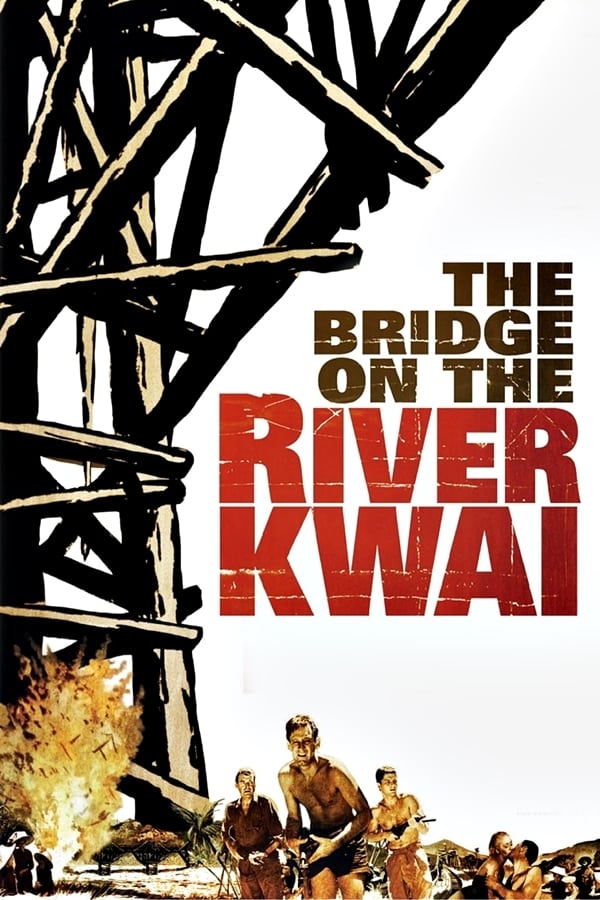 Genre
Drama, History, War
Stars
William Holden, Alec Guinness, Jack Hawkins
What some consider to be the best war movie of all time, The Bridge on the River Kwai is an intimate look at the POW situation in Southeast Asia during World War II. Led by their by-the-rules and patriotic Col. Nicholson (Alec Guinness), British POW prisoners are forced to build a train bridge over the river Kwai, unaware that an operation is underway to have it destroyed. Another memorable role for William Holden, he plays an American POW that somehow survives the situation and escapes only to be forced to return and carry out the operation himself. Though he had already been established as a film icon, Alec Guinness puts forth an incredibly fine-tuned performance as the ceaselessly proud colonel driven to make history as they are forced to build this monument to war.
The Manual streaming roundup
Genre
Horror, Drama, Thriller
Stars
Anthony Perkins, Janet Leigh, Vera Miles
Directed by
Alfred Hitchcock
Referenced in any and all lectures when it comes to the use of cinematography and music, Alfred Hitchcock's
Psycho
became an immediate, timeless classic upon its release. Bates Motel, as some find it, is not the warm and welcoming place it appears to be. Loosely based on a series of true stories, some people that go there never end up leaving. Paving the way for future slasher/thriller flicks, this film transcends the decade it was released as the artistry stands out like a sore thumb. Though Hitchcock is known for his mystery
thrillers
, none so much as this one stands the test of time. With its iconic shower scene, pop culture would never recover as it repeatedly used the music and sounds to bring multiple other ideas to life.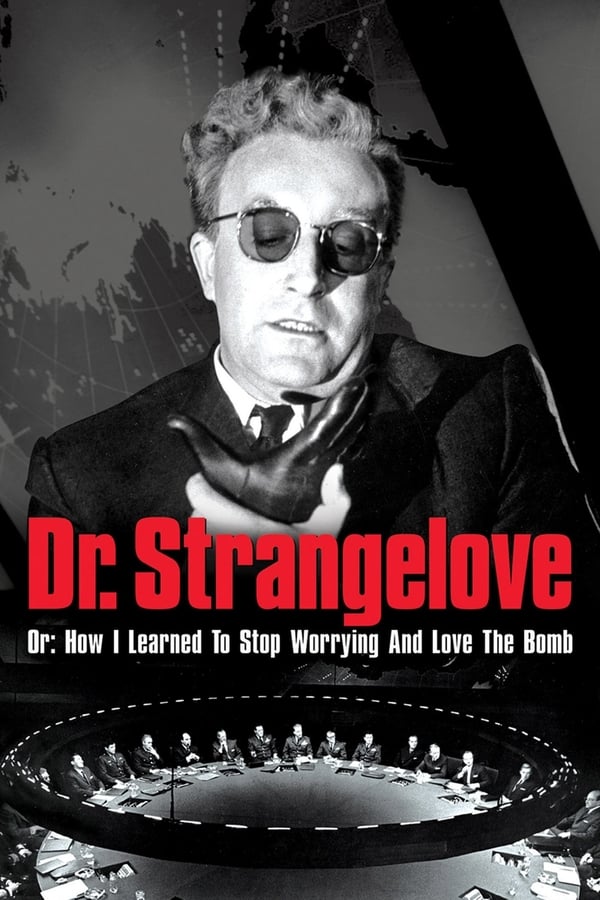 Stars
Peter Sellers, George C. Scott, Sterling Hayden
Directed by
Stanley Kubrick
A film that has never lost its satirical power throughout the years,
Dr. Strangelove or: How I Learned to Stop Worrying and Love the Bomb
is a masterfully dark work of comedy genius from an absurdly unexpected visionary: Stanley Kubrick. "Gentlemen, you can't fight in here! This is the war room." Centered around the tension and paranoia of the Cold War, American politicians, soldiers, and diplomats all take turns inadvertently self-sabotaging themselves into an endless chain of inevitable nuclear apocalypse. Peter Sellers is Group Capt. Lionel Mandrake, President Merkin Muffley, and Dr. Strangelove in one of the most impressive multi-performances ever done. Hilarious is a word that wouldn't do this film justice, but it is considered to be one of
the greatest comedies of all time
.
Genre
Drama, Family, Music, Romance
Stars
Julie Andrews, Christopher Plummer, Eleanor Parker
The second and multifaceted musical on our list today,
The Sound of Music
is a landmark of work for Rodgers and Hammerstein as well as
music movies
in general. Based on the true story of the Von Trapp family singers, an oddball nun named Maria (Julie Andrews) is sent to be the housekeeper and nanny of the seven Von Trapp children. Based in Austria at the beginning of World War II, this romantic musical quickly turns into a war drama that maturely recounts the malicious treatment of Austria by Hitler's Germany. The music in this film is and has been reiterated in many mediums since its release, showing what power music and cinema combined can have.
Genre
Science Fiction, Mystery, Adventure
Stars
Keir Dullea, Gary Lockwood, William Sylvester
Directed by
Stanley Kubrick
Another Stanley Kubrick film revolution is 2001: A Space Odyssey, seamlessly combining themes of the human condition and abstract themes of mystery and sci-fi. When mankind discovers a dark and mysterious object that has been intentionally buried on the surface of the moon more than 4 million years ago, a journey into space begins to discover where it came from with the help of an artificial intelligence computer. Considering this film came out in 1968, (before Star Wars and even before the moon landing) its special effects, sci-fi theories, and sound editing was way ahead of its time — about 10 to 15 years to be exact. This movie is an epic drama that features a chilling score of booming classical music and slow-burning, breathtaking outer space scenery that took more than four years and almost $10 million to make. And that's in the 1960s..
Editors' Recommendations