Ray Charles didn't croon about Georgia for naught. While we are big fans of the Peach State and the capitol Atlanta, Savannah is our spot when it comes to kicking back and slowing down. Why? Well there are the intimate little parks, laid out by the founder of Georgia, James Oglethorpe to lounge in. There is the burgeoning food and bar scene that could soon rival it's sister city Charleston. SCAD (Savannah College of Art and Design) students add a whole bunch of pizzazz to this once sleepy town with their art shows, fashion shows, and general street style. Finally, located two hours north of Florida, the weather can be a huge lure for snowbirds who need a little sunshine and color when blizzards are whipping through the North.
Now that summer is here, it is the perfect time to head down to The Hostess City of the South. Here are some of our favorite places to hang our hat.
Stay
This former Holiday Inn has been revamped into one of our favorite hotels we have passed out in. The vibe is fun, pets are allowed, there is free wine every evening at 5 pm, and the restaurant is top drawer. All the staff is very accommodating and the outdoor lounge is always good for people (and pup) watching.

Do
Walk
Whatever you do, keep away from the Riverwalk. It is the 'mall' of Savannah with every tourist and loud child vying for the taffy shop. The squares are what this city is known for so just walk around, through, up and down 'em. For the more adventurous take the short drive out to Bonaventure Cemetery. You can't get more Southern Gothic than this place.
Broughton Street is the main drag, so take a stroll down this street and you are sure to find something you fancy. Some of our top picks are below.
It's rare to find a men's grooming shop in such a small town but Prospector Co. started in 2010 and their store on Broughton Street is a great spot for gents to hide out and shop while your gal is burning a hole in her credit card at all the lady shops.

Can't get more local than this! Founder and beekeeper Ted Dennard has a passion for bees and his little idea back in 1999 has exploded into a global honey brand. The store has a wide range of artisanal honeys as well as honey grooming, beauty and hair products. Or favorite is the honey for the grill. No explanation needed.

OK – while this verges on a "lady shop," they have books you may enjoy and some good grooming products. But if you can cope with the flowers in the front (man up!) there are some great finds in this eccentric shopping destination. Added bonus: the coffee shop with outdoor seating.
Baking cookies since 1924, they became famous for packing their delicious treats in tins for tourists to travel with. The cookies are still the bomb and the tins are the perfect gift for mama (with cookies!).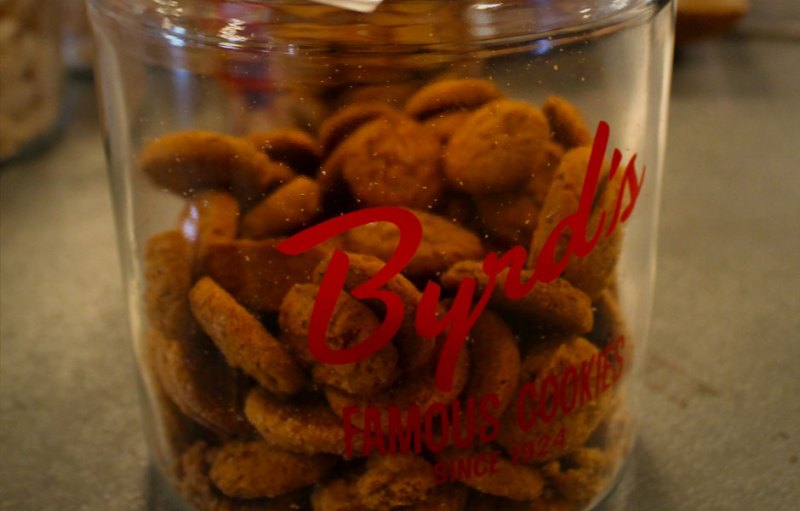 Sherman's Civil War Headquarters
Love him or hate him, it's always interesting to see where historic figures did their thing. Upon the invitation of the owner himself, General William Tecumseh Sherman used the Green-Meldrim house as headquarters when the Federal army occupied Savannah during the Civil War. Take a tour and learn more about the War while laying eyes on some seriously good architecture.
Located in a former railroad depot from 1853, this is one of the South's premier contemporary art museums with exhibitions of globally recognized artists as well as SCAD's talented students.

Eat/Drink
Lunch
Built in 1925, this former apothecary has all of its original shelves and stained glass and has been handsomely restored as one of the most Instagramable places to dine.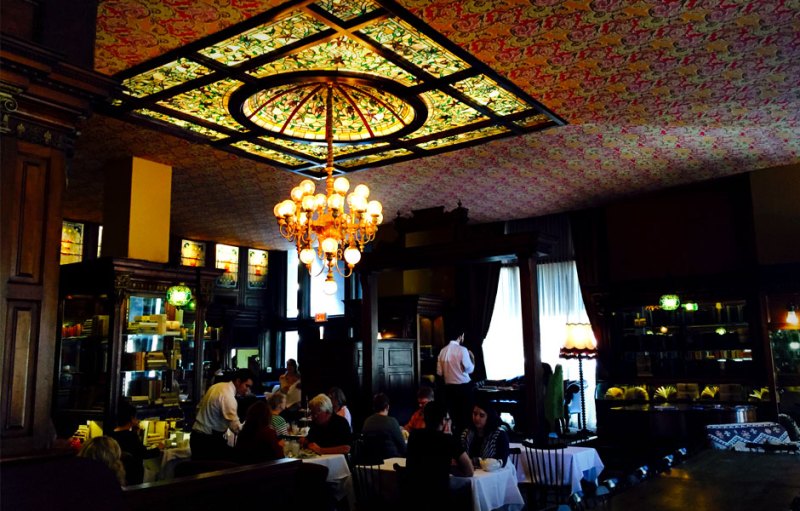 Their menu ranges from chicken salad to pork tenderloin and peanut butter and honey sandwiches (holler!) and since you are in the South you have to order iced tea.
Cocktail Hour
Originally built in 1851, it served as a hospital for soldiers towards the end of the Civil War and during the yellow fever epidemics. Marshall House was expertly restored in 1999. We love this old hotel for a pre-dinner cocktail. The bar is a little eccentric and you may happen upon some equally odd-ball locals having their usual while reading some old tattered novel, probably written by a mad cap family member of yore.
Dinner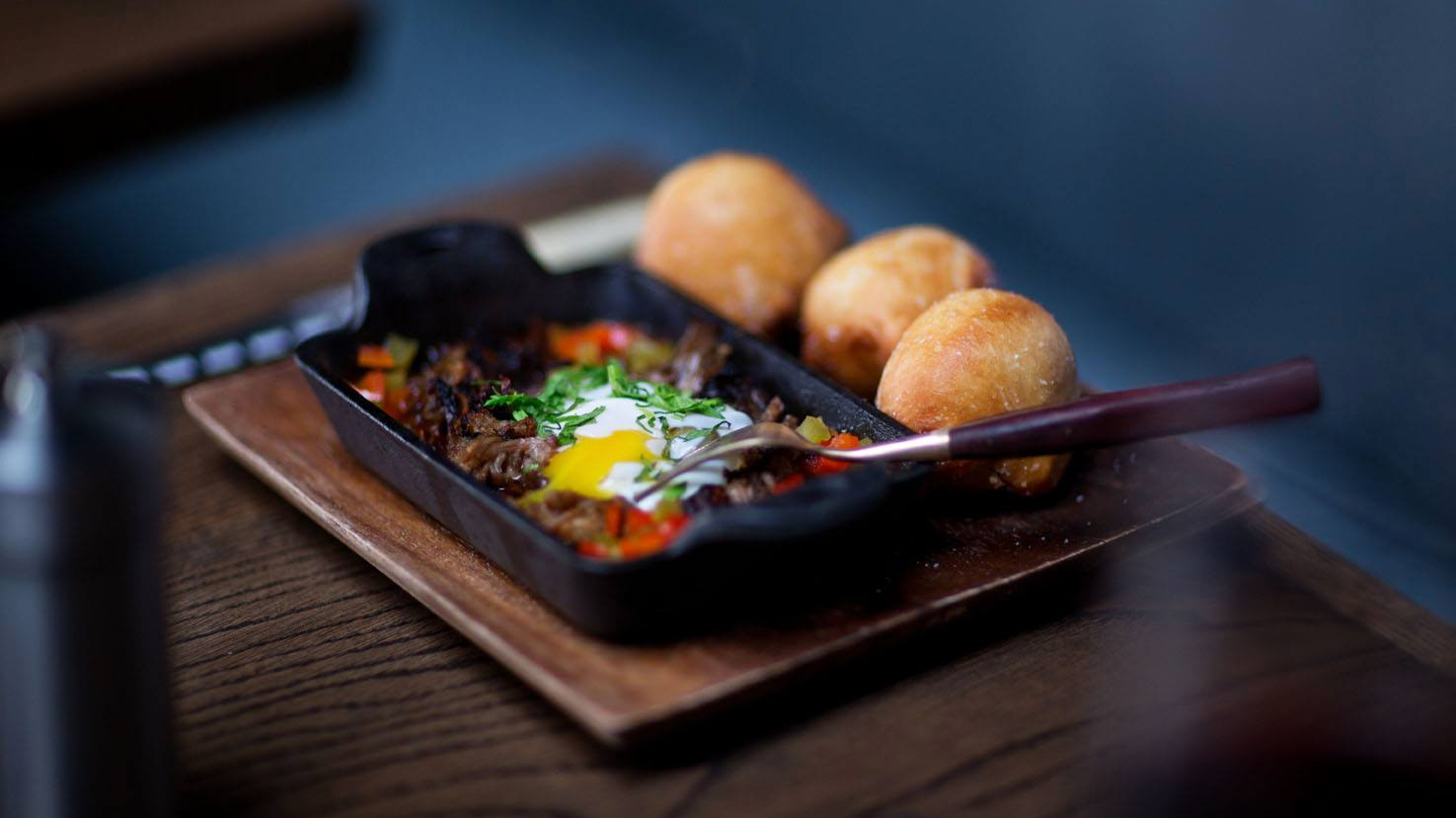 Reserve this place for your big night out. This is one the most exciting spots we have dined in anywhere in America. The location is a 1938 Greyhound bus terminal that has been restored to all of its glorious art deco chrome and wood glory. The bartender makes a mean martini and the food is off the chart. Oysters, Seafood Boudin, and Roasted Yardbird are just a few of the items we love (although menu changes seasonally).
While The Grey is the glitzy night out, Cotton and Rye is still sophisticated but a tad more relaxed. Occupying a 1953 bank building, the owners have added a massive outdoor area so you can eat under the stars. While we aren't mad at their Piggy Pappardelle and Cheeseburger, their veggies are fresh enough to order as an entrée. Succotash anyone?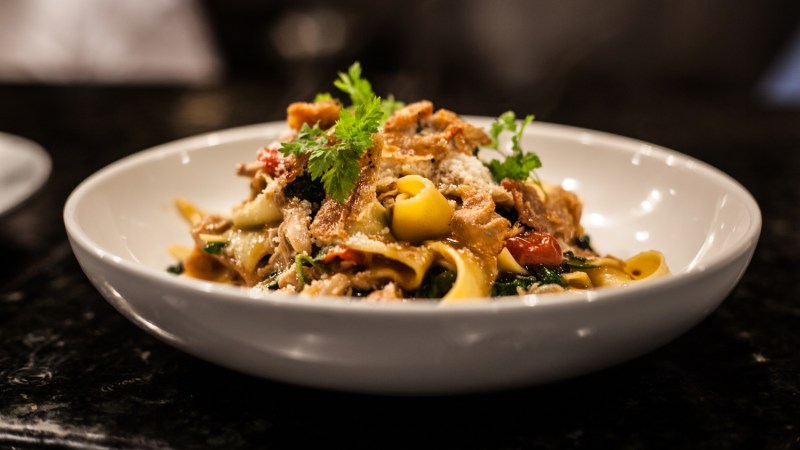 Brunch
A little slice of Australia right off Wright Square, this has become one of the best brunch spots in town. Try their nearly world famous smashed Avocado on local Beaufort artisan toast or their hangover helper, Biscuits and Gravy.
Editors' Recommendations