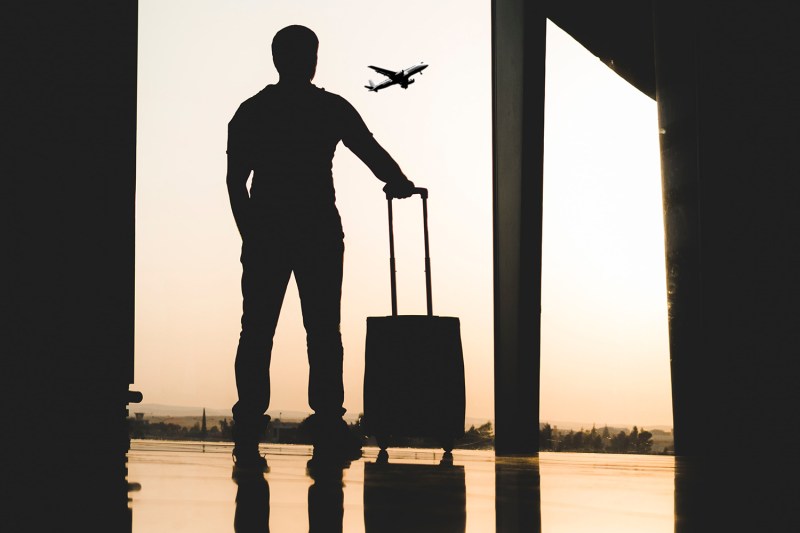 Air travelers love and love to hate budget airlines. Some swear by the likes of Spirit and Frontier for their almost impossibly low airfares, while others would rather pay a little extra for luxuries like bottled water and non-pay-toilets (kidding … but only barely). Later this year, one more low-cost carrier will join the fray, and it's already promising to be "the world's nicest airline."
So far, the details are thin. What we do know is that the all-new Breeze Airways is backed by JetBlue CEO and serial entrepreneur David Neeleman. His goal is to fly underserved airports throughout the U.S. In his words, he's looking at destinations "that bigger airlines overlook." This is likely to include cities without major direct flight options or those that are secondary airports to a major city (Think Providence, Oakland, and Mesa/Phoenix). In the official statement earlier this month, Neeleman said, "I would be very surprised if a single [Breeze] route had non-stop service competition. There are literally hundreds and hundreds of city pairs that are crying out for non-stop flights."
Plenty of budget airlines have come and gone over the last few decades in the United States. Breeze Airways, however, looks to have all the right DNA. The airline is the fifth to be launched by Neeleman, whose portfolio includes Canada's WestJet, Brazil's Azul, Morris Air (acquired by Southwest in 1993), and, of course, JetBlue. Given that JetBlue consistently ranks high in customer satisfaction, he clearly knows a thing or two about building a successful airline.
Breeze Airways — formerly code-named "Moxy" — has been in the works for years. However, it just filed its official application for operations with the U.S. Department of Transportation and Federal Aviation Administration. It's also ordered 60 Airbus A220-300 aircraft and plans to lease more than two dozen Embraer E195 jets from Azul. The latter are likely to arrive in the next few months. While a launch date has yet to be announced, the airline could take to the skies later this year.
The first routes are likely to take off in and around Breeze Airways' headquarters in Salt Lake City, Utah. Neeleman confirmed that it will probably operate more regionally versus offering nationwide routes.
While Breeze Airways promises to be "a breath of fresh air" in the industry (Get it?), get the low-down on what you're actually paying for when flying with existing budget airlines.
Editors' Recommendations