Pay toilets, standing-room-only tickets, and "optional" oxygen masks?
These (mostly) fictitious bits are the stuff of legend among the world's ultra-low cost carrier (ULCC) airlines. In Europe and the U.S., the three biggest players — Spirit, Ryanair, and WOW air — promise dirt-cheap fares but often at substantial trade-offs in comfort. So, it's essential to manage your expectations. If you know exactly what each airline will and will not be providing, you can strategically save a boatload of money. Here's what to expect from three of the biggest (read: stingiest) budget airlines in the game.
Spirit Airlines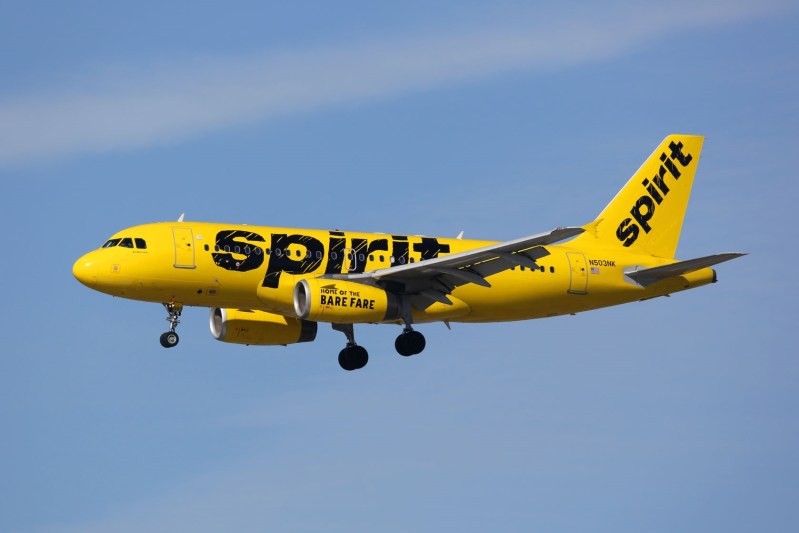 Where they operate: The United States, Latin America, the Bahamas, the Caribbean, and Cuba
U.S.-based Spirit Airlines makes no bones about their Bare Fare tickets which promise only to get you to your destination. Every last creature comfort — including a cup of water, snacks, choosing your own seat, even carry-on baggage — garners an upcharge. The key to flying Spirit as cheaply as possible then boils down to three things: be flexible about where you sit, bring your own food and beverage on board, and travel only with a bag that's small enough to fit under the seat in front of you (the one "luxury" that's surprisingly free). With a little ingenuity, it's possible. If you require any of these options, be sure to reserve them well in advance as purchasing a seat upgrade or room for your bag after boarding costs two to three times as much as doing so beforehand.
Ryanair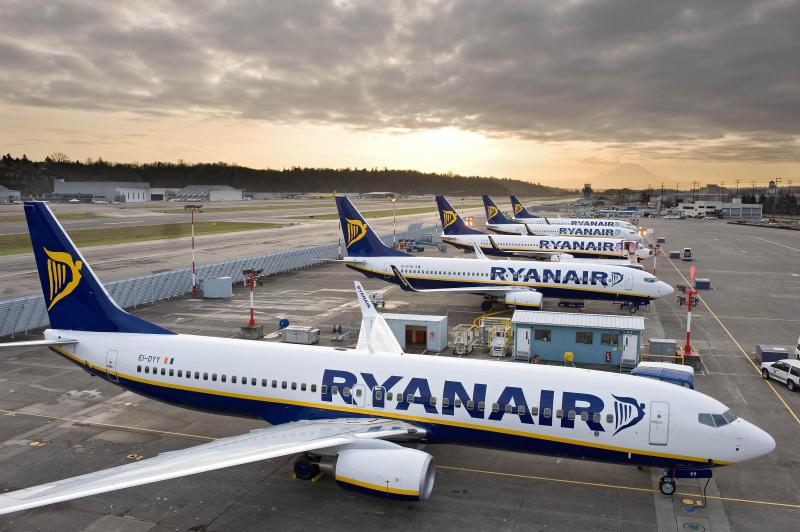 Where they operate: Throughout 28 countries in Europe
Over the years, Ryanair has developed a reputation for its complete lack of customer service. They've wisely played into that hatred by publicly bandying about such money-saving schemes as pay toilets and standing room seats. Neither came to fruition but, of course, any publicity is good publicity. The bottom line: they want air travelers to know that they are cheap (the average one-way ticket is around $60 USD). Flash sales frequently offer one-way specials between European countries for just $20 USD. Like Spirit, the fares include little more than a non-reservable space on the plane. Anything else — drinks, food, carry-on baggage, and any semblance of customer service — comes at a premium. One big way the airline saves money is by operating on a skeleton crew — Ryanair has just 20% of the employees of Southwest, for example. This means European travelers are required to be far more self-sufficient. The translation here is obvious: if you experience a flight delay, missing baggage, or just about any other problem, you'll need to figure it out on your own or wait (a long, long time) until one of their few call center employees can help.
WOW air
Where they operate: Mainly Iceland and Europe from the United States and Canada
Iceland's WOW air grabbed headlines in 2012 when they debuted transatlantic flights starting at $99 (USD) one-way with all taxes and fees included — a promise on which they mostly delivered. While their standard rates have increased over the years, the airline offers occasional flash sales with some of the cheapest tickets from North America to Europe. But, like other ULCCs on this list, basic tickets entitle you to little more than a seat somewhere on the plane. Snacks, water, and reserved seats all require additional fees, and the airline relentlessly pitches upgrades and add-ons before and during the flight. Carry-on bags will cost you around $40-50 USD in advance, but that price skyrockets to $100 at the gate. Customers traveling between North America and Europe are also required to stopover in Reykjavik, which may or may not be a bad thing, depending on your travel plans. On the flip-side, they offer one of the newest fleets among competing carriers. Their planes are appointed with basic amenities like food trays, personal reading lights, and reclining seats. Even the bathrooms and overhead bins are comparable to standard low-cost carriers.
Editors' Recommendations