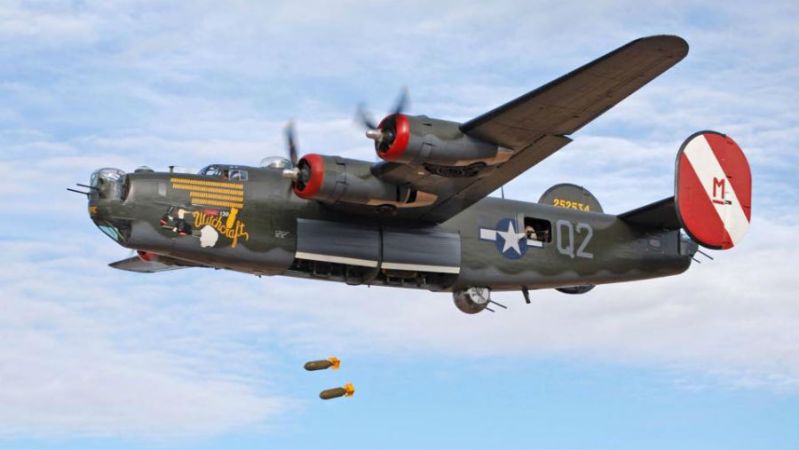 There was a time when vacationers were happy to enjoy a leisurely drive down Route 66 or a simple, boozy weekend getaway to Vegas. However, travel has evolved into another beast entirely, and for many folks, only the most ultra-immersive, hands-on experiences will get them out of bed in the morning. For military history buffs and adventurous travelers looking to relive the glory of World War-era bomber pilots, California's Bomber Camp is the place to be.
Launching from Stockton Metropolitan Airport, the aptly named Bomber Camp promises to be the most immersive World War-era Air Force experience in the world. Would-be pilots take their pick from an a la carte menu of one-of-a-kind military simulations.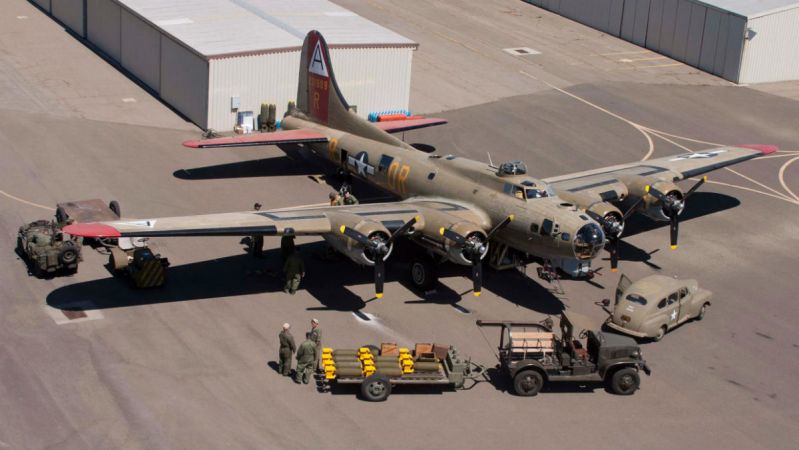 The entry-level experience is an intensive, one-day ground program with an introduction to period-accurate aerial gunnery (particularly the famed Browning 50-caliber machine gun), plus bombardier training classes. The program continues with detailed instruction on turret and flex machine guns including how to aim them and compensate for external factors (range, weather, etc.). Other essential training includes radio operation, survival skills, firefighting, and ball turret training. Every camper receives personalized dog tags, the use of all required military gear for the day, and a proper G.I. lunch in the mess tent.
The real "get," however, is in the add-on upgrades. Would-be pilots are assigned their own mission (complete with dummy bomb drops) with an escort flight that guarantees an exclusive vantage point to watch their mission unfold. Pilots have the opportunity to ride — and possibly even get some flying time — in an AT-6 Texan, the legendary P51 Mustang, or BT-13. During their airborne experience, Bomber Camp-goers fly with a certified flight instructor for as long as they like (read: as long as you can afford).
Bomber Camp joins a growing list of intense — and often very pricey — bucket-list-worthy experiences available to the most adventurous and well-heeled traveler. Just last week, we covered Axiom Space's plans to launch everyday folks into orbit, beginning as early as 2020. Luxury travel provider Black Tomato now offers its bespoke Get Lost service that provides travelers with their own high-tech, Man vs. Wild-style "vacation." For the right price ($105,129 to be exact), travelers can even visit the actual Titanic wreck site.
Enrollment for Bomber Camp's May 2019 program is open now. Prices start at $1,400 per person for the Single Day Ground Only package and climb steeply with the a la carte upgrade options.