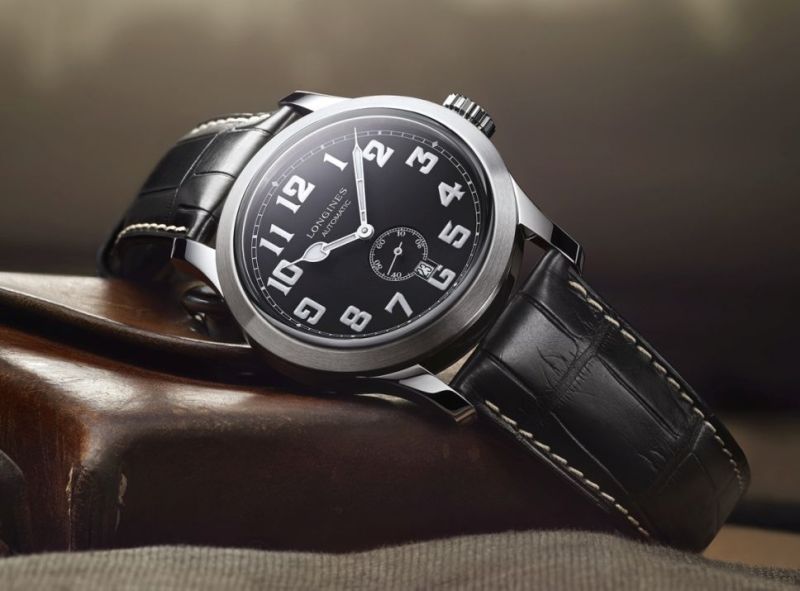 Military history is one of the greatest catalysts for design as of late. The tool watch, the trench watch, and the pilot watch are coming back in every form. Longines is a brand with deep history. They have been on fire lately releasing modern versions of early 1900s timepieces.  Stellar designs, nice movements, and of course a great price point. The latest release from Longines is their Heritage Military 1918.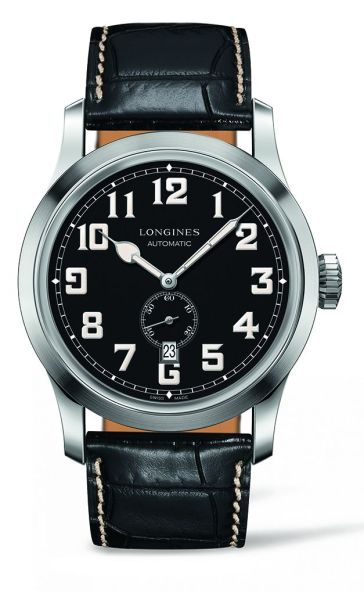 This stunning throwback to 1918 is a little larger than the original, 44mm in diameter, but very fitting for today's watch consumer. The smooth bezel is reminiscent of early military watches and gives a modern look to this retro design. The standout here is the dial. Large luminescent numerals in the classic military font make this watch. I am a sucker for these numbers.  Although the original watch from 1918 had a white dial and was a little more pilot-esque, this smooth bezel, black dial, with these large numerals make for an outstanding modern combination while still maintaining that throwback style. Beneath the dial lies a Longines in-house caliber automatic movement with a 42 hour power reserve. Matched with a black crocodile strap with a white stitch, these large historically charged piece are quite elegant.  
Longines has a rich history of pilot and tool watches that they have been slowly resurrecting to create some outstanding watches. This practice has become a common theme in the watch world but I don't think anyone has been doing it better than Longines. They update these timepieces just enough while still maintaining that historical value. Their pieces, just like the Longines Heritage Military 1918, are created with purpose exhibiting a high level of accuracy in tribute. I cannot wait to put one of these on my wrist for a mere $2,000.
Editors' Recommendations