St. Patrick's Day is on the horizon and we're looking for the best ways to celebrate that don't involve green beer. The United States has no shortage of great Irish bars, parades, and celebrations, so it can be difficult to decide where you want to spend the March 17 holiday. We searched high and low for the absolutely best places to celebrate St. Patrick's Day this year. From an iconic French Quarter bar to a cozy Hudson Valley bed and breakfast, this is where we're spending St. Paddy's this year.
The Dubliner
Washington, D.C.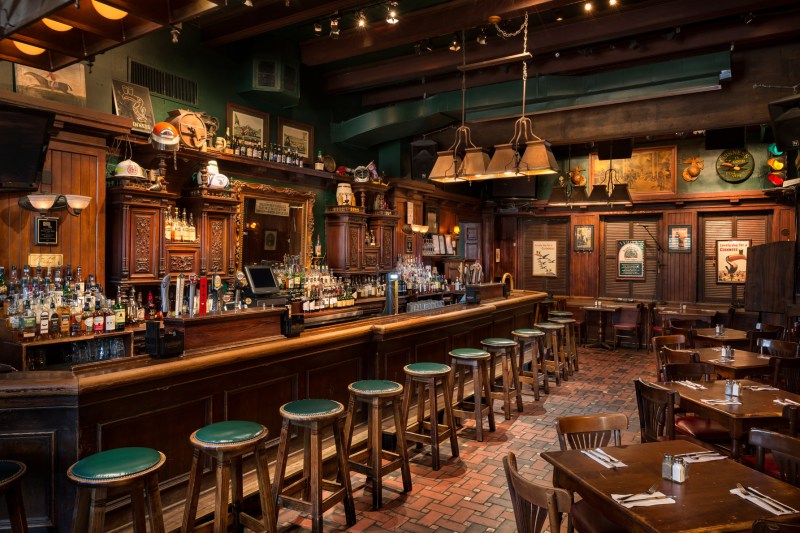 This D.C. Irish pub and restaurant has been around since 1974, and it's a notorious place to spot a politician or two. When you step into The Dubliner, you'll be transported to the lively bars of Dublin with the friendly Irish staff and nightly live music. The bar is one of the largest purveyors of Guinness Stout and also pours Smithwick's Ale, Killkenny Irish Cream Ale, and an impressive Irish whiskey collection, including their own expression that's aged in American bourbon casks. Stop in on St. Paddy's for a pint, pour, and some of the best Irish beef stew in town.
Casey's Irish Pub
Los Angeles, California
If you're spending St. Patrick's Day in downtown LA this year, Casey's Irish Pub and Imperial Western Beer Co. are the best places to celebrate. Start the morning at Casey's Irish Pub, which opens at 6 a.m., if you want to kick off the holiday early. Then take the festivities to Imperial Western Beer Co. where they'll be serving cocktails, craft beer, and delicious eats like corned beef sandwiches. Bring your dancing shoes because live DJs will be spinning tunes from 11 a.m. to midnight.
Celtic Cocktail Trail
Dublin, Ohio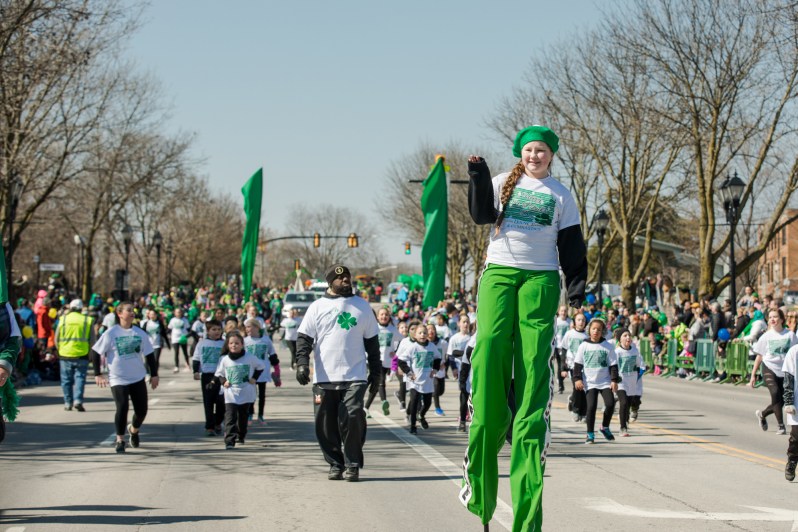 Dublin is a charming suburb of Columbus, Ohio that throws one of the best Irish festivals in the nation, and it's also a perfect place to spend St. Patrick's Day. Not only does the city host a variety of festivities around the holiday, but its Celtic Cocktail Trail is not to be missed. Simply pick up a guidebook at the Dublin Visitor & Information Center and visit the participating bars to win some swag and taste delicious cocktails (and mocktails) along the way.
The Irish Bank
San Francisco, California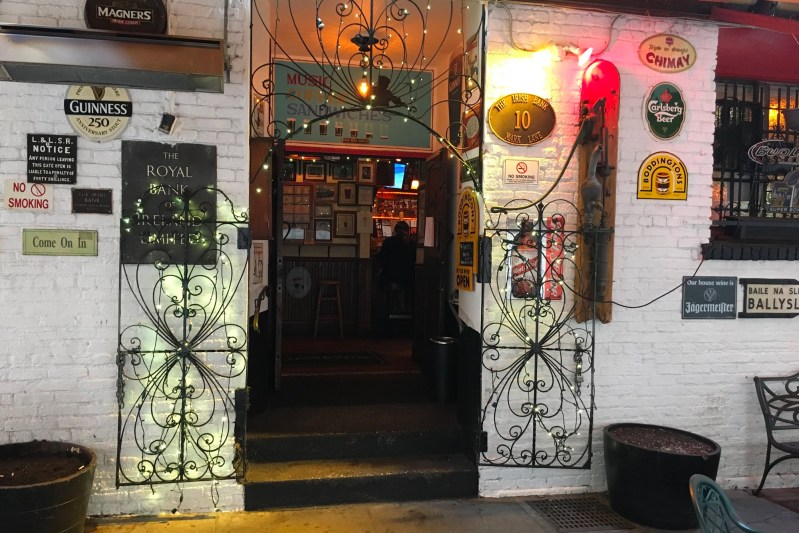 We love The Irish Bank for its fun atmosphere, charming cottage-like exterior, and delicious shepherds pie. And this year, the pub is doubling the opportunity revelers will have to celebrate the holiday. The Irish Bank's annual block party is taking place during two days — March 14 (a Saturday for those who can't skip work on the real St. Paddy's Day) and March 17. Doors open at 11 a.m. both days, and you can sip plenty of cold beer while listening to traditional Irish music and Celtic rock.
Erin Rose
New Orleans, Louisiana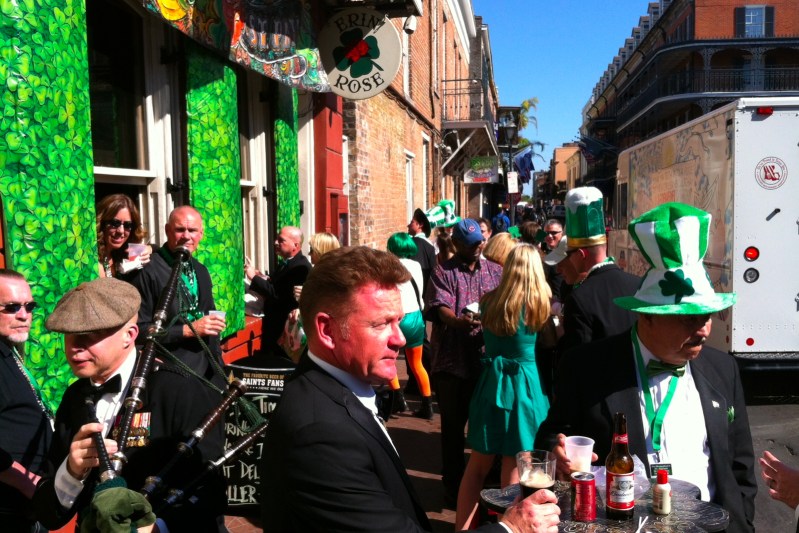 There is no shortage of great places to drink in New Orleans, but Erin Rose is easily one of our favorites. Famous for being an industry hangout, you'll find patrons of the bar spilling into the streets at all hours of the day, sipping Erin Rose's famous Frozen Irish Coffee and munching on sandwiches from Killer Po Boys in the back. The Jim Monaghan St. Patrick's Day Parade marches through the French Quarter every year and makes a stop at this legendary bar, where you should definitely be on the holiday if you're spending it in the Big Easy.
The Dead Rabbit
New York, New York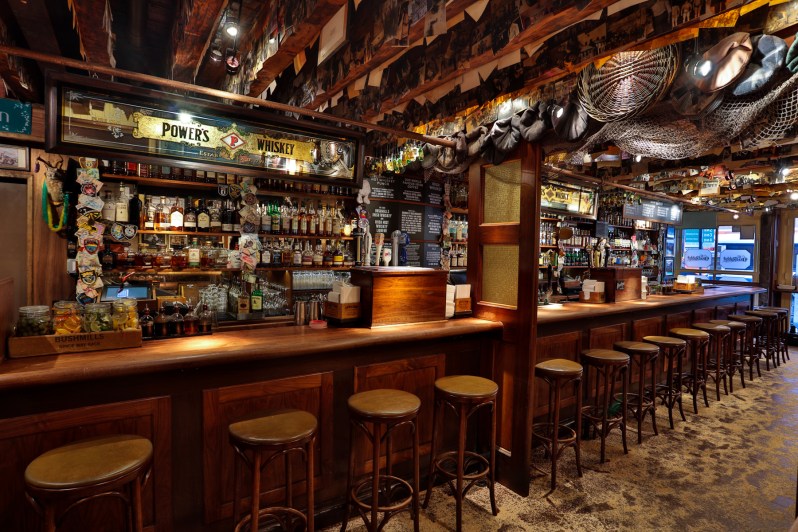 The Dead Rabbit is already one of our favorite places to celebrate just about any occasion because it's one of the world's best bars, after all. It has an extensive Irish whiskey list, the best Irish Coffee in the city, and a cocktail menu that will impress even the most discerning drinker (right now, we're loving the Center Stage, a funky mix of Haitian white rhum, mezcal, pear, mastiha, wasabi, kiwi, celery, lime, and salt). Stop in on St. Paddy's for a libation and snack, like their delicious bangers & mash.
The Irish Oak
Chicago, Illinois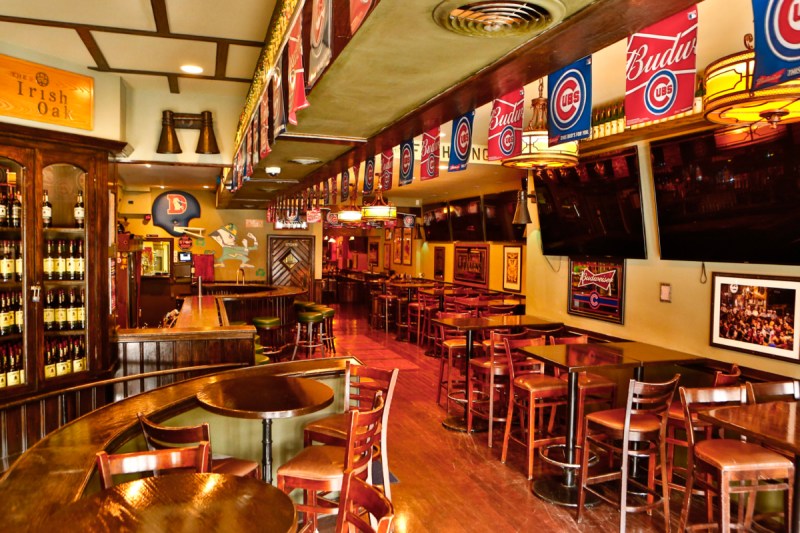 Situated in Chicago's Wrigleyville neighborhood, The Irish Oak stands out from the run-of-the-mill sports bars in the area. While folks love to pop in for a drink and a bite after Cubs games — the Guinness stew is a must-try here — it's also the place to be on St. Patrick's Day. While you can snag a general admission ticket and order a la carte from the bar, you can also buy group packages that include bottles of Jameson, beer buckets, and appetizer platters to keep the party going all day.
J.J. Foley's
Boston, Massachusetts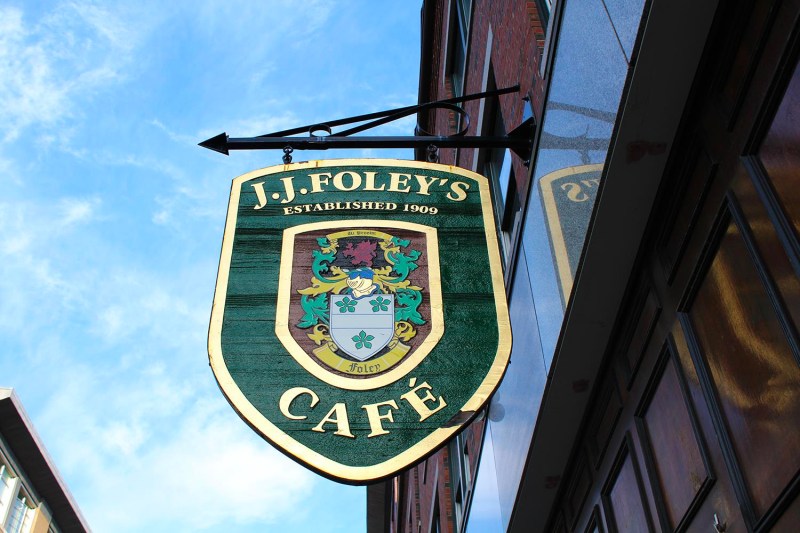 J.J. Foley's opened in Boston's South End since 1909, and the authentic Irish pub has been family-owned and operated ever since. It has a solid list of classic Irish beers as well as American craft brews, and the extensive food menu has everything from New England clam chowder to a plate of (haddock) fish and chips. You're bound to have a great St. Patrick's Day if you spend it in this lively neighborhood establishment.
Caldwell House Bed and Breakfast
Salisbury Mills, New York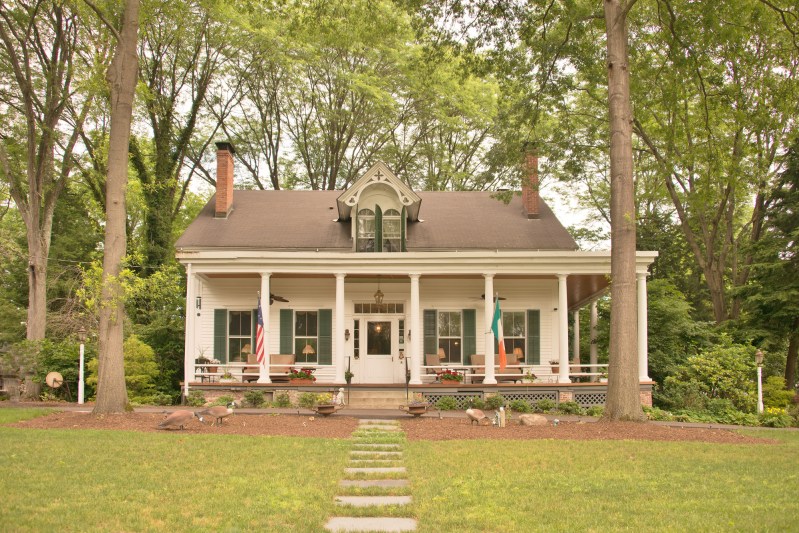 If you really want to get away and make a long weekend out of the St. Patrick's Day festivities this year, book a stay at Caldwell House Bed and Breakfast in New York's Hudson River Valley. This charming B&B is already known for its culinary delights, and guests can enjoy Irish soda bread all March long, as well as Irish Coffee on the evenings of March 17 and 18. On March 17, Caldwell House is serving a grand Irish breakfast that includes sausage, bacon, eggs, beans, black and white pudding, and more.
Editors' Recommendations