Wake up, golf, eat, sleep, and repeat. That's the name of the game at the best golf resorts in the country. At these stellar spots across the nation, you can stay at your favorite course and — when you're not driving, chipping, and putting — enjoy perks like excellent food and drink and breathtaking views.
What makes the grade? The best golf resorts in the land offer excellent links, sure, but they also feature stunning settings and deliver world-class hospitality. If you're planning a vacation around your favorite sport, look no further than this list.
Here are the best golf resorts in the US.
Streamsong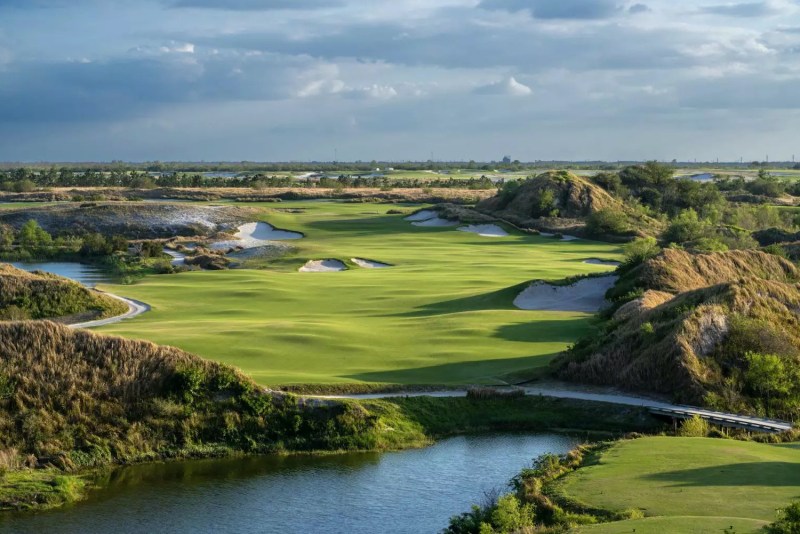 There's no shortage of fine Florida golf resorts, but Streamsong still operates in a league of its own. Three highly-rated courses reside here, built into the lush and lightly rolling topography of central Florida. Golfers can simply play a round, enroll in an academy, or try to compete in one of the big seasonal tournaments that take place here. The pro shops are stellar, the caddie services are unrivaled, and the accommodations are all kinds of inviting. It's just under an hour from Tampa by car and is set up with some 228 guest rooms and suites. The aesthetic is remarkable, as the whole place feels like a modern campus. It's all accented by an infinity pool and a poolside bar where you can beat the heat with a signature cocktail like a "rum in the sun" consisting of two kinds of rum, passionfruit, and pineapple juice.
Brasada Ranch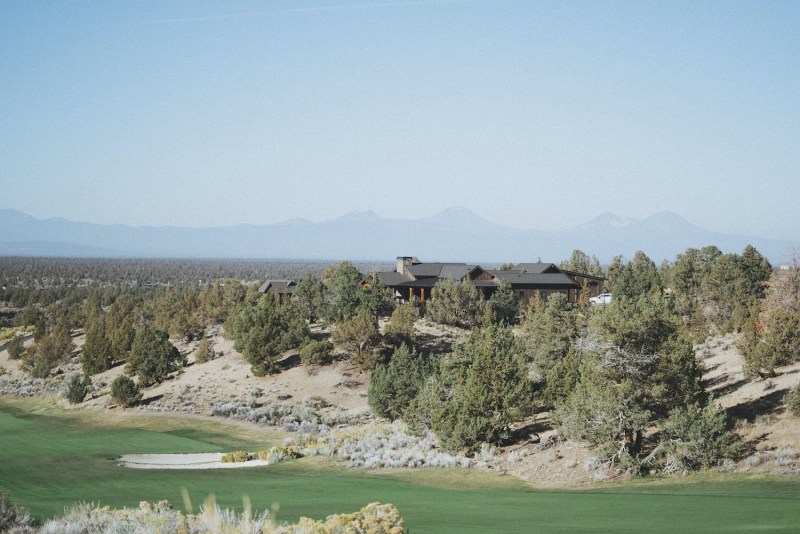 Set just outside of Bend, Oregon, in the high desert, Brasada Ranch is all about rugged beauty, a sharp 18-hole course, and some excellent dining options. On top of a fun on-site course, there are excellent hiking trails and plenty of kid-friendly activities on the gorgeous property. Playing golf here is an intimate and private experience, and no two holes run parallel to each another. While it's a healthy three-hour drive from Portland, visitors can fly into nearby Redmond, about 20 minutes away. Enjoy a seasonal and tasty ranch platter delivered right to your room, or check out the strong local wine list and the porcini-braised short ribs at Range Restaurant and Bar.
Four Seasons Resort Scottsdale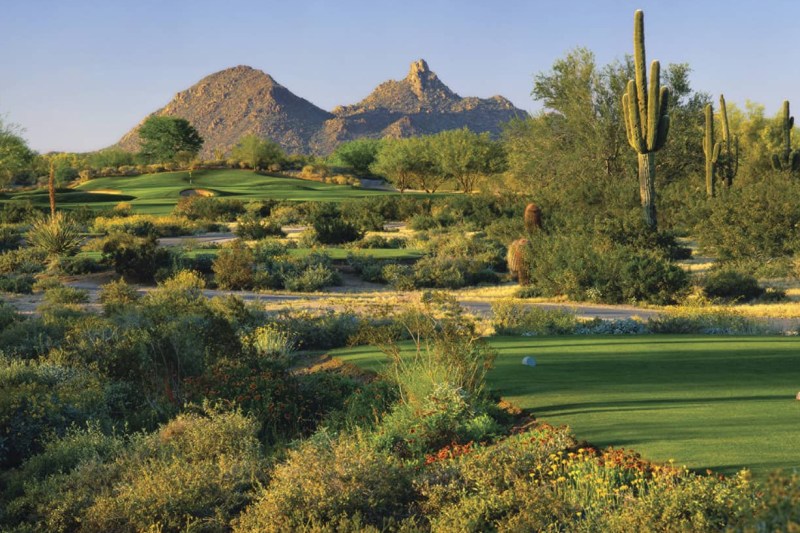 Great weather means great golf in the Grand Canyon State as well. There are a plethora of Arizona golf resorts, but the ones in and around Scottsdale really sing. The Four Seasons is ideally set, with cactus and jagged mountains forming the backdrop around a supremely well-manicured course. The accommodations are equally eye-catching and are set to the tune of earthy Southwest-inspired architecture and luxurious amenities. The five-star resort sits right beside some amazing golf courses, ones the pros and celebrities play often. The Monument and The Pinnacle are each within striking distance, the former designed in part by iconic golfer Tom Weiskopf.
Indian Wells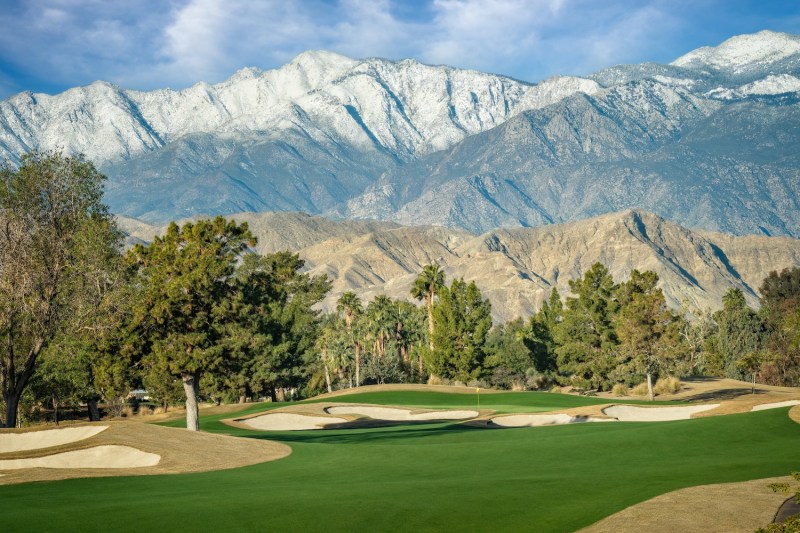 Indian Wells is not just the home of top-notch tennis tournaments. The oasis in the southern California desert is also home to an impressive golf resort. The property is home to 36 stunning holes framed by towering palm trees, water features, and the desert mountains in the distance. Because it's located just 15 miles from the Palm Springs airport, getting there is a breeze. What's more, there's a 53,000-square-foot clubhouse, tricky holes that will test your skills, and a resident hotel founded by Lucille Ball back in 1957. That old Hollywood vibe is still alive and well here, adding a cool layer to an already amazing golf destination. Catch a show at IW Live after a day of golf, and be sure to peruse the expansive wine list.
Fogg Brook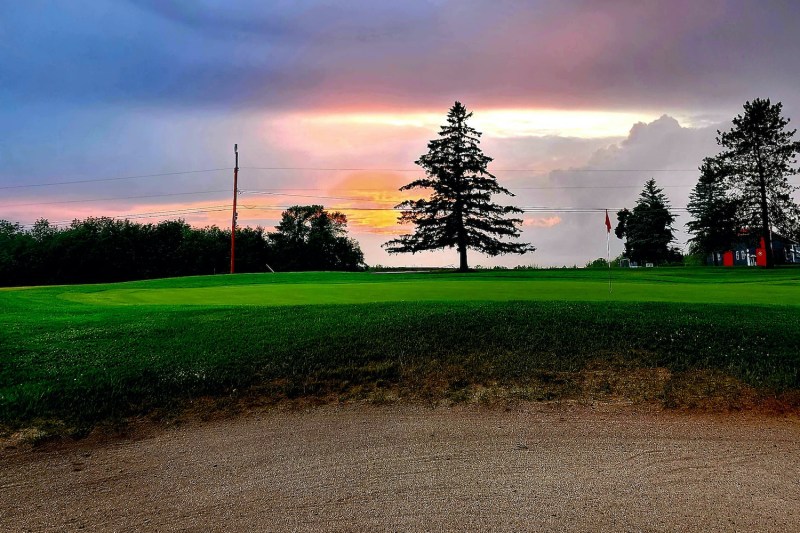 Maine doesn't always jump to mind when one thinks of golf, but Fogg Brook is out to change that. There's a stunning 18-hole course (with a 6,550-yard layout), all in the company of thick forests, rustic architecture, and the occasional moose on the green. There are RV hookups for the DIY crowd and some well-appointed guest suites too. It's one of the more affordable courses on the list and one that really lights up in the fall with the shift in foliage. Drop by the casual restaurant for Americana cuisine and a good beer or cocktail.
Tullymore Golf Resort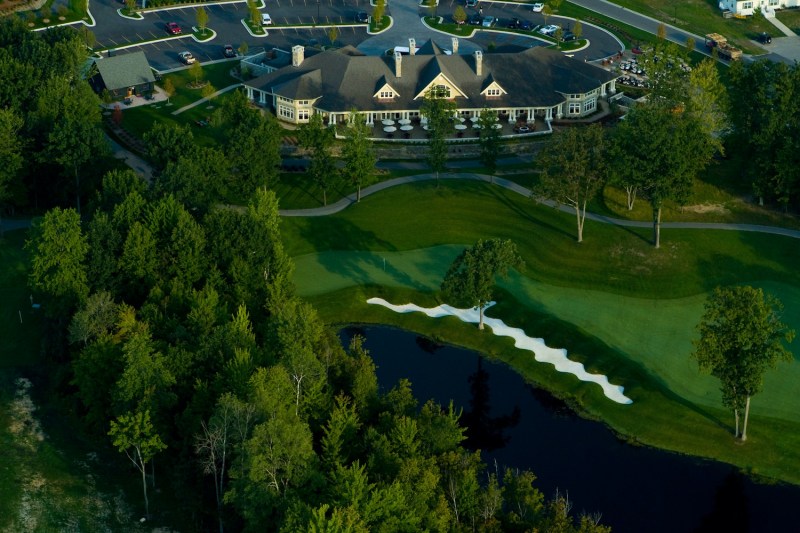 Tullymore feels genuinely wild, carved into 800 acres of Michigan woodland area. The greenery is stunning, the course is a dream, and the accommodations match the majestic mood of the place. Two award-winning par-72 courses reside on the property, along with a pair of modern hotels and luxury condos. In addition, there's a restaurant and bar where we suggest you try the macadamia crusted walleye or grilled swordfish nicoise and a pint of local beer after a round of golf. Some 650 golf courses exist in this state, so it's no wonder that Michigan golf resorts attract quit the crowd. That said, you'll be hard-pressed to find one better than Tullymore.
Tapatio Springs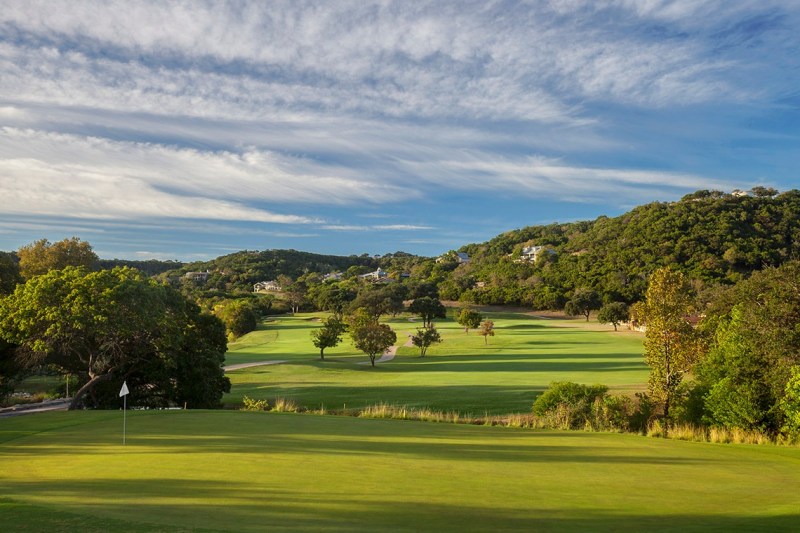 Tapatio Springs is an elegant resort and golf course located just 35 miles outside of San Antonio. Designed by Tripp Davis, the course snakes through oak-studded hills and is a model of landscape design, not to mention a hoot to play. Perhaps best of all, you're in Texas Hill Country, meaning a booming wine scene with tons of tasting rooms, sprawling vineyards, and a picturesque rolling countryside. On site, there are plenty of inviting rooms, and the al fresco dining options at the resort are fantastic.
Mohonk Mountain House
Easily one of the coolest attractions, the Mohonk Mountain House is set in upstate New York and feels more like a Swiss getaway than a Hudson Valley resort. It's set on the water, boasts incredible, castle-like architecture, and is home to one of the oldest golf courses in the nation. The course was designed in 1897 and is spread over an old dairy farm. It's just a 9-hole trek, but it's well worth your time. Play the historic course and cap it off with a wine pairing dinner back at the lodge.
Hungry for more things golf? Check out our best golf documentaries and, if you're traveling, how to pack clubs properly. We've got your best golf footwear report as well. You'll be hitting the links more informed and in style in 2023.
Editors' Recommendations